11 Reasons Why You Should Plan an Egypt Trip in 2020
Is an Egypt trip in 2020 on your bucket list? Do you dream of being able to see the temples, tombs, and pyramids in real life for yourself? Of sailing down the Nile, dining on traditional Egyptian food, or seeing the golden death mask of King Tutankhamun? Well, this just might be your year. Here are 11 reasons why you should consider one of our Egypt vacation packages in 2020.
1. An Egypt Vacation is Very Affordable
One of the biggest concerns when it comes to travel is the cost and, of course, this always seems to weigh heavier on destinations that are further away thanks to ever increasing airfare rates. However, when you break it down, and Egypt vacations in 2020 is surprisingly affordable and a fit for all budgets.
Whether you are trying to see Egypt on a budget, or planning a luxury Egypt tour, you can make your Egypt trip fit your budget. There are a number of accommodation options available throughout Egypt and even the most luxurious of options are a fraction of the price of what you would pay in, say, Paris or New York City. You can use this to your advantage and save even more money by taking a more budget-friendly route, or spoil yourself on a more luxurious property for the same price that you would pay for a midrange option elsewhere.
As for Egypt tour packages, they are also quite affordable when you consider everything that is included. Even the luxury tours have great value when you consider everything that is included. Remember, most Egypt tour packages include everything along the way: accommodation, transportation, meals, entrance to the temples, tombs, museums, and other sites, and not to mention a private, professional Egyptologists as guides along the way. If you actually took the time to compare these costs to those of planning and doing it all yourself, you may actually find that Egypt tour packages are, in fact, a better deal.
Even the luxury-type activities such as a hot air balloon ride over the Valley of the Kings in Luxor, or scuba diving in the Red Sea, come with reasonable price tags in Egypt compared to in other places around the world. Which is perfect for those looking to check some of these more adventurous activities off their bucket list.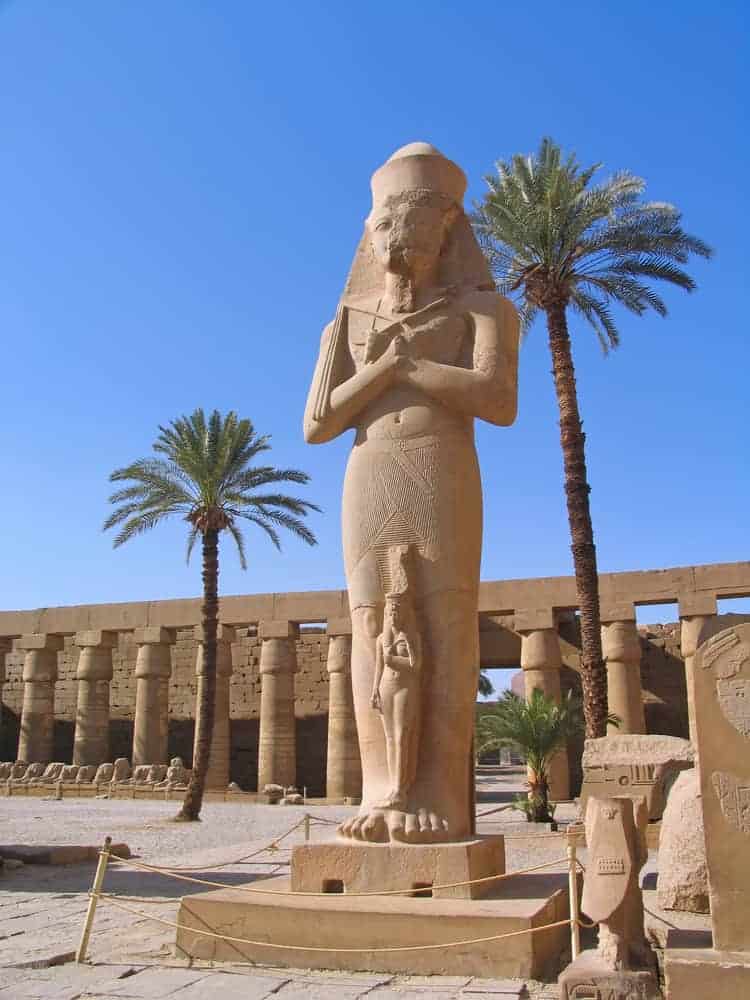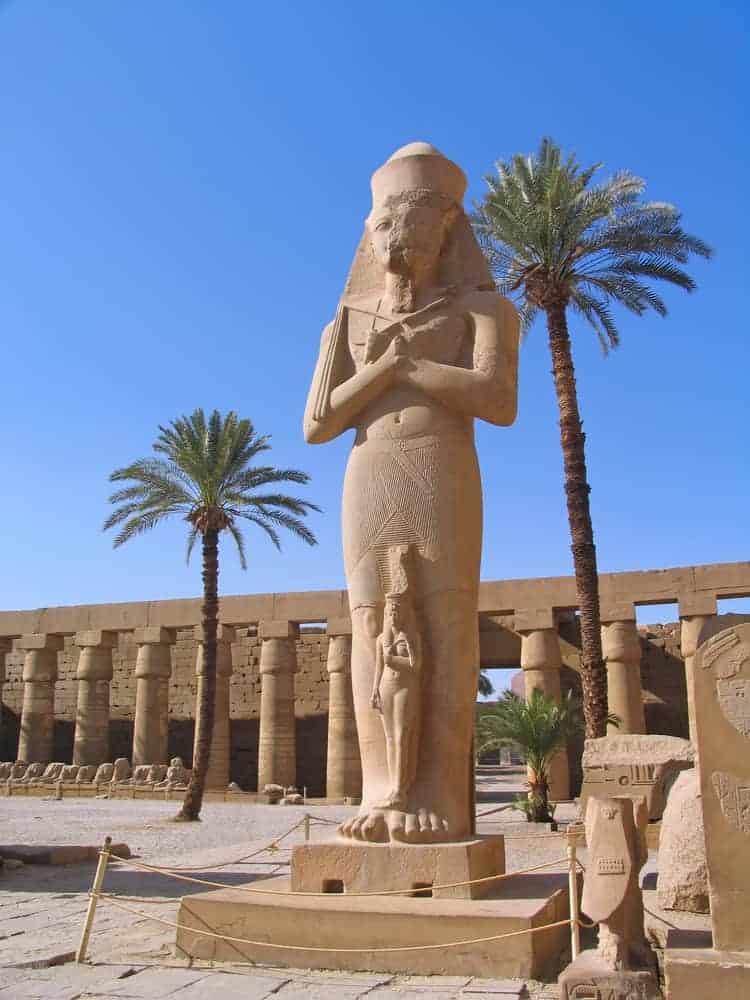 As for shopping and souvenirs, you'd be surprised at what you can find. Bartering is a huge part of Egyptian culture and while you need to understand that you will always pay more than the locals, you can still find some great deals. Things like spices and teas will cost a fraction in Egypt of what they will at home and you can find some great hand-crafted goods from local artisans that are of great quality and value for really reasonable prices. After all, who wouldn't prefer a hand-woven Egyptian cotton scarf over a made in China one?
A couple other great tips for saving money while traveling in Egypt include booking early and traveling during shoulder or off season. Doing both of these can lead to additional savings on airfare, accommodation, and even guided tours.
While Egypt seems like (and for many is) and exotic travel destination, visiting at this time is really affordable. So don't let cost deter you from visiting Egypt in 2020!
2. Egypt's Warmer Climate Makes it Ideal For Year-Round Travel
Love the heat? Then you will love Egypt. While the locals may bundle up in the winter, many North Americans love the fact that it doesn't go below freezing. Winter months are cooler for sure (as low as 45-50 degrees Fahrenheit in the coldest areas) however this is perfect for exploring the tombs and temples of the country without ending up overheated or dehydrated.
Can't visit during the winter months? Don't worry, while summers in Egypt can get quite hot you can still see the best that Egypt has to offer with a few simple tips and tricks. One of the best things about an Egypt guided tour is that your guides really know how to make the most of your time. The best Egypt tour companies have professional guides who have learned how to best avoid the worst of the crowds, as well as the worst of the heat of the day. Summer days in Egypt will be hot, but your guides will make sure you are up and out early to do your site seeing in the cooler hours and may save some additional activities for late afternoon or early evening, after the sun has reached its peak. After all, they don't like walking around in the extreme heat either.
While early mornings may not seem like the ideal way to spend a vacation, trust me when I say you will quickly learn to appreciate them. Not only is it cooler, but getting to explore the tombs and temples before the majority of the crowds arrive also adds a lot to your experience. Plus, you can catch up on your sleep and grab a nap in your air-conditioned room mid-afternoon when the sun is at its hottest. Not a nap person? Then this is the perfect time to hit the beach or the pool, or maybe just grab a seat under a covered stall in the market at sip on a cold drink.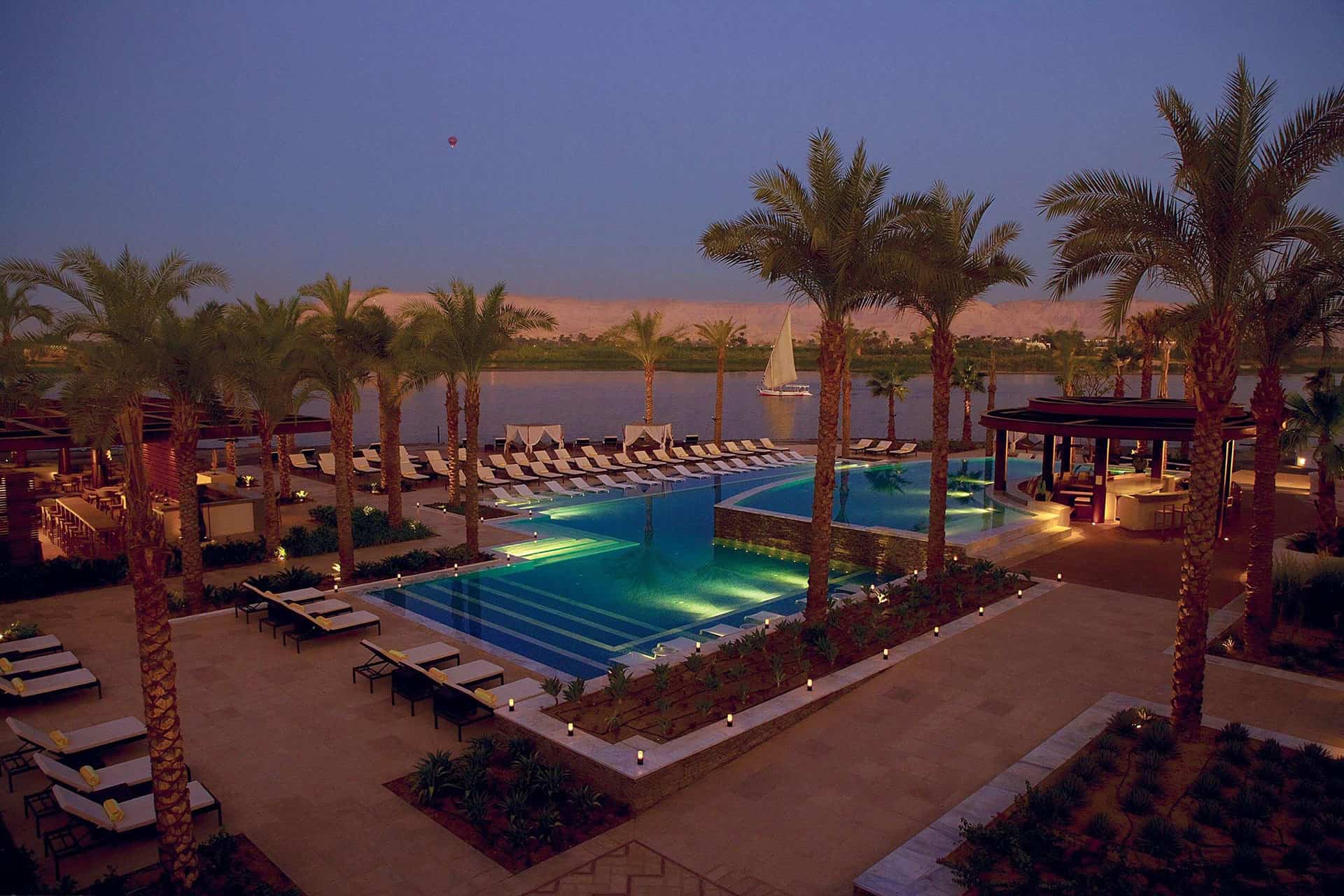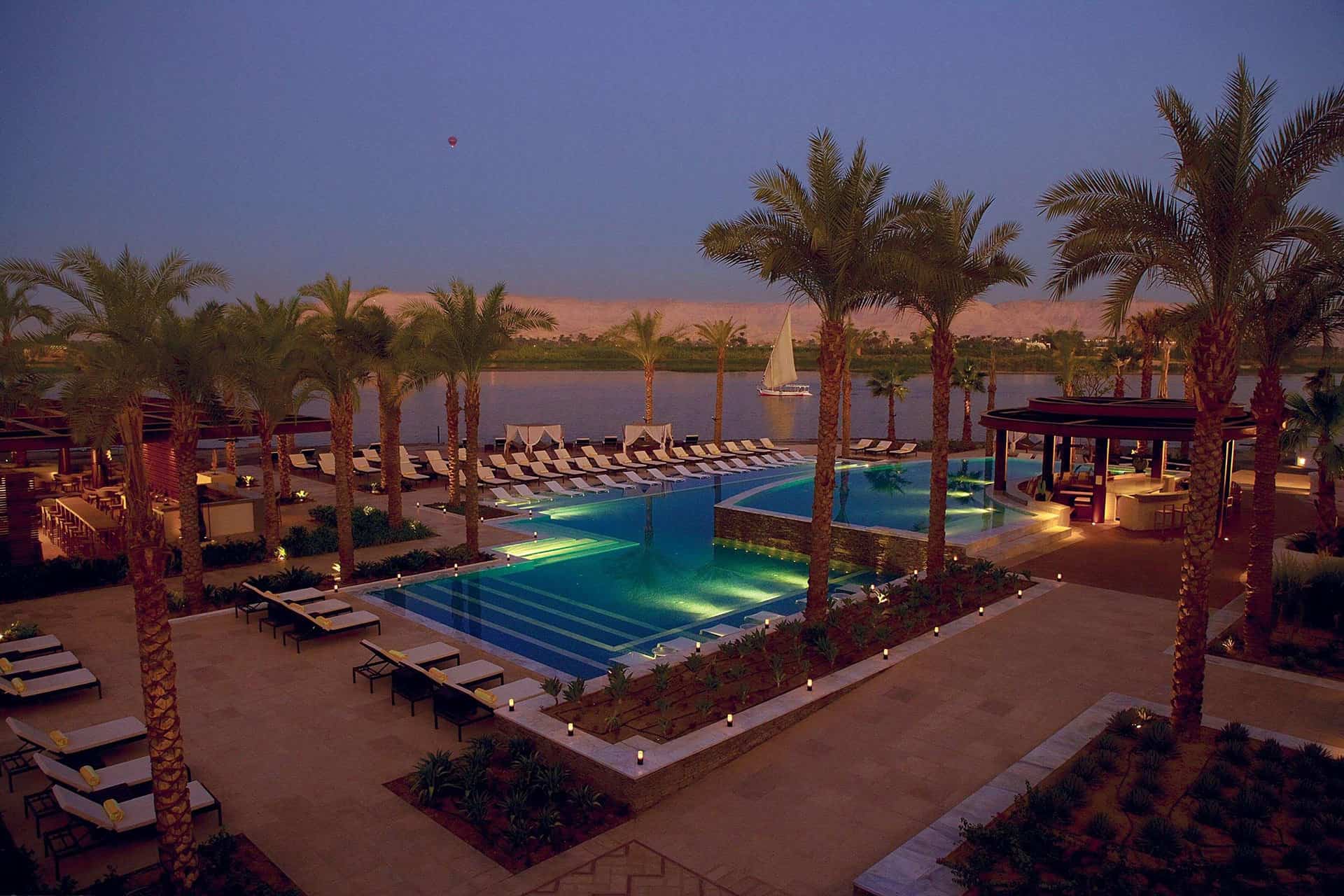 While the hot summer sun may not be perfect for exploring, it is perfect for Egypt's beach destinations such as Hurghada, Dahab, and Sharm el-Sheikh. The seas will be warm and full of marine life perfect for snorkeling and scuba diving and sun worshippers will love lounging on the sandy beaches.
The best time of year to explore Egypt really depends on the individual and what type of weather they prefer, but when it comes down to it, Egypt really is one of few destinations around the world that really is good to explore and visit year round.
3. Egypt is Full of Fascinating History
Egypt has so much to offer but a huge part of why people are so drawn to this country is the history. Egypt has an incredible ancient history that has fascinated the world for hundreds of years. You don't have die-hard history enthusiast to be awed at the tales and stories you will learn during your Egypt trip.
The majority of visitors to Egypt are most interested in the history of ancient Egypt; the time of the Pharaohs, the Pyramids, King Tutankhamun, Queen Cleopatra, and the conquering by Alexander the Great. While this period is definitely one of the most interesting aspects of Egypt's history, it certainly isn't the only part.
Egypt's history can be traced back to 3500 BC. While not much remains from this period in time, it's absolutely fascinating to learn and see just how much the country progressed and grew. From the building of the first pyramid in the third dynasty to the carving of the Rosetta stone in 196 BC. The conquering of Egypt by the Arabs in 642 and the invasion of Napoleon Bonaparte in 1798. Even today, new tombs are constantly being discovered and new treasures are being found.
The best part about Egypt's history is that it's not just something that you see in a textbook. You can actually see the ruins, remains, and archaeological finds for yourself. Gaze upon the golden mask that covered King Tutankhamun's face when he was buried. Walk through the columns of Karnak Temple and discover the tombs of Egypt's Pharaohs that were meant to be hidden for all time. History in Egypt isn't just something to learn, it's something you can actually experience.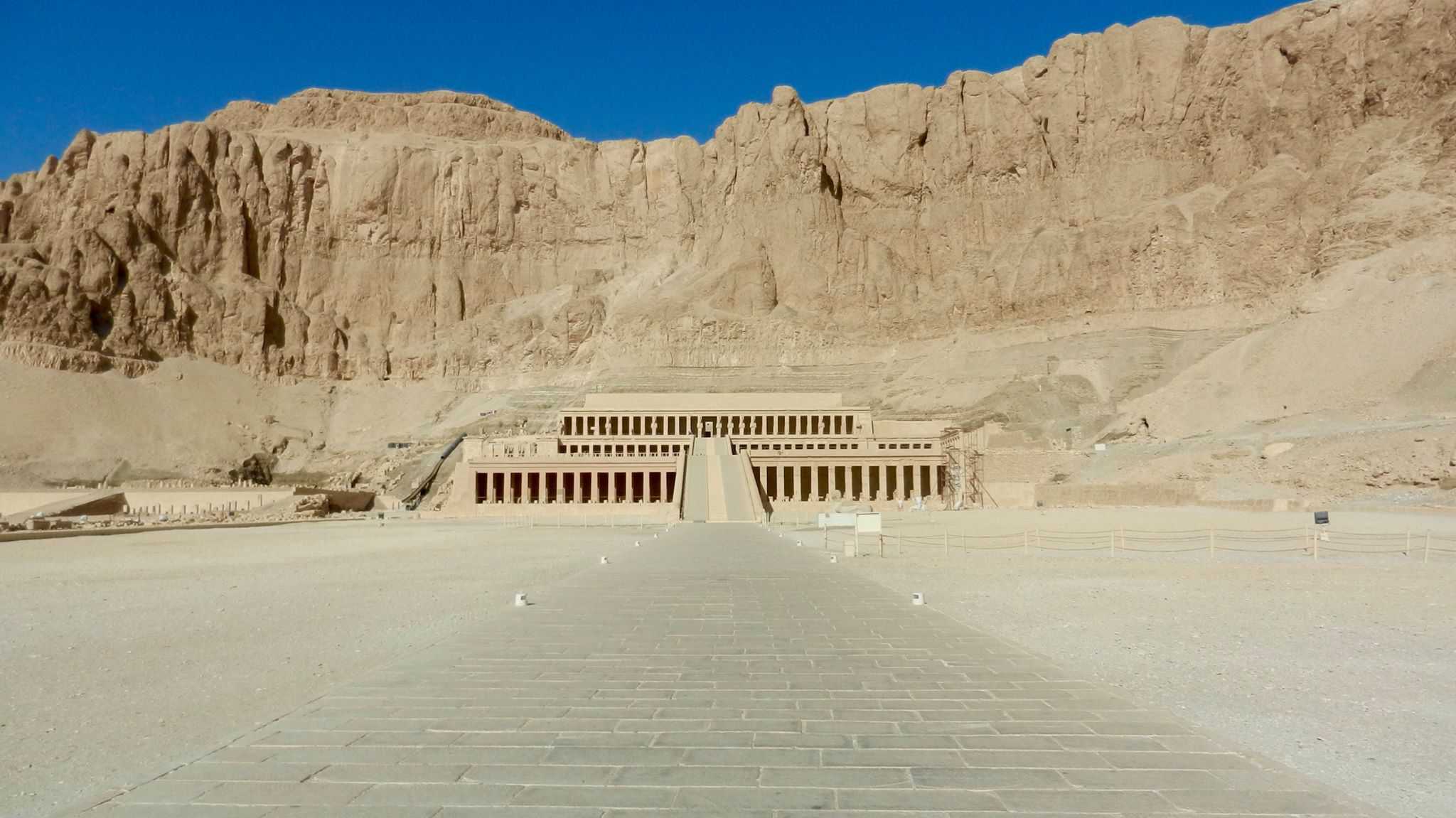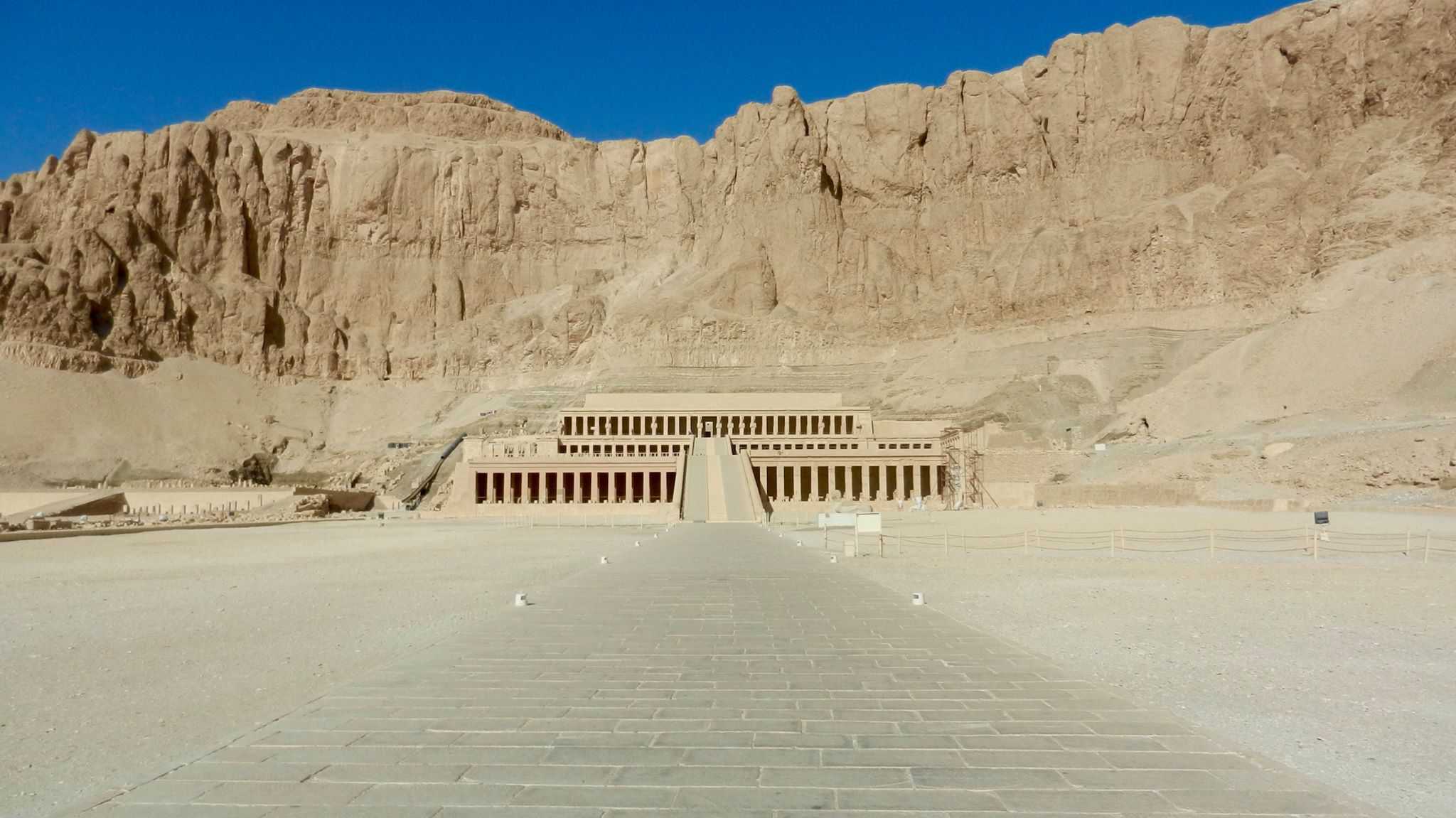 Egypt's amazing history is one of the main reasons why I highly suggest you invest in a guided tour to Egypt. No matter how much you think you actually know, there's always something new to learn and see; things that you wouldn't know or find without a professional Egyptologist as a guide. If you have something specific you want to focus on, or are most interested in a certain aspect of Egypt's history, or even a certain place, then it is absolutely worth looking into private Egypt tours so that you can organize your experience based on your wants and needs without having to worry about others in your group.
If you are a big history fan, take a look at this post for the top historical places in Egypt.
4. A Nile Cruise is a Once in a Lifetime Experience
How do you feel about sailing down the Nile? On a nice ship with a pool and rooms with small balconies and big windows. Watching the sun set over the desert, catching glimpses of the locals farming along the shores, and getting amazing views from the water of some of Egypt's temples and cities. Sounds pretty good, doesn't it?
A Nile cruise is one of the best things to do in Egypt, and an absolute must for any Egypt vacation. There are dozens of options making it a possibility for a number of different budgets not to mention it's a fun and relaxing way to travel.
For those who have cruised before, or are worried about the idea of a cruise being too big and stifling; worry not. Nile cruises are smaller river boats and are designed more for sight-seeing and enjoying your surroundings rather than partying. The boats dock at different stops along the Nile for guests to get off and explore, then offer scenic cruising through parts of the day so you can enjoy the views as well. Meals are served on board, often buffet style, and there is normally some sort of nightly entertainment option as well. Not only is Nile cruising a great way to make your way from Luxor to Aswan, but it's also ideal for meeting other travelers and even locals who choose to take Nile cruises for their holidays.


Most Nile cruises include everything you need to best experience this part of Egypt. Not just transportation and accommodation but also three meals a day and guides for the stops along the way. As with most Egypt tour packages, you can choose to join a group Egypt tour or choose a private tour. For the best and more personal experience, I always suggest private Egypt tours. It's affordable and is an easy way to skip the crowds.
For those planning on exploring Luxor, Aswan, and the temples between them, a Nile cruise really is the best choice and promises to add an extra special factor to your Egypt vacation. Check out our guide to choose the best Nile cruise in 2020 here.
5. Egyptian Food is Delicious
What about the food? After all, food is a huge part of travel and, for many, one of the most important aspects of choosing a travel destination. Well, don't worry because Egyptian food is cheap, plentiful, and delicious.
Egyptian food is quite the mix, thanks in part to history, geography, and religion. Expect plenty of vegetables with the most popular meats being chicken, duck, rabbit, and pigeon. Beef and lamb are available, but not as common. Along the coastal areas, you'll also find plenty of fresh fish and seafood options as well.
Many of Egypt's most popular dishes have been around for centuries, though over the years have been enhanced and elevated. With that in mind, here are a few must-try dishes when in Egypt:
Kushari: A popular dish found both in restaurants and from street vendors. It's a mix of spaghetti noodles, macaroni, onions, garlic, and lentils with tomato sauce and a chili sauce.
Ta'meya and Ful Medames: Egyptians make a fried fava bean falafel, called Ta'meya, served with tahina and bread. It's common to find Ta'meya served at all meals throughout the day. Often, it is accompanied by another dish called dul medames which is cooked fava beans, vegetables, and spices.
Kebabs and Kofta: Meat lovers are big fans of Egypt's kebabs and kofta. Kebabs are most commonly prepared with lamb or veal while kofta is minced meat. Both are grilled and served with salad, tahina, and bread.
Om Ali: For those with a sweet tooth, don't leave Egypt without trying Om Ali. This sweet snack is made from puff pastry soaked in milk, nuts, raisins, coconut, and sugar and is then baked.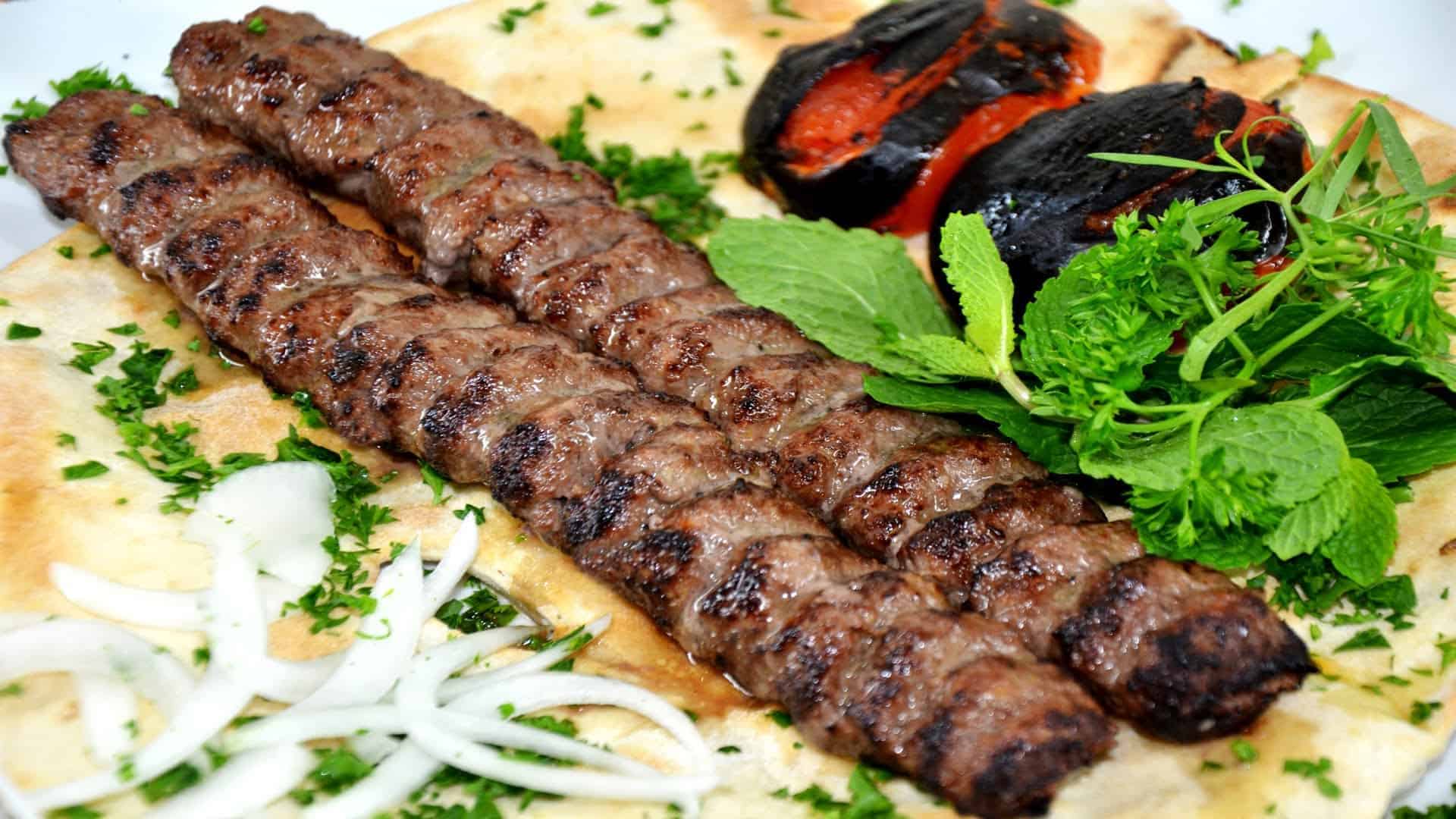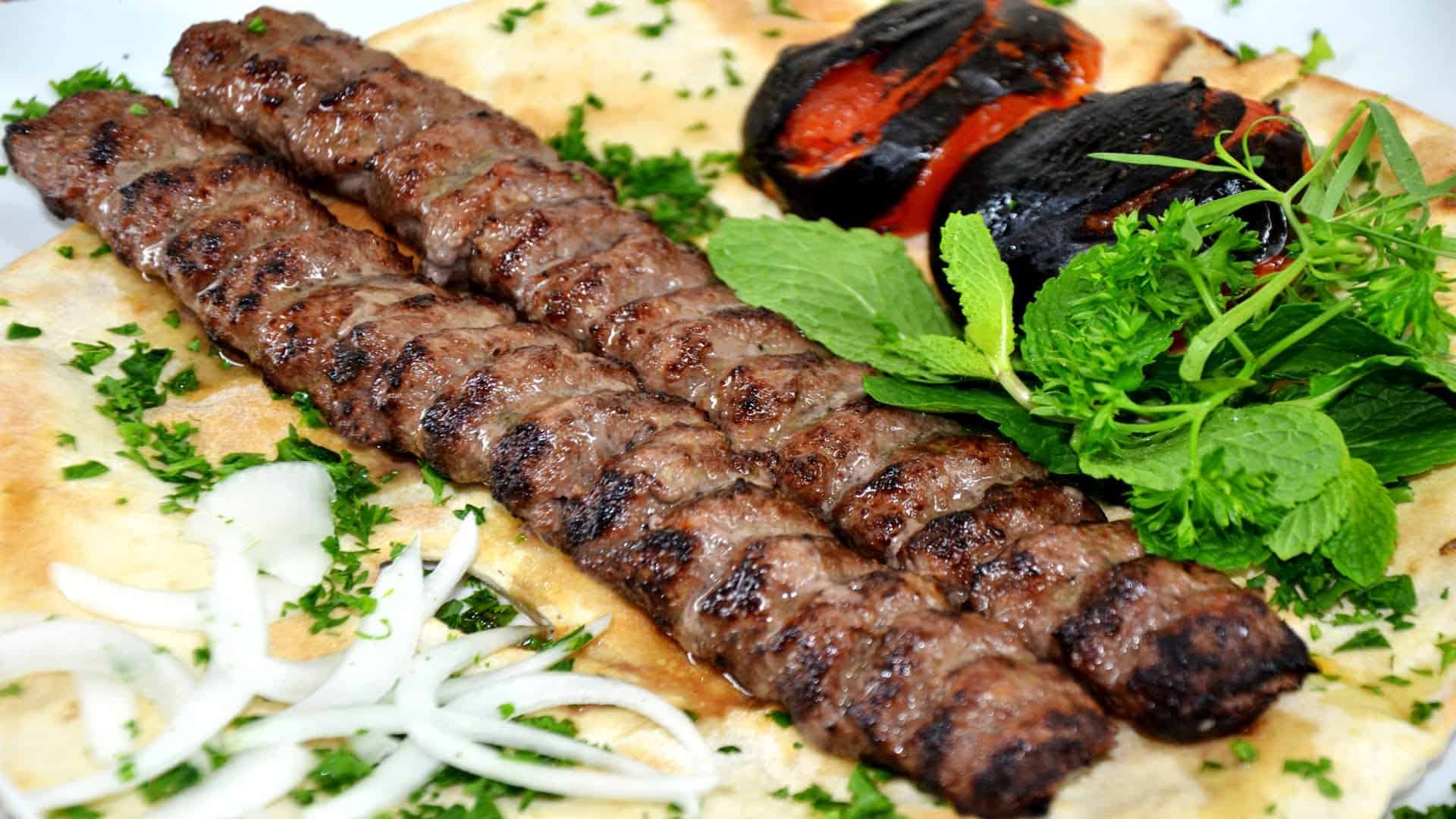 As for the best places to get food. Well, the same goes in Egypt as it does everywhere else: go local. This may mean street vendors or it may mean smaller family run restaurants. They may not always look like much from the outside but it's what you are served that counts. Checking online for reviews is an easy way to pick some of the best places to eat around Egypt, but don't forget to ask around as well. Your guides will have some great tips and you can also ask local vendors and the staff at your hotel.
Travelers do need to keep in mind that tap water is not drinkable in Egypt, so you will need to buy bottled water as you go. This is obviously cheaper at shops rather than from vendors at tourist sites, but it's not too expensive. Ask your guides what you should be paying for a bottle to ensure you aren't being overcharged. Or, if your guide offers to buy the water for you, then just give them the money after. They will get charged a cheaper local price than you would have to pay as a tourist. For more on Egyptian food, read this post.
6. Egypt is a Great Scuba Diving and Beach Destination
When you think of Egypt, most people automatically picture the pyramids, temples, and tombs. However, you may be surprised to know that Egypt is also an incredible beach destination with plenty of water activities and sports on offer.
There are three main beach cities in Egypt: Hurghada, Sharm el Sheikh, and Dahab. All of which offer the same activities but each has a different kind of vibe. Sharm el Sheikh is a more upscale resort town, Hurghada is similar but also serves as a popular cruise port, while Dahab has a more laid back boho type vibe. No matter which one you choose, you'll get some great beaches and opportunities for snorkeling, boating, and scuba diving.
Scuba diving is one of the biggest draws of Egypt's coastal areas. The Egyptian Red Sea is known for its beautiful corals and there are some world-famous dive sites in the area. The Blue Hole, located near Dahab, is a diver favourite. It's a 120-meter-deep sinkhole with walls covered in corals. About half way down there is an arch, but it is well beyond the limits of recreational diving. While the Blue Hole is one of the best dive sites in the world, it can be dangerous for divers who don't heed their personal limits so dive smart and go with a trusted guide.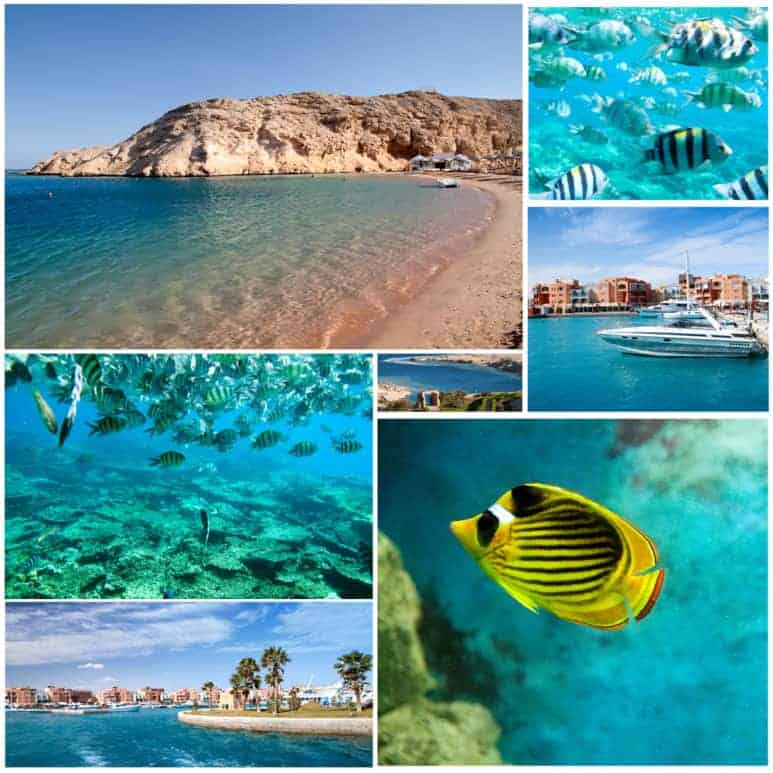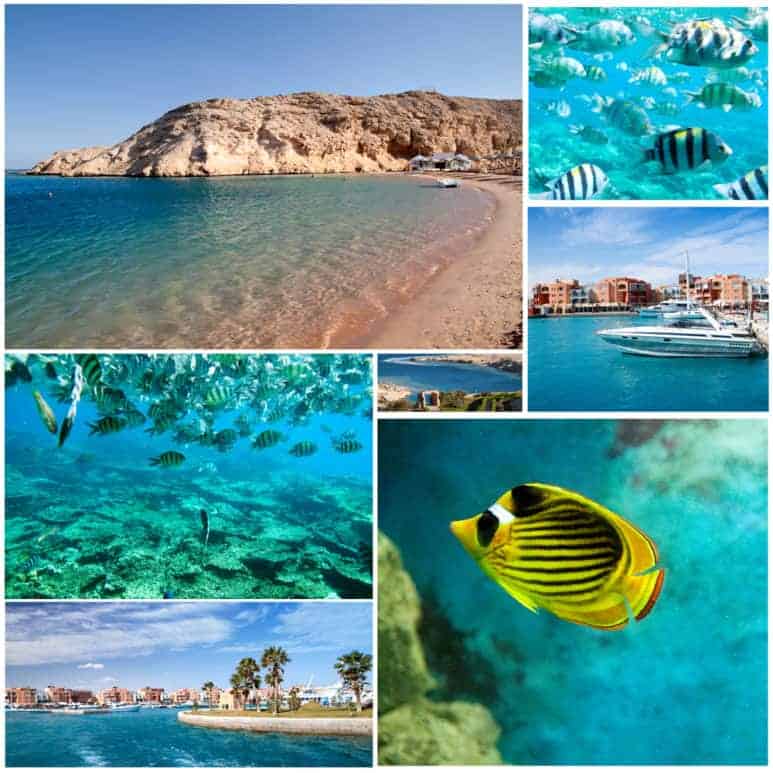 Another world famous dive site in Egypt is the SS Thistlegrom. Once a British armed merchant navy ship, she was downed on October 6th, 1941 and has since become one of the best wreck dives in the world. It's a massive dive site that requires, at minimum, two dives and its full of WWII artefacts. Not to mention it's now home to plenty of species of marine life.
Visitors may also be interested to learn that Egypt is also one of the best places in the world to swim with wild dolphins. Wild dolphins can be found throughout the red sea, however the waters near Marsa Alam are known to be a dolphin habitat. There is a local tour company you can join for the day to go out into the sea and actually get in the water and swim or free dive with them. Of course, there are plenty of rules in place for the dolphin's (and human's) safety, but they are naturally curious creatures and will come quite close.
If scuba diving or free diving is something you've been debating but haven't quite gotten around to yet, Egypt is also a great place to get certified. There are plenty of dive sites suitable for beginners and the certification prices are significantly cheaper in Egypt than they are in North America or most European destinations. Just make sure to do your research ahead of time to pick a reputable dive shop.
Whether you are looking for a lazy beach break where you can just relax on the beach, or are interested in exploring the beauty of the Red Sea, Egypt makes for an ideal beach vacation. Take a look at this post to help you decide where to visit in the Red Sea.
7. Egypt has Plenty of Religious Significance
Being such a historical country, it's no surprise that Egypt plays a huge role in the three Abrahamic religions: Islam, Christianity, and Judaism. Each faith has its own historical importance of this area of land that importance still remains today as is evident through the multitude of mosques, churches, and synagogues found throughout the country.
While religion may not be your main reason for visiting Egypt, it's absolutely worth it to take some time to visit these religious sites. Especially when in Cairo which is nicknamed 'The City of a Thousand Minarets', there are plenty of mosques and churches in Cairo. Be sure to make time to see the following religious sites during your visit:
Mohamed Ali Mosque: Cairo has dozens of beautiful mosques but, from a tourist perspective, the Mohamed Ali Mosque is a definite favourite. Perched on the top of the Citadel, the Mohamed Ali Mosque, nicknamed the alabaster mosque, can be seen from many parts of Cairo. Unsurprisingly, this also means that it offers great panoramic views of the city. This mosque is open to visitors and includes several additions including museums.
Saint George Church: There are several impressive churches in Cairo, but if you only have the time to see one make the Saint George Church. The Saint George Church is unique within in the city as it is the only round church in Egypt. The original building dates back to the 10th century, though was destroyed in a fire. The church as seen today was built in 1904.
Ben Ezra Synagogue: Located in Old Cario, the Ben Ezra Synagogue (sometimes also referred to as the El-Geniza Synagogue or the Synagogue of the Levantines) is probably the most historically important Synagogue in Cario as, according to legend, this is where baby Moses was found. The original synagogue is believed to date back to 882 AD though has been rebuilt and renovated over the centuries. The current building dates to 1890. Today, the Ben Ezra Synagogue serves as a tourist site and a museum rather than as a working synagogue.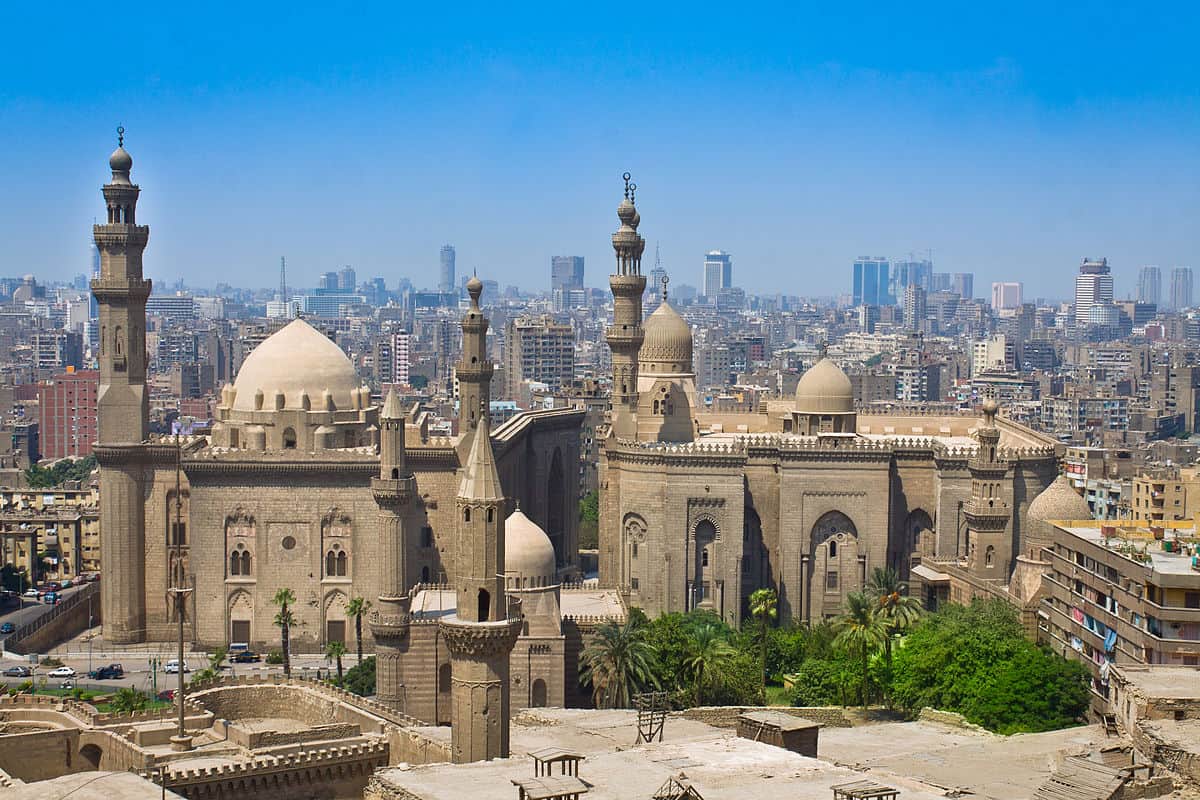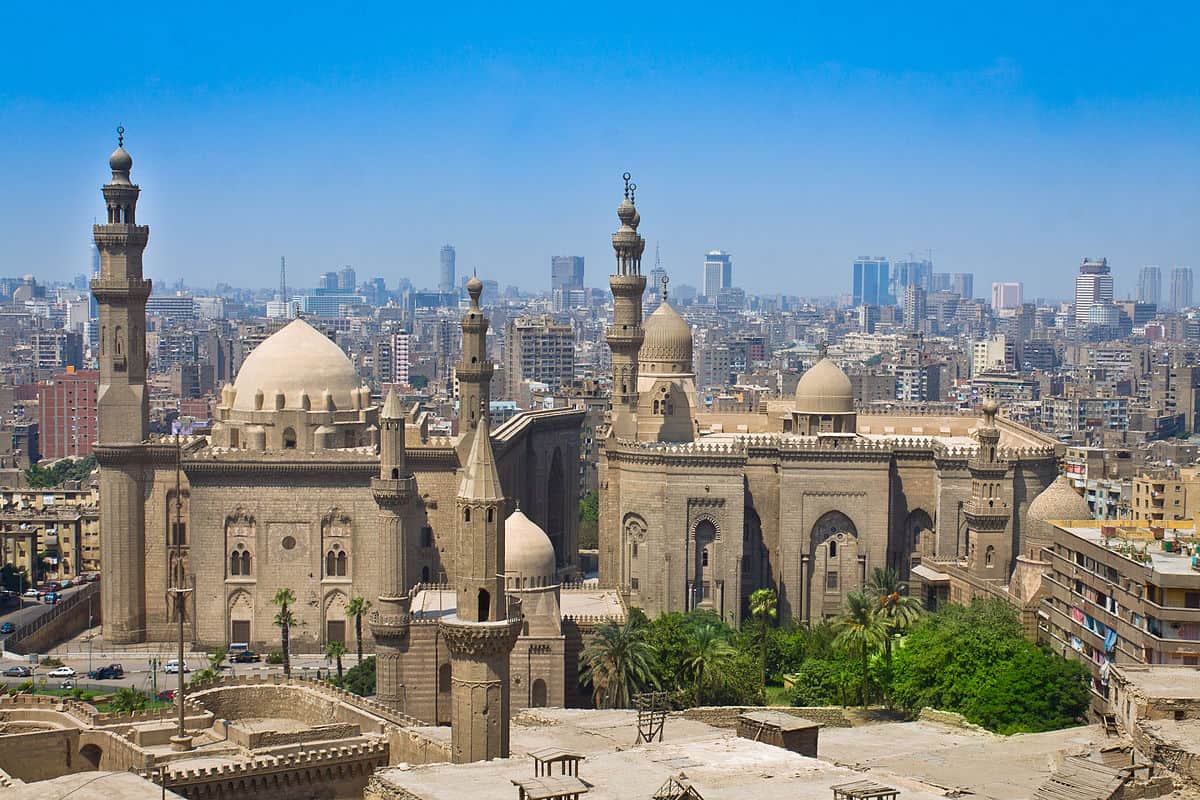 As you are exploring both ancient and modern Egypt, it's important to remember the religious significance of this country and keep in mind that you will be visiting many holy places (including the ancient temples which, while no longer sites of worship, are still sacred). This means you need to dress appropriately for your stay. Take a look at this post for some packing tips for women.
8. Egypt is Home to Some of the Best Museums in the World
Some people love museums and some people don't. But, I can guarantee that no matter which end of this museum spectrum you stand on, you will be wowed by Egypt's museums.
Egypt is home to several impressive museums though perhaps the most impressive right now is the Egyptian Museum in Cairo. Housed in a beautiful building dating back to 1901, the Egyptian Museum in Cairo is home to more than 120,000 artefacts. From statues to jewellery, papyrus to masks, there is tons to see and you could honestly spend days if not weeks seeing it all. The major highlights here are the Gold Mask of Tutankhamun, which is 11 kilograms of solid gold and the Royal Mummies Hall which does require an additional ticket, but is absolutely worth the additional small cost.
Another notable museum is the Luxor Museum which overlooks the Nile River. There are significantly fewer items on display here in comparison to the Egyptian Museum in Cairo, but the Luxor Museum takes pride in this. While there is a smaller selection of artefacts to see here, they are of high quality and well displayed making it easier for visitors to see and learn. Highlights of the collection at the Luxor Museum include items found in the grave of Pharaoh Tutankhamun, a couple of royal mummies, and an impressive double statue of the crocodile god, Sobek, and Pharaoh Amenhotep III.
Two more museums worth visiting include the Nubian Museum in Aswan, which contains about three thousand artefacts from different time periods. As well as the small but fascinating Crocodile Museum at the Kom Ombo Temple where you can find mummified crocodiles.
With such a rich history, it's no surprise that Egypt has a number of museums all filled with artefacts, however there are still many pieces that are not on display. For this reason, the country has been working hard at creating a new museum called the Grand Egyptian Museum which will be located close to the Great Pyramids. The Grand Egyptian Museum is set to open in 2020. While specifics are still unknown, it has been released that one of the exhibits will showcase every artefact found in the tomb of King Tutankhamun.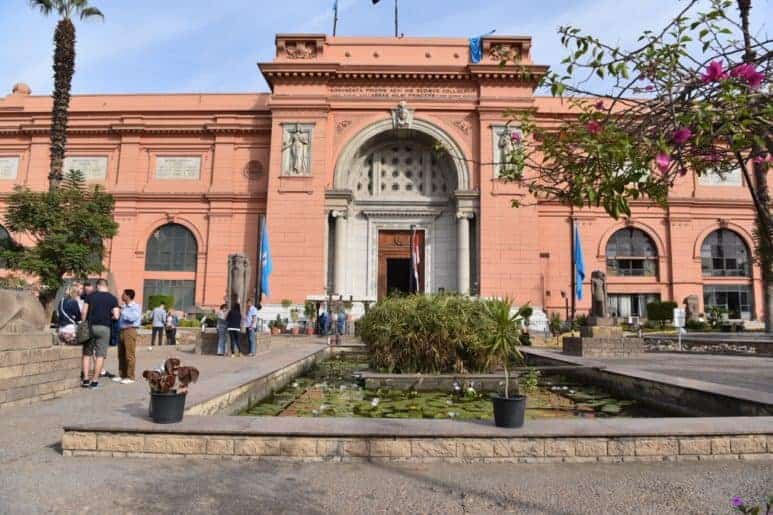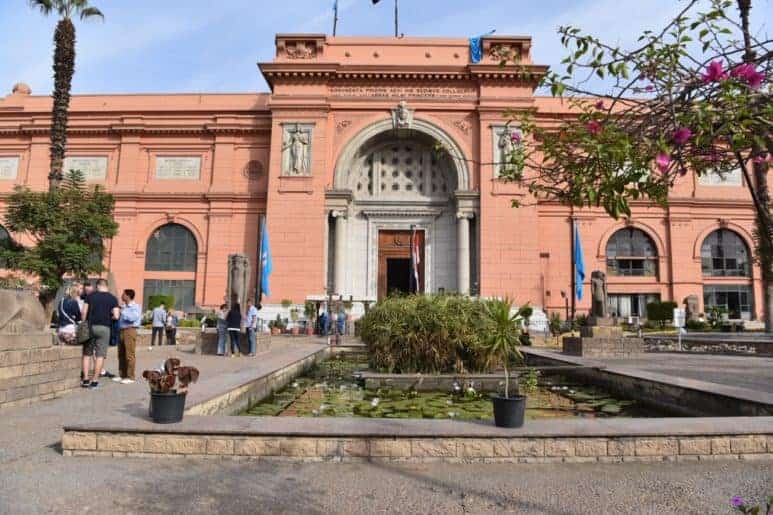 A word of advice, especially if you are a museum enthusiast. Visiting the museums can be done on your own, however this is one of those cases where hiring a guide is really beneficial. Signage in the museums is lacking, especially in English, leaving many visitors wondering what they are actually looking at. Additionally, as mentioned earlier there are literally thousands of items on displays making it easy to skip or miss the important ones. For this reason, I highly recommend hiring a guide though do take the time to hire a professional (you can find many tips for guides and Egypt tour reviews online) rather than just hiring a local offering their services in front of the museum. Read more about the benefits of hiring a private guide in Egypt here.
9. Egypt's Temples Will Blow Your Mind
While the Great Pyramids of Egypt may be the best-known symbol of the country, the real highlight of ancient Egypt are the temples. Nothing can prepare visitors for the incredible feeling knowing that you are walking through the ancient paths where Pharaohs once stood. When you think about it, that's a pretty mind-blowing concept.
There are a number of different temples spread across Egypt. They some in a range of sizes, styles, and different levels of preservation but each one has something unique and special to offer. Of course, you won't have time to visit them all during your Egypt luxury tour in 2020, so these are a few of the 'must sees'.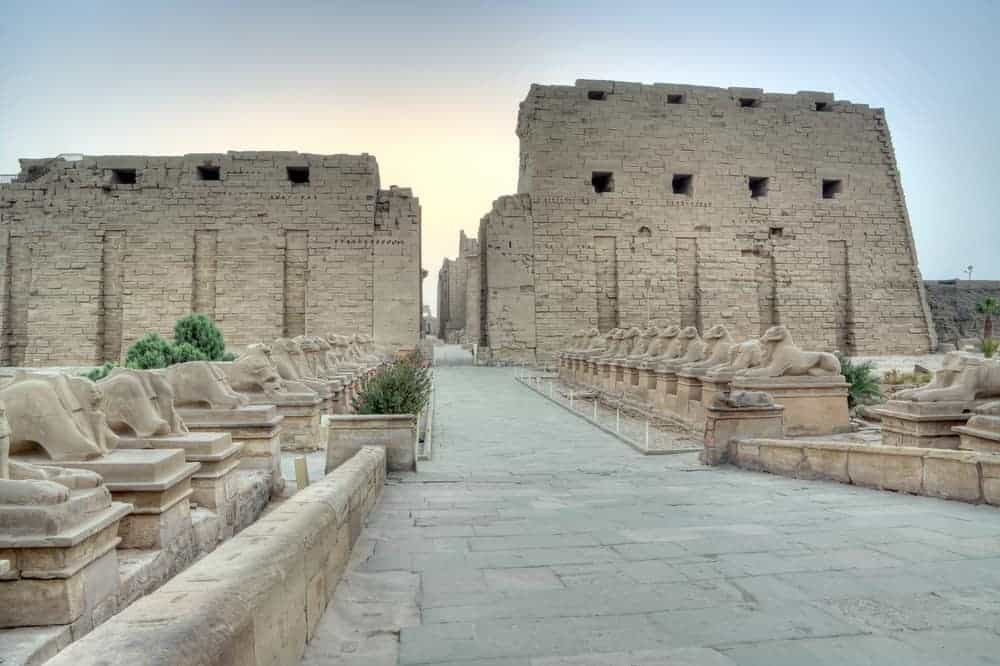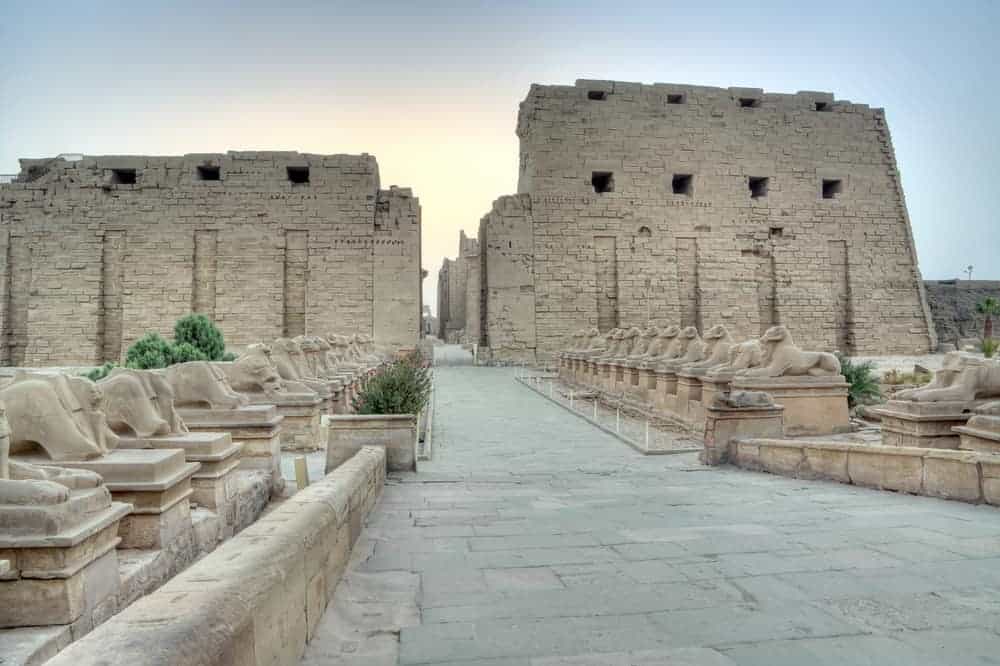 Kom Ombo Temple: The Kom Ombo Temple is an interesting temple as it is a double temple. Half of this temple is dedicated to Horus, while the other half is dedicated to the crocodile god Sobek, who is associated with Set: the enemy of Horus. Each side has its own gateways and chapels.
Edfu Temple: Edfu Temple is known to be one of the best-preserved temples in Egypt, making it a must see. This temple is dedicated to Horus and Hathor of Dendera and was the site for the annual Festival of Coronation.
As with the museums, I highly recommend making sure that you take a guided Egypt tour of these sites so you can get the full stories and the best details. For more on Egypt's temples, be sure to read this post.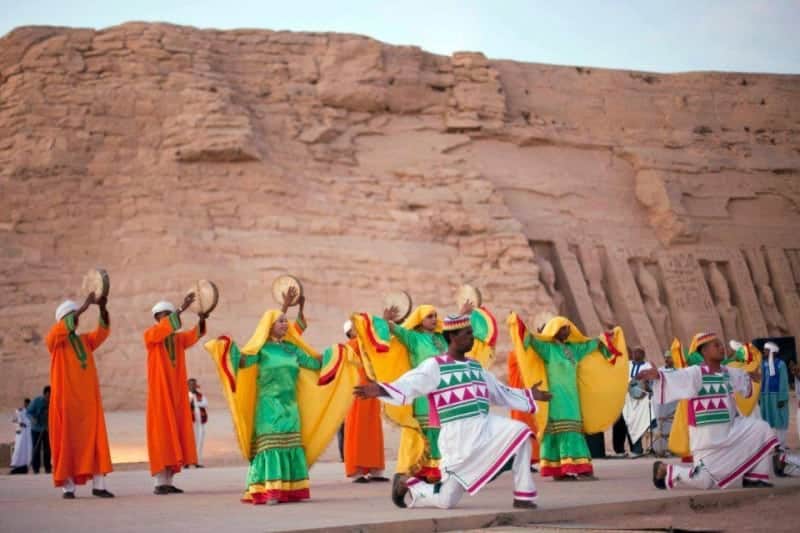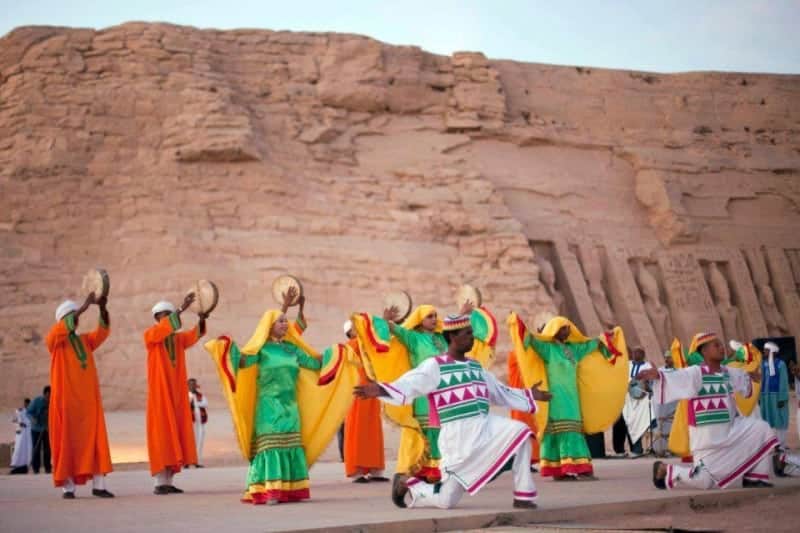 10. Egypt's Tombs Will Leave You in Awe
Stepping inside a tomb may seem a little eerie, but the tombs of Egypt's Pharaohs and nobles are works of art that will leave you in awe. From the size of the tombs to the carvings and the incredible colors; exploring Egypt's tombs are a must on your Egypt vacation. There are hundreds of tombs, with new ones being found seemingly every day though the best tombs can be found in the Valley of the Kings and the Valley of the Queens.
The Valley of the Kings is home to several of Egypt's biggest and most incredible tombs. While this is still considered to be a working archaeological site, visitors are allowed to step inside some of the tombs though which ones you can visit rotate to help preserve the tombs. The sheer size and detail of the tombs of Ramses IV makes it one of the best to visit, though die-hard Egypt enthusiasts will also want to take a peek into the tomb of King Tutankhamun; while not decorated as the others, you can see the sarcophagus and his mummy on display.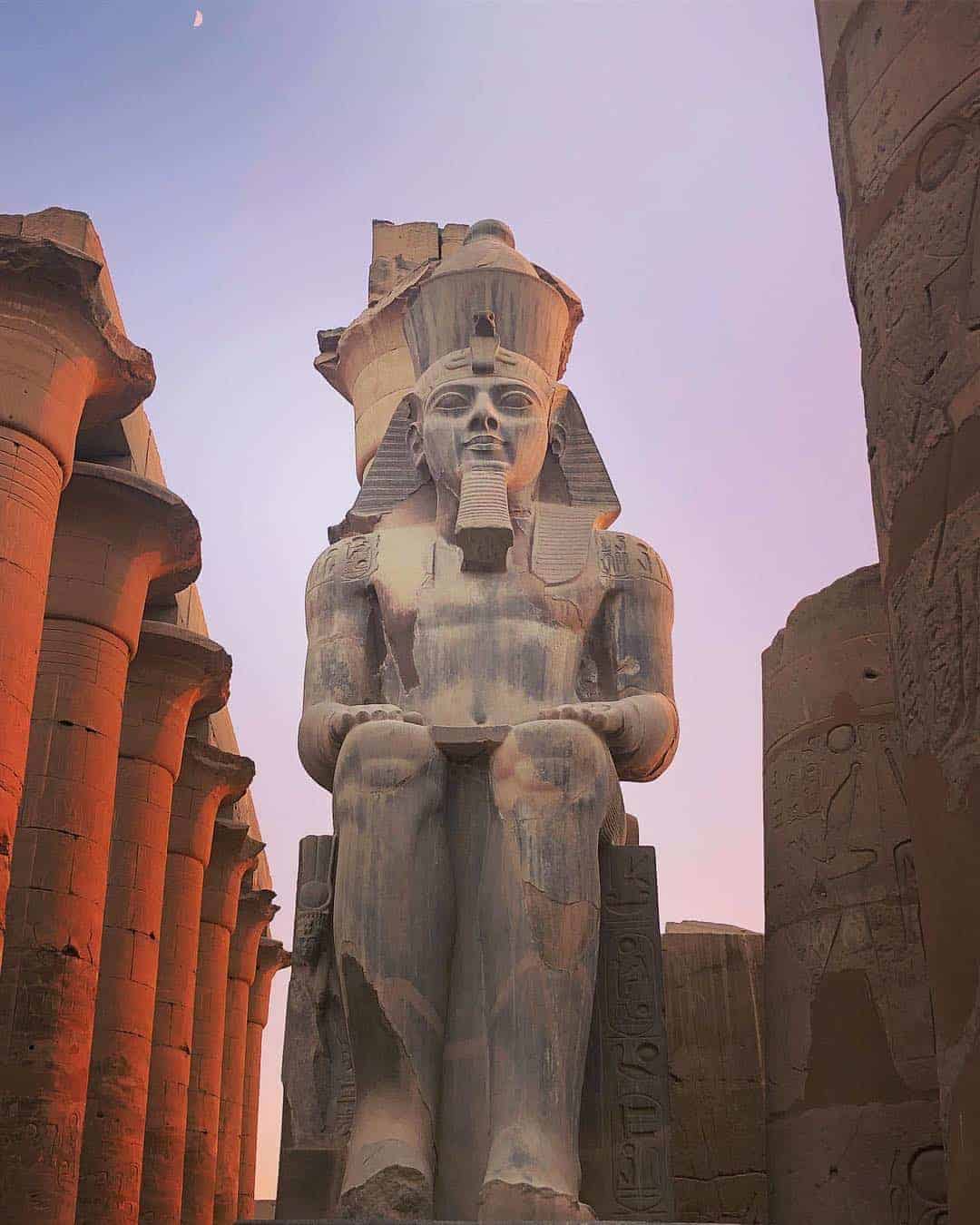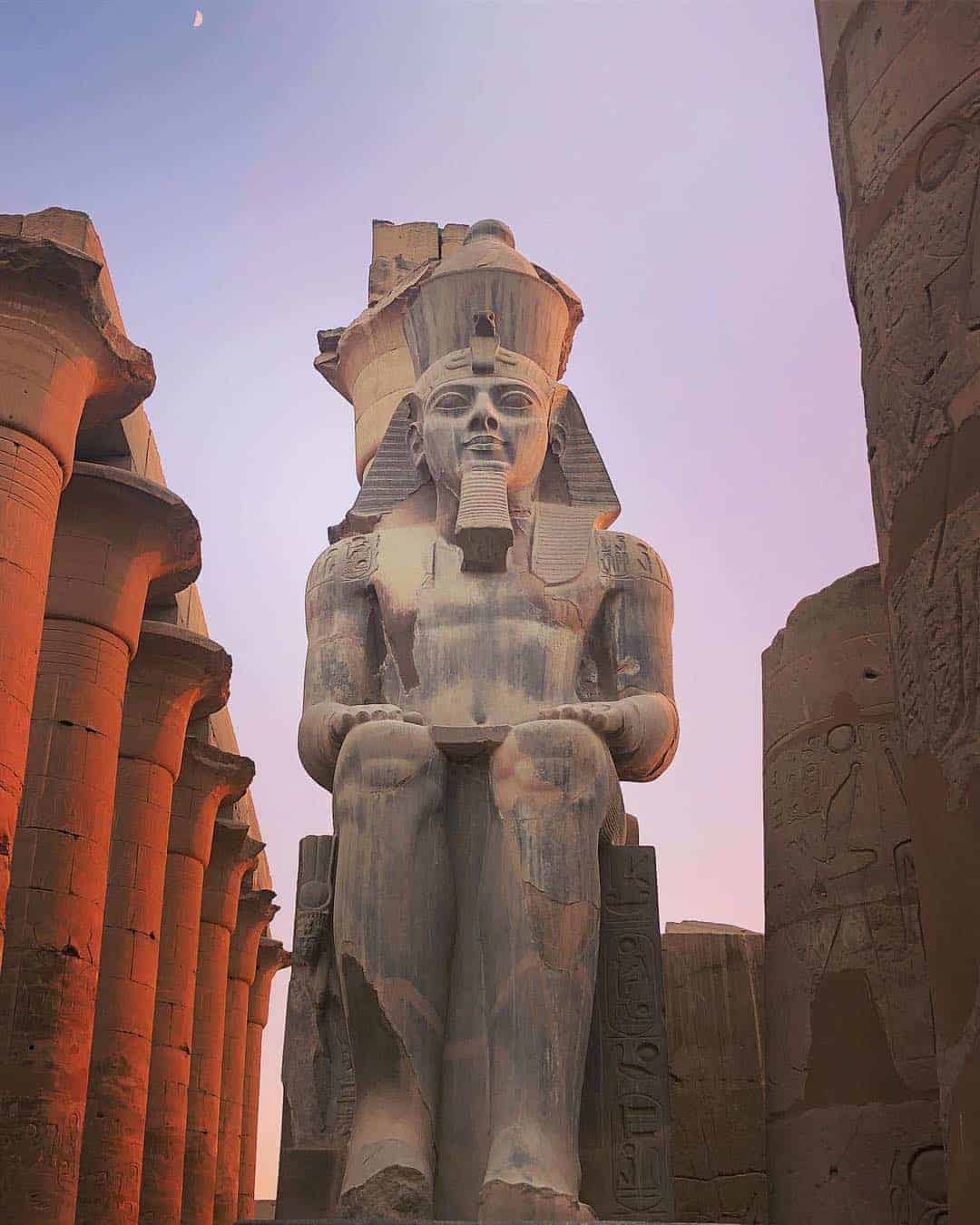 The Valley of the Queens is less visited (which is ideal for those looking to escape some of the crowds) and is home to the tombs of the wives of the Pharaohs along with a few other important figures. The best known tomb here is that of Nefertari, wife to Rameses II, as it is one of the largest and most elaborate tombs in the Valley of the Queens. Please note that photography inside of the tombs is only permitted if you have purchased a photography permit. This can be done upon entering the Valley of the Kings.
Convinced that 2019 is your year to visit Egypt? Let Osiris Tours help you plan your Egypt trip. As one of the best Egypt tour companies we are happy to be of assistance. You can browse our Egypt tour packages here or contact us to learn more about our Egypt tailor-made tours.
11. The Highly Anticipated Grand Egyptian Egyptian Museum Will Finally Open Its Doors 2020:
If you are a fan of Egyptology or are planning on traveling to Egypt in 2020, you will no doubt have heard of the Grand Egyptian Museum. It's one of the most anticipated openings in the world when it comes to museums and tourism and, after a couple of delays, is slated to open next year. According to the antiquities minister, Khaled al-Anani, the Grand Egyptian Museum is now 88% complete and while there is no official opening date set at this time, it is expected that the museum will open in 2020. While the Museum of Egyptian Antiquities is, without a doubt, a favourite among visitors it's reached its prime. The current Egyptian museum is a bit small, both in terms of being able to handle the volume of visitors as well as its lack of capacity for artifacts. New discoveries are being made on a regular basis and the Museum of Egyptian Antiquities doesn't have the room to hold them, which means thousands of artifacts are hidden away in storage.
Not only did the lack of space mean that many items were unavailable for viewing, but it also made it difficult to visit as a tourist. Even for those tourists who have spent the money on Egypt tour packages. There are just too many people interested in visiting, and not enough space to allow everyone to truly have a good experience.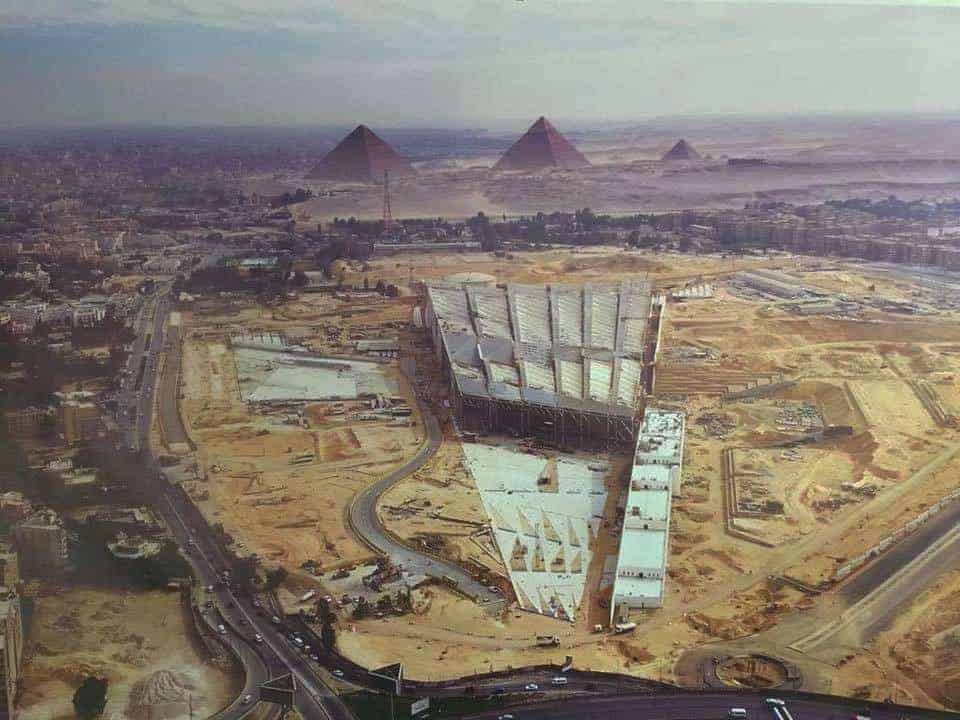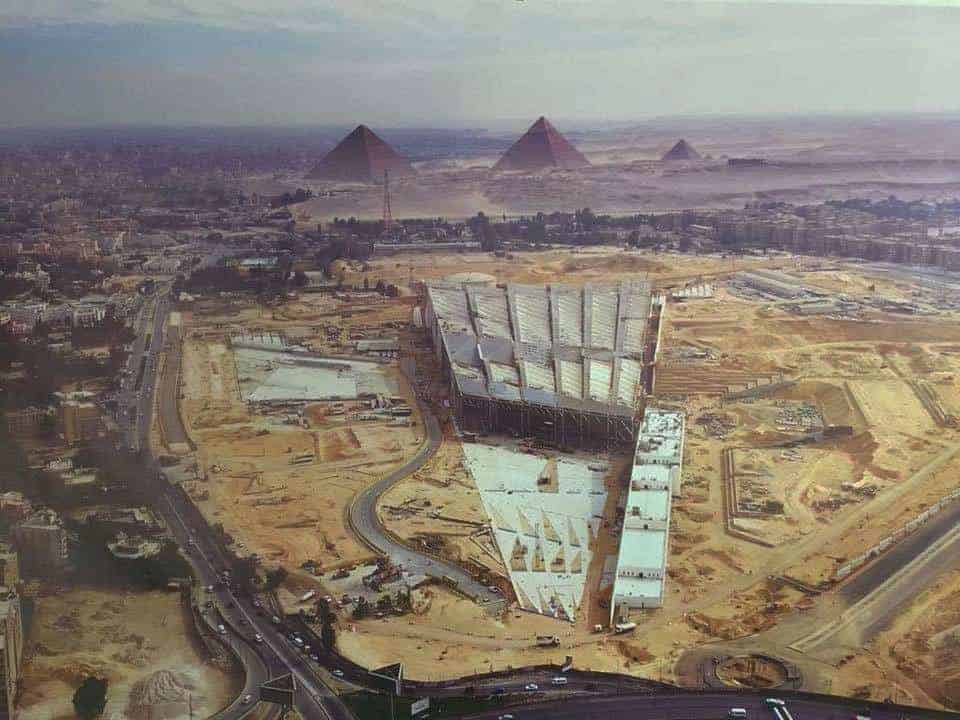 Additionally, the Egyptian Museum of Antiquities just isn't equipped with the proper technology to maintain and protect the artifacts. There have been several problems with lighting, humidity, and temperature which have actually caused further damage to these treasures. It was clear that Egypt needed a newer, bigger, and more modern museum to house and showcase its treasures in a safe and more protected environment and so, in 1992, the plans to open a new, bigger museum were put into motion.
If you are are interested in learning more about Egypt, take a look at this post for the first timer's guide to Egypt.