Istanbul, Cappadocia
& Izmir
Turkey Custom Tour with Expert Private Tour Guides
Turkey has been home to a long line of powerful ruling empires, from the Hittites to the Neolithic farmers to the Lycians, followed by the Persians, Romans, Greeks, Byzantines, and Ottomans. Each left their mark in the form of amazing culture and artifacts, and it is said that you cannot throw a stone in Turkey without hitting an archeological site.
Turkey is a dream destination for travelers who are passionate about history, archeology, culture, and architecture. There are layers upon layers of stories to unravel, each more fascinating than the next. Come to Turkey with us, and your expert historian guide will take you on a journey into the past, revealing the most intriguing aspects of Turkey's history and culture.
Contact us for a customized tour of Turkey that suits your budget and interests. Let us take the hassle out of your next trip to Turkey with one of our experienced and highly qualified custom tour guides.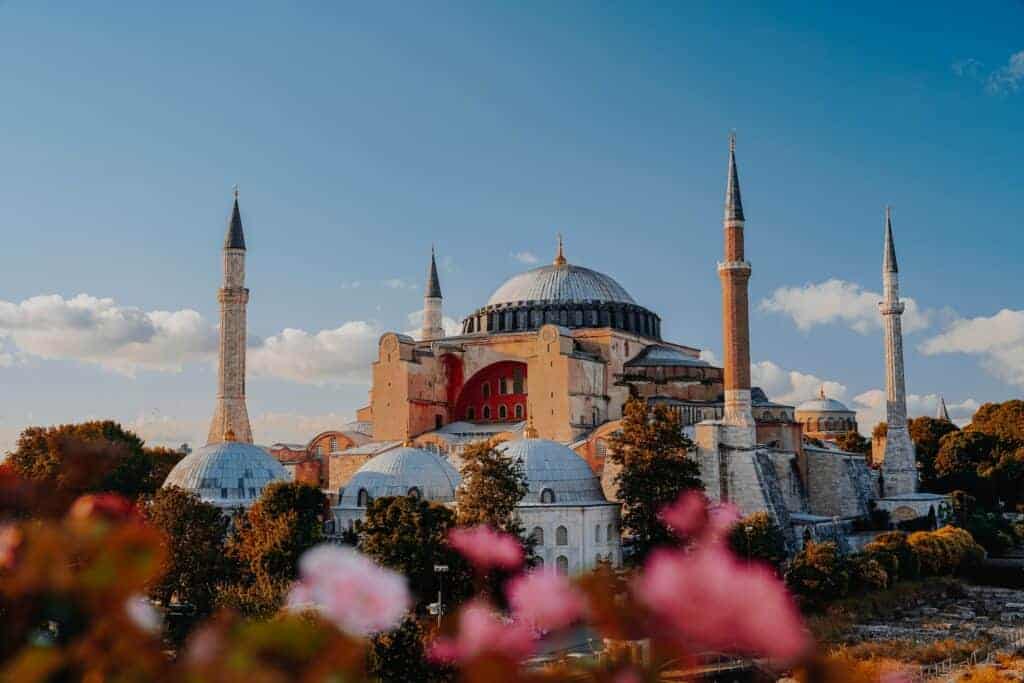 Hagia Sophia, Istanbul, Turkey – Photo by Hasan Akbas
Osiris Tours Advantages
Visit Turkey and enjoy a personalized tour with a private qualified guide, driver, and traditional Turkish cuisine; the tour will be customized for you and suit your needs and schedules.
Avoid the crowds with your own private guide & private vehicle during your custom tour to Hagia Sophia and Topkapi Palace.
Immerse yourself with a luxury custom tour and discover Cappadocia's famous volcanic rock with your private guide & private vehicle.
Privately explore Izmir and learn about Turkish tradition and culture.
Stay in comfortable and luxury hotels, including the Four Seasons Istanbul and the Museum Hotel in Cappadocia.
Tour Overview
Turkey – Where East Meets West
Right at the crossroads of Europe and Asia, Turkey is a mix of modern and ancient traditions that will enchant and captivate you. Istanbul is the only city in the world that straddles two continents, an exotic mix of East and West.
Our guides will take you on a whirlwind adventure through Turkey, from the Black Sea's shores to the rock formations of Cappadocia to Anatolia and the bustling bazaars of Istanbul. Watch the sunset over the Bosphorus, learn about Turkish Hittites, and delve into the rich history of Ottoman culture. Discover Topkapi Palace's secrets and the Hagia Sophia with a private guide and dine on traditional Turkish cuisine.
Exploring Turkey in Comfort and Style
Our tours are designed to offer you comfort and relaxation while giving you an insight into the local culture that not every traveler gets to experience. Our private guided journey will take you from the bustling streets and historic mosques of Istanbul to Old Smyma in Izmir to the famous volcanic rock "fairy chimneys" of Cappadocia formed more than three million years ago when a series of volcanic eruptions shook the Central Anatolia plateau.
Our tour guides have an in-depth knowledge of Turkey, so your private guide will be able to tell you all of the fascinating tales of Turkish history – from battles to scandals and much more. If you have any questions about Turkish culture, you can ask your guide. When you return from your Turkey experience, you will have a much deeper understanding of the country, its history, and its culture.
On our tours, all of the details of your accommodation and transport will be taken care of, so you can just sit back and enjoy the ride without having to worry about finding your way around or looking for a hotel. We have selected some of the best hotels and resorts in Turkey – exquisite properties with stunning historically significant or naturally beautiful settings that will blow you away with the quality of their service and facilities. Your tour will include all transport, accommodations, private guide, private vehicle, internal flights, taxes, entrance fees, and much more.
You can choose the itinerary we have created or plan your own custom tour from scratch so that your holiday can be one of a kind!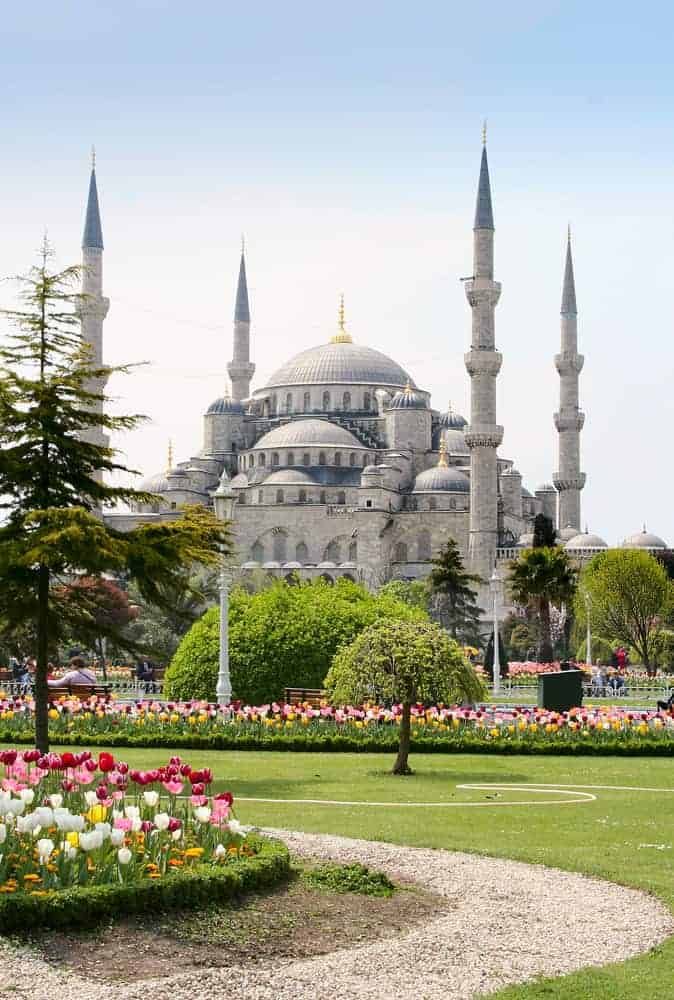 The Blue Mosque in Istanbul, Turkey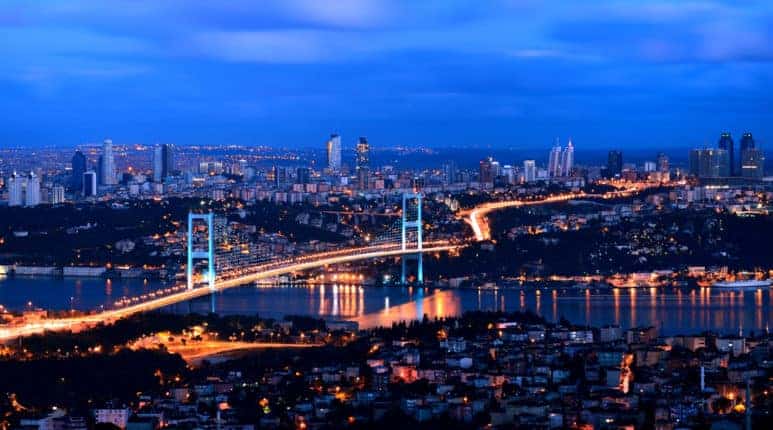 The Bosphorus Bridge in Istanbul, Turkey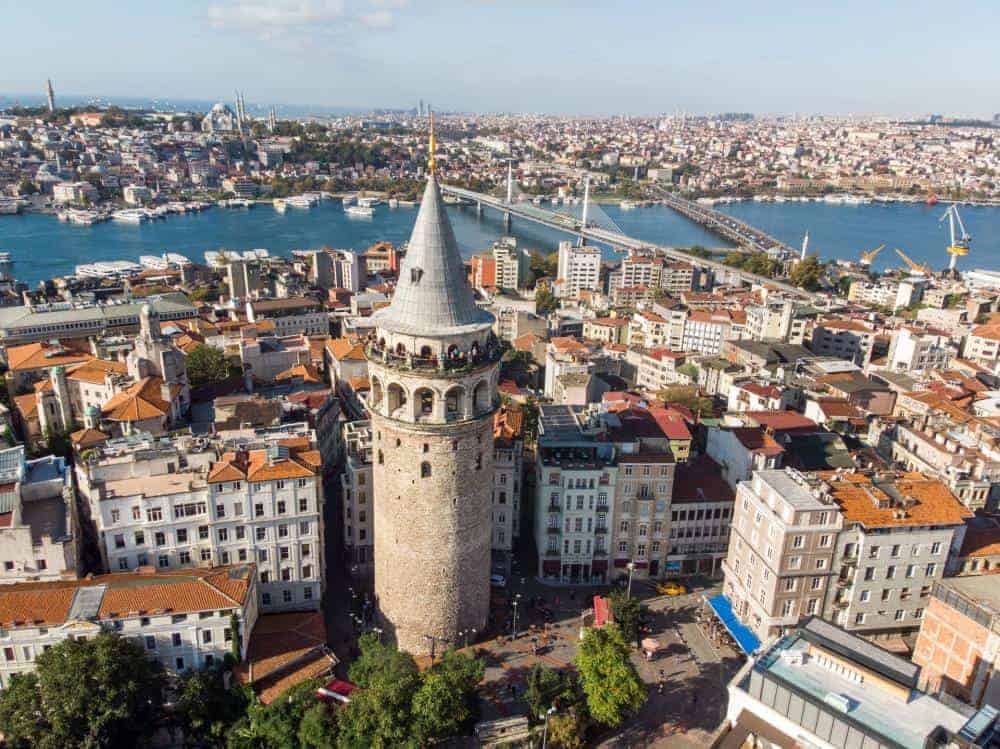 Galata Tower, Istanbul, Turkey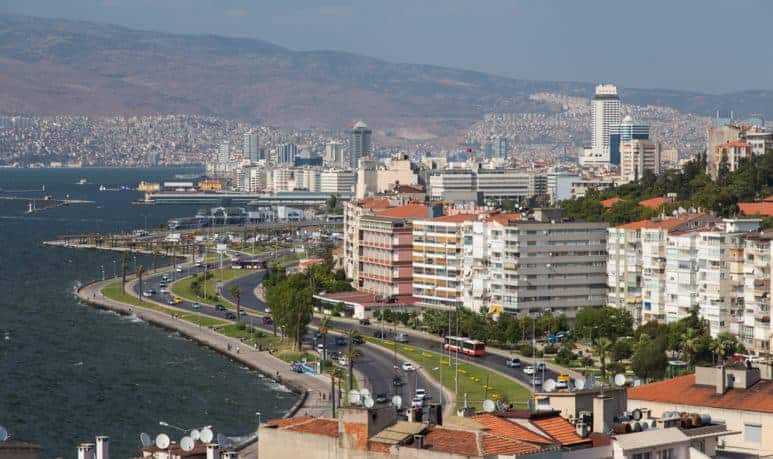 Izmir City at the Aegean Coast of Turkey
Itinerary
Day 1: Arrival in Istanbul
An airport representative will meet you in the tunnel and facilitate the visa process and escort you through customs and immigration. Continue to the baggage claim hall and finally to the passenger pick up. Here, connect with the Osiris Tours representative associate who will arrange your private airport transfer to your hotel.
Accommodation: Four Seasons Hotel Istanbul at Sultanahmet (5*)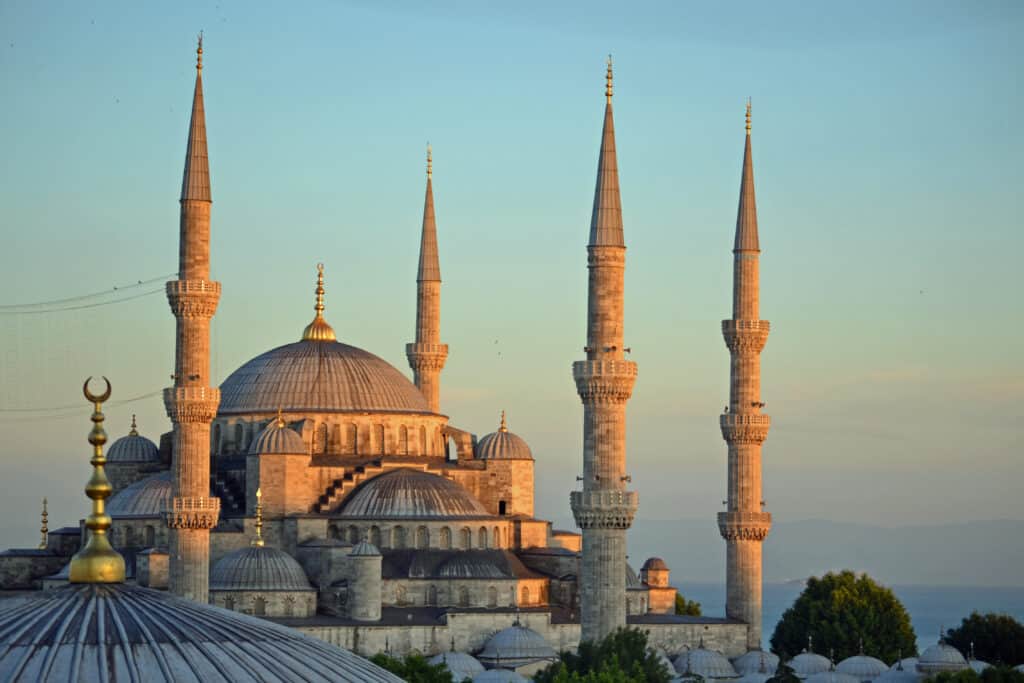 The Blue Mosque Minarets in Istanbul
Day 2: Istanbul
With your private guide and private vehicle, enjoy a full-day tour and explore Istanbul's most important sights. Visit the Blue Mosque and the pride and glory of Byzantine architecture, Hagia Sophia. Enjoy a traditional lunch in a local restaurant before you head to the Topkapi Palace (the famous residence of the Sultans) and the world's largest bazaar, the Grand Bazaar,
Accommodation: Four Seasons Hotel Istanbul at Sultanahmet (5*)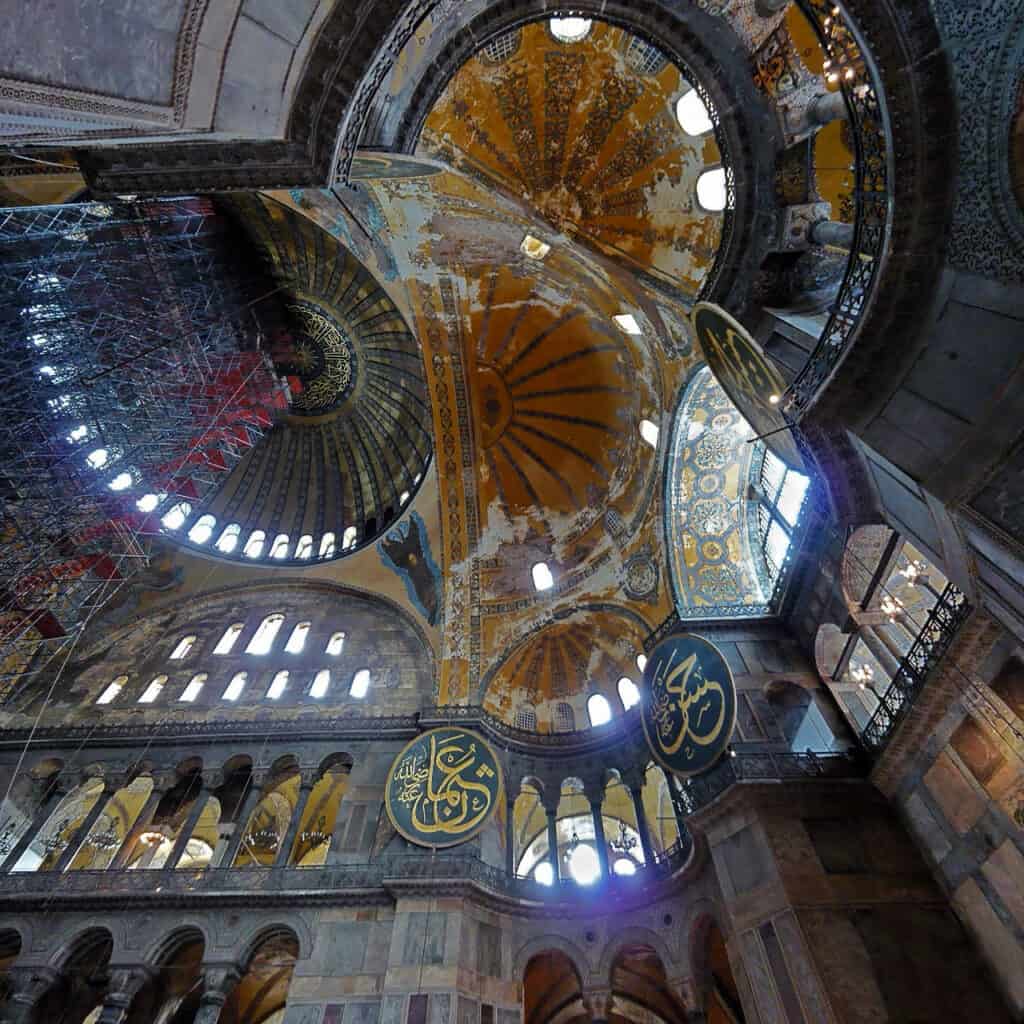 Hagia Sophia, Istanbul, Turkey – View upward to domes
Day 3: Istanbul – Cappadocia
Private transfer from your hotel to Istanbul airport with a private vehicle and driver is provided.
A direct flight from Istanbul to Cappadocia is provided.
After arrival at Cappadocia, you will start your private tour (with your private guide and private vehicle). See the fairy chimneys of Cappadocia, then travel to the famous pottery town, Avanos. Enjoy a traditional Turkish lunch at a local restaurant. After lunch, drive to explore the Byzantine art in the churches of the Goreme Open Air Museum; then to Uchisar Castle, the highest point of Cappadocia, where you can enjoy a panoramic view over Cappadocia; and finally, to Pidgeon Valley.
Accommodation: The Museum Hotel (5*)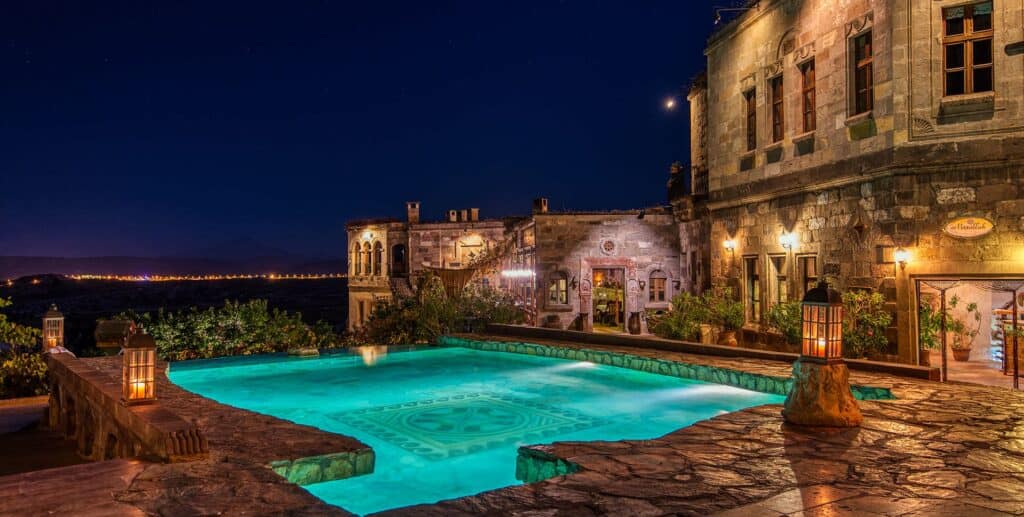 The Museum Hotel in Cappadocia, Turkey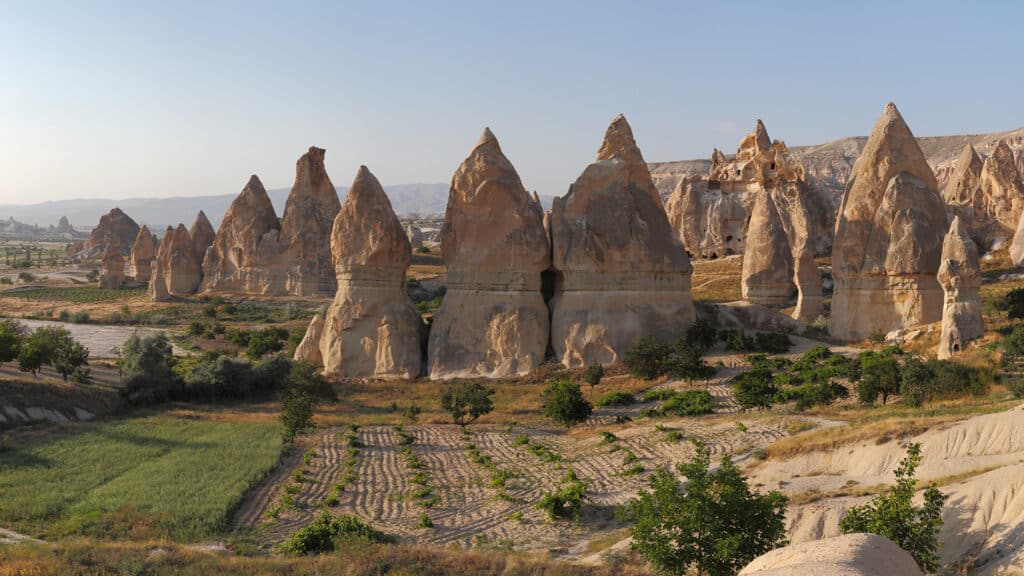 Fairy Chimneys rock formation near Göreme
Day 4: Cappadocia
Today, you will enjoy a private tour (with your private qualified guide and your private vehicle and driver) to some stunning Cappadocia monuments. Start your tour visiting the natural citadel that was carved in the rocks, Ortahisar Citadel. After Ortahisar, travel to the Cavusin Valley, where you can see the troglodyte dwellings where people lived until the mid-20th century.
Enjoy a traditional lunch at a local restaurant. After lunch, enjoy a tour of the Red Valley, where you can visit a wine house. Cappadocia is famous for its fertile vineyards due to the mineral-laden volcanic soil of the area.
Accommodation: The Museum Hotel (5*)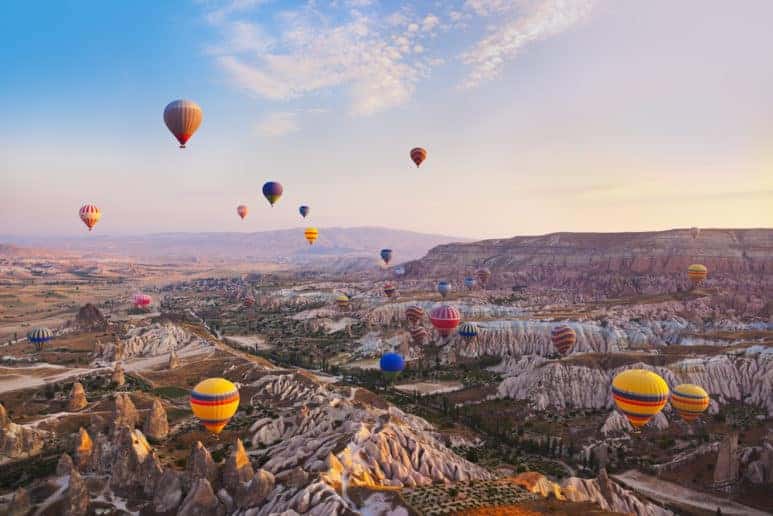 Hot air balloon flying over rock landscape at Cappadocia, Turkey
Day 5: Cappadocia – Izmir
Private transfer from your hotel to Cappadocia airport with a private vehicle and driver is provided. Flight from Cappadocia to Izmir is provided.
Upon arrival at Izmir, a private transfer from the airport to your hotel is provided.
Start your tour today with your private guide and private vehicle to Agora. Visit Old Smyrna, which was built during the time of Alexander the Great. Agora was excavated in 1941 by Turkish and German archaeologists. After Agora, head to one of the most famous landmarks in Izmir, Asansör. Your final stop will be at Kizlaragasi Hani, which was built in 1744.
Accommodation: Mövenpick Hotel Izmir (5*)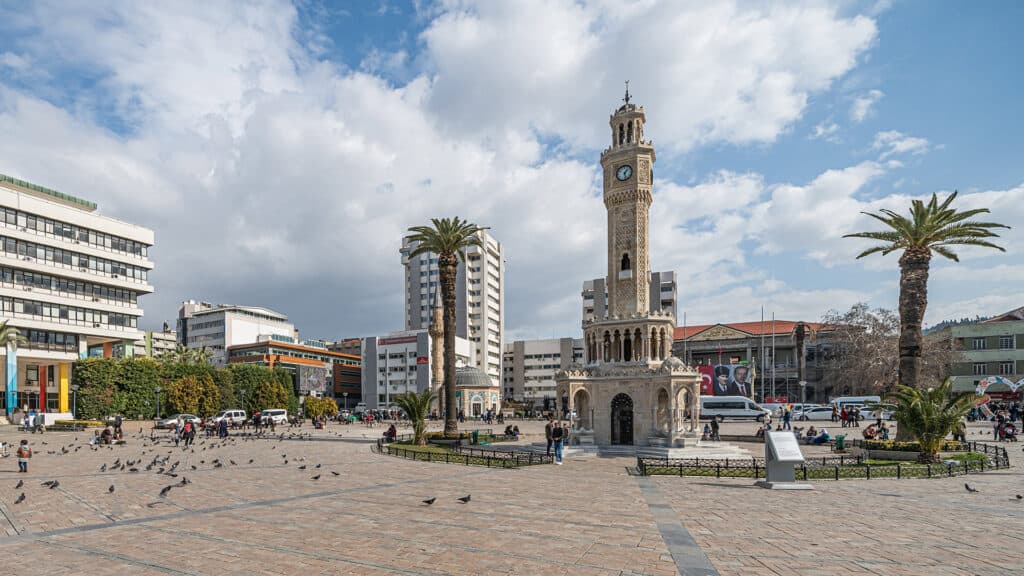 The Clock Tower in Izmir, Turkey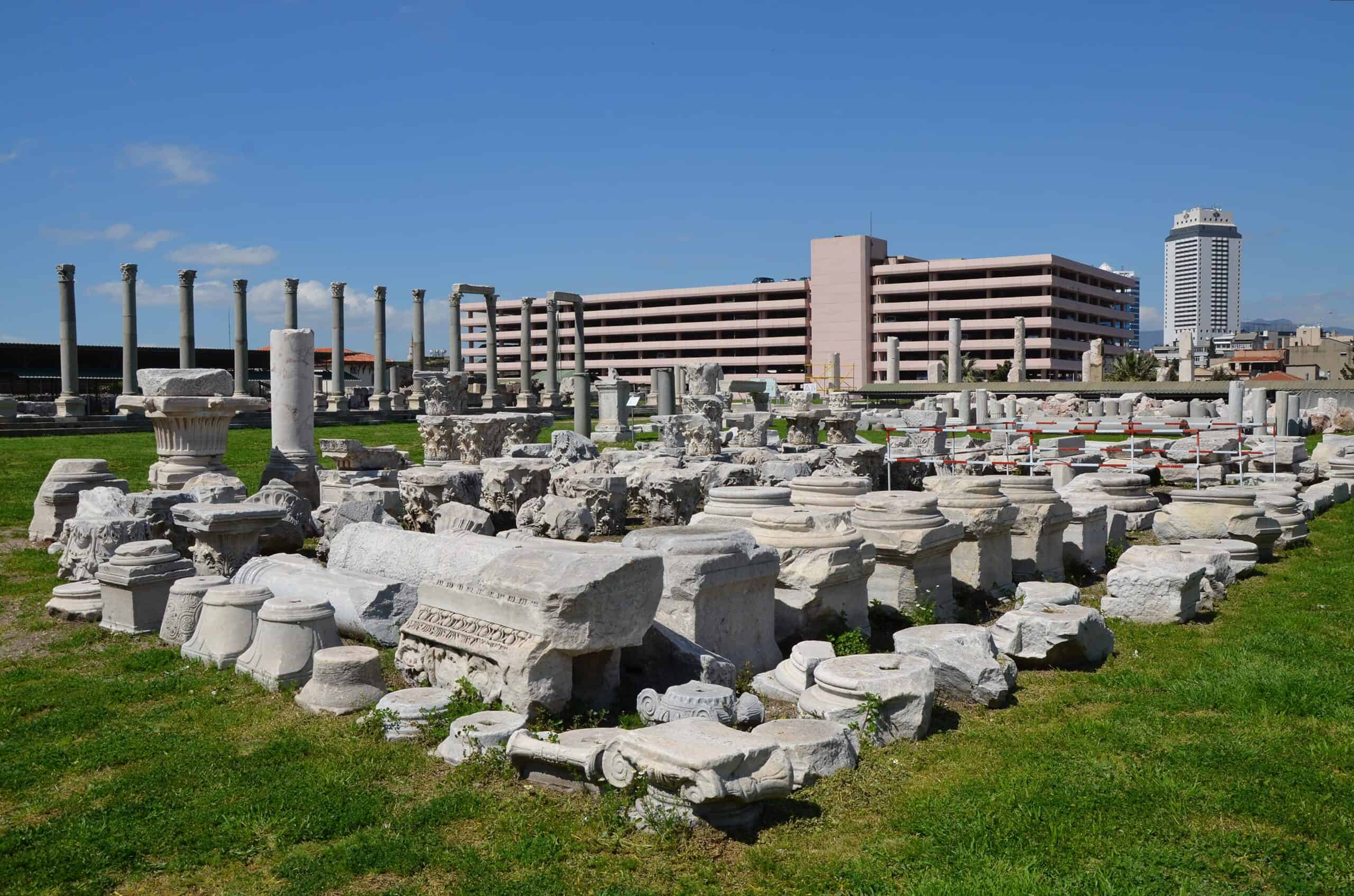 The ancient Greek city of Smyrna
Day 6: Izmir
Explore Ephesus with your private guide and private vehicle. Visit the Antique Theatre, the Roman Baths, Arcadian Way, and the Celsus Library.
Enjoy a traditional Turkish lunch at a local restaurant, and then head to the Virgin Mary's shrine and the Basilica of St. John.
Accommodation: Mövenpick Hotel Izmir (5*)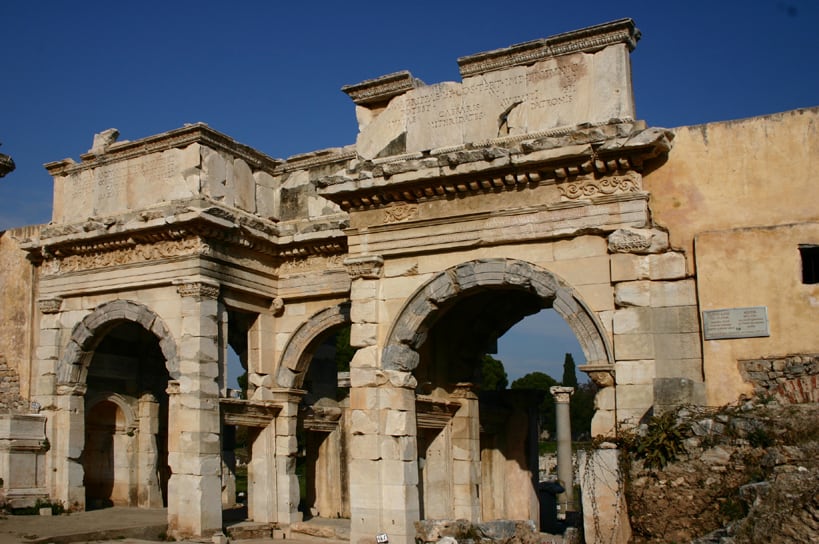 The Gate of Augustus in Ephesus, Turkey
Day 7: Izmir
Transfer in private vehicle between your hotel and Izmir airport is provided.
Hotels
Four Seasons Hotel Istanbul at Sultanahmet (5*)
The Four Seasons Hotel at Sultanahmet is located in Istanbul's heart, where it offers central access to the city's main landmarks. It is surrounded by the Golden Horn's mystic waters, the Sea of Marmara, and the Bosphorus, with 65 luxury rooms and suites housed in a century-old neoclassical Turkish prison. Four Seasons Hotel is just steps from Istanbul's most important landmarks in Sultanahmet.
The Museum Hotel (5*) in Cappadocia
Situated in an extraordinary geographic region in Cappadocia, the Museum Hotel has been designed and created from the historical features and ruins, some intact and some beautifully restored to their original glory. The hotel features 30 rooms & suites, each of them exceptional in its own inimitable way. No room can be alike; each has its own special ambiance, contributing to the Museum Hotel's evident character and charm.
Mövenpick Hotel Izmir (5*)
This hotel is located in the heart of the city, within walking distance to the business and shopping districts and the trade-fair grounds. Mövenpick Hotel Izmir is an ideal starting point for visiting local attractions such as the world-famous ancient cities like Ephesus, Pergamon, Sardis, and Klazomenai, and popular destinations.
The 185 modern hotel rooms, including 36 executive rooms and 17 suites, offer the highest comfort levels for all travelers. The first-class culinary experience in the hotel restaurant's stylish atmosphere creates the perfect setting for an enjoyable stay.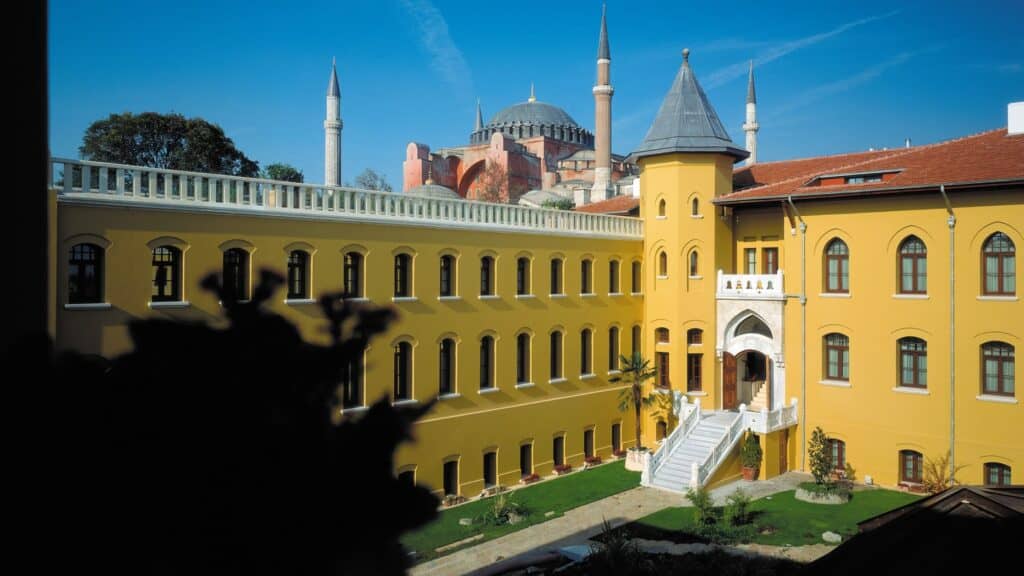 Four Seasons Hotel Istanbul at Sultanahmet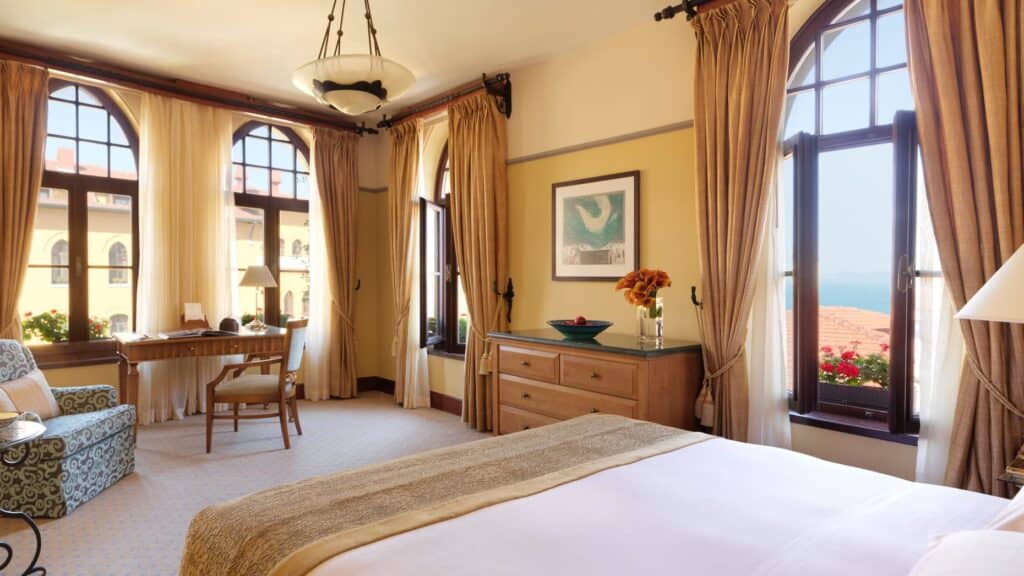 Deluxe Room at the Four Seasons Hotel Istanbul at Sultanahmet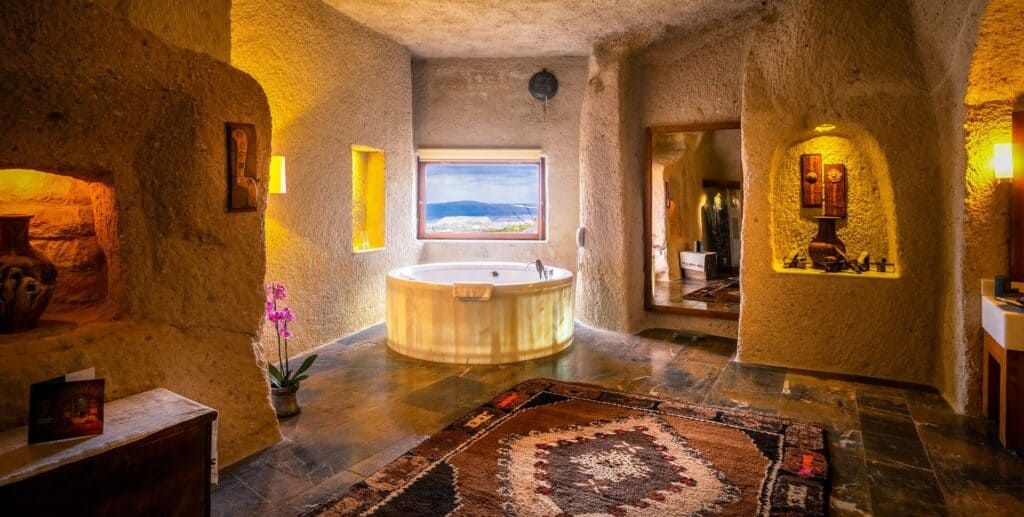 Museum Hotel Cappadocia, Turkey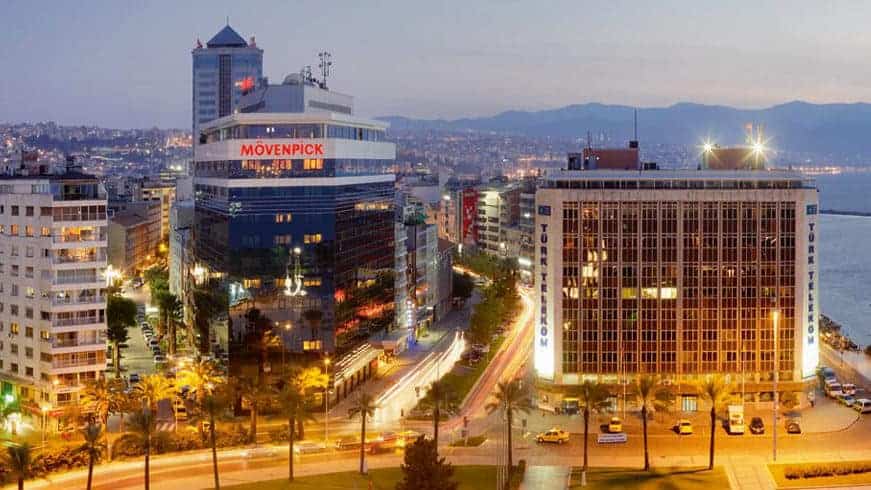 Mövenpick Hotel Izmir, Turkey