are carefully created to deliver a unique travel experience and personalized adventure.
Check out our suggested Egypt Tours.
Contact us for a free quote today.
Let us customize any tour just for you.
Get Started Now
Egyptian Tour Packages with Expert Private Tour Guides
Our Egypt tour packages provide a unique opportunity to travel back through time to find yourself immersed in ancient Egyptian history, where you can enjoy captivating and customized experiential tours of the mythical Egyptian monuments. Follow in the legendary footsteps of Lawrence of Arabia and Explore the Great Pyramids with a sunset camel ride, seek out culture on a private and expertly guided tour of the Egyptian Museum of Antiquities, and savor the splendor of a luxury Nile River cruise between Luxor and Aswan with your very own qualified Egyptologist and private driver. Show more (+)
Our Egypt luxury tour packages include your Egyptian entry visa, sumptuous meals, luxury accommodation, internal flights and private transfers, airport assistance, private qualified tour guides, private drivers, entrance and park fees as specified in the itineraries, and so many additional features.
All Osiris tours are guided by expert Egyptologists with degrees in Ancient Egyptian History, and since our tours are private, you and your traveling companions have not only the drivers but the talented and passionate guides all to yourselves. We will tailor your journey through our wonderful country to your individual style, schedule, and budget, and you can choose from one of our specific itineraries or plan your own tour step by perfect step.
Is it Safe to travel to Egypt? Safety is of paramount concern to us all, whether we are at home or exploring the four corners of the world. Hence, it is natural for travelers to enquire about safety issues when they plan to visit somewhere new.
Currently the risk of travel to the Middle East might exist only in countries affected by conflict or the aftermath of conflict. Egypt, however, remains safe for travelers because of their prominent role in the nation's economy, and there exists no travel warning or alert regarding Egypt on the list by the US Department. For further info about safety and travel in Egypt, please check our post about safety and traveling to Egypt. Show Less(-)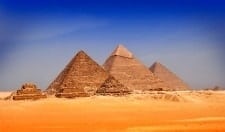 Pyramids Day Tour from Alexandria Port
If you arrive in Egypt via wonderful Alexandria, don't limit yourself to a stay in that beautiful Mediterranean city. Make use of our fleet of luxury private vehicles and skilled guides and take a comfortable pyramids day tour to Cairo, and explore the world's most iconic ancient monuments, the Great Pyramids of Giza, as part of our best selling Egypt tours.
Luxor Day Tour from Safaga Port
Leaving the serenity and beauty of Egypt's Red Sea resorts is difficult, but if you want to step back in time for a day then take our fabulous luxury day tour from Safaga to Luxor in one of our comfortable, air-conditioned private vehicles, and visit the legendary Valleys of the Kings and Queens before you stand in awe at the spectacular Temples of Karnak and Luxor as part of our popular Egypt tour packages.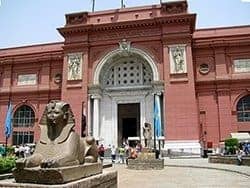 Explore iconic monuments and immerse yourself in the ancient myths and mysteries of Cairo and Giza in a private guided tour. While visiting the area's world famous highlights, relax in luxury at the finest hotel with a view of the pyramids while enjoying the wonderful native cuisine. Even if your stay in beautiful Egypt is short, this tour delivers a history packed punch.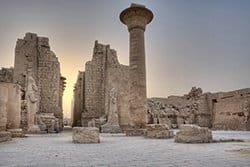 Venture to Egypt and unlock the secrets of ancient Egyptian history and enigmatic monuments with our private custom tour of Cairo & Luxor's famous highlights in one of our best-selling Egypt tour packages. The tour features elegant & exotic hotels in prime locations, tantalizing traditional cuisine, and all internal flights, along with many additional delights.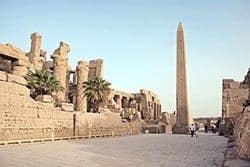 Wonders of Ancient Egypt Tours
Discover ancient Egypt's rich heritage with this colorful, exotic tour. Featuring a majestic camel ride around the iconic Pyramids, a 3-night luxury Nile River cruise from Aswan to Luxor, traditional Egyptian dining experiences, private guided tours, magnificent hotels, all in-country travel & a lot more, on one of our favorite Egypt tours.
Learn about ancient Egyptian history and the country's inspiring monuments with this most magical of Egypt customized tours. Our highlights package comprises guided tours of the most memorable locations in Egypt, including the mystical temples of Edfu and Komombo, a luxurious 3-night Nile River cruise between Aswan and the wonders of Luxor, and relaxing stays in stylish hotels are just a sample of what you'll experience in this wonderful package.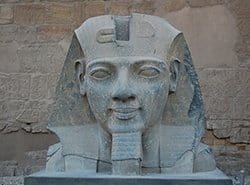 This most unique of Egypt custom tours introduces visitors to the legendary Gods and Goddesses of ancient Egypt, such as Gods Amun Ra, Horus and Anubis, and the Goddesses Mut and Hathor. This private luxury tour features a 3- night luxury Nile River cruise from Aswan to Luxor, exceptional Egyptian dining, all required internal travel, expertly guided access to the monuments and plenty more besides for the most memorable of Egypt luxury tours.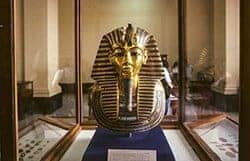 Get captivated by the unique history and otherworldly monuments of ancient Egypt while traveling on this private guided tour. This special itinerary features a 4-night luxury Nile River cruise between Luxor and Aswan, and includes custom and private tours to the iconic Pyramids, the imposing Abu Simbel temples, traditional Egyptian cuisine and all internal flights. Feel like a king on one of our best-selling Egypt private tours.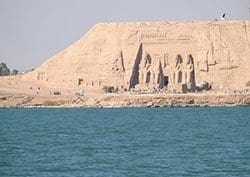 Delve into the secrets of the Great Pyramids and absorb millennia of ancient history during one of our fantastic Egypt customized tours. This stunning package includes four nights on the mighty Nile as you cruise in luxury between Luxor and Aswan, private guided tours of the pyramids, a visit to the mysterious temples of Abu Simbel, and a step back in time around Old Cairo will be just some of the memorable experiences of our wonderful signature package.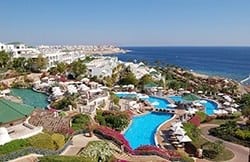 Don't miss the unique experience of discovery during one of our best-selling Egypt private guided tours. Featuring a 3-night luxury Nile River cruise between Luxor and Aswan, an escape to the peaceful beauty of the Red Sea and Sharm El Sheikh, the rich history of Cleopatra's Alexandria, private guided tours of the Pyramids, traditional Egyptian cuisine, and plenty more besides.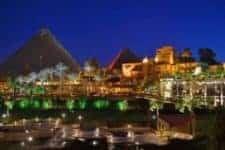 At Osiris, we're confident our company provides the most complete and very best Egypt tours on the market. We deliver a unique opportunity to immerse yourself in ancient Egyptian history and enjoy customized experiential tours of our magnificent, mythical monuments. Follow in the legendary footsteps of Lawrence of Arabia to explore the Great Pyramids on a romantic sunset camel ride, and marvel at the Egyptian Museum of Antiquities on our private, expertly guided tour. Savor the splendor of our Egypt trips accompanied by your very own qualified Egyptologist and private driver. This very special tour includes the best of the best hotels in Egypt such as Mena House hotel by the Great Pyramids with premier Pyramids view room, Old Winter Palace Luxor, and the Legend Old Cataract hotel in Aswan.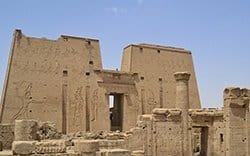 Discover the golden heritage of Egypt and Jordan during this once-in-a-lifetime luxury journey. Our Jordan and Egypt custom tours package include a private guided tour of the unforgettable Pyramids, a 4-night luxury Nile River cruise from Luxor to incredible Aswan and a visit to Abu Simbel temples. You can unlock the mysteries of Petra, feel alive on the Dead Sea's cleansing waters, and savor traditional Egyptian & Jordanian cuisines. With all your internal flights and private transfers included, you're free to relax in the hands of our expert guides.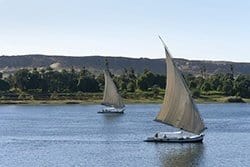 Live like royalty on the Egyptian Nile River dream tour. The tour features a 7-night luxury cruise between Luxor and Aswan on a Cleopatra-esque Dahabeya, a small, traditional yacht that carries only 10-15 passengers. This is one of our most popular Egypt private guided tours, and provides visitors an unforgettable vacation down the passive, life-giving waters of the Nile. This luxury tour also includes visits to the temples of Abu Simbel and the majestic Pyramids, and with your entire private, in-country travel provided; your tour of Egypt will seem like a dream.