Beirut, Baalbeck,
Sidon & Byblos
Osiris Tours Advantages
Enjoy a personalized tour with a private guide, driver, and traditional Lebanese cuisine. Your tour will be customized for you and will suit your needs and your schedules.
Avoid the crowd with your own private guide & private vehicle during your tour around Beirut.
Discover the city of Byblos with your private four-wheel-drive excursion & private driver.
Privately explore the ruins of Baalbeck and Ksara Anjar with your own private guide & private vehicle.
Stay in the luxurious Albergo Hotel.
Tour Overview
Discover the beauty of Lebanon on a private tailored tour that takes you from Beirut, Jeita Harissa, the old city of Byblos, and Baalbeck in the North to Sidon in the south and the famous monuments of Tyre.
This customized tour includes all accommodations, a private guide, vehicle, and driver, all internal flights, entrance fees, taxes, and much more!
Choose this itinerary or customize your own and create it from scratch at no additional cost.
All of our tours to Lebanon are private and can be customized to your style, schedule, and budget.
Relax during your trip with our 24/7 support and expert local guidance.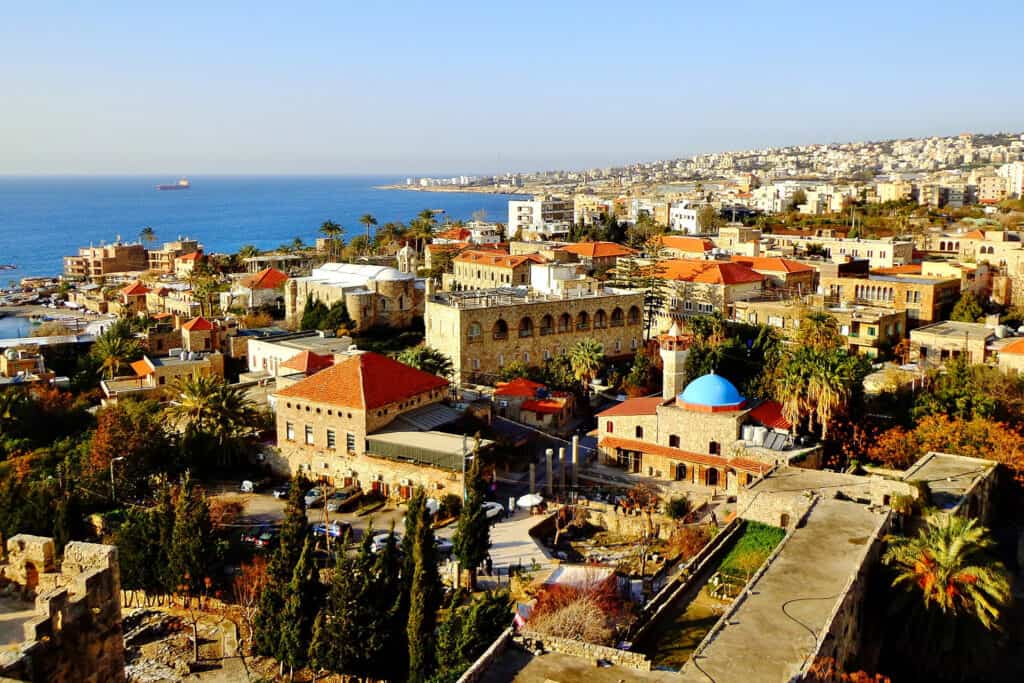 Byblos, Lebanon – Photo by Nate Hovee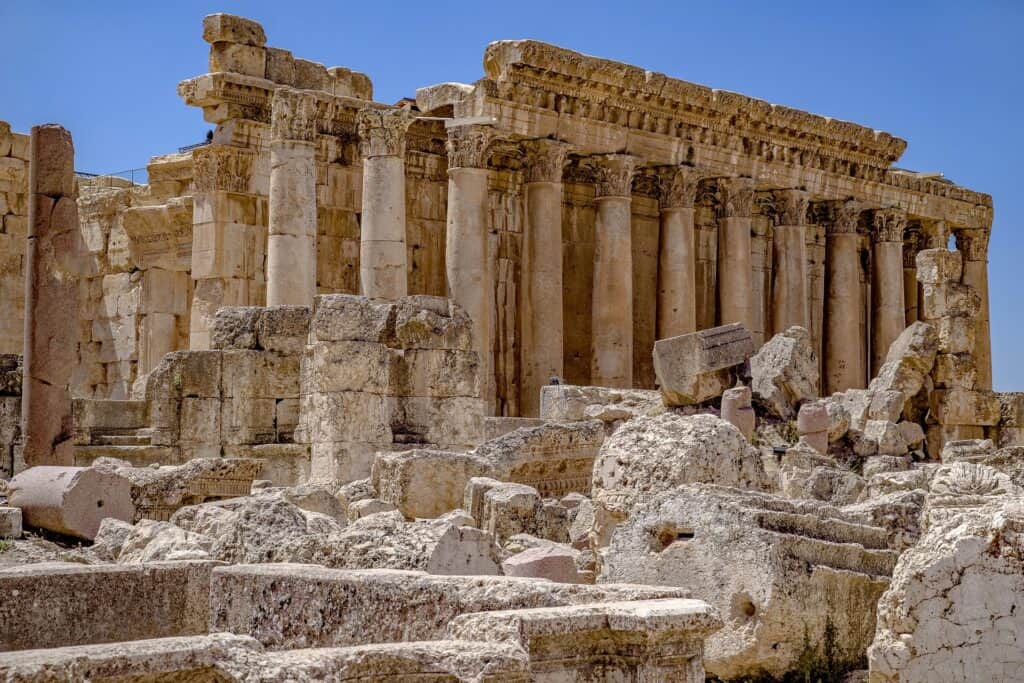 Temple of Jupiter, Baalbek, Lebanon – Photo by djedj
Itinerary
Day 1: Arrival Beirut
An airport representative who will facilitate the visa process and escort you through customs and immigration will meet you in the tunnel. Continue to the baggage claim hall and finally to the passenger pick up. Here, connect with the Osiris Tours representative associate who will arrange your private airport transfer to your hotel.
Accommodation: Hotel Albergo (5*)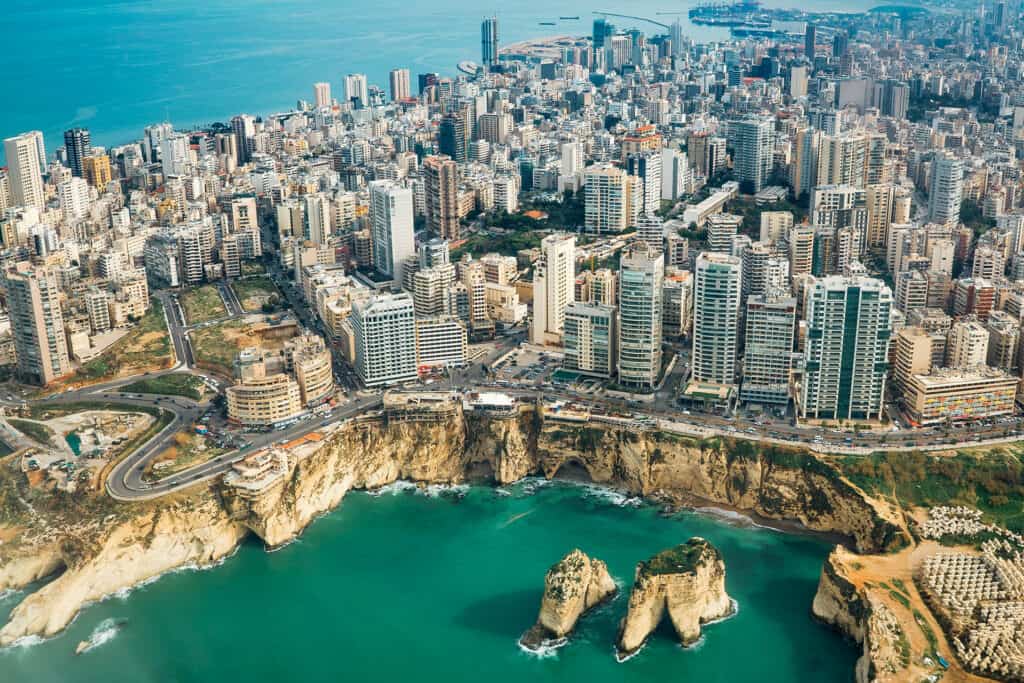 Beirut, Lebanon – Photo by Piotr Chrobot
Day 2: Beirut
With your qualified, private tour guide and private driver, visit Jeita Grotto, Lebanon's natural miracle, which is made up of two separate caves. The caves of Jeita Grotto contain a great concentration and variety of crystallized formations of stalagmites and stalactites.
Then head to see the magnificent statue of the Lady of Lebanon in Harissa, with its unique and spectacular Jounieh Bay view.
Continue to Byblos city, one of the world's oldest cities, which is considered the birthplace of the alphabet. Enjoy lunch at one of the local restaurants in Byblos, Malena Restaurant.
Accommodation: Hotel Albergo (5*)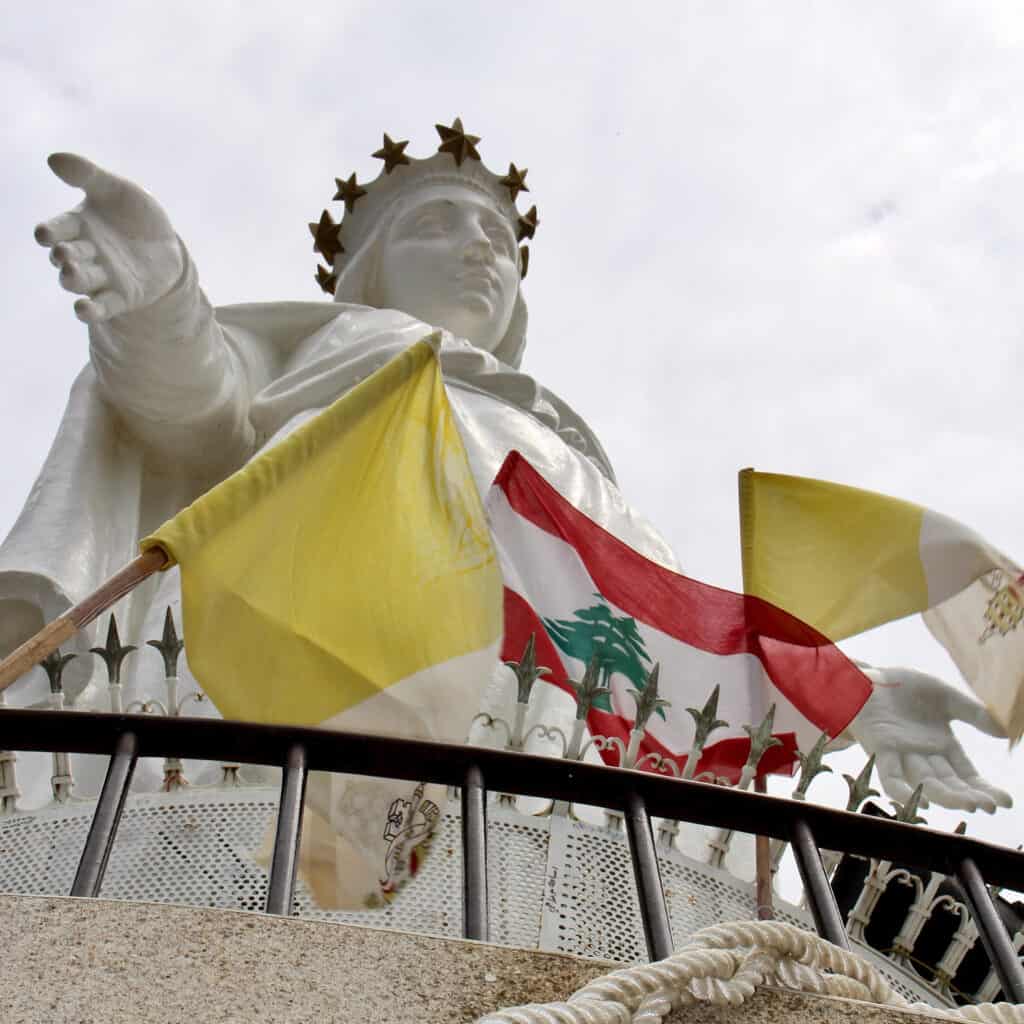 Our Lady of Lebanon, Harissa, Lebanon – Photo by Nabih El Boustani
Day 3: Baalbek – Ksara – Anjar
Explore Baalbek and its ruins with your private tour guide and your private driver. Baalbek is famous for its exquisitely detailed yet monumentally scaled temple ruins; they can be counted among the ancient world's wonders. Towering high above the Bekaa plain, their monumental proportions proclaimed the power and wealth of Imperial Rome.
Afterward, drive to Ksara and visit one of the most famous wineries in the region. You will have the opportunity to taste a selection of the best white, rose, and red wines ever produced in the Middle East, followed by lunch at Shams Restaurant.
Then continue to the ruins of Anjar to visit this Umayyad-period town that was excavated only 40 years ago.
Accommodation: Hotel Albergo (5*)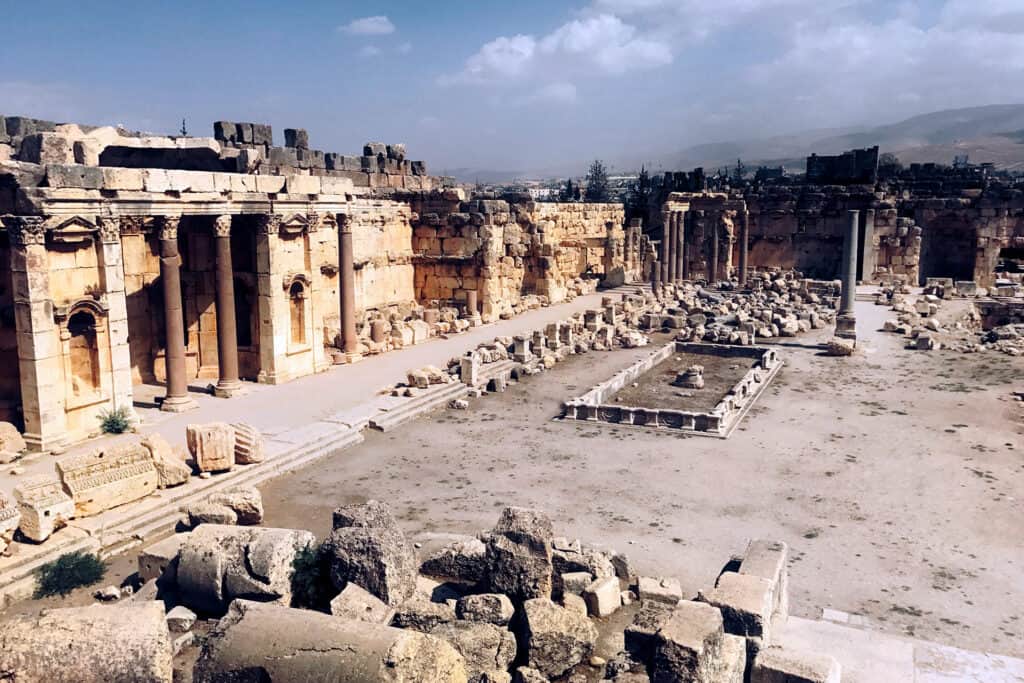 Baalbek, Lebanon – Photo by Fred Nassar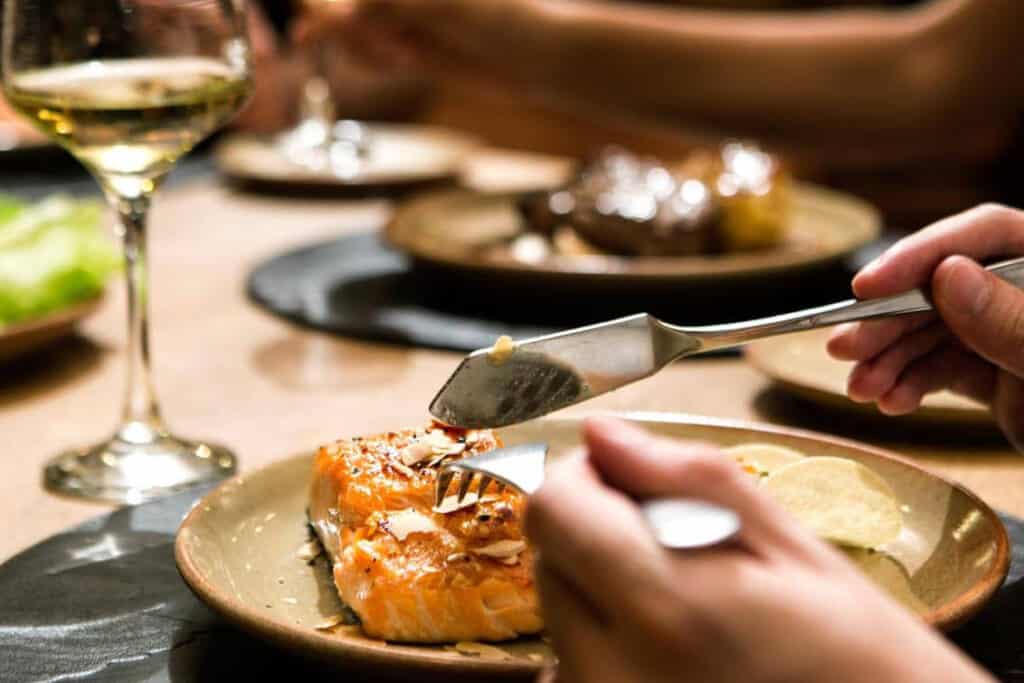 Château Ksara winery, Beqaa Valley
Day 4: Deir Al Qamar – Beiteddin
Explore the Chouf Mountains with your private guide and private driver. Stopover in Deir Al Kamar (Moussa Castle), a village of beautiful white houses with red-tiled roofs. Then visit the Palace of Beiteddine, with its decorated ceilings and colorful marble mosaics. Afterward, enjoy lunch at a local restaurant.
Accommodation: Hotel Albergo (5*)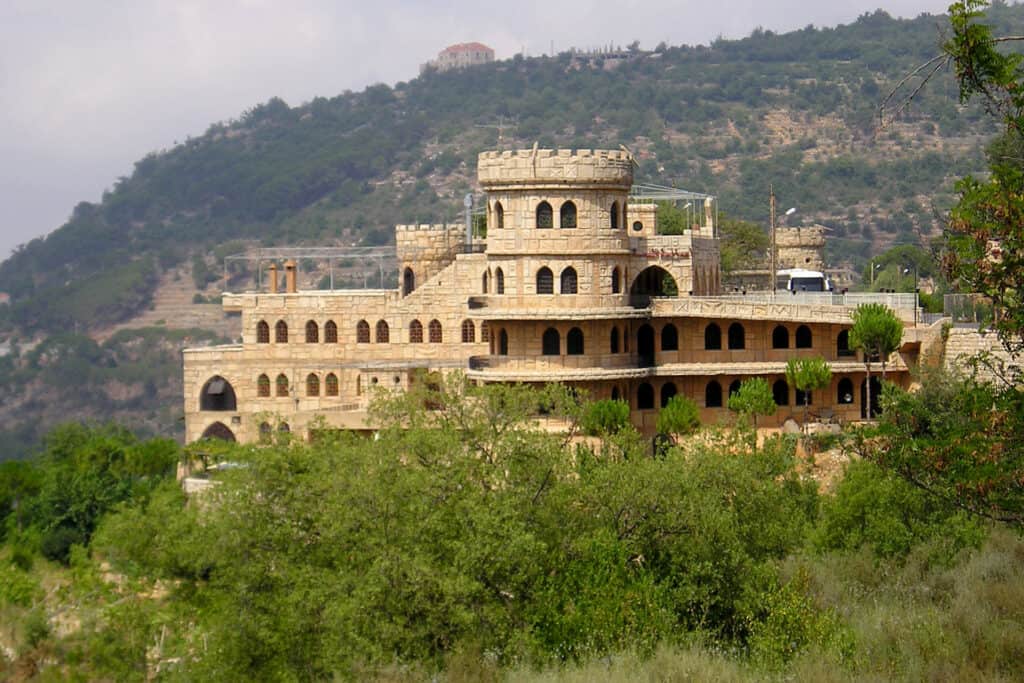 Moussa Castle, Deir Al Kamar, Lebanon – Photo by Heretiq
Day 5: Cedars – Besharreh – Kozhaya
With your private guide and private driver, you will head to Cedars to visit the forest. Then continue to Besharreh and the Gibran Museum, followed by a photoshoot at the Kozhaya Monastery. Enjoy a traditional lunch at Arz Restaurant.
Accommodation: Hotel Albergo (5*)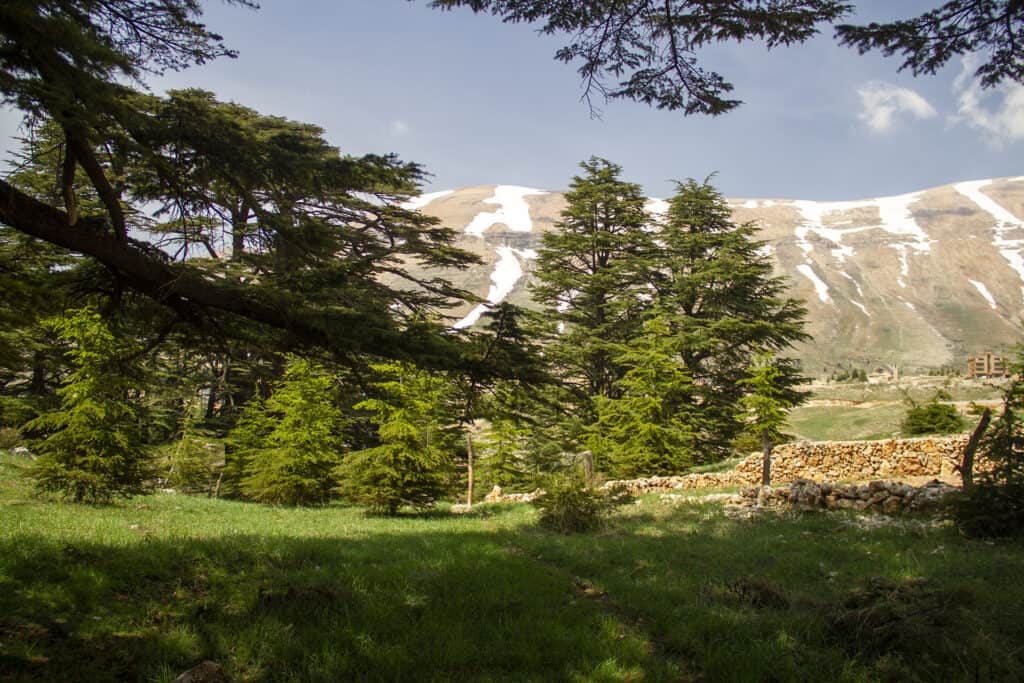 Cedars of God, Lebanon
Day 6: Sidon – Tyre­ – Maghdoush
Discover Sidon, the largest city in southern Lebanon, with your private guide and private driver. This tour includes the Crusaders Castle, the souks, the Caravanserai, and the Sidon Soap Museum.
Afterward, visit the Magdhdouché Church and the holy cave where the Virgin Mary would wait for Jesus when he preached near Saida. Then drive to the Al Madina site where it is believed Jesus performed his first miracle of turning water into wine. Finally, you will visit the Monuments of Tyre, considered one of the most important monuments in Lebanon, and placed by UNESCO on World Heritage Sites. Enjoy local Lebanese lunch at a local Lebanese restaurant.
Accommodation: Hotel Albergo (5*)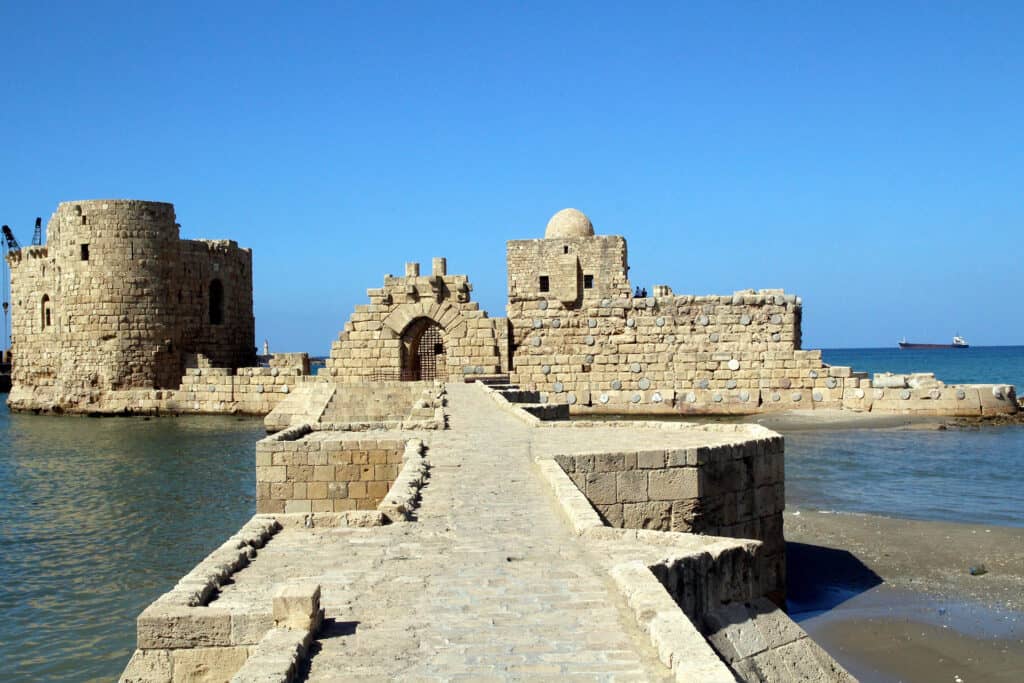 Sidon, Lebanon – Image by Mesut Toker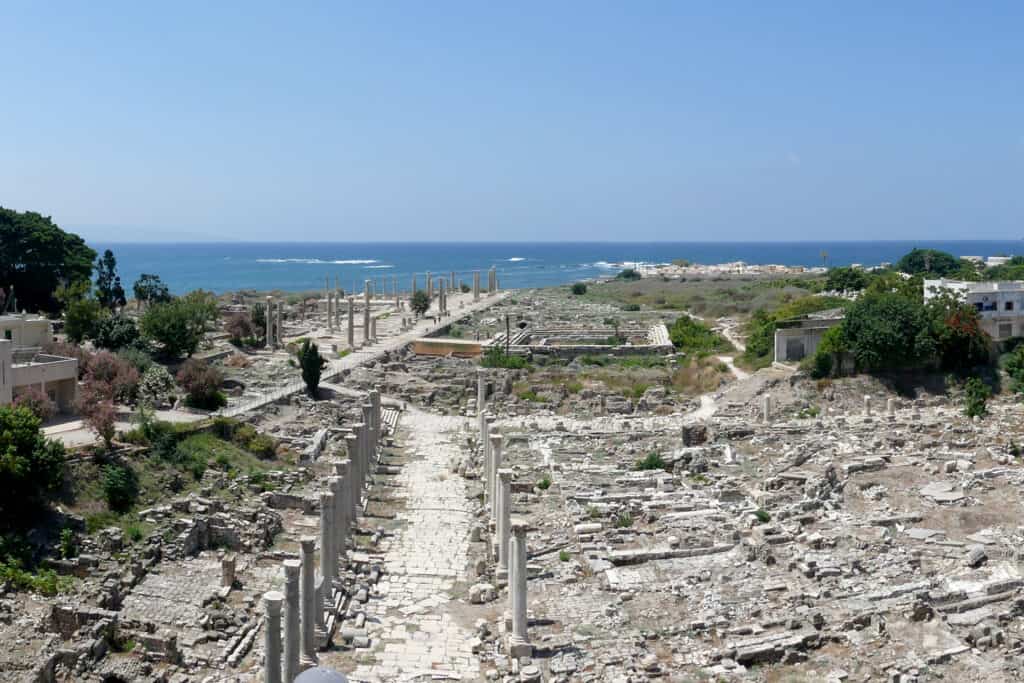 Al Mina archaeological site, Tyre, Lebanon – Image by Roman Deckert
Day 7: Beirut
Transfer in private vehicle between your hotel and Beirut airport is provided.
Hotels
Hotel Albergo (5*)
The ochre facade of this residence, filled with character, reflects the Lebanese capital's liveliness and warmth and stands proudly in the traditional district of Achrafieh.
In the cozy bar on the ground floor, sample delicious cocktails while browsing through a collection of rare books and studying the city's old photos that line the walls.
The bedrooms offer a bold blend of East and West and feature a range of treasures discovered worldwide.
On the rooftop, you will find the jewel of the hotel: a swimming pool, bordered by a hanging garden, with the scent of fig and orange trees.
This is a magnificent base from which to discover a city brimming over with life.