Limited vacation time but still dreaming of visiting Egypt? While 7 days won't be enough to see it all, you can actually do quite a bit with one week in Egypt. With this suggested one week in Egypt itinerary, we will take you from bustling Cairo all the way down to the Abu Simbel temple in the south. Highlights include famous temples and monuments along the way as well as a Nile cruise.
Ready to explore Egypt in one week? Here's what we suggest for your Egypt tour.
Cairo: 2 Nights
Cairo is the capital of Egypt and likely where you will fly into. This city is crowded and busy, but don't let that overwhelm you because it is also home to some must-sees in Egypt. We recommend spending two nights in Cairo so you can see the following:
The Museum
The Egyptian Museum holds some of the best treasures of ancient Egypt and is absolutely a must-visit. Right now, the museum is located in Cairo however a new, bigger, and more modern museum is under construction in Giza, overlooking the Great Pyramids. When you go will determine which museum you go to. You can read more about the upcoming Grand Museum of Egypt, which is expected to open in 2020, here.
Must-sees in the museum include the collection from King Tutankhamun's tomb including his gold mask and the hall of mummies where you can learn more about the mummification process and see several Egyptian mummies up close.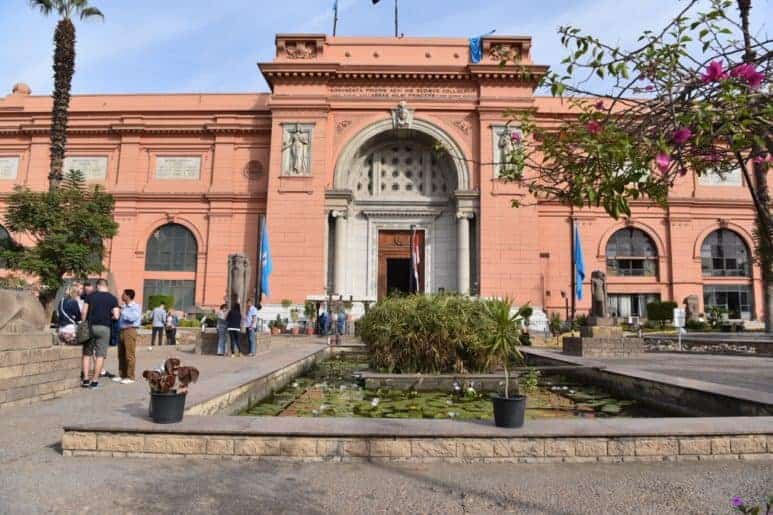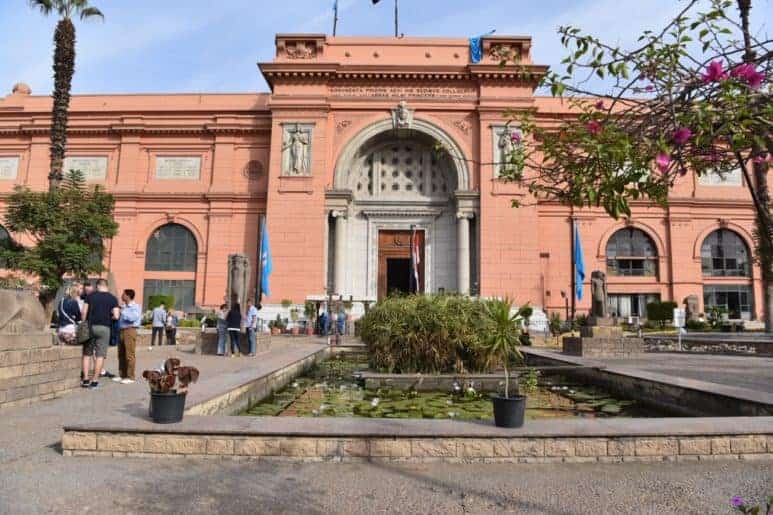 You can visit the museum at any time during your stay in Cairo, however, it is recommended that you do visit the museum prior to visiting the Great Pyramids of Giza. The museum will provide a good information base for everything to come in your Egypt trip. It is also suggested that you visit the museum with a private Egyptologist guide as there are hundreds and thousands of artefacts and it's easy to miss the most important and impressive ones.
The Great Pyramids of Giza and the Sphinx
The Great Pyramids of Giza are an iconic symbol for Egypt and no visit to this country is complete without seeing them for yourself.
Time, weather, and pillaging have taken a toll on these structures, yet the Great Pyramids of Giza still awe and inspire. They are incredible to see both from a distance where you can view them all at once, and up close where you can really appreciate the sheer size of the rocks used to build them.
It is possible to actually go inside one of the pyramids, though it is hot and tight so it's not a good idea if you are claustrophobic. That being said, if stepping inside one of the pyramids is on your bucket list, tell your guide and they will happily arrange a ticket for you. Please note that you are not allowed to climb up the pyramids.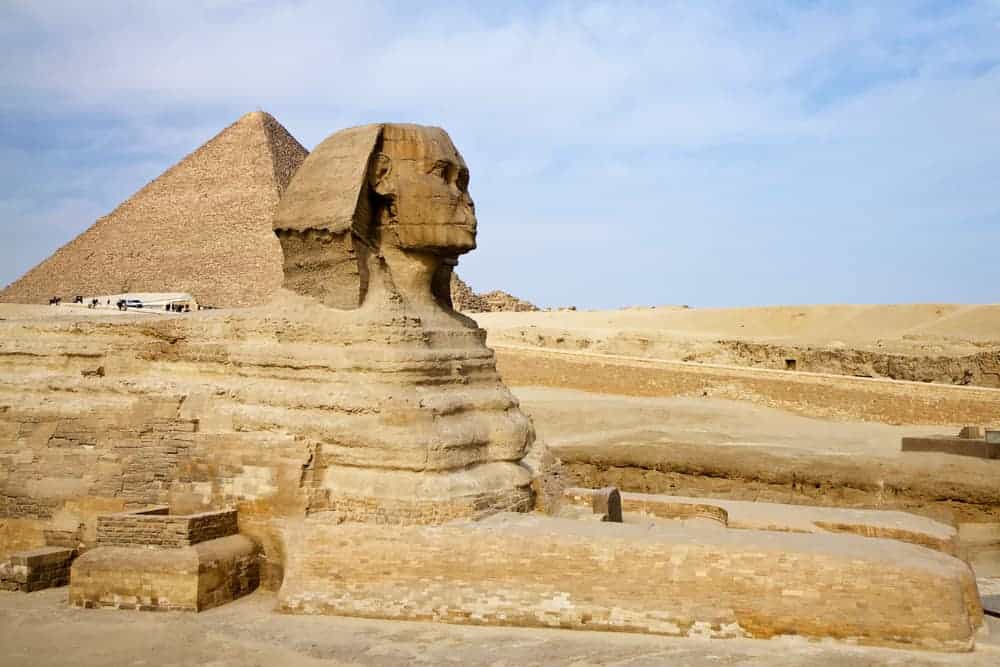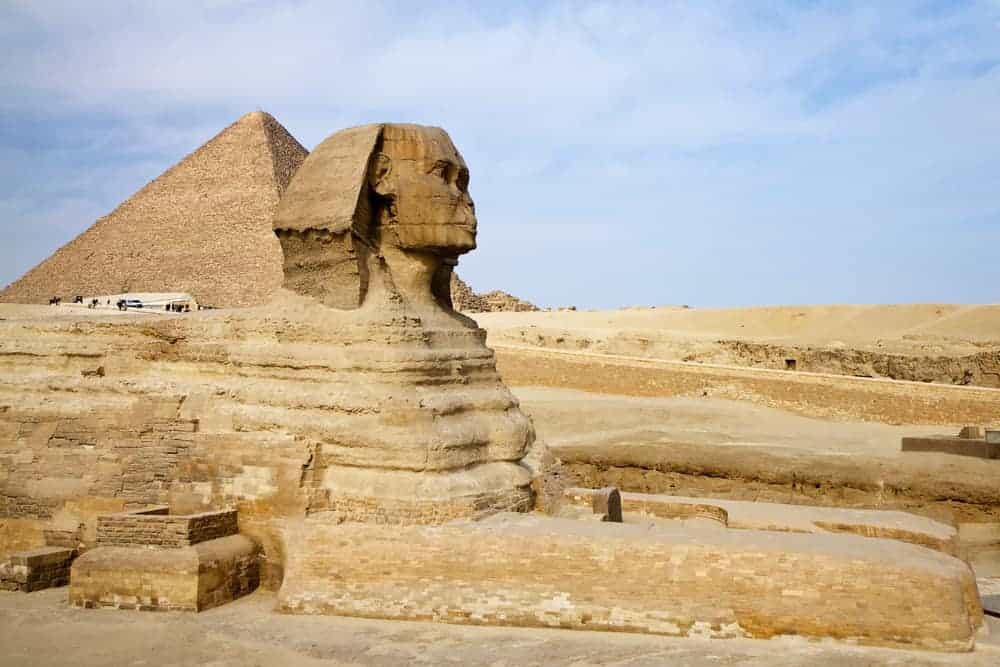 Also, located near the pyramids, is another world-famous structure: that of the Sphinx. You may be interested to know that the Sphinx was actually carved from 1 solid piece of limestone.
Khan El Khalili Bazaars
Khan El Khalili is Cario's bazaar district and is a great place to go for souvenirs, for a meal, or just to see the famous markets. While the vendors here are mainly geared towards selling to tourists, the vendors themselves are primarily locals which means you are more likely to find authentic, local, and Egyptian made merchandise for sale.
The Khan El Khalili bazaar is a bit of a maze, so take your time wandering around and try to pay attention to where you have been and where you are going. Visiting in the evening, when it's cooler, is a good plan because you can then stop in one of the many restaurants for a meal or take a break at a traditional coffee house. One of the best-known Egyptian coffee houses with most delicious Egyptian food in this area is called Fishawi's and it dates back to 1773. It is possible to get a guided tour of this area if you are worried about getting lost.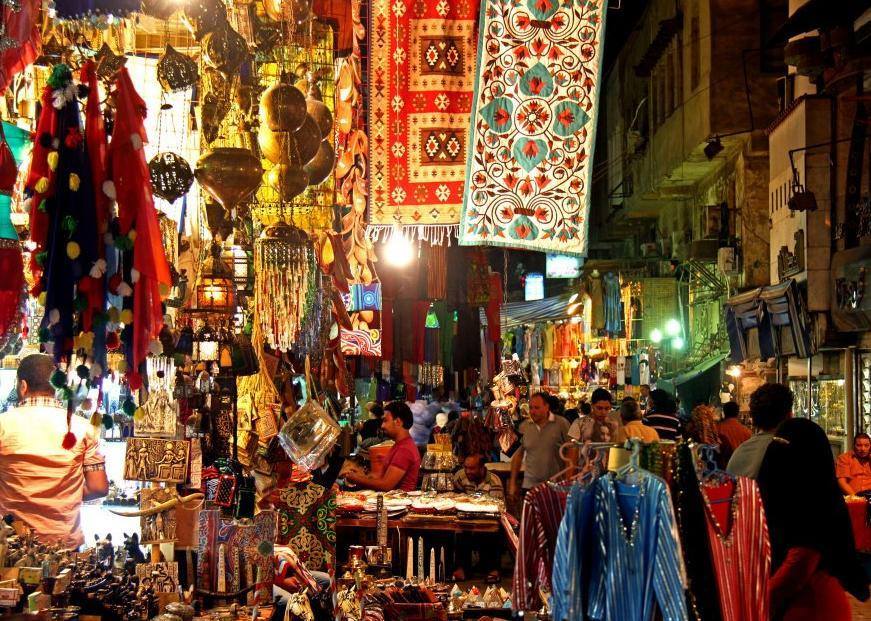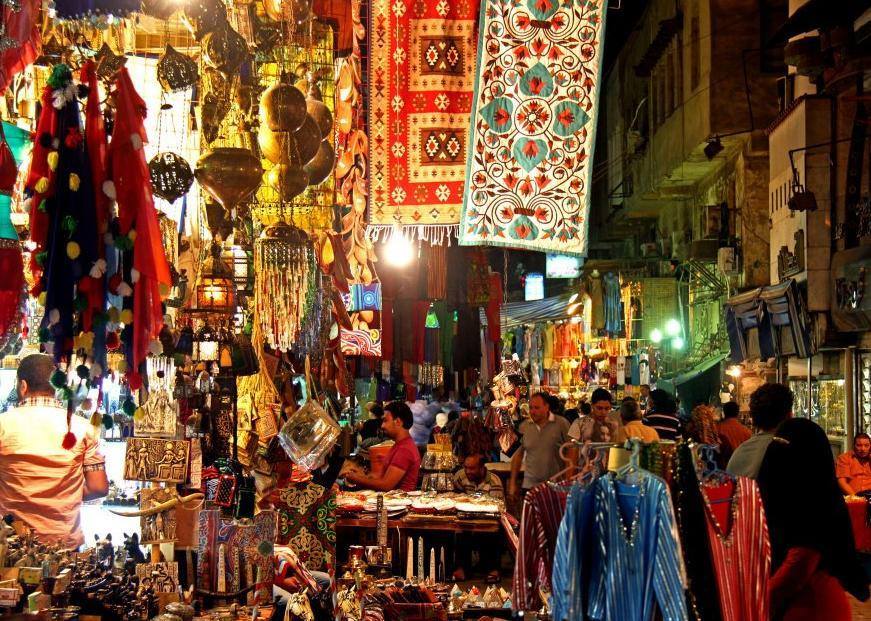 Saqqara
The Great Pyramids of Egypt may be the best-known, but they certainly aren't the only pyramids in the country. If you are interested in seeing more of Egypt's pyramids and hoping to escape the crowds, consider a trip to Saqqara which is just 19 miles (30km) from Cairo.
Saqqara has a number of pyramids though the best-known is the Step Pyramid of Djoser, which is also sometimes just referred to as the Step Tomb. Saqqara served as the royal burial place for Egyptians during the Second Dynasty though was used for burials for the nobles in the First Dynasty.
Aswan-Luxor Via Nile Cruise (3 Nights)
Aswan and Luxor are two of the most popular places in Egypt It is in these cities, as well as between them, where you will find many of Egypt's most impressive temples and ancient sites. Here's what you can expect to see on a 3 night Nile Cruise.
Abu Simbel
Before you board your cruise in Aswan, you'll want to visit Abu Simbel. You can either drive this route (which takes about 3 hours each way) or take a flight.
While Abu Simbel is a fair distance from Aswan, it truly is a must-see when in Egypt. There are two temples here, built by Ramses II. The main temple has 4 massive statues of Rameses II himself, while the smaller temple is dedicated to his queen, Nefertari and the goddess Hathor.
As impressive and inspiring as these temples are, what perhaps makes them even more fascinating is the fact that they had to be disassembled and transported when the Aswan High Dam was built. This procedure remains one of the most incredible engineering feats in the world.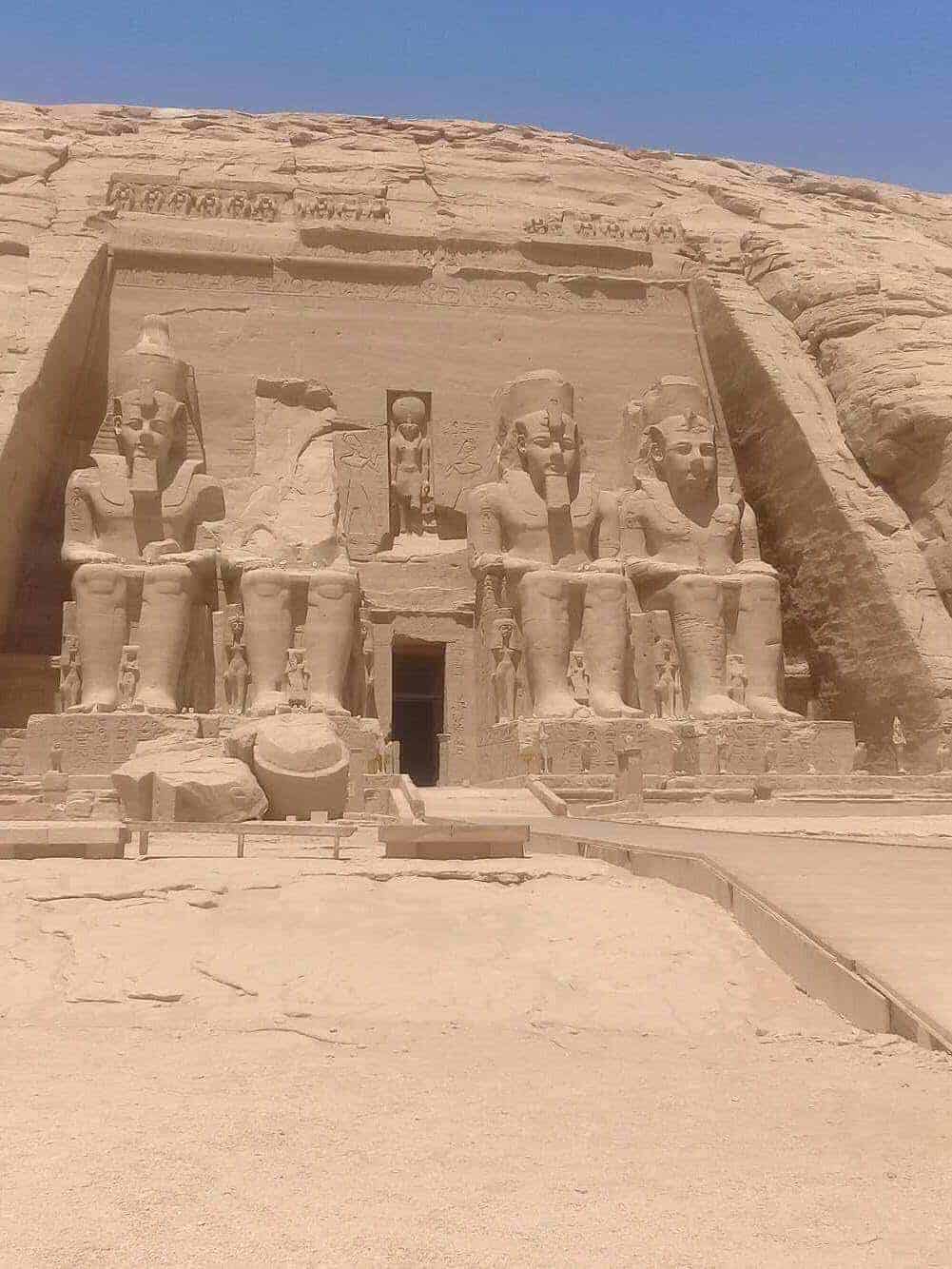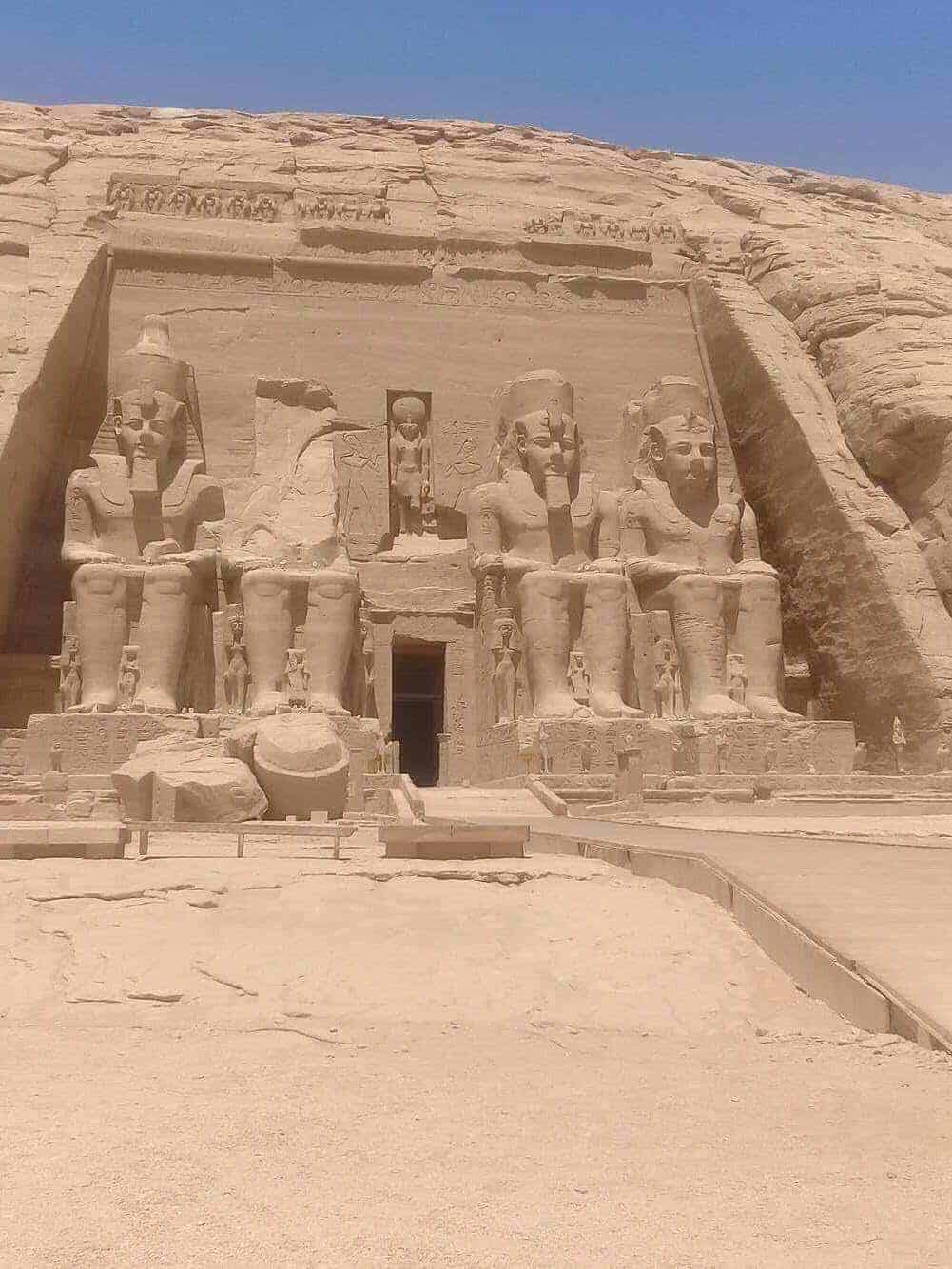 Edfu
Edfu Temple is dedicated to the god Horus and is considered to be one of the best-preserved temples in all of Egypt and is often included in Egypt tour packages. What makes this temple so impressive is the number of carvings and inscriptions that can be found on the walls of the temple. Some of which show medical procedures and others are actually recipes for perfumes.
Kom Ombo
Kom Ombo temple is unique because it is a double-sided temple. Half of the temple is dedicated to the falcon god, Horus while the other half is dedicated to the crocodile god, Sobek. For those of you who aren't familiar with the Egyptian gods, these two deities are, in fact, enemies.
At Kom Ombo you will also find the small but very interesting crocodile museum. Crocodiles were abundant in this area in the past and excavators discovered several crocodile mummies in the area which you can see on display in the museum today.
Note: If you do not wish to take a Nile Cruise, you can travel between Aswan and Luxor by land. That being said, a Nile cruise is one of the best ways to get the real Egypt experience. You can learn more about how to choose a Nile Cruise in this post.
Luxor: 2 Nights
For many, Luxor is the favourite destination in Egypt. It's much quieter than Cairo but has plenty to see and do. It's also where you can take a hot air balloon ride over some of the ancient sites (which can be arranged as part of your Egypt luxury tour. Here's what you can't miss in Luxor.
Karnak Temple
Karnak Temple rivals Abu Simbel for most people in terms of being the most impressive temple. Karnak Temple is absolutely massive and has a rich history as so many Pharaohs contributed to it over a period of 2000 years. In fact, Karnak is better described as a city of temples rather than just a single temple on its own.
Karnak temple has much to explore, but one of the most interesting sections is the Hypostyle hall which features 134 columns and is the largest room of any religious building in the world.
Karnak temple is best explored with a guide during the day, however, they do have a sound and light show at night which you may be interested in seeing as well.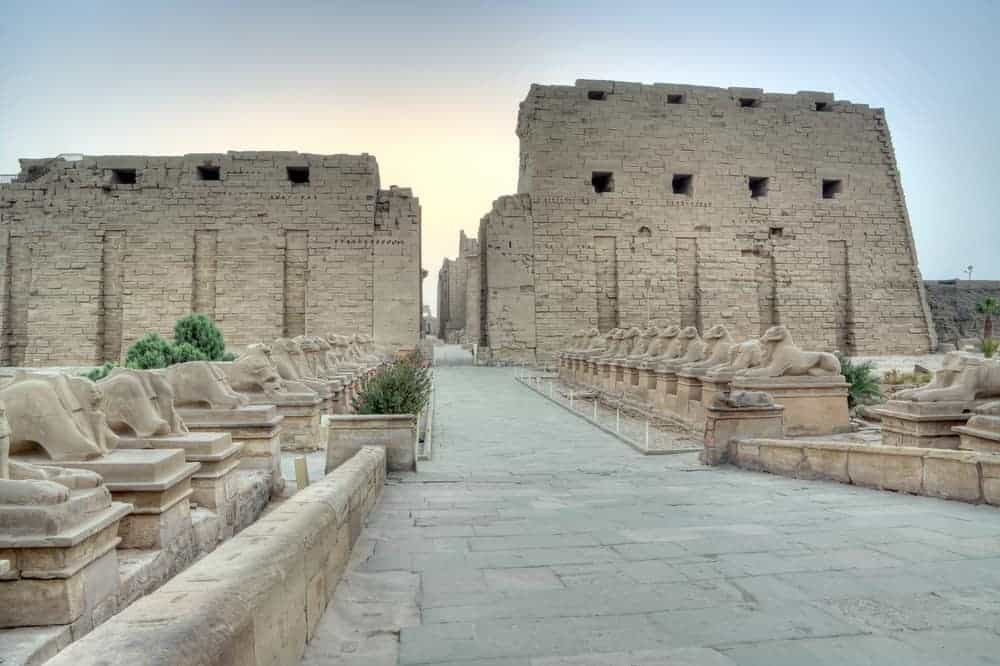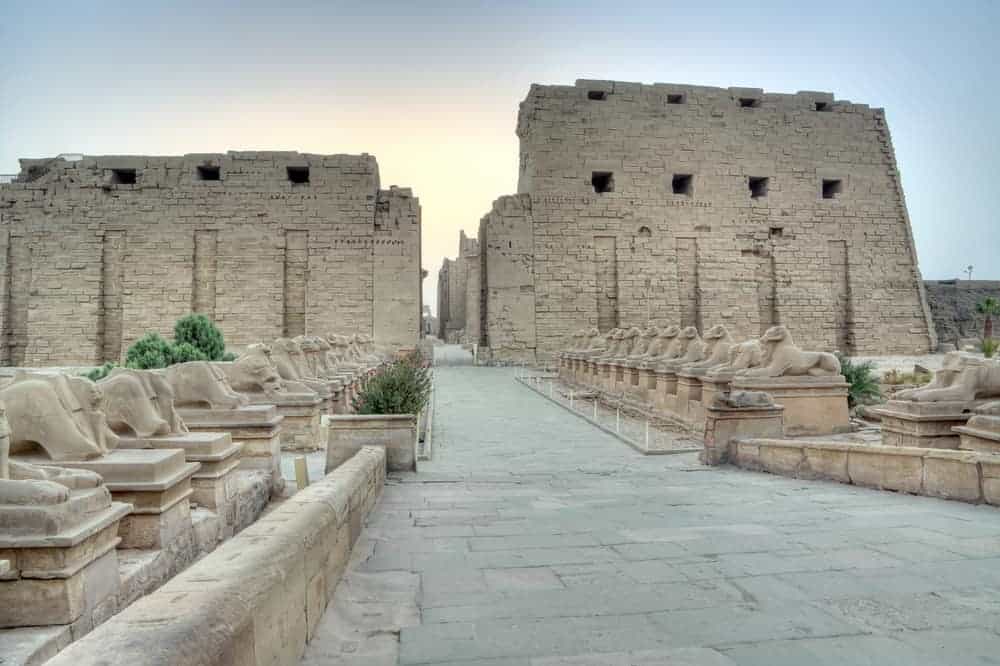 Luxor Temple
Luxor Temple is another impressive temple. While smaller than Karnak Temple, it's still quite impressive and definitely worth a visit. It was dedicated to the cult of Amun Ra and played an important role in ancient Egyptian festivals.
Within this temple, you'll find a granite shrine dedicated to Alexander the Great as well as a towering obelisk. At one point, there were two obelisks in this temple, however, the second obelisk was moved and can be found today in Paris, France.
Valley of the Kings
The Valley of the Kings is where you will find the tombs of many of ancient Egypt's pharaohs. While dozens of tombs have been discovered, archaeologists are still discovering new ones. Many of the tombs are still being studied and excavated, however, there are several tombs that you can go inside and see for yourself.
The tomb of Seti I is thought to be the best preserved in terms of the decorations and colors. You can also step inside the tomb of Tutankhamun, though since he died so young his tomb is not nearly as ornate as the others. Though his mummy can still be seen within his final resting place.
Photos are allowed to be taken within some of the tombs, however, if you do want to take pictures you will need to buy a special photography permit with your ticket. The guide for your Egypt tail made tour will be happy to help you with this.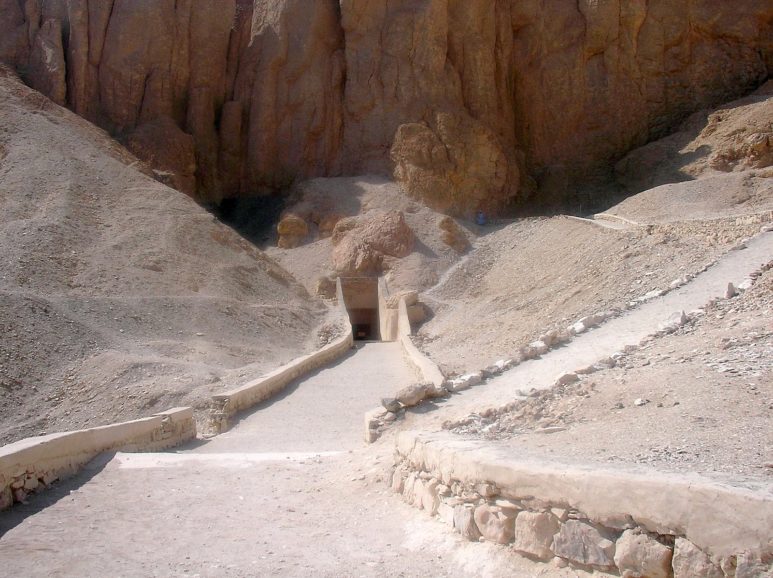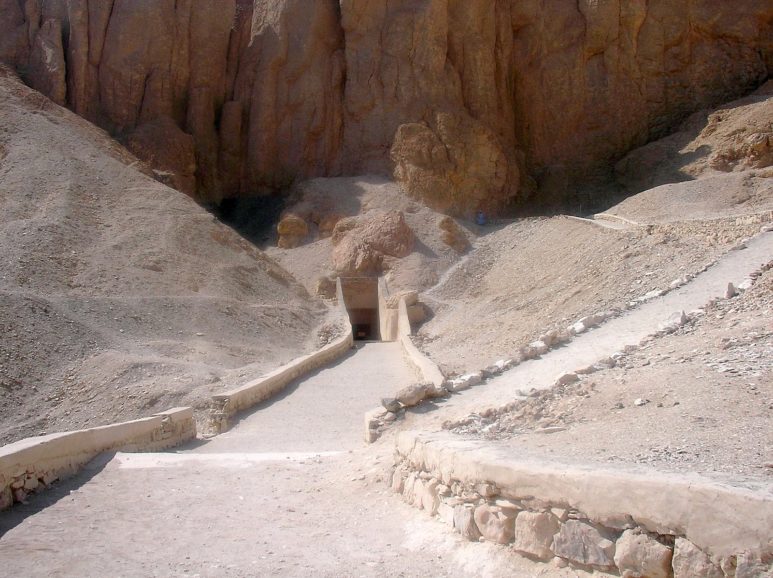 Valley of the Queens
The Valley of the Kings tends to get most of the attention when it comes to royal tombs. However, the Valley of the Queens is pretty impressive as well, and often less crowded. The valley contains the tombs of more than 75 queens and princesses, however, like with the Valley of the Kings, new tombs are being uncovered on a regular basis.
There are currently four tombs in the Valley of the Queens that are open for viewing. These are the tombs of Nefertari (the most popular), Titi, Amunherkhepshef, and Khaemwaset.
Queen Hatshepsut's Temple
Queen Hatshepsut is one of the most famous Egyptian queens and also most fascinating figures of ancient Egypt. She was the second female pharaoh of Egypt and, undoubtedly, one of the most powerful women in Egyptian history. Though perhaps not very popular as many of her statues and cartouches were destroyed and erased after her death.
Queen Hatshepsut's temple is considered to be one of the top monuments in Egypt. The temple was meant to tell the story of her life and was designed by her steward and suspected lover who was buried not too far away on the hill.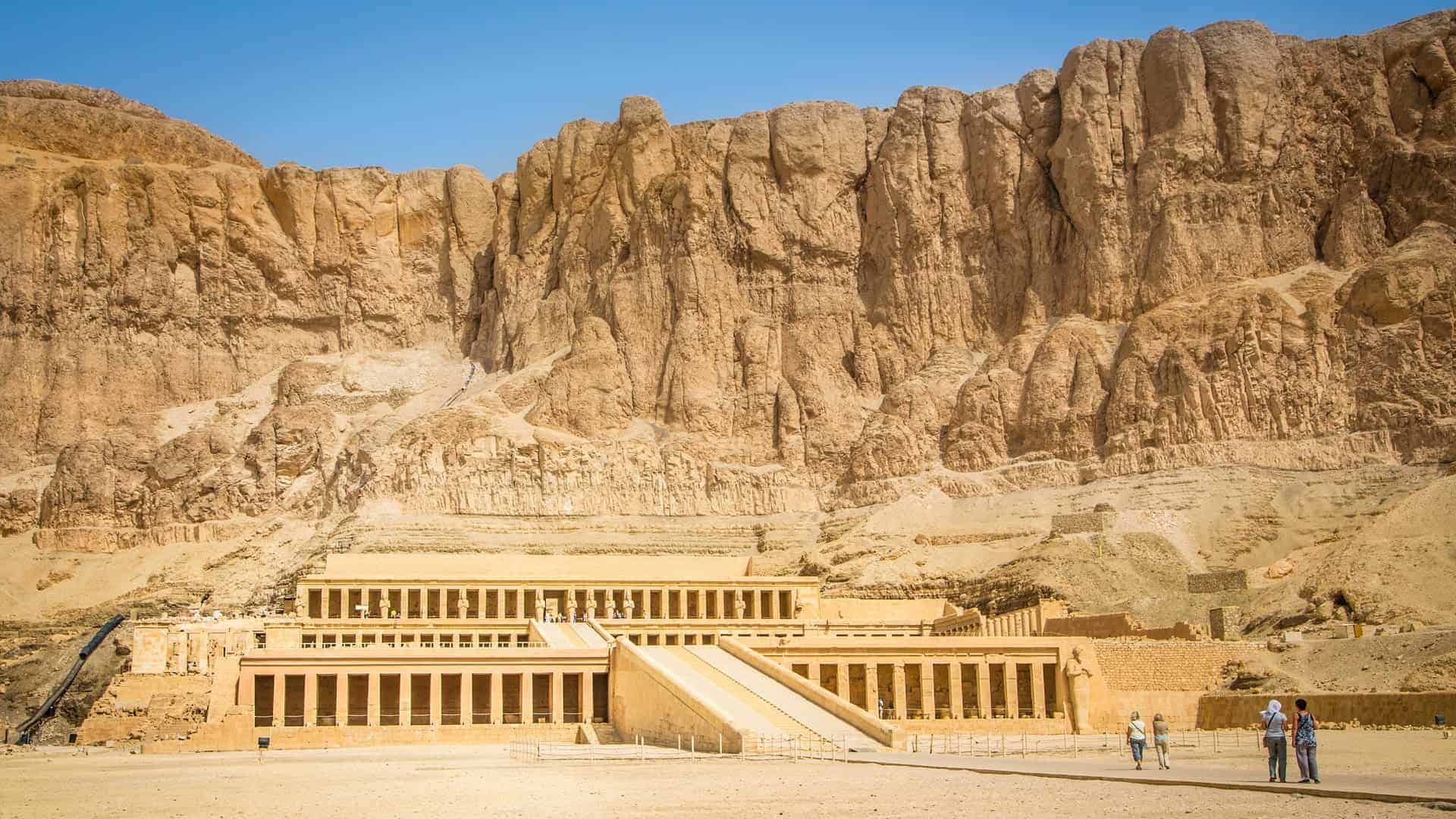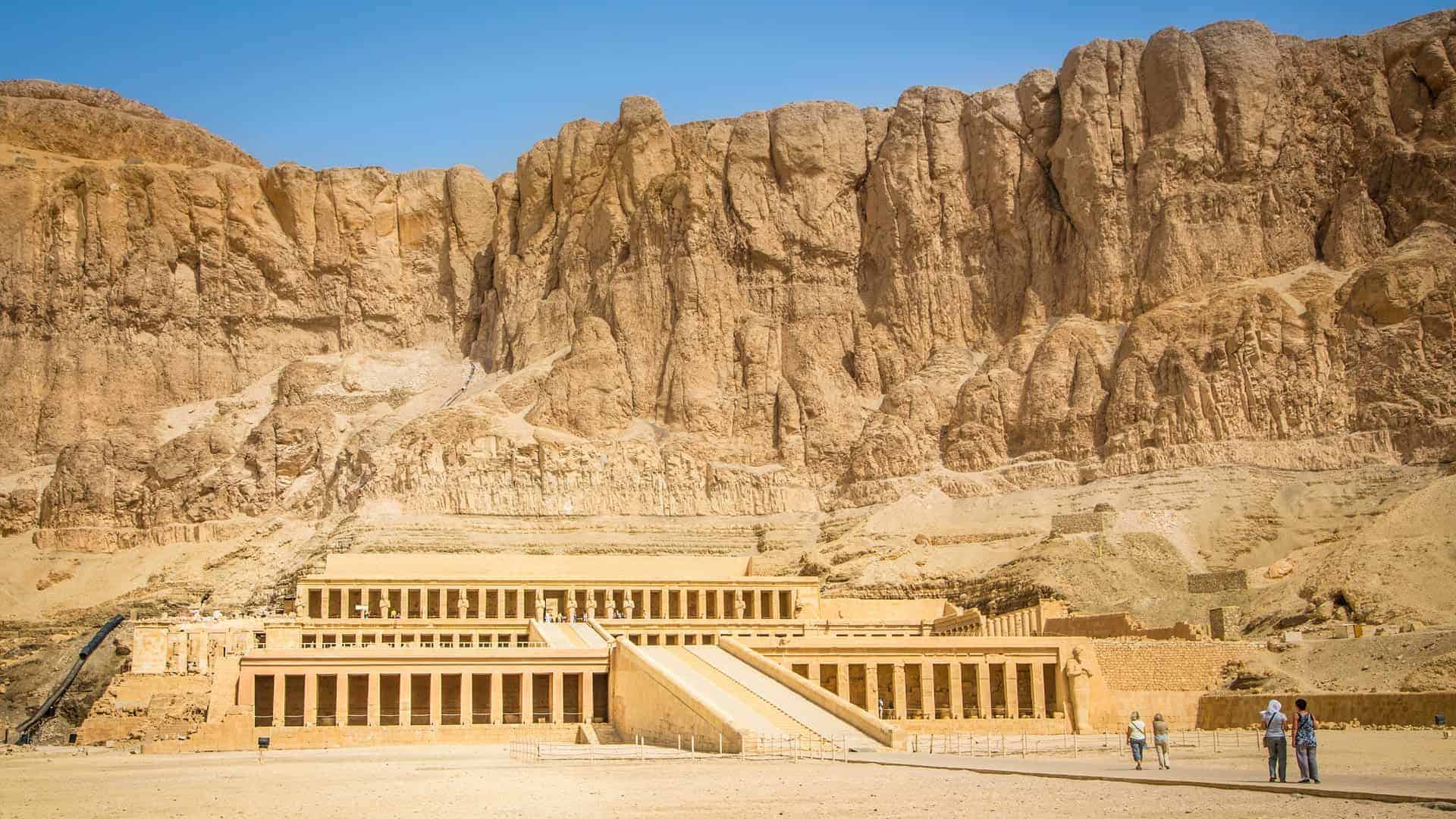 Habu Temple
Habu Temple is yet another impressive temple found near Luxor. It is the temple of Rameses III and was built in this specific place because legend says that it is here where the god Amun first appeared.
The building served as a temple, but there was also a nearby palace thought to be used by Ramses III. It also remained an important structure through history, it was used as a place of refuge during wars and during the Greek and Roman pyramids, it was transformed into a Coptic church.
Note: If you have an early morning flight from Cairo back home, you may want to consider flying into Cairo the night before and spending your final night in a hotel there rather than in Luxor.
Final Word
One week in Egypt will be a fast trip, but it is absolutely worth it. With 7 days Egypt tour you can visit the most popular main attractions, relax a little with some scenic Nile Cruising, and dive into the local culture. Just be warned, you'll likely leave wanting to come back.
To help make the most of your time consult one of our Egypt travel experts. At Osiris Tours, we pride ourselves as being one of the best Egypt tour companies on the market. Let us help you plan your dream Egypt vacation.