The Best Unique Travel Experiences in Egypt
It's no secret that Egypt is home to some of the most fascinating archaeological sites and treasures in the world. From Abu Simbel Temple in the south to the Great Pyramids of Giza. The Valley of the Kings with its hidden tombs that were once filled with treasures, some of which can be found today in the Egyptian Museum. Egypt has no shortage of things to see and do.
However, what if you've already been? Or, what if you are looking for something different to see? Or maybe you just want a new way of experiencing one of these classic sites? If you are a traveller looking for something new and different, then this article is for you. Here are our top picks for the best unique travel experiences in Egypt for adventure seekers, history buffs, and those wanting a better understanding of the local Egyptian culture.
The Best Unique Travel Experiences in Egypt for Adventure Seekers
Do you love adventure? Maybe you fancy yourself to be a little bit of an Indiana Jones? Egypt is a great destination to embrace your adventurous spirit and try something new. If you are looking to add a little extra excitement to your Egypt tour, then take a look at these unique travel experiences perfect for adventure seekers.
See the Inside of the Great Pyramid
The Great Pyramids of Egypt are an absolute must-see when visiting Egypt, however, while most people stay outside and view them from a distance it is actually possible to see the inside of the Great Pyramid as well. Traditionally, the pyramids held mummies and treasures. Sadly, for those who dream of seeing the tombs in all of their glory, the pyramids are now are empty with their contents either stolen or residing in museums in Egypt and around the world. However, despite now being empty, it's still a surreal experience to climb through the narrow passageways. Word of warning though; this activity is not for those who are claustrophobic.


To enter the inside one of the Great Pyramids you will need a special ticket that needs to be arranged ahead of time. Fees depend on which Pyramid you enter and only a certain number of tickets are released each day. If seeing the inside is something you really want to do, then it can easily be arranged by the team providing your Egypt custom private tour.
Soar Over Luxor in a Hot Air Balloon
Hot air balloon rides are becoming popular all around the world, however, one of the most exciting and picturesque places to do one is in Luxor. It's an early start to the day as you depart in time to watch sunrise from the balloon, but as the sky changes from inky blues and purples to pastel shades, you'll be grateful for that early alarm.
A hot air balloon ride in Luxor will take you over the Nile River and the grassy farmers' fields beside it. You'll soar over the Valley of the Kings and be able to spot the Colossi of Memnon and the Temple of Hatshepsut. It truly is one of the most unique experiences in Egypt and one of the most interesting hot air balloon rides in the world.
Hot air balloon rides in Luxor are weather dependent and do require advanced booking to make sure you can obtain a space. However, if you are looking for a memorable adventure experience during your luxury Egyptian vacation, it's a definite must-do.
Enjoy a Sunset Camel Ride by the Great Pyramids
As mentioned earlier, the Great Pyramids of Egypt are a must-visit when in Egypt, and there are several ways to do so. If you are looking for something a little adventurous and maybe a little romantic as well, consider a sunset camel ride by the pyramids. The camels will take you further away from the crowds so you can appreciate the view without the noise and chaos.
While the Great Pyramids are beautiful at any time of day, visiting at sunset adds a bit of an extra special factor. The majority of the crowds have left at this point plus the lighting is softer and more flattering. Pair the changing colors of the sky against the desert sand and its picture perfect.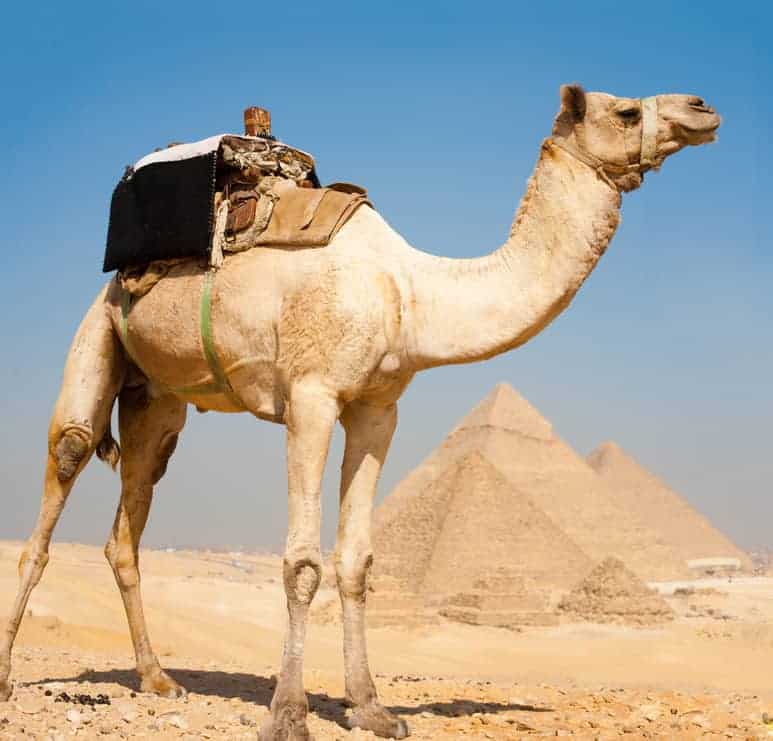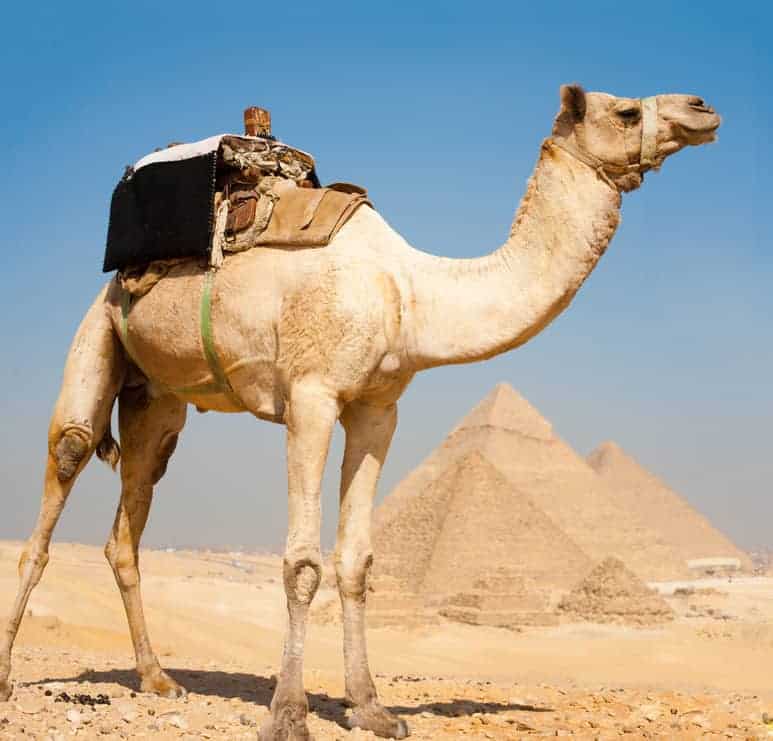 Of course, after a sunset camel ride by the Great Pyramids, you'll have no doubt worked up an appetite. So leave it to your Egypt tour provider to then arrange a delicious dinner at a nearby local restaurant to end the night.
The Best Unique Travel Experiences in Egypt for Those Wanting to Experience the Egyptian Culture
The ability to see and learn about new cultures is one of the best reason to travel, and Egypt definitely has a rich culture. Whether you are interested in the people, the food, or the way of life, these unique travel experiences will only enrich your Egyptian vacation.
Discover Local Life at a Nubian Village
Aswan is a popular stop in Egypt for several reasons and one of those reasons that you may want to add to your list is to learn about and experience the local life at a nearby Nubian village.
The Nubians have been proud citizens of Egypt for thousands of years. Originally known for their horse skills and marksmanship with bows and arrows, this ethnic group was held in high regard as a strong part of ancient Egypt's cavalry force. Additionally, many of ancient Egypt's pharaohs and queens claimed some Nubian heritage.
Today, the Nubian people still live in Egypt and while they call the country home, they have their own traditions, customs, language, and lifestyle. A visit to the Nubian village promises to be a fun part of your luxury Egypt tour. Their homes are brightly coloured and the markets filled with all kinds of good from piles of spices and teas to hand-woven scarves. It's very different from the rest of Egypt and one of the best things to do in Aswan according to many Egypt tour reviews.
Explore Cairo by Night
Escape the heat of the day and explore Egypt's capital city, Cairo, by night in a unique experience that will show you parts of the city that few tourists get to see.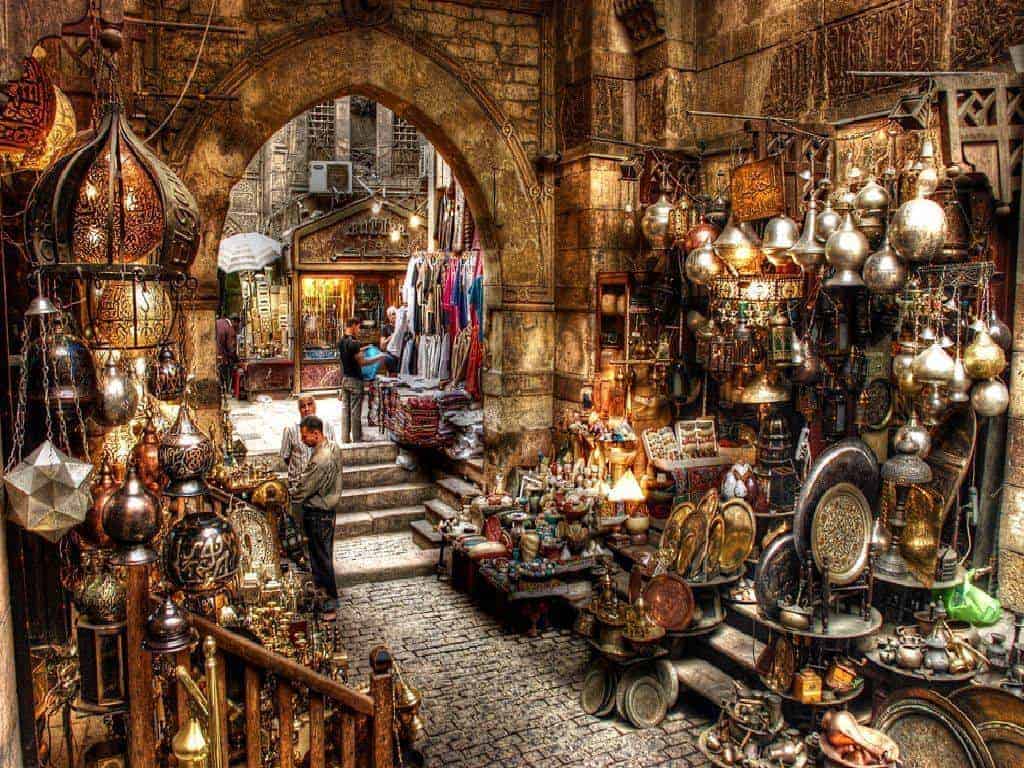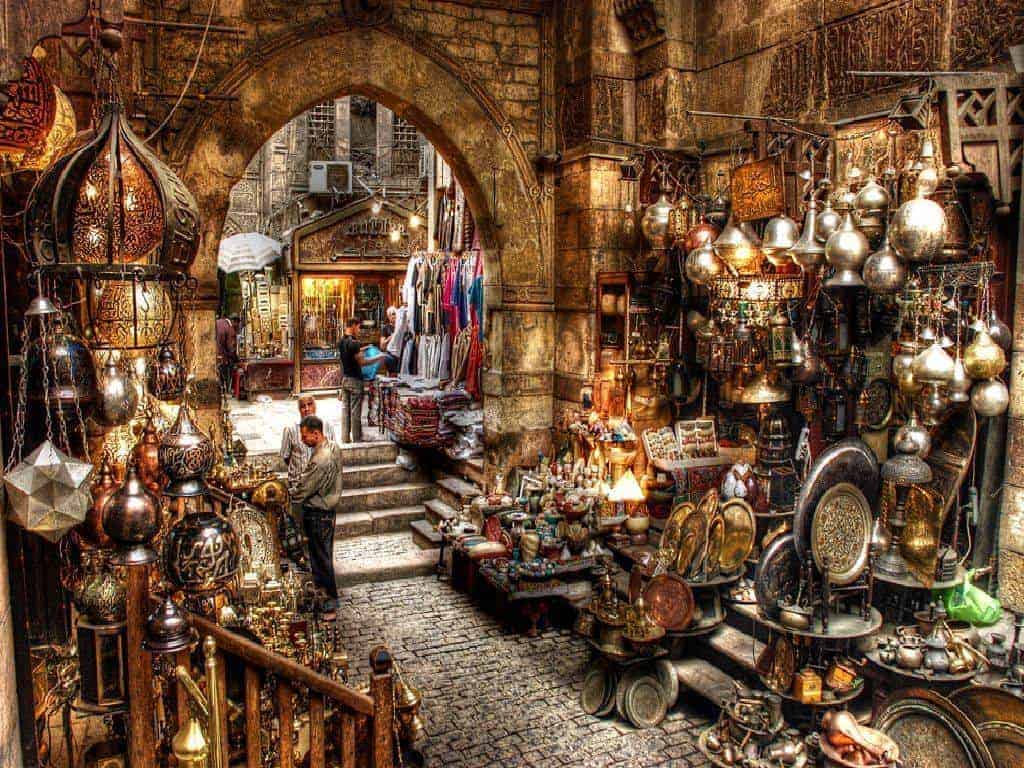 When you plan this special experience with Osiris Tours, you'll start your evening at the elegant and luxurious Naguib Mahfouz Café and Restaurant near Khan El Khalili Bazaars. It's named after Egypt's best-known novelist and is known as one of the top restaurants in the city. The restaurant is one of the best restaurants in Cairo and serves upscale versions of typical Egyptian meals.
After your dinner, a guide will show you some of the highlights nearby including the Beit El Sehimy in Old Cairo. This is an old Ottoman era museum home that was built in the 17th century and is known for its beautiful designs and wooden latticework screens. Beit El Sehimy is usually closed to visitors during the evening hours, but Osiris Tours can arrange a special evening viewing for their guests.
Take a Local Food Tour
Food and travel go hand in hand, so why not explore the Egyptian cuisine and take a local food tour in Cairo? After all, trying to local food really is one of the best ways to learn more about a country and with so much to try, a food tour really is a great idea in Egypt.
The food tour offered by Osiris Tours will last for about 4-5 hours and take you through some of the best local places in the city. From fine dining establishments to cost, family-run restaurants, you'll get to experience a good mix of the Egyptian food scene. Guests will have the chance to try at least six different cuisines local to Cairo while learning about the history and significance of Egyptian food.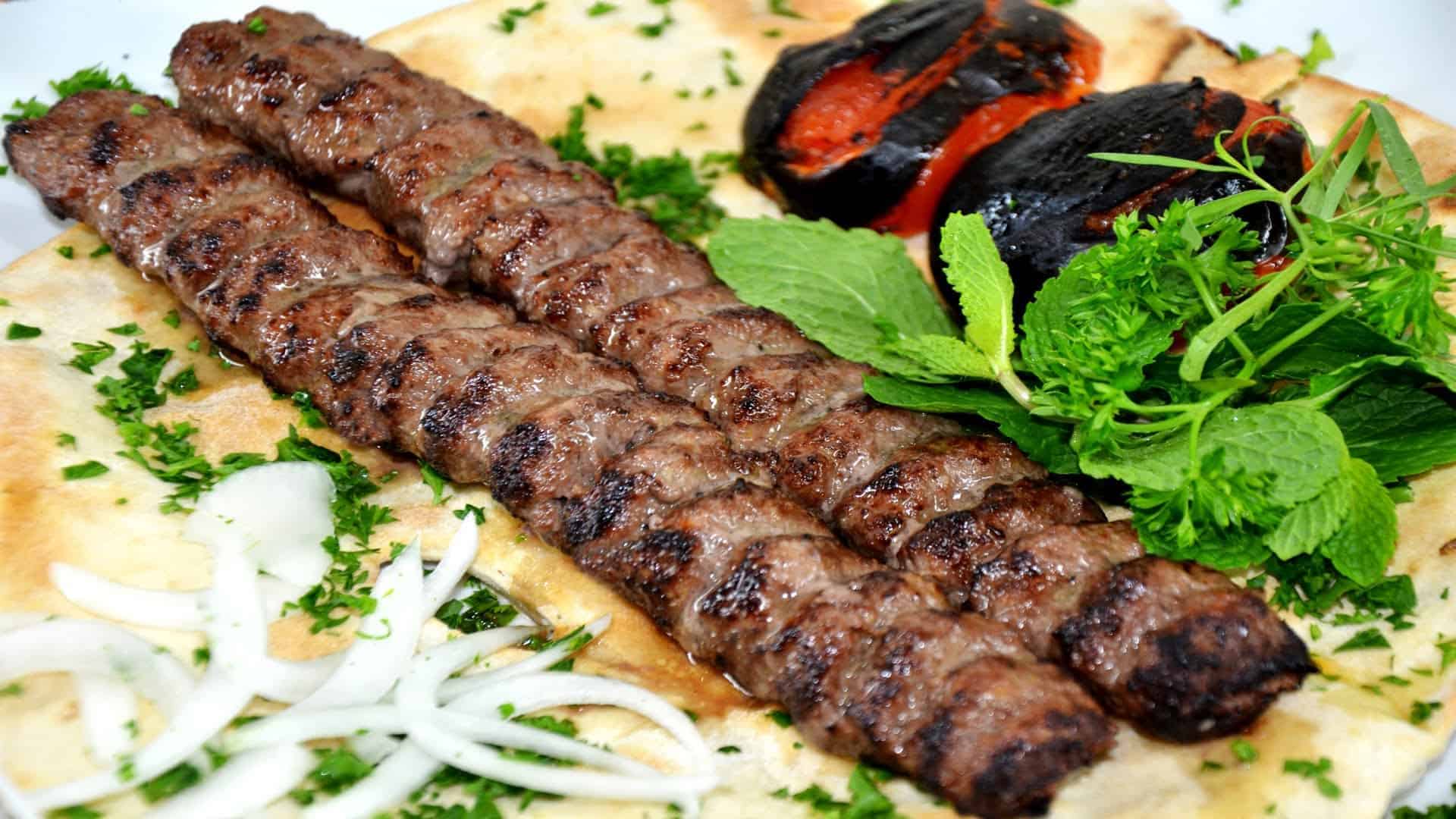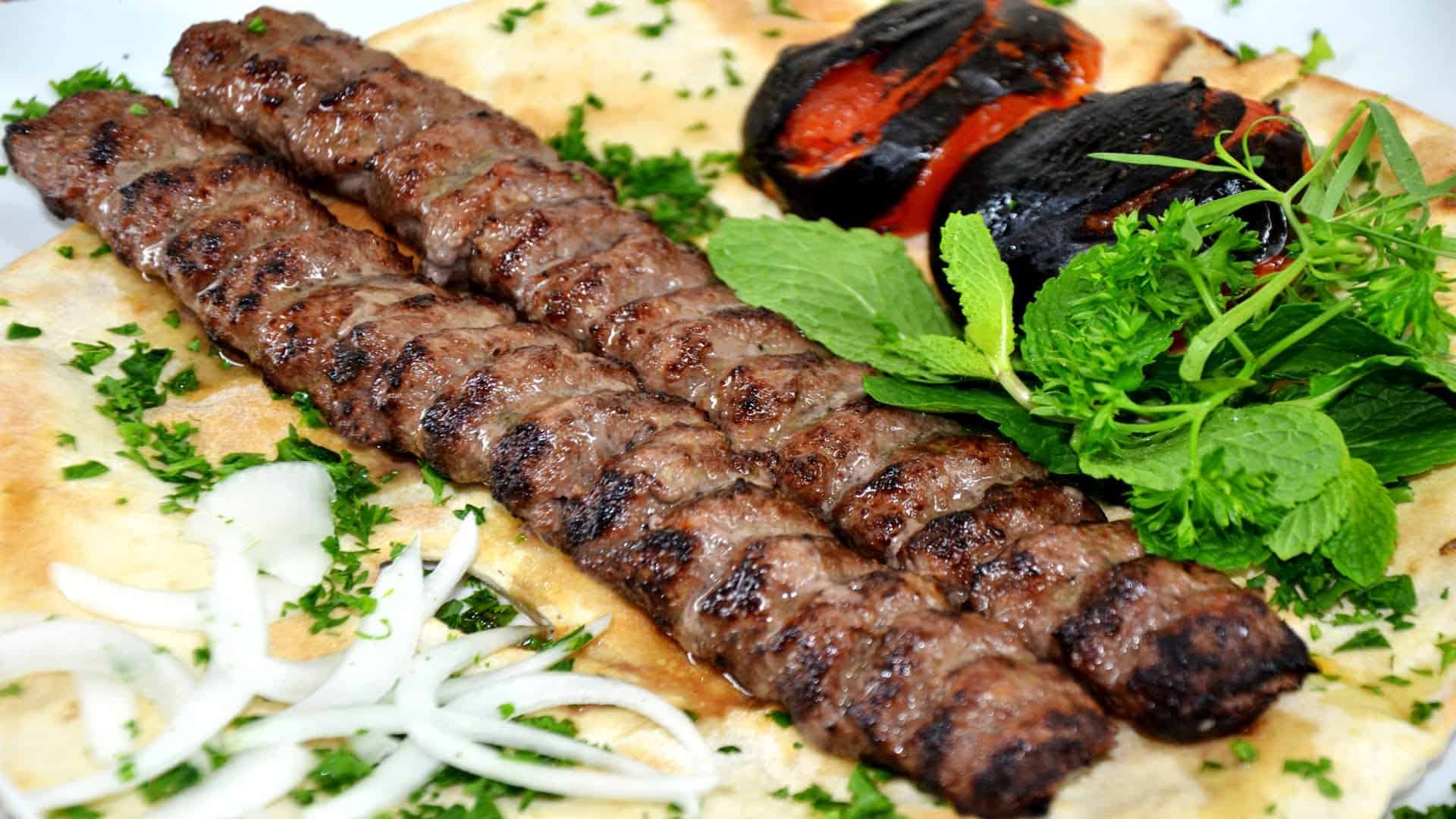 If you are a foodie who loves to explore new countries and cultures with your taste buds, then this unique travel experience should definitely be a part of your Egypt vacation.
The Best Unique Travel Experiences in Egypt for History Buffs
Egypt's fascinating ancient history is the main reason why so many people choose to visit. From the great pyramids to the towering temples and hidden tombs, Egypt is full of historical finds and ancient wonders. If you are looking to see and explore more than the typical sites and attractions, then consider adding these unique travel experiences to your Egypt trip.
Step inside the most Beautiful Tombs of Ancient Egypt: The Tomb of Queen Nefertari
The tomb of famous Egyptian Queen Nefertari in the Valley of the Queens in the West bank of Luxor is known to be one of the most beautiful and best-preserved tombs in all of Egypt. This tomb underwent years of special restoration work to reclaim its former glory. The wall paintings depict the famous queen, who was the wife of Ramesses II, and shows her life and death. One of the key features of this tomb is the writing on the walls describing Pharaoh Ramesses' II affection for his wife proving that Nefertari was more than just a marriage alliance.
The Tomb of King Seti I
The tomb of King Seti I is also known as Tomb KV17. Located in the Valley of the Kings, it's known to be one of the best decorated tombs in Egypt. Unfortunately, due to public damage, this tomb is rarely open and requires a special ticket. The tomb of King Seti I is the longest tomb in the Valley of the Kings (137.19m) and is decorated with beautiful and bright-coloured paintings.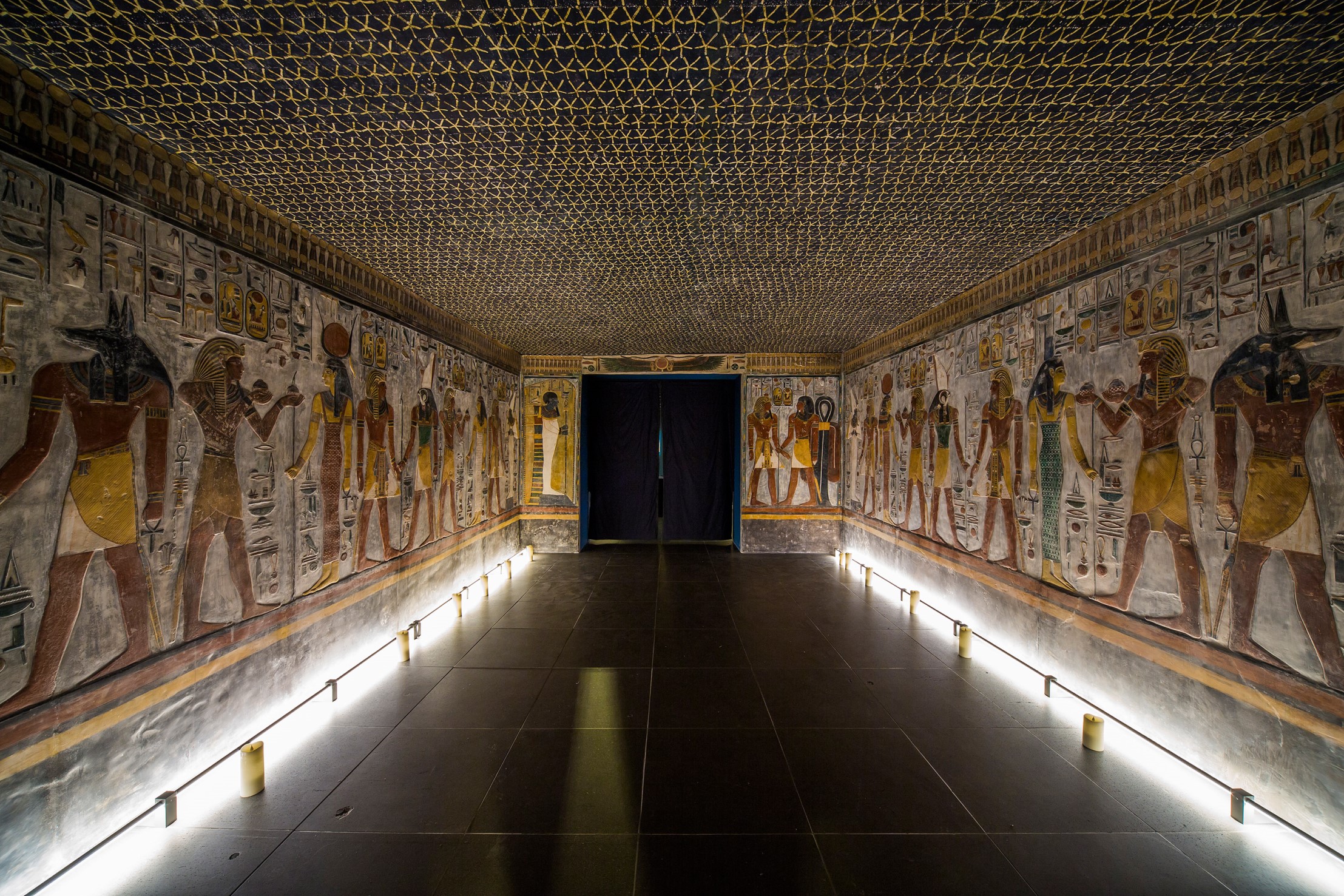 The Tomb of King Ramesses IV
The tomb of King Ramesses IV is simpler than most of the tombs in the Valley of the Kings. The reason being that he was assassinated and so it wasn't nearly complete by the time it was needed to be used. However, while it may not be the most ornate tomb it is unique. Another interesting aspect about the tomb of King Ramesses IV is that his final resting place was used as a home by the explorer Champollion who was the first person to be able to read the Rosetta Stone.
All of these tombs used to be closed to tourists. Today, they can be visited but only on a very limited basis. If you would like to see one of these tombs get in touch with the Osiris Tours team who will help to make it happen.
Visit Dendera and Abydos
If you some unique historical sites close to Luxor, then consider adding Dendera and Abydos into your Egypt itinerary.
Dendera is home to one of Egypt's best preserved temples that is an amazing historical site you probably never heard of, yet few have ever heard of it. It was once a pilgrimage site, believed to be a holy place for those looking to be healed or cured. While there are several aspects to the complex, the main attraction here is the Temple of Hathor who is associated with motherhood, fertility, and healing.
Abydos is an ancient city which holds dozens of temples. Originally, it was thought to have been a burial place but then became an important place for the worship of Osiris, the god of the underworld. There are several temple ruins worth visiting in Abydos, though the most impressive is probably the Temple of Seti I which, above all the others, has best stood the test of time and remains in the best condition.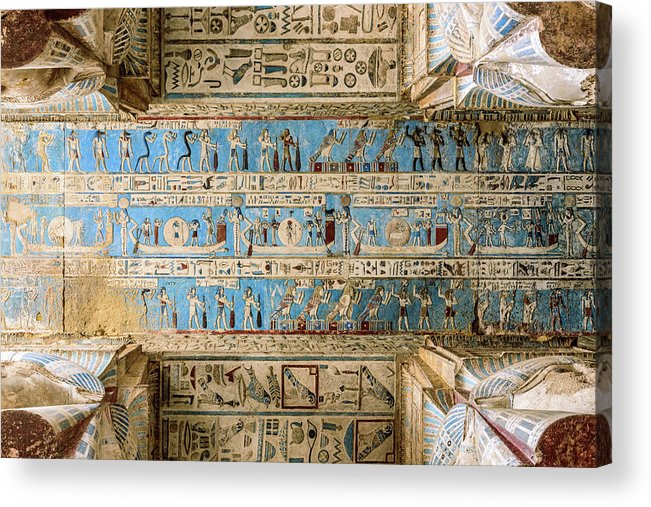 Dendera and Abydos are both impressive and not well known to the majority of Egypt's tourists. You can easily combine a visit to both as a day trip from Luxor.
Which of these incredible unique experiences in Egypt will you be adding to your Egyptian holiday?
Ready to plan your Egypt Vacation? Get in touch with the Osiris Tours team to learn more about our escorted tours in Egypt and how we can create a luxury private Egypt tour for you.