If you are a woman planning a trip to Morocco you have no doubt been wondering what to pack to wear, here is a complete packing guide for Morocco. Morocco is conservative, especially by North American standards. As a primarily Islamic country, women traditionally stay very covered when out in public. So, what does this mean for foreign female tourists? Well, you don't have to follow the local traditional dress but it within your best interest to dress conservatively.
While nobody can force you to dress a certain way on your Morocco custom tour, it is always best to be respectful of the local culture. Women also need to realize that, since the local woman of Morocco do cover up, that as a foreigner that does wear different clothing, they are going to get attention. The amount of attention they get will depend on what they choose to wear. There is nothing stopping you from wearing a mini dress is the souks of Marrakech, however, you will get plenty of catcalls, wolf whistles, and likely some crude comments from the local men. To best avoid this type of reaction, be conservative and respectful with your wardrobe.
With that in mind, here are some packing tips and ideas for women should wear when traveling to Morocco.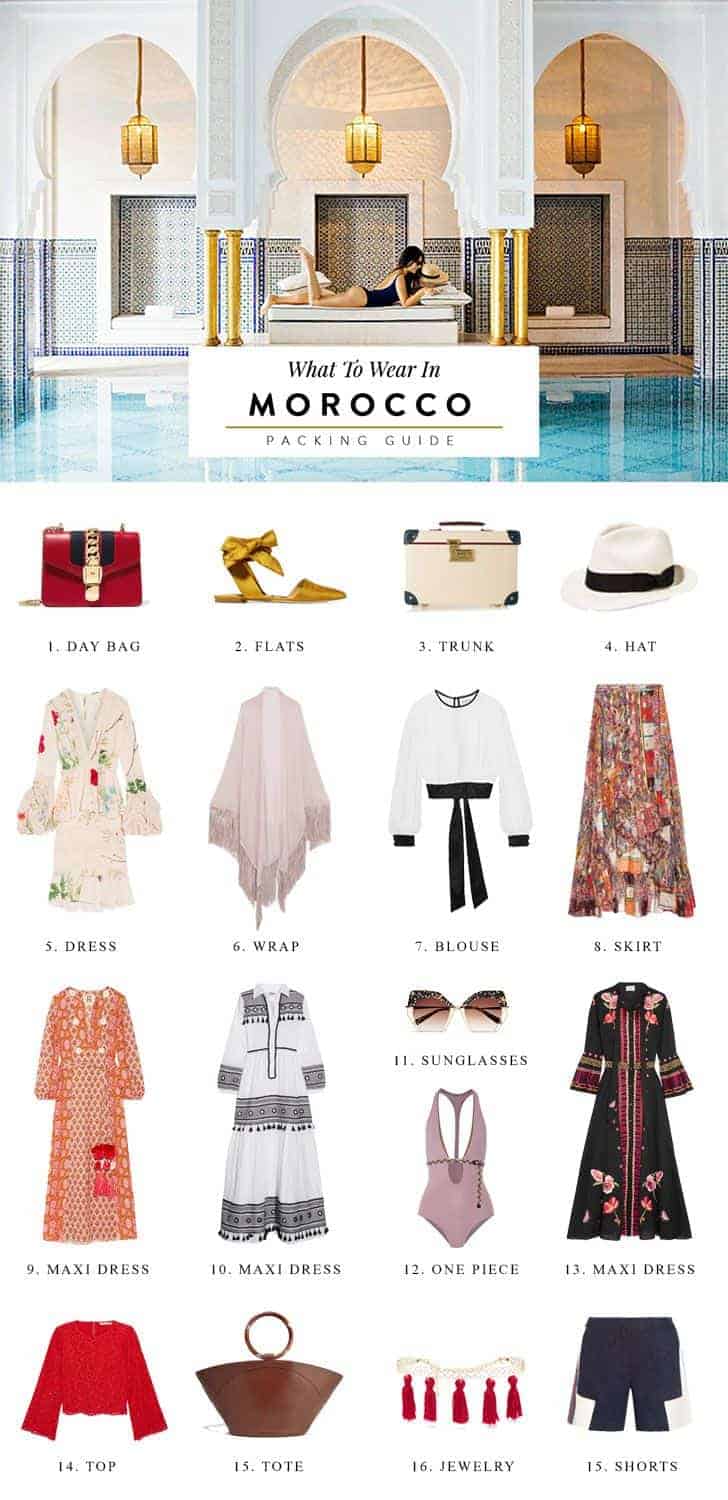 Pack Layers
One of the best tips for Morocco is to pack pieces that are easy to layer. Morocco is seen as a hot, desert country, however, parts of the country can also be quite cool as well. Especially if you are in the mountains. Make sure that you have layers to add (or remove) as needed when you travel across the country.
Consider bringing a couple of scarves, sweaters, and a coat or even a windbreaker type jacket to help protect you against the elements.
Cover Your Chest and Shoulders
While you do not need to cover your entire arms, it is highly recommended that you at least cover your shoulders. Tank tops or strapless shirts and dresses are not considered appropriate in the streets of Morocco. Again, you will experience a lot of harassment if you wear these items.
Your best bet is to opt for looser, airy tops that cover your shoulders or even down to your elbow. Avoid anything sheer or too form fitting. Also keep in mind that the neckline should not be too revealing either; showing cleavage is not considered appropriate.
Cover Your Knees
When it comes to your legs, you will want to make sure you are covered at least down to your knees. Again, looser is better. Tight clothing that reveals your curves and body shape is likely to get you unwanted attention so try to choose looser skirts or wide leg pants.
If you do choose to wear skinny jeans or leggings, then pair them with a longer top that covers your bum. Not only is it more respectful, but you will also feel much more comfortable.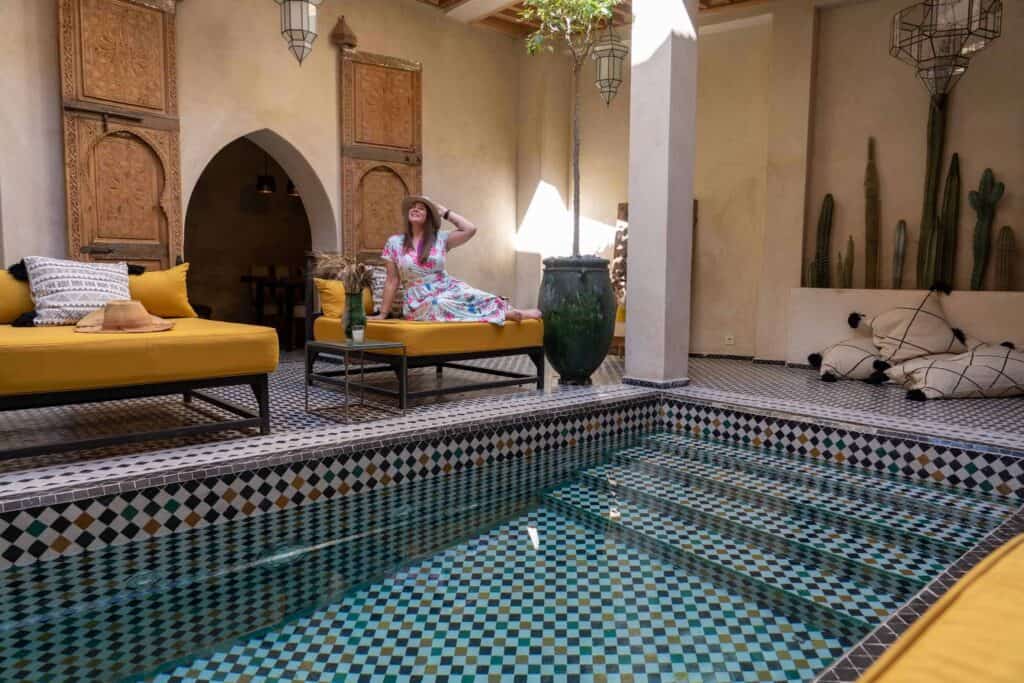 Do You Need to Cover Your Hair?
This is a common question when women travel to Middle Eastern or Islamic countries. The easy answer is no; you do not need to cover your hair. That being said, there are some religious sites that may ask you to do so. Often they will have scarves for you to borrow, but I suggest bringing your own and carrying it in your purse or backpack just in case.
If you have very light or blonde hair, you may find yourself wanting to cover your head to avoid the attention. Blonde hair is not commonly seen in Morocco and gets a lot of attention. Sometimes people will reach out just to touch it without asking which can be very uncomfortable. So keep that in mind.
Should you choose to cover your hair in Morocco, please to it respectfully. The women cover their hair for cultural reasons, not to make a fashion statement. If you want to be respectful and follow the locals, then that's fine. But have a guide or a local woman show you how to do it properly so you don't come across as rude. Unfortunately, some tourists just do it for photos which has led to some cultural appropriation concerns.
What About the Beach Areas?
Morocco's beach towns tend to be a little more low-key than the inland imperial cities. Most people come here for swimming and the ocean, so you will see more revealing clothing in these places as opposed to say Fez, Chefchaouen or Marrakech.
That being said, keep beach wear for the beach. If you are going swimming but have to walk some ways to get to the beach, throw on a dress or at least shorts and a t-shirt over your swimsuit. Don't walk through the streets in a bikini. The same goes for restaurants and in the city centre; dress for the location and activity while keeping the culture in mind.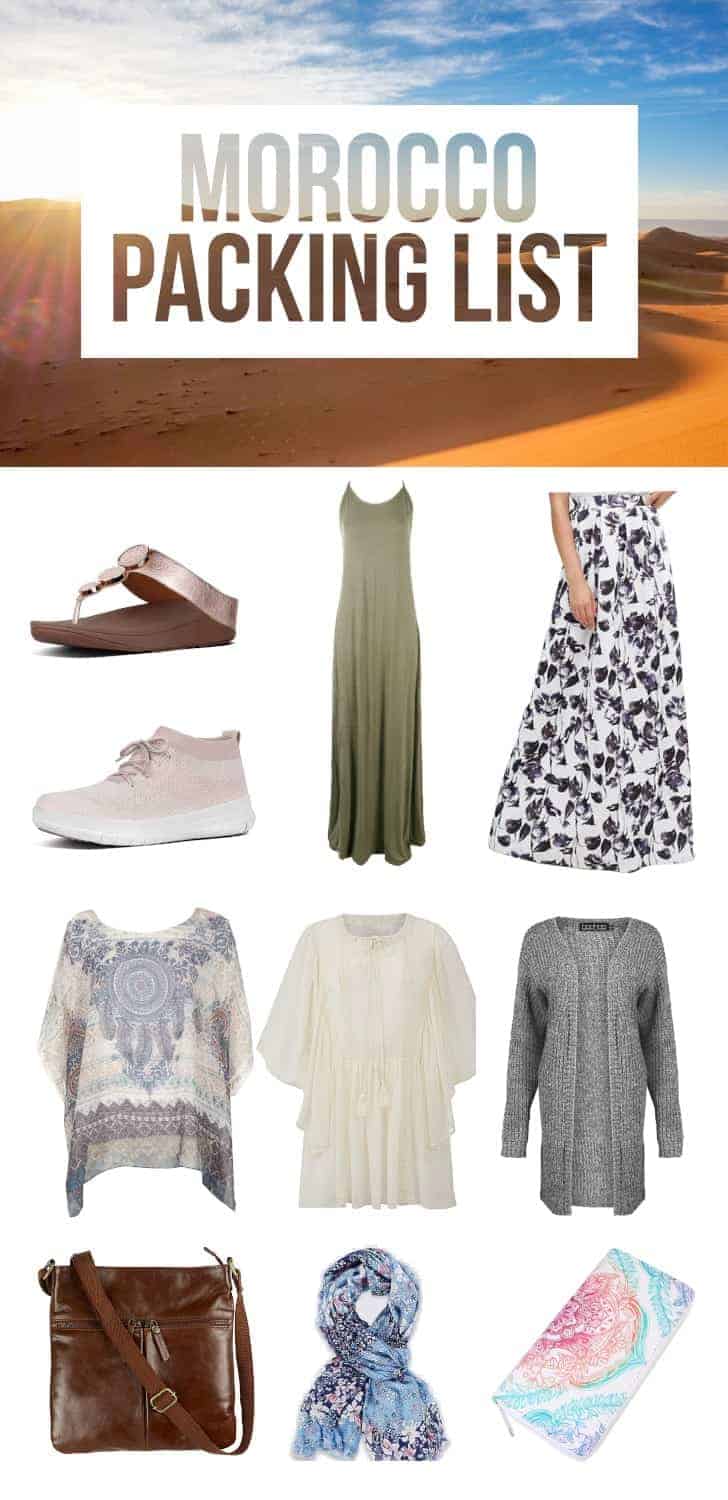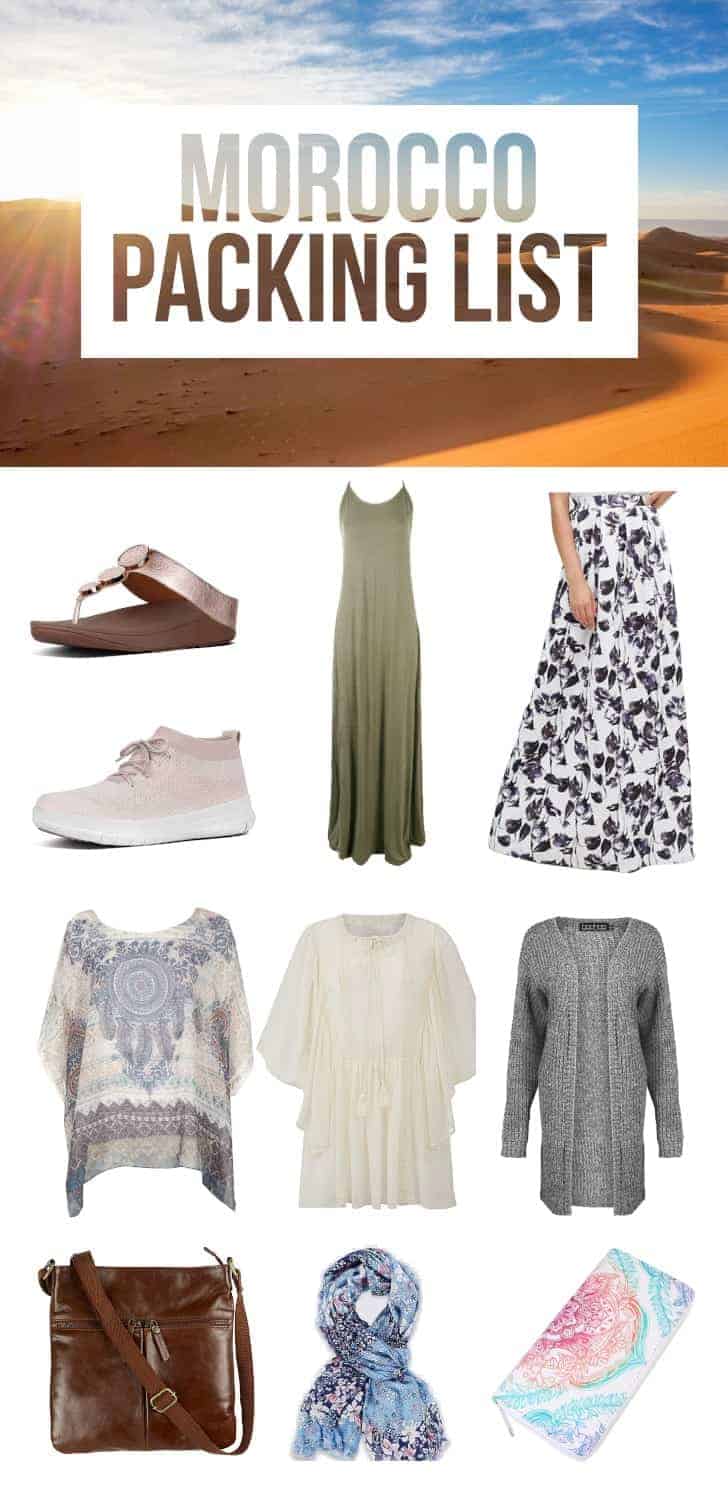 Final Tips
Figuring out what to wear and pack for Morocco as a woman can be stressful. But if you remember to keep your shoulders, knees, and chest covered you are already doing a great job. Loose layers will help keep you cool and comfortable and don't underestimate maxi skirts and dresses either!
As I mentioned earlier, it's also very handy to bring a scarf, or even two, with you. Stash a light eight scarf in your bag in case your Morocco private tour visits a site that requires you to cover your hair. It's always better to have your own scarf than use one that has been used by dozens of other people.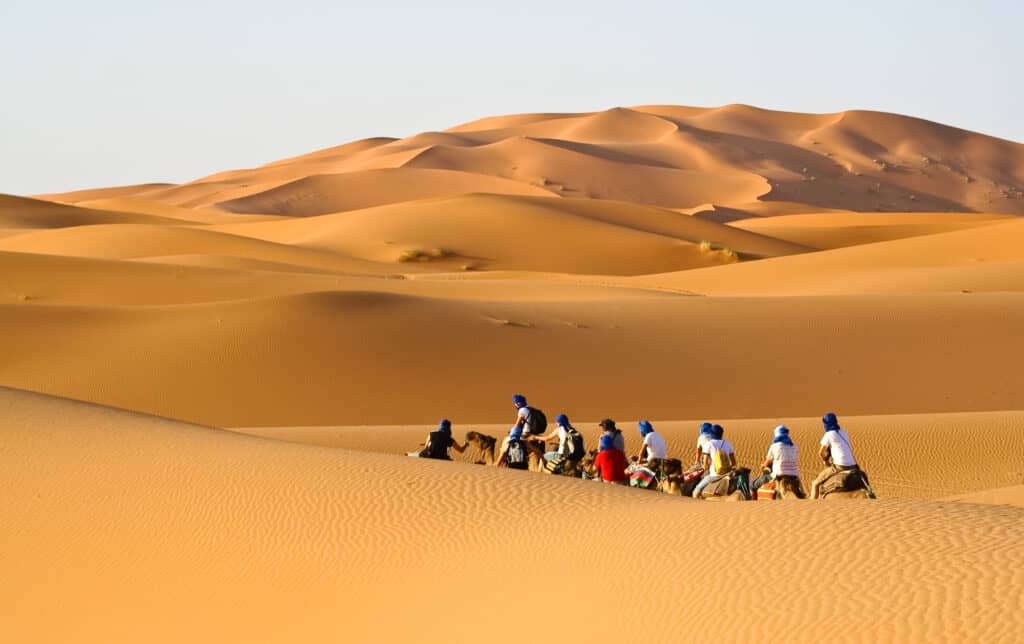 One more thing to keep in mind is footwear. The streets in the cities, especially in places like Fez, can be very uneven and covered in animal droppings. So you will definitely want to opt for flat, closed toe shoes over something with heels. Make sure they are comfortable as well, as you will be doing a lot of walking.
Are you ready to book your Morocco luxury tour? Get in touch with our travel teams here at Osiris Tours and let us help you plan your dream Morocco vacation. Check out our guide for how to spend 10 days on a private tour to Morocco here.