Nestled between the bustling cities of Fes and the political capital Rabat lies the imperial city of Meknes. Once the heart of the Moroccan kingdom during the 17th-century reign of Sultan Moulay Ismail, Meknes offers visitors a window into its grand past filled with lavish palaces, imposing gates, and fine architectural details.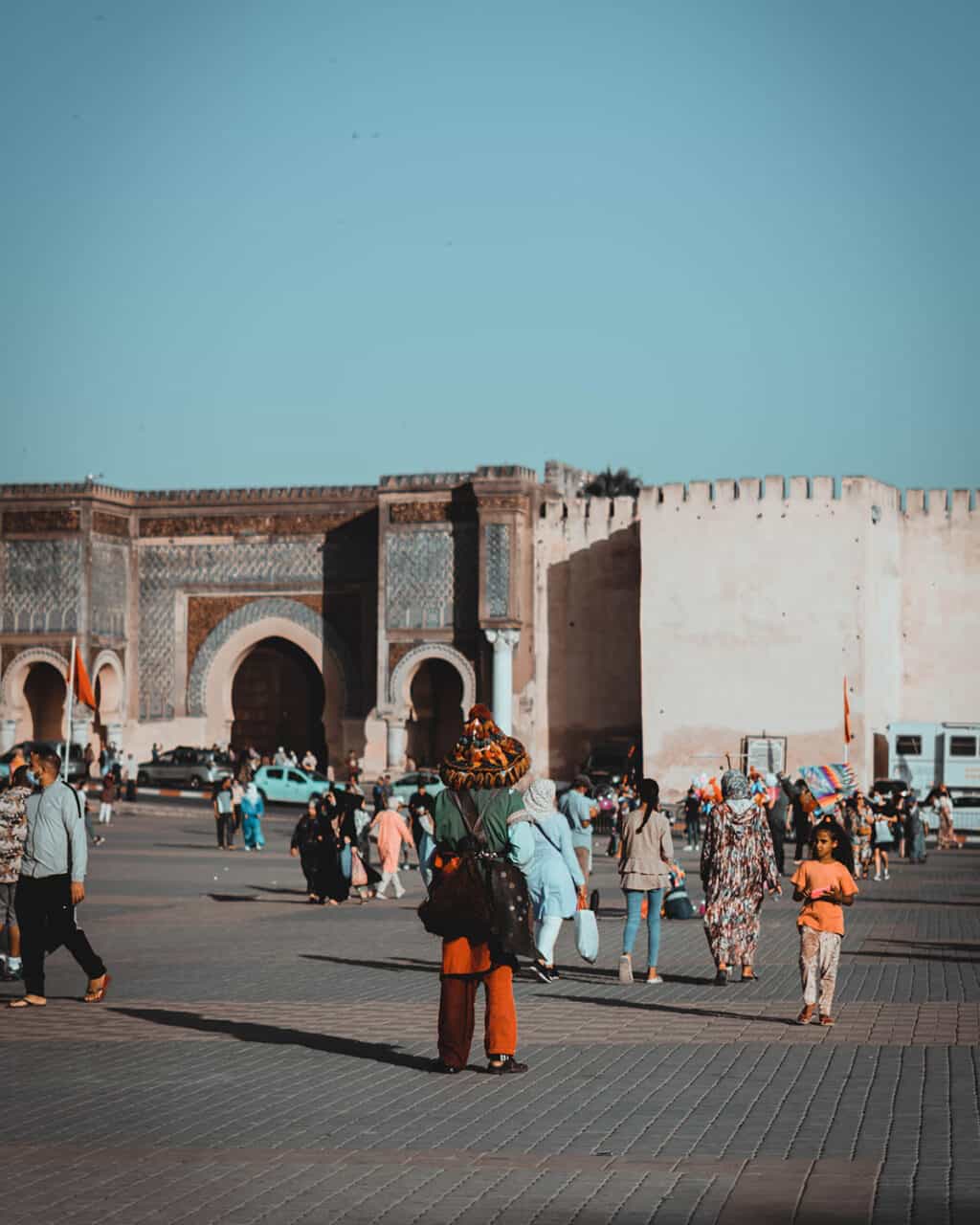 At the center of Meknes lies the sprawling ruins of the Royal Palace, Dar El-Makhzen, and the attached stables that were said to hold 12,000 horses in Ismail's time. The palace complex is surrounded by majestic gates, such as the intricately decorated Bab Mansour, the grandest of them all. Passing through here leads you to El-Hedim Square, home to the Mausoleum of Moulay Ismail. This monumental building contains the tombs of Moulay Ismail and his sons, with superb mosaic tilework and carved plasterwork.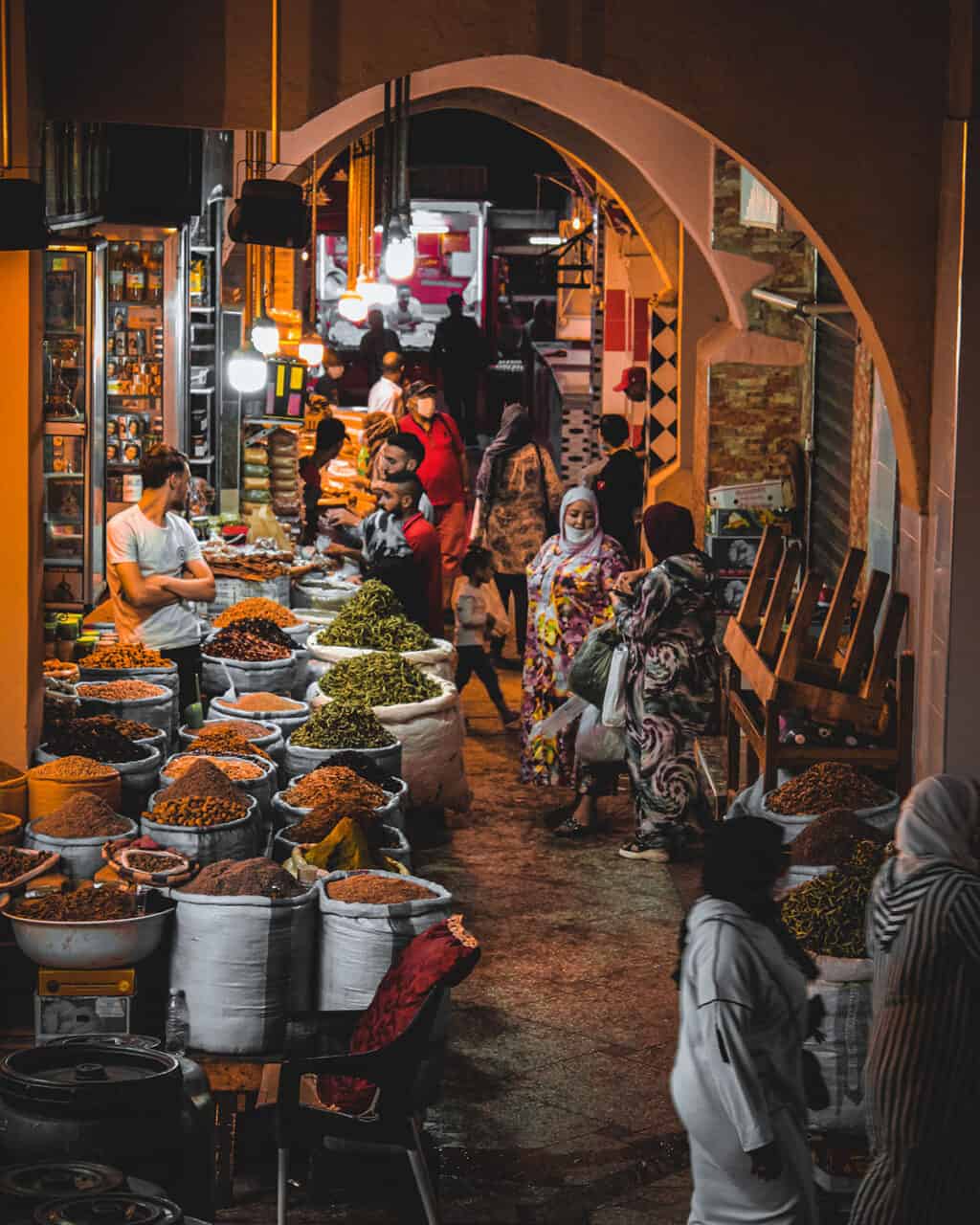 Surrounding the imperial city ruins is the lively old medina. Wandering through its labyrinth alleys lined with colorful shops, you'll stumble upon vibrant souks selling handmade shoes, woven blankets, traditional ceramics, and more. One of the highlights is Place El Hedim, an open square bustling with food stalls grilling meat, making snail soup, and selling other Moroccan street food delights. It's a great spot to sit and immerse yourself in local life.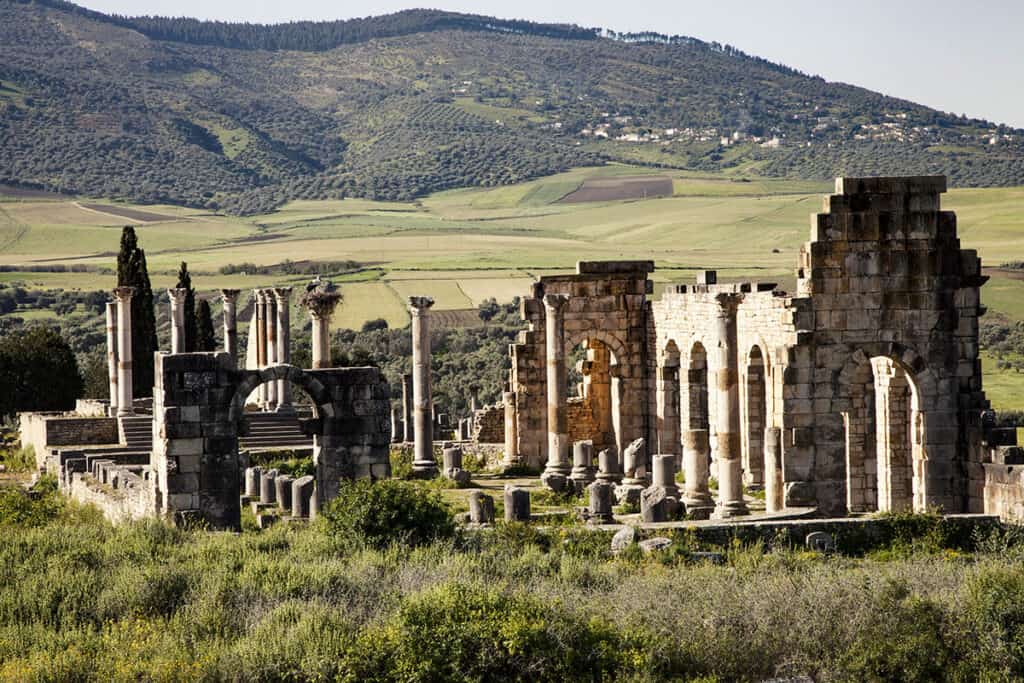 Just a short drive from Meknes lies the ancient Roman city of Volubilis, a UNESCO World Heritage Site. Founded in the 3rd century BC, Volubilis contains remarkably well-preserved Roman ruins, including intricate floor mosaics, the basilica, and the triumphal arch. A trip here provides insight into the ancient history of the region. The nearby town of Moulay Idriss is also significant as the burial place of Moulay Idriss I, who founded the first Arab dynasty in Morocco.
For history and architecture lovers, Meknes is a fascinating imperial city that should not be missed when visiting Morocco. Its grand monuments may be leftovers of a former empire, but they still impress and give you a glimpse into a powerful past. The lively markets and street food stalls also make Meknes a great place to dive into Moroccan culture and cuisine.
---
---
The best way to fully appreciate imperial Meknes and Morocco's other historic cities is through a customized private tour. Osiris Tours offers immersive Customized Private Morocco Tour Packages with your own guide and driver. Our expertise and high-end service ensure your time in Morocco is seamless, stress-free, and enlightening. You'll stay in luxury riads, dine on delectable Moroccan food, and absorb fascinating stories from your guide. We tailor each tour to your personal interests too. Our advantages include avoiding crowds, getting insider access, and crafting your dream vacation.
If you plan a trip to Morocco, put Meknes on your itinerary and contact Osiris Tours to start planning your imperial city explorations today! Our private tours will unlock the magic of Morocco for you.