One of the best parts of traveling the world is the opportunity to taste new and delicious dishes from the countries that you are visiting. Morocco is a fantastic place to go on a culinary adventure, as the cuisine here is unique and flavourful. While you are on your Morocco tour packages, make sure that you take the opportunity to taste some of the delicious local dishes. Here are a few of the Moroccan foods that you should try:
Tagine, One of the Most Famous Moroccan Dishes
A tagine is a type of stew that is named after the conical clay cooking pot that it is prepared in. It is served all over Morocco and you will find it in almost every local restaurant. This hearty stew contains meat and vegetables as well as preserved fruit and olives and it is often served with bread. You can also eat the kefta variety, which is where beef or lamb mince is rolled into balls and cooked in a sauce of tomato and onion and then topped with an egg.
Harira, One of the Most Delicious Moroccan Dishes
This traditional Berber soup is often served as a starter, but it is so hearty and filling that you could eat it by itself as a meal. The recipe isn't always the same, but it often includes tomatoes, chickpeas, lentils, spices, lemon juice, turmeric, and a small amount of chicken or lamb. It is a dish that is traditionally served at dusk during Ramadan to break the daily fast.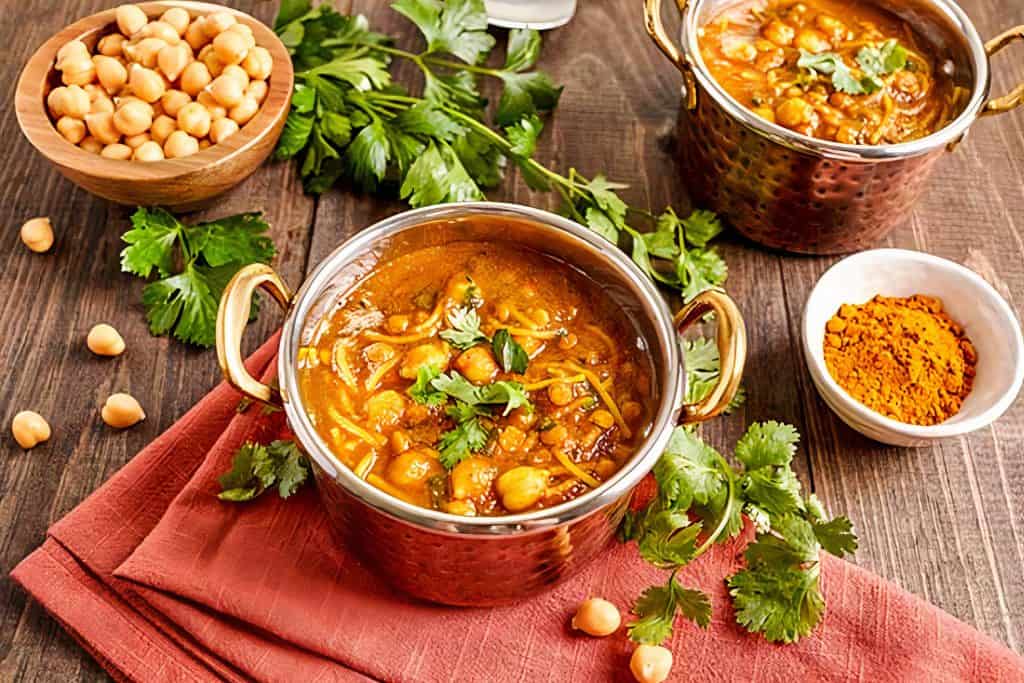 Bessara, One of the Must Try Moroccan Dishes
This is a hearty bean soup that is a popular worker's breakfast and is sold cheaply on the street and in local hole-in-the-wall restaurants. It is often served with lemon juice, olive oil, and a sprinkle of chili and cumin. It also includes a lot of garlic, which gives it a wonderful hearty flavor.
Snail Soup
Snail soup is very popular throughout Morocco and a bowl of it can be purchased on the street for very cheap. You will need to take the snails out of their shells with a toothpick before you eat them. They have a rich, earthy flavor similar to mushrooms and the soup is made with 15 different spices.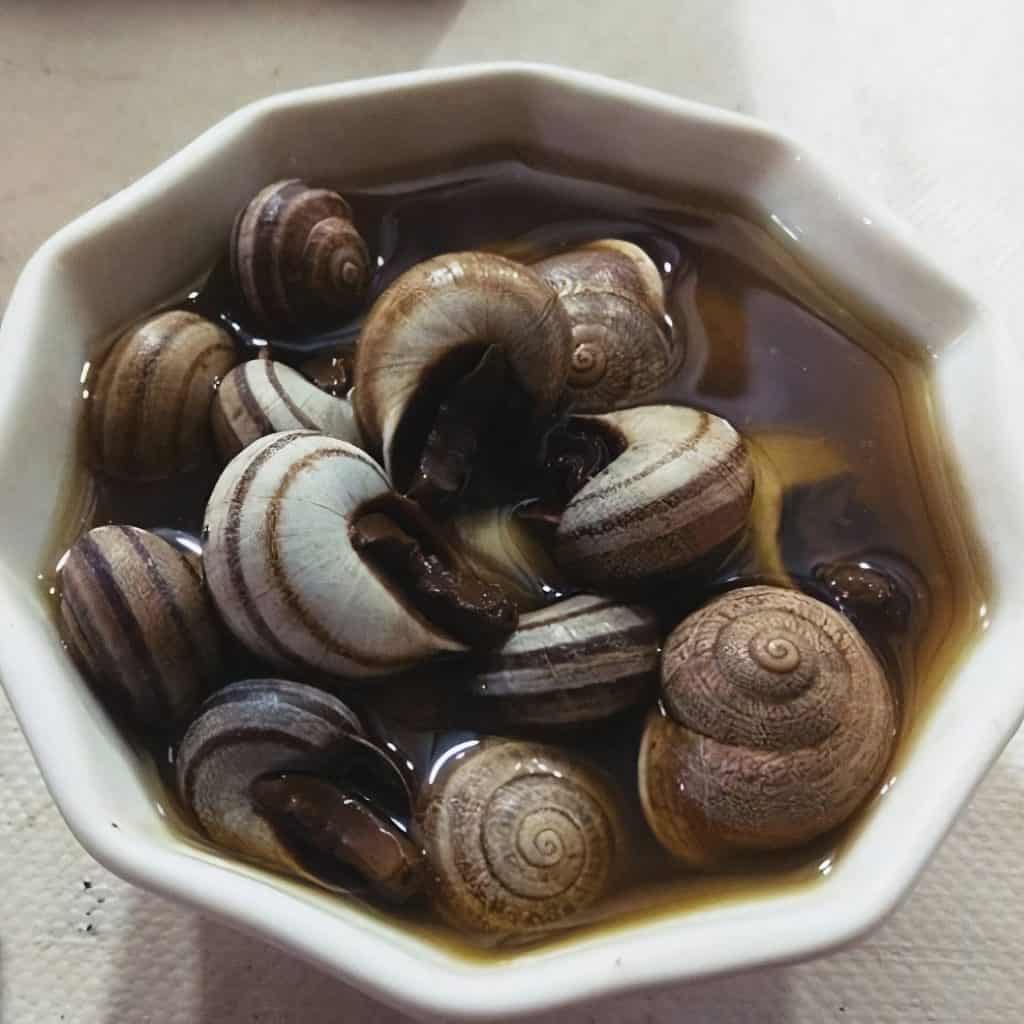 Spicy Sardines
Did you know that Morocco is the largest exporter of sardines? These salty little fish are served on the street and they are stuffed with a yummy paste of coriander, tomato, chili, garlic, olive oil, cumin, and lemon juice. They are coated in batter, fried until they are crisp and sold by weight. They are served with a fried green chili as the perfect spicy addition.
Couscous, One of the Most Popular Moroccan Dishes
A traditional Berber dish that dates back to the 13th century, couscous is a fluffy grain that is usually served with nuts, dried fruit, meat, and vegetables. It is a popular dish to serve at weddings, funerals, and at the end of Ramadan.
Bring your appetite and your sense of adventure with you and try some of these delicious local dishes during your Morocco tour. Check out our other blog posts for the best imperial cities in Morocco, how to spend 10 days on a private Morocco tour, the best riads in Morocco, and women's packing guide for traveling to Morocco.