What to Wear When Traveling in Egypt
What to wear in your Egypt private tour.. The first question may come to our minds before we plan our next Egypt luxury tour. Traveling to Egypt will be an exciting adventure as there is so much to explore in this fascinating ancient land. While you are marveling at some of the incredible architecture built by one of the oldest civilizations in the world, what should you be wearing in order to make your trip more comfortable?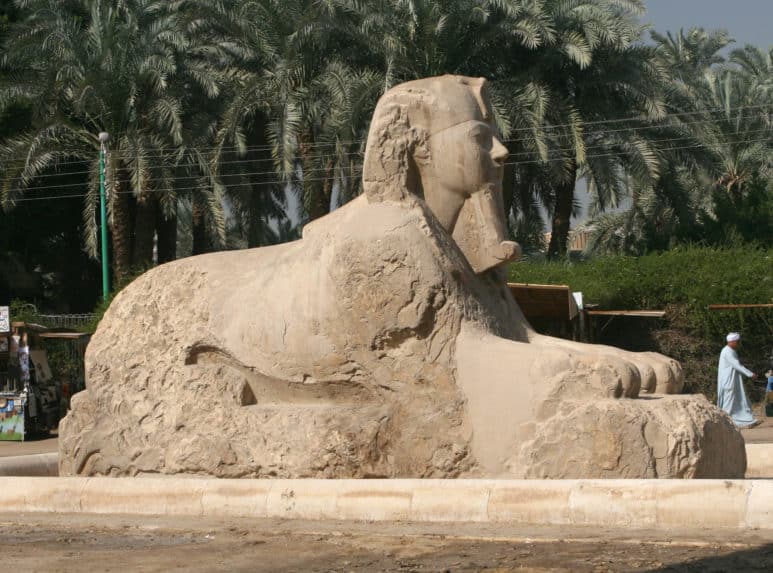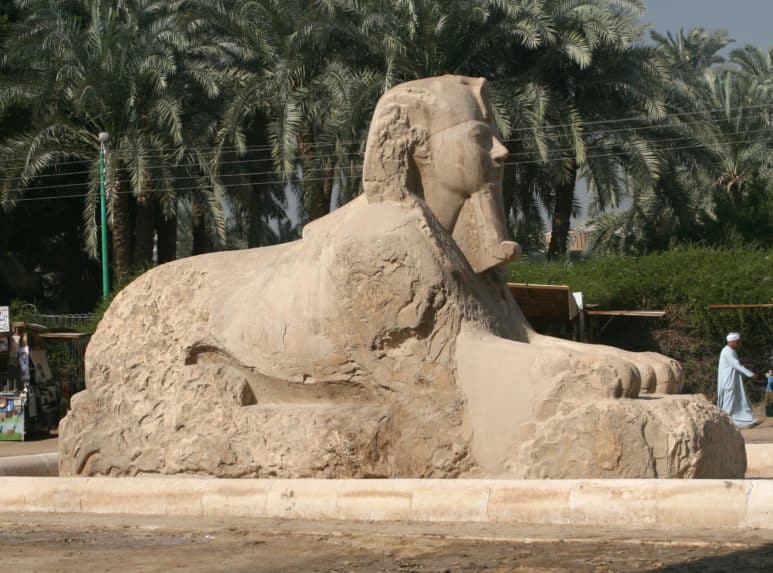 When you are deciding how to dress in Egypt, you will need to consider the climate and the culture of this destination. Egypt's Muslim culture is conservative, which means that showing a lot of skin is not appropriate. The good news is that lightweight clothing that covers your extremities is not only the culturally acceptable choice but also the practical choice because it protects you from the hot sunshine. Check out our women's packing guide here.
Lightweight Layers Are Best
Lightweight clothing that you can layer is the best option for what to wear in Egypt. Then, you can add intrigue to your outfit with colorful jewelry or a patterned scarf. Cotton is a great material because it breathes and will keep you cool in the heat. Women should avoid wearing tops that show cleavage or shoulders. A long and flowing skirt will be cool and comfortable and will also cover your legs. Check out our first timer's guide to Egypt.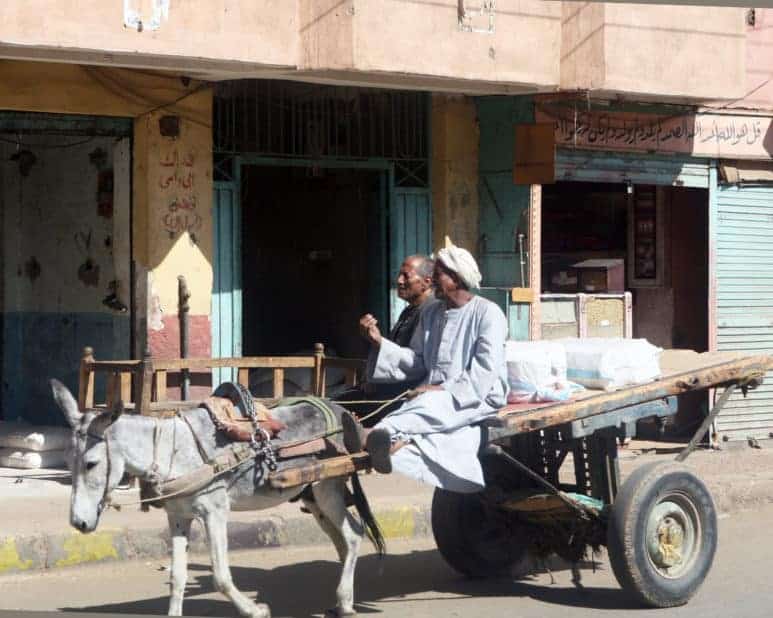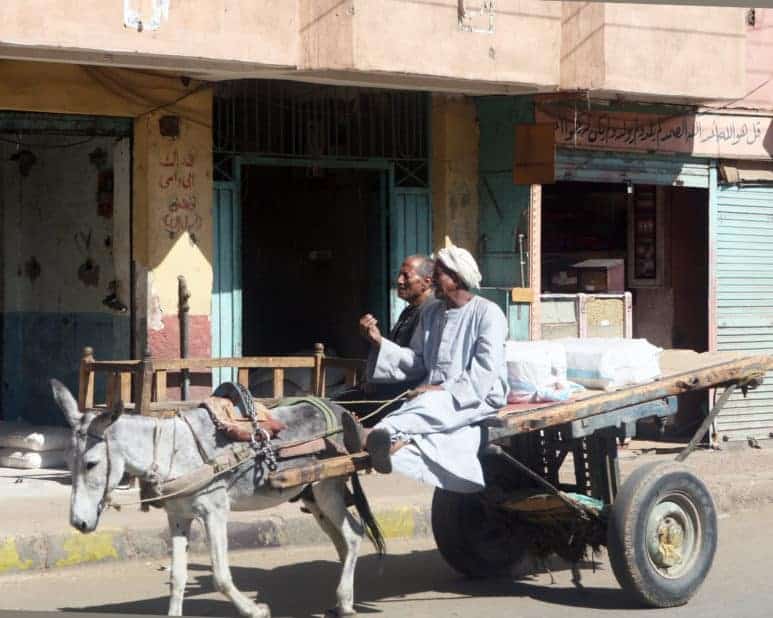 Jeans are acceptable, but you might find them to be too uncomfortable in the intense heat of Egypt so lightweight cotton trousers would be a better option. Other great clothing items to bring with you to Egypt include long maxi dresses and long sleeve or ¾ length shirts. Men should wear long pants to religious sites and can wear t-shirts or long sleeve shirts.
A shawl or sarong is a great item to bring along with you because you can use it to cover your shoulders or to wrap around your head if you visit a mosque or a church in Cairo where women need to keep their heads covered. You can pick up a shawl when you arrive in Egypt, there are many beautifully patterned ones that are available in the local marketplaces.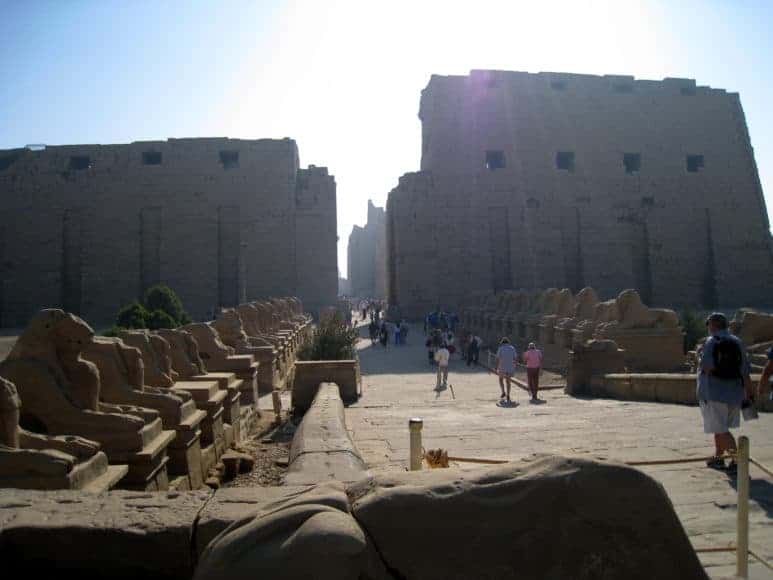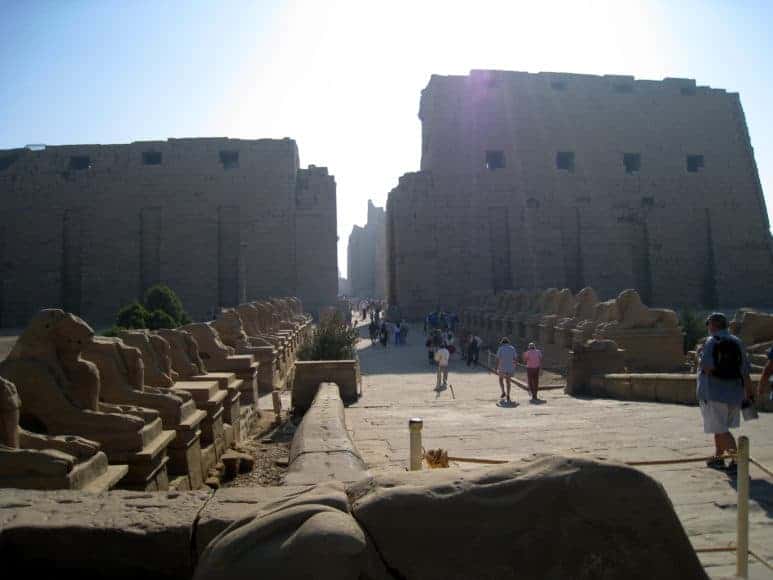 Bikinis and shorts are acceptable in some poolside and beach resort settings, but not on the streets and in most towns and villages. It is important to respect the local culture when you are traveling in Egypt, you will feel more comfortable and you will get a much better reception from the locals.
Keeping Cool and Comfortable
Make sure that you bring along comfortable shoes for walking, as the Valley of the Kings or Valley of the Queens in the West bank of Luxor, and the Temples sometimes have uneven ground and you might have to walk over sand. Check out our guide for Luxor here.
The sunshine is very hot and strong in Egypt, so bring along a good pair of sunglasses and a wide brimmed hat to keep your head cool. Remember to bring along sunscreen and to reapply it often if you are sweating. Carry a day bag along with you in which you can keep your sunscreen and bottles of water, as it is very important to stay hydrated in the heat.
With the right Egypt clothes, you will be prepared to be as comfortable and culturally appropriate as possible during your travels.
Are you ready to visit Egypt? Check out Egypt tours offers.