Mena House Hotel: A Gem From A Bygone Era
As one of the best Egypt tour companies in 2019, Osiris Tours will introduces you to the best of the best hotels in Egypt in Cairo, Luxor, Alexandria, and Aswan. Like people, hotels can have a history just as rich and colorful, and the almost 150 year-old Mena House Hotel is a true gem from a bygone era.
Set in forty acres of luxurious greenery, this palatial hotel is located less than half a mile from the Great Pyramids of Giza. The hotel's magnificent interior is reminiscent of a fine museum, with hundreds of antiques, original artworks, hand-crafted furniture, and with an ambience to match.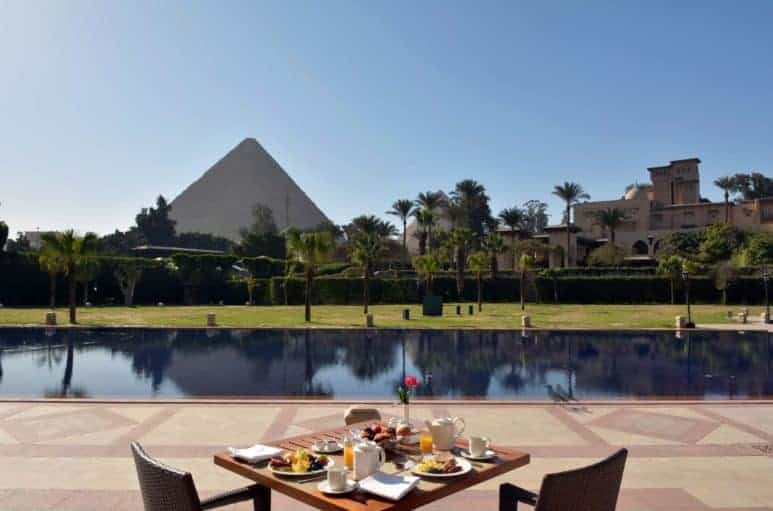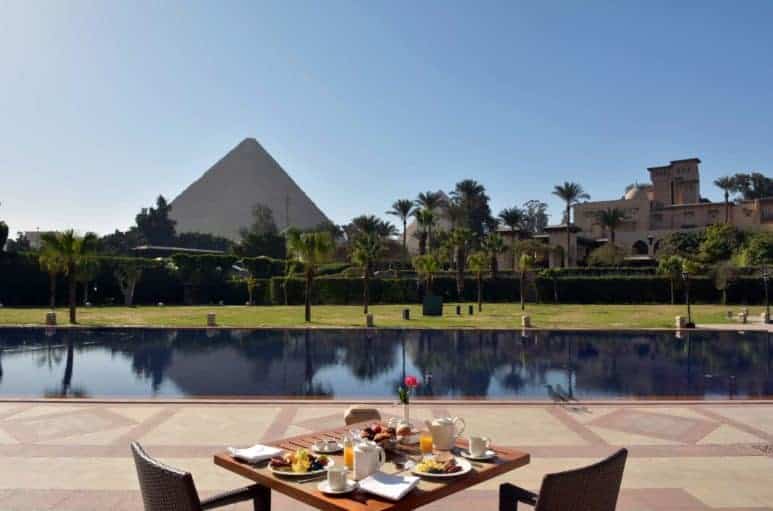 Mena House is one of top luxury hotels in Cairo, it has hosted everyone from emperors and kings, leaders and celebrities, but would make an excellent choice for you as part of Osiris' magical Egypt tours in 2019.
Whether at sunrise or sunset, or anytime between, your unrivalled view of one of the great wonders of the world will leave you spellbound. Besides the unique and royal history of the Mena House, it offers world-class facilities, and with a beautiful heated outdoor pool, private golf course, fine dining and an elegant spa, you'll depart from your stay at the Mena rejuvenated and regaled.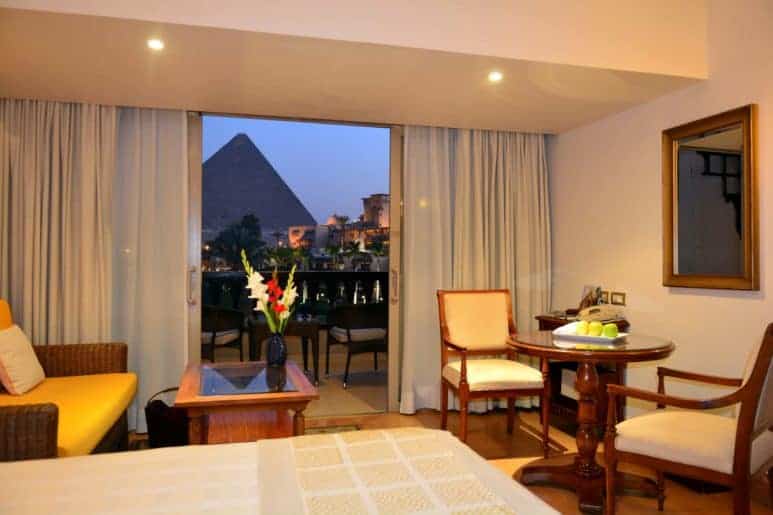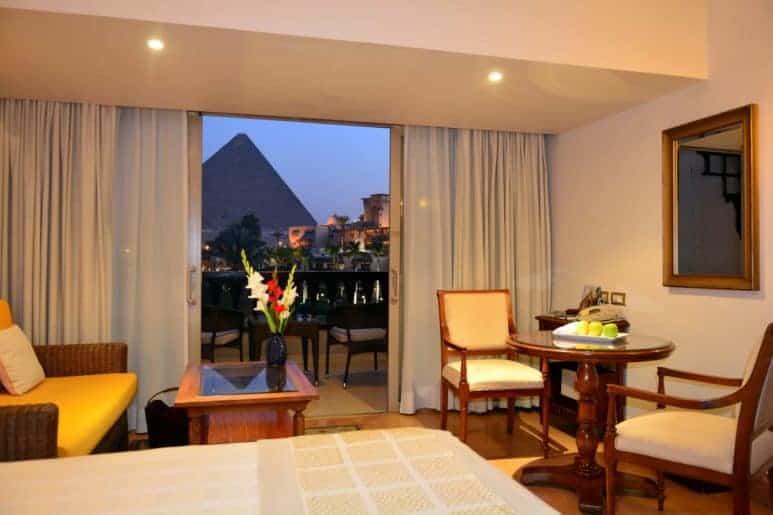 The Winter Palace: A Personal Treasure Trove
For 130 years, The Winter Palace in Luxor has drawn luminaries and leaders from all over the world. Among it's most fabled guests were the infamous King Farouq, the last king of Egypt, aristocratic Lord Carnarvon, and legendary English archaeologist Howard Carter, famous for the discovery of the tomb of King Tut.
Carter once said, "It was a sight surpassing all precedent, and one we never dreamed of seeing." He was no doubt referring to one of his fabulous discoveries, but he could easily have been referring to the magnificent façade and opulent interior of the hotel he so often called home.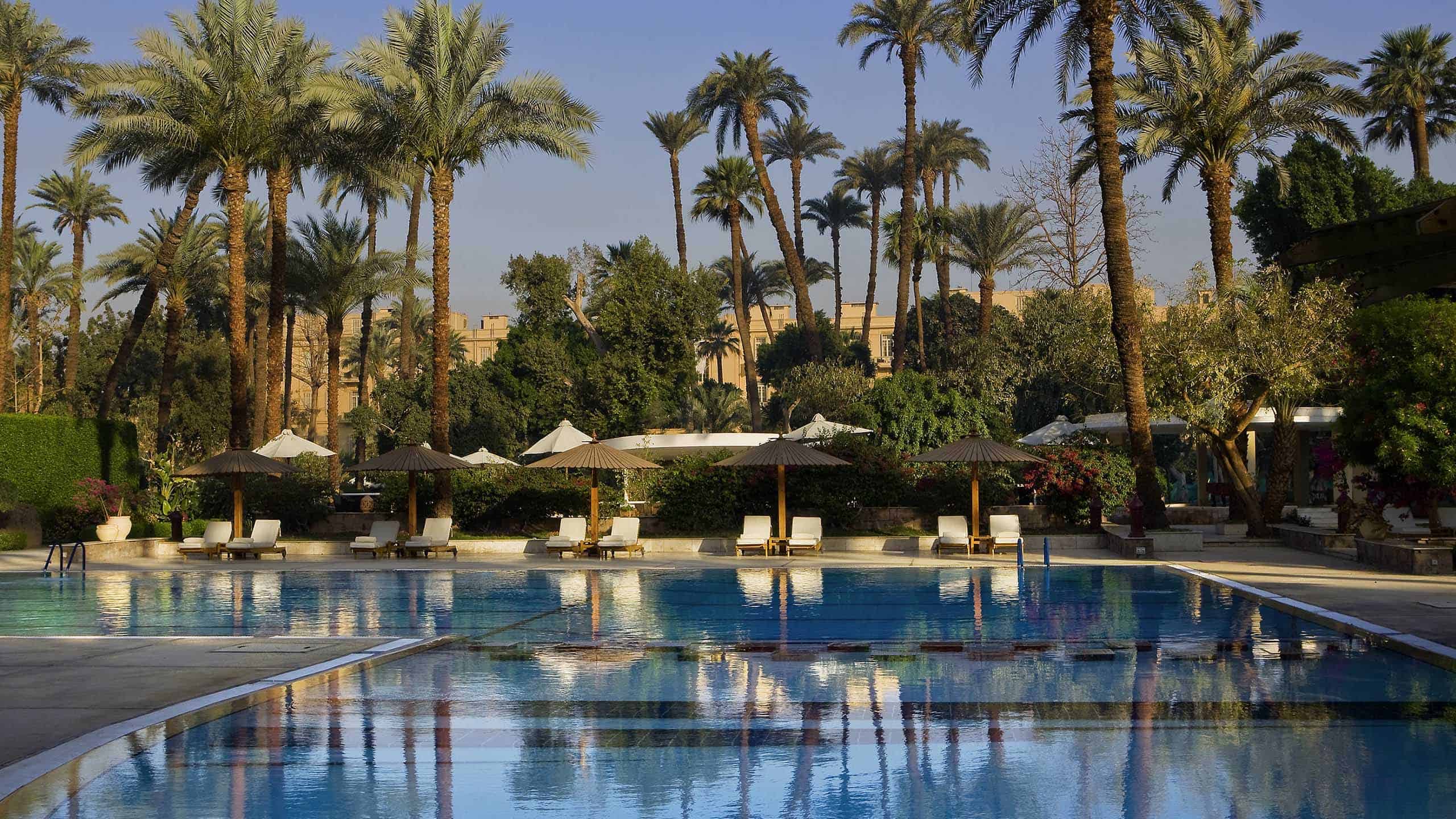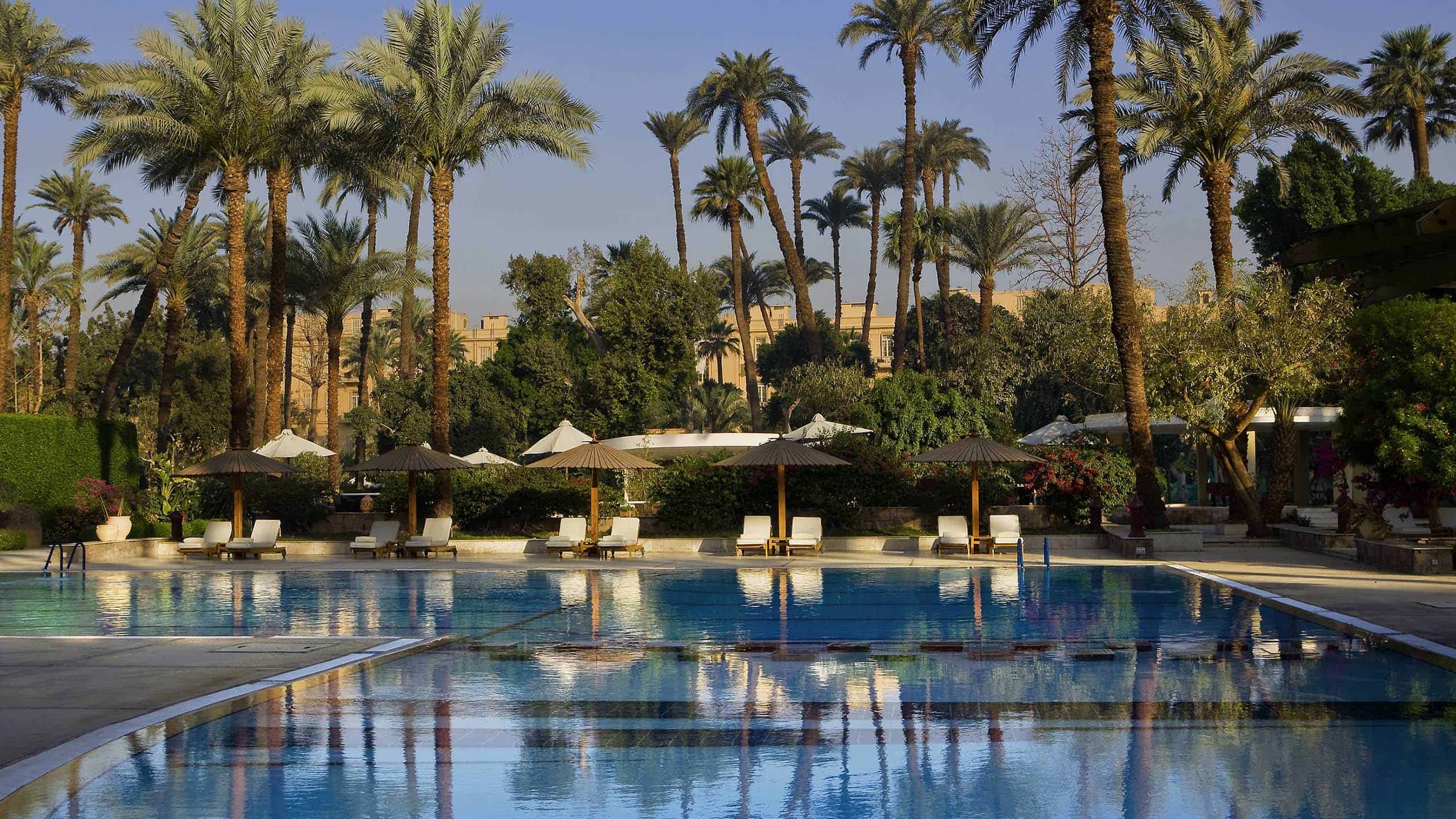 Built in composite architectural styles, seamlessly blending classic colonial design with Pharaonic splendor, it's little wonder that this majestic hotel is considered among the finest of Egypt's luxury hotels in 2019. Nestled on the banks of the Nile River in the heart of Luxor, the Winter Palace itself is considered an architectural treasure, and its convenient location is the perfect point from which to begin your very own passage of discovery of the city's myriad ancient wonders.
That is, if you ever leave your room. Each of the luxurious guest rooms and suites has a view of either the Nile, the Botanical Gardens or the Valley of The Kings, and are adorned with such finery that, like the hotel itself, every room is a personal trove of treasure.
The Old Cataract Hotel: A Story of Life and Death
As the nineteenth century drew to a close, two legends were born, and their history will forever be entwined. English writer Dame Agatha Christie, author of classic novel 'Death on the Nile', stayed at The Old Cataract Hotel during the 1920s, and was so enamored with both Egypt and the hotel itself that they became the setting for much of the book.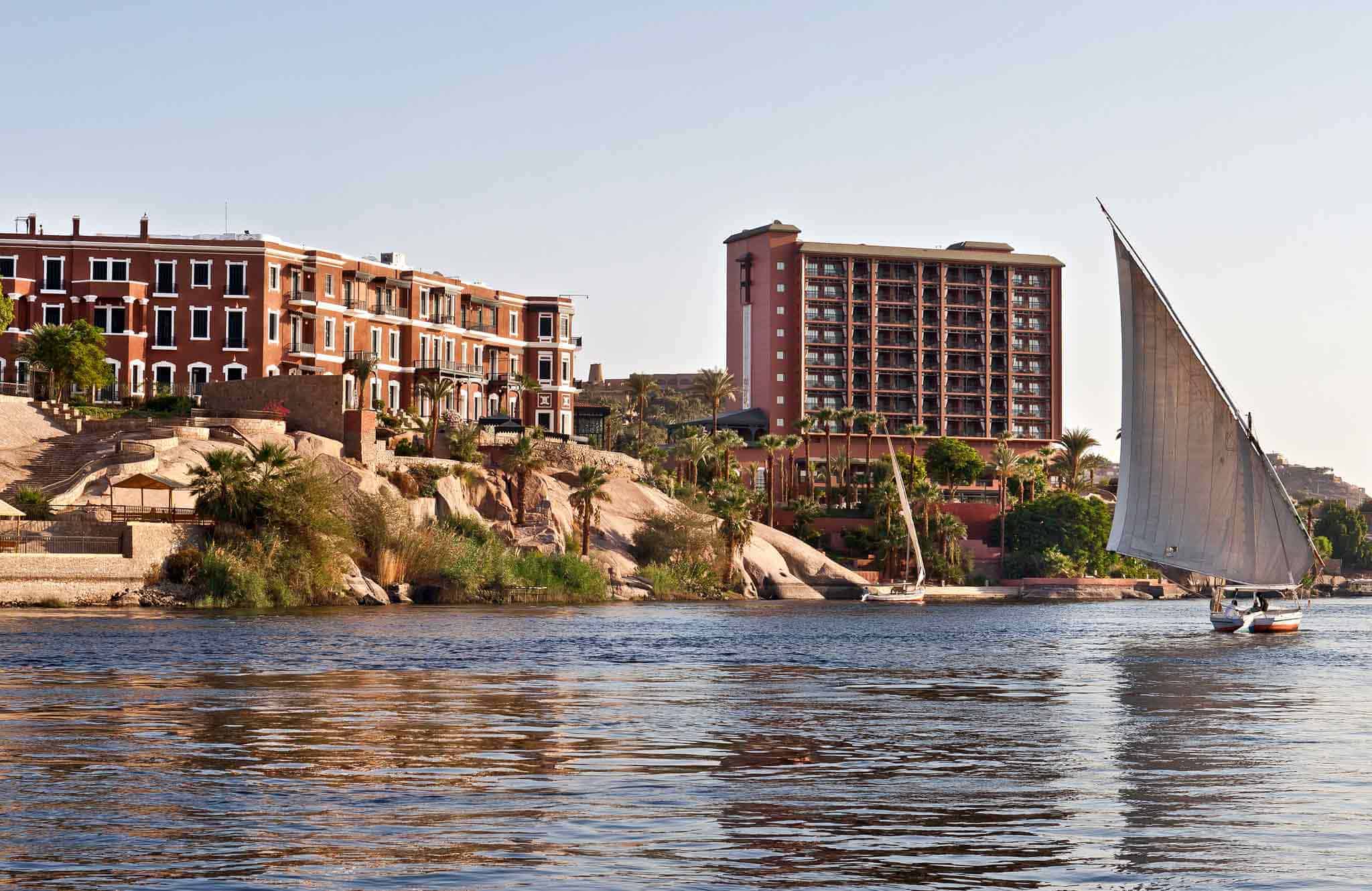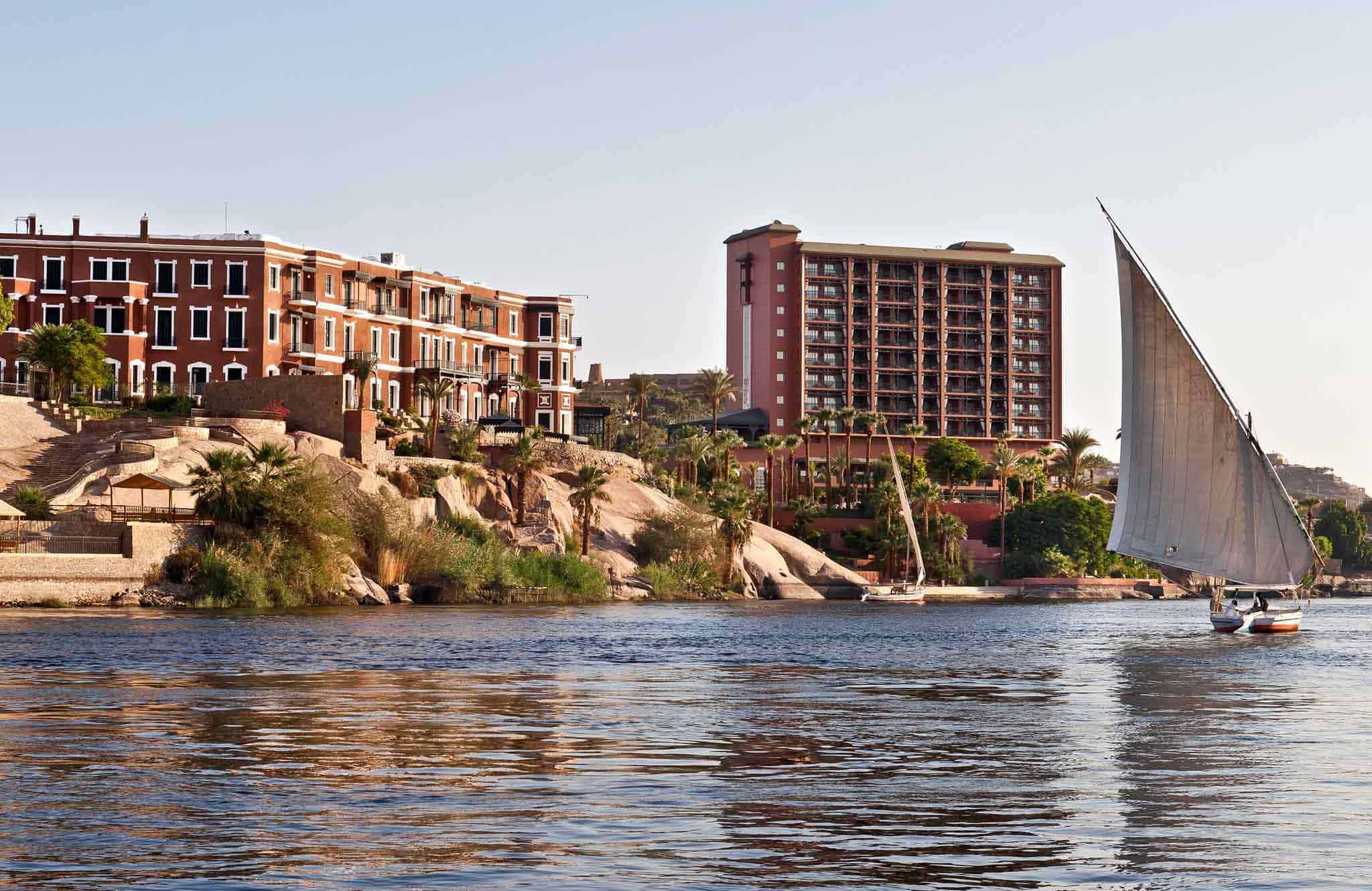 Built in 1899 on the edge of the Nubian Desert in Aswan, the ultra stylish property is a fascinating blend of architectural and artistic styles, combining French, Moorish, Persian and British colonial into a wonderfully warm and inviting taste of luxury in Aswan.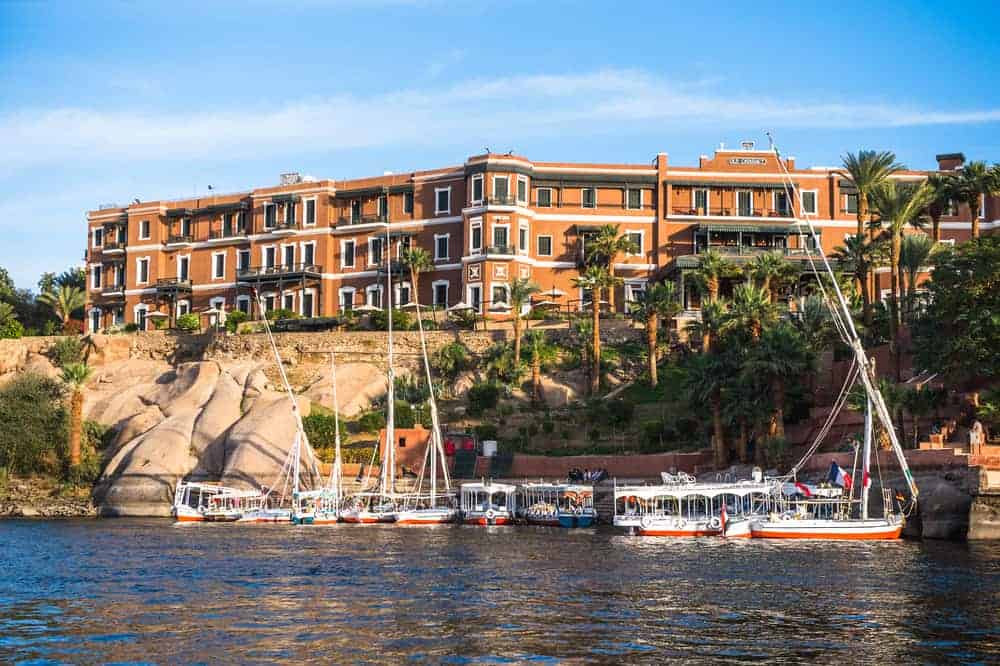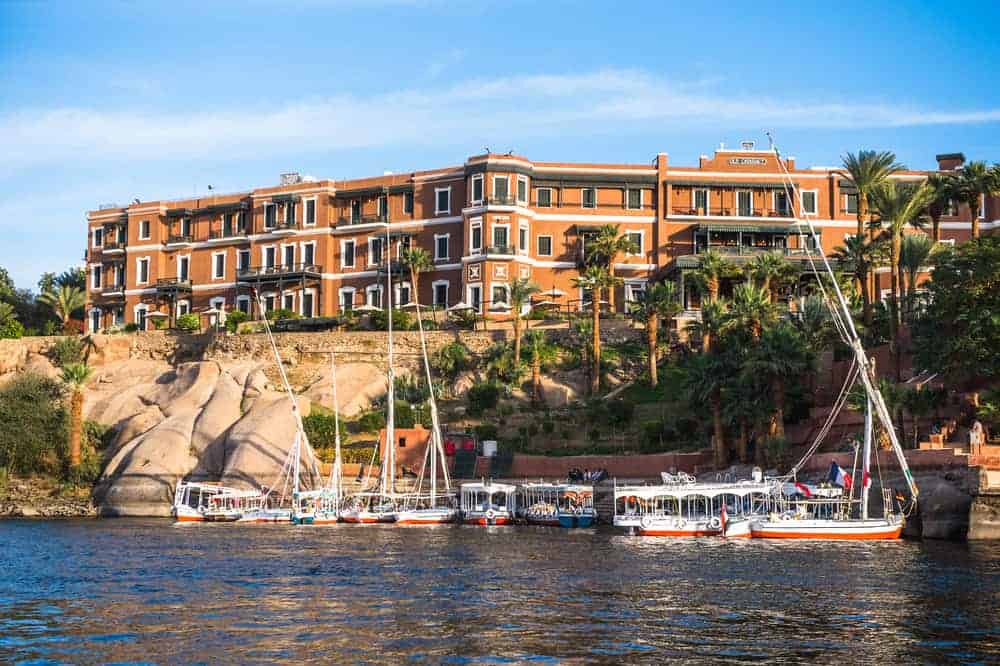 If you choose to stay at this fabulous property as part of one of Osiris' Egypt tours packages, just as Dame Christie was inspired by the charm and beauty of The Old Cataract Hotel, so too will you be inspired on your Egypt escorted tour.