Queen Nefertiti was one of the most powerful and mysterious Egyptian queens in ancient Egypt. She was a queen, the Great Royal Wife of the Pharaoh Akhenaten.
In wall paintings within tombs and temples Nefertiti is depicted as an equal alongside her husband – much more often than any queen in Egyptian history. She is often seen in positions of authority and power, such as smiting her enemies or driving a chariot. Traditionally only Egyptian pharaohs would be represented this way, which goes to show what a powerful and well-respected figure she was at the time.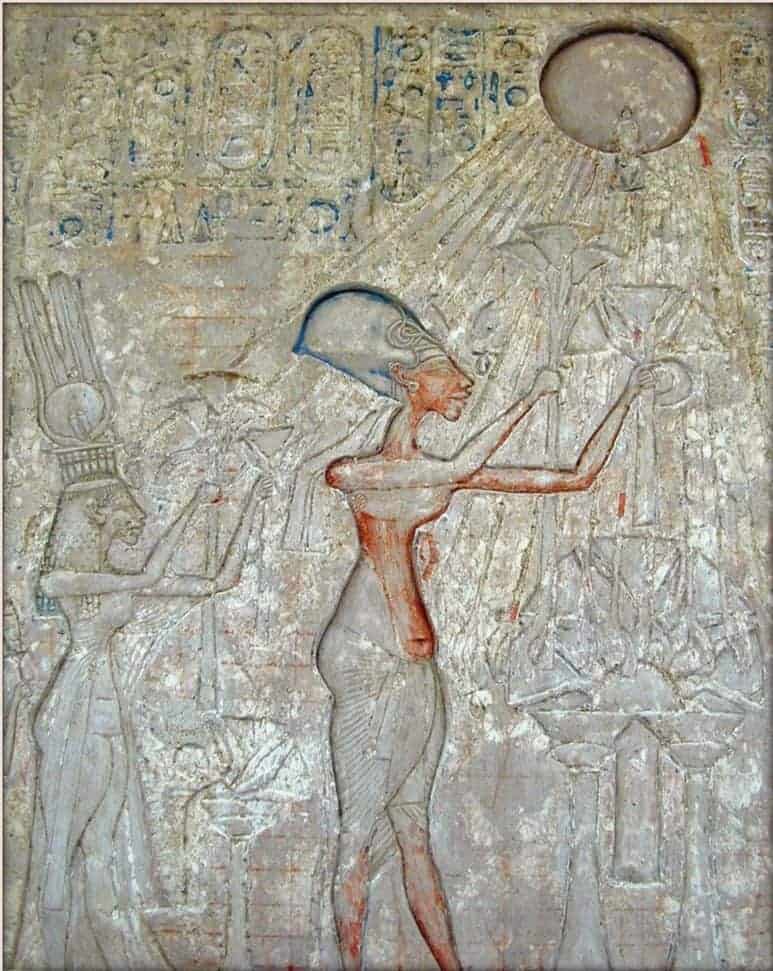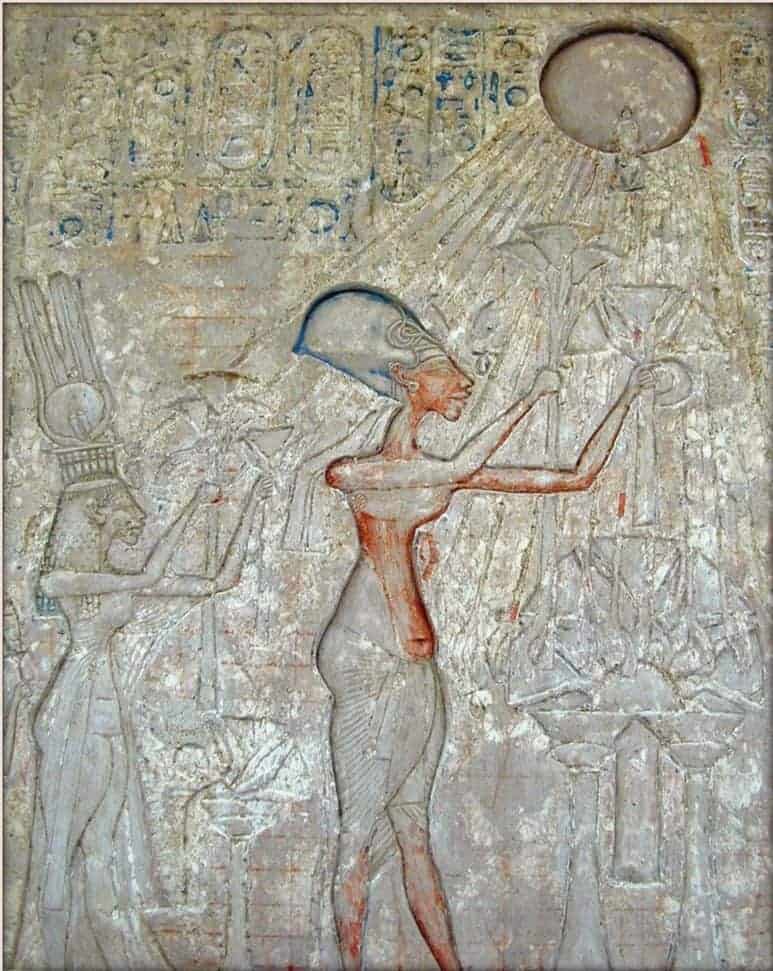 Nefertiti's Story
Historians are not sure where Nefertiti's origins lie or who her parents were, but the popular theory is that she was the daughter of Ay, who later became pharaoh. Another theory is that Nefertiti was Tadukhipa, the Mitanni princess.
Akhenaten and Nefertiti were known for their worship of the sun god Aten and they started a religious revolution. Together they created a new belief system that changed the ways of religion within Egypt. The country went through a major change – shifting to worshipping one god only rather than being polytheistic and worshipping many gods.
Around the 12th year of Akhenaten's rule, Queen Nefertiti disappeared from the historical records. There are some theories about what happened to her. Some historians believe she died of the Plague, while others believe that she took on a new identity as a man and become co-regent to the pharaoh. However, no one knows for sure what the truth is behind the mystery of Nefertiti's disappearance.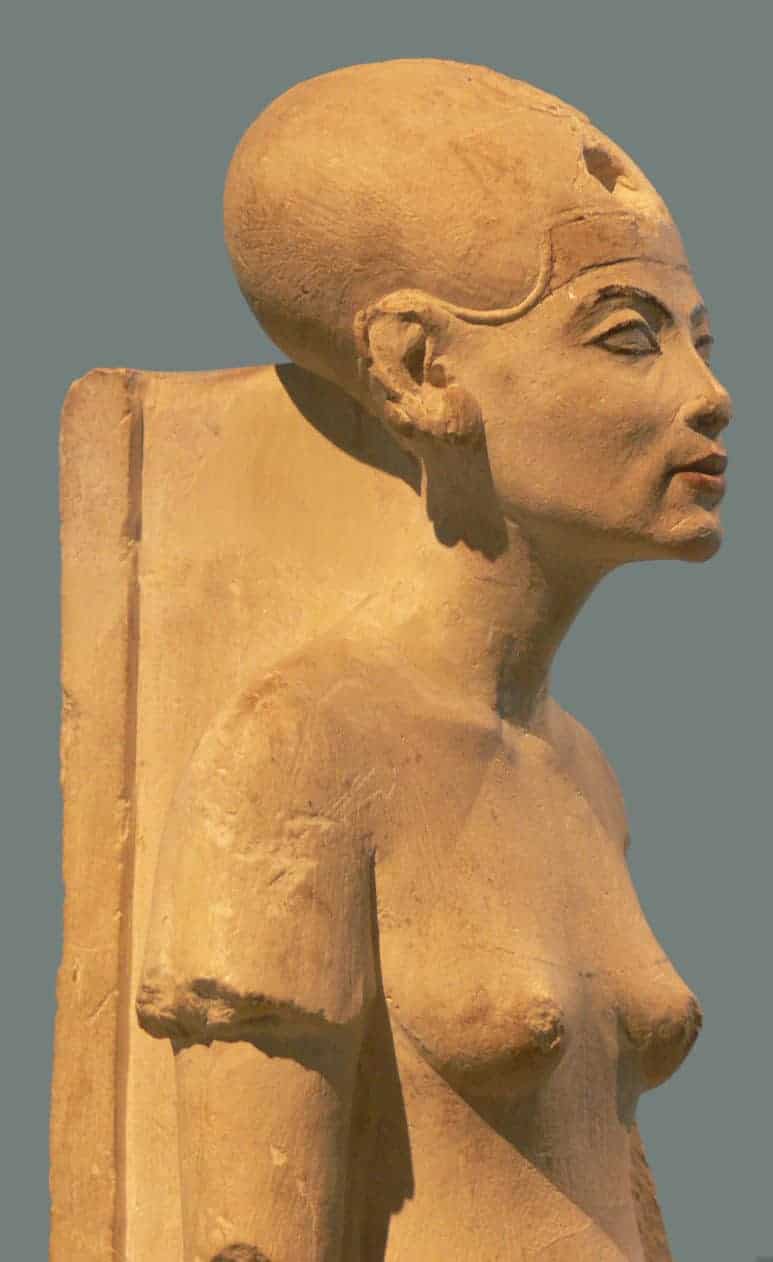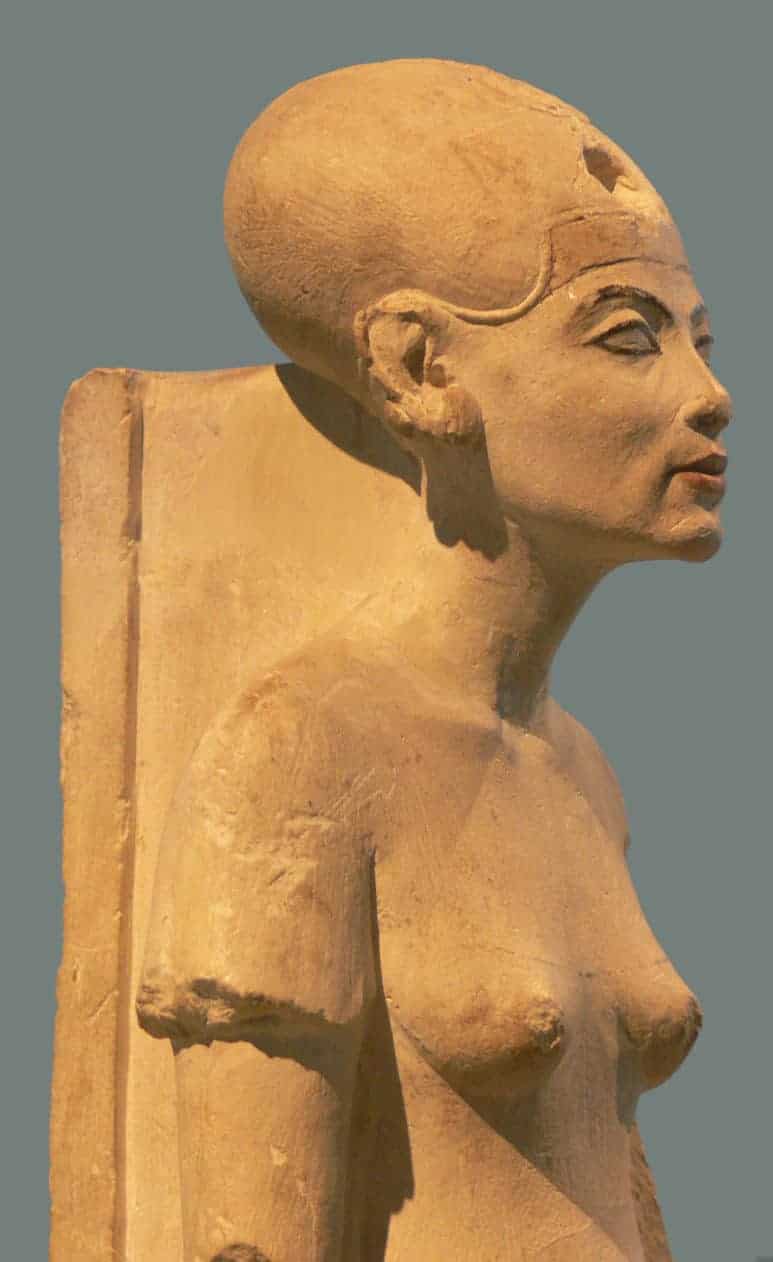 An Unforgettable Face
Nefertiti's beauty has gone down in history, as it has been immortalized in a famous bust – which is now in the Neues Museums in Berlin. This painted sandstone sculpture depicts Nefertiti with a graceful long neck, elegantly arched brows, a perfectly proportioned face and almond shaped eyes.
The bust is one of the most iconic images from ancient Egypt and it shows the understanding that the Ancient Egyptian sculptors had regarding facial proportions. The style of the art that flourished during this time period in ancient Egypt is very different than all other Egyptian art throughout the ages. It was attributed to the artist Thutmose and it is visited by approximately 500,000 visitors every year.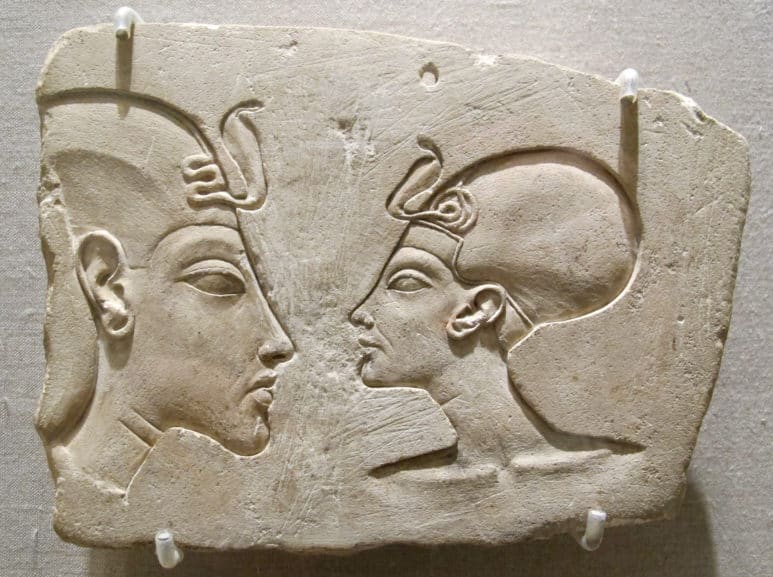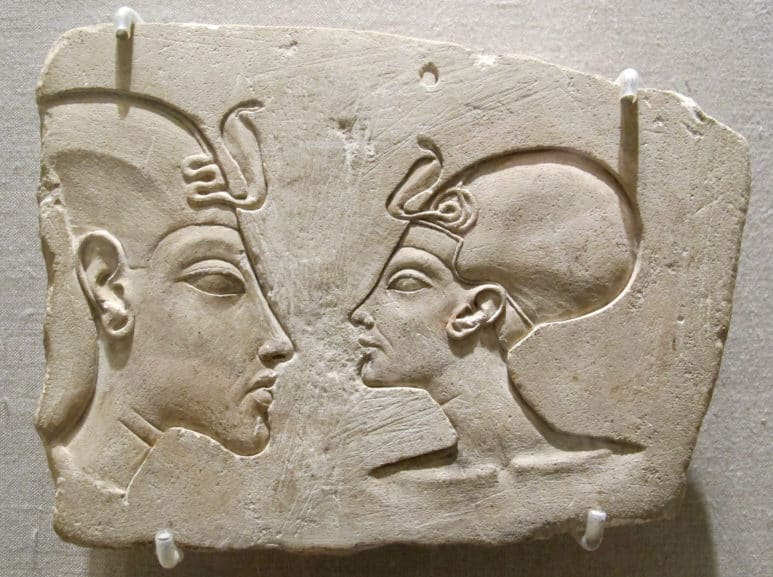 Nefertiti Historic Sights in Egypt
Your tour guide will likely tell you a lot about Nefertiti on your Egypt private tours, as she was one of the most important figures in Egyptian history. Learning about the history of ancient Egypt and Queen Nefertiti will inspire you to visit the historic sites of this ancient land on Egypt vacations.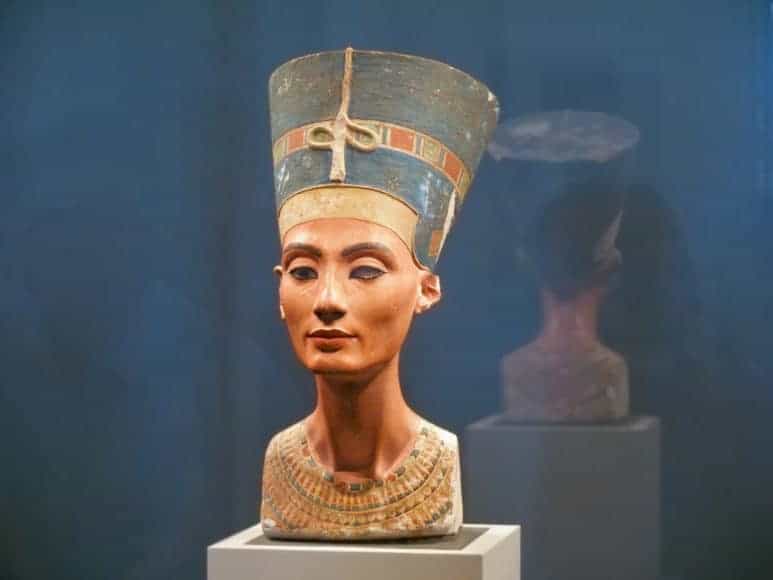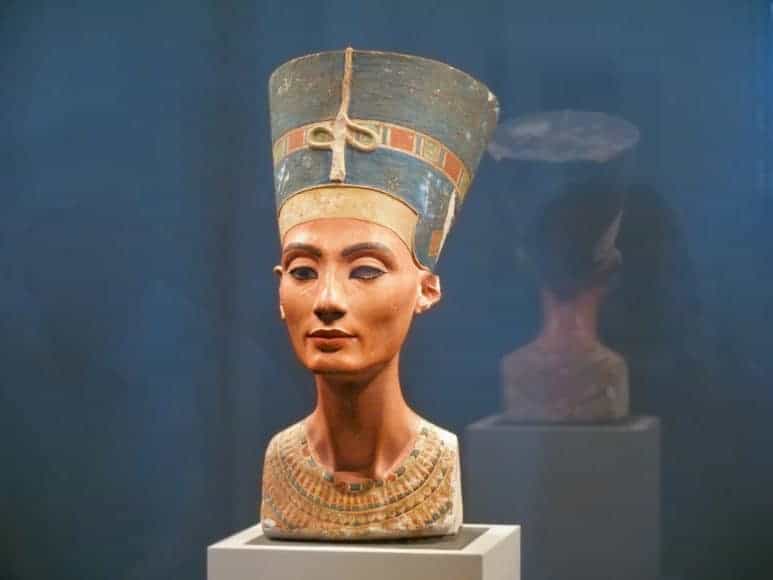 You could take a cruise down the Nile or a range of other Egypt travel packages that will take you to many of the most famous destinations in Egypt including the Pyramids of Giza and the Great Sphinx – all the while learning about the fascinating history of ancient Egypt. If you have any questions about Queen Nefertiti or about Egyptian history and culture in general, you can ask your expert tour Egyptologist guide.