COVID-19 has taken the globe by storm. The global pandemic has essentially shut down the entire world and, with it, the travel industry. But in this article, we will give you the opportunity to explore Egypt from home during the COVID-19 pandemic. Travelers have had to cancel vacations, and travel companies and businesses are struggling to stay afloat. With borders closed, flights grounded, and businesses shut down, nobody can guess when travel, as we know it, will resume.
Needless to say, it's a difficult time for everyone. However, thanks to technology, you can still explore some of Egypt's most incredible sites from the comfort of home, thanks to a series of virtual tours put together by the Egyptian Ministry of Tourism and Antiquities.
In this article, we are bringing you the links for you to enjoy virtual tours to some of the most amazing historical sites in Egypt, such as the tomb of Menna in the Theban Necropolis, the tomb of Queen Meresankh III in Giza, the Red Monastery in Sohag, the Mosque and Madrassa of Sultan Barquq in Cairo, Ben Ezra Synagogue in Old Cairo, and Beni Hasan Tombs in Al Minya.
How Does It Work?
Every night at 7 pm local Cairo time, the Egyptian Ministry of Tourism and Antiquities, in collaboration with various partners such as The Giza Project, Harvard University, and the Ministry of Communication and Information Technology, is releasing a virtual tour of some of Egypt's tourist sites and attractions to allow Egypt lovers to explore Egypt from home during the COVID-19 Pandemic. The tours can be found on the Ministry of Tourism and Antiquities Facebook page here. Tours can You can also enjoy the virtual tours on the Ministry of Tourism and Antiquities on Instagram.
Once the link is posted, you can visit the website and explore the designated site at your leisure. You'll be presented with an image of the site that you can explore with your mouse. Move the arrow around the screen for a panoramic view of the area, and click on the little circles to explore more.
The little circles all contain extra snippets of information, including history, photographs from the original excavation, explanations of various paintings or artwork, etc. As you move around and explore the small circles on certain item areas, you will also notice larger circles on the floor. Click these to 'enter' another room or area of the site.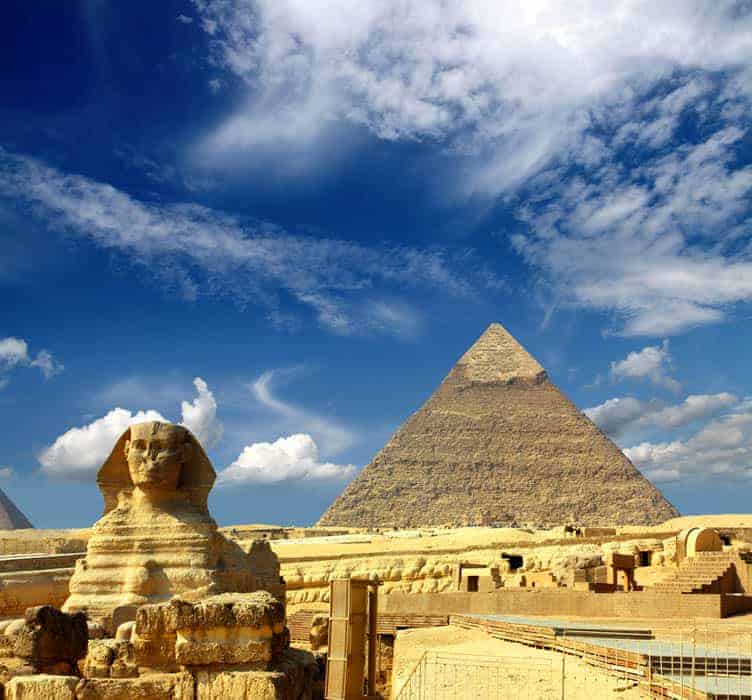 What Are Some of the Places I Can Explore Virtually?
This endeavor is relatively new, and at the time of writing this article, only 2 tours were uploaded so far.
Based on what we have seen so far, these virtual tours are perfect for anyone who has any sort of interest in Egypt, even those who have been before. So far, the tours have not been of the main or best-known tourist attractions such as the Great Pyramids of Giza, The Temple of Luxor, Karnak Temple, or Abu Simbel Temples. The sites visited, to date, are smaller and less known. However, that doesn't make them any less interesting.
So far, there are virtual tours for:
Here's a little bit about each of these sites and what you can expect on the virtual tours so you can explore Egypt from home during the COVID-19 Pandemic.
The Tomb of Menna in the Theban Necropolis
The Tomb of Menna is located on the West Bank at Luxor, which was ancient Thebes. Luxor is one of the most visited places in all of Egypt, and, for many, it is a favorite. Here is where you can discover the tombs of the Valley of the Kings, the massive and impressive Karnak Temple, and Luxor Temple, and if you are feeling adventurous, you can take a hot air balloon ride over the Nile River and the Valley of the Kings at sunrise.
The Tomb of Menna dates back to the end of the reign of Thutmose IV and the start of the reign of Amenhotep III (around the 18th dynasty). This tomb was never fully completed. However, it is still one of the most decorated tombs in the area and, therefore, one of the most popular tombs to visit.
Menna was a scribe, and he called himself 'the eyes of the King in every place' though it is unknown which king he served. Unfortunately, his tomb was pillaged before its official discovery in 1886, and images of his face were carved off statues and paintings, meaning, according to ancient Egyptian beliefs, deprived him of his life in eternity.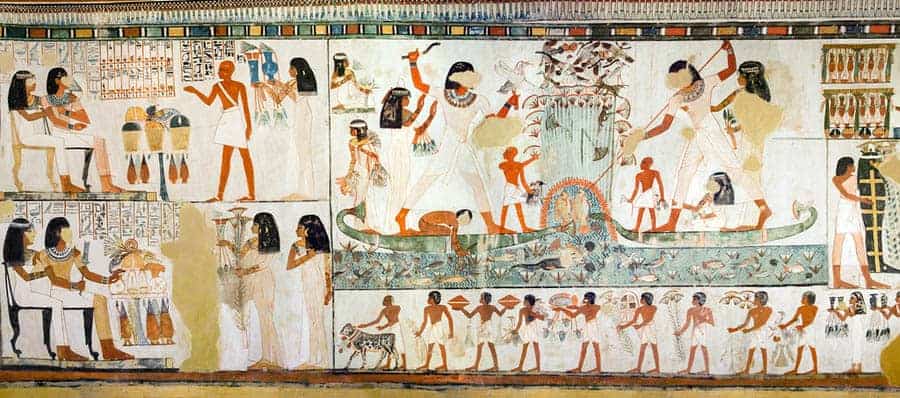 The construction of the tomb is a 'T' shape. When you do the virtual tour, you will be able to see the beautiful artwork and details that decorate the tomb. There are plenty of little circles to click to fill you in on what the images represent in terms of ancient Egyptian beliefs and their life. There is also some information on Menna and the conservation of the tomb itself. Begin your virtual tour of Menna's tomb.
The Tomb of Queen Meresankh III
The Tomb of Queen Meresankh III is located in Giza, which we know as the home to one of the most iconic sites in all of Egypt: the pyramids. Giza is also the home of Egypt's new museum, the Grand Egyptian Museum.
Queen Meresankh III was the granddaughter of Pharoah Khufu (who built the Great Pyramid) and wife to King Khafre. She bore him four sons as well as a daughter. It is expected that Queen Meresankh III died very suddenly and unexpectedly. The tomb in which her mummy was found was originally meant to be her mother's; however, her mother, Hetepheres II, donated it for her daughter's use.
There are many images of Queen Meresankh III with her mother, Hetespheres II, together in the tomb. Images depict the mother and daughter sailing together on the Nile River, and there was also a limestone statue of the two of them, which can now be found at the Museum of Fine Arts in Boston.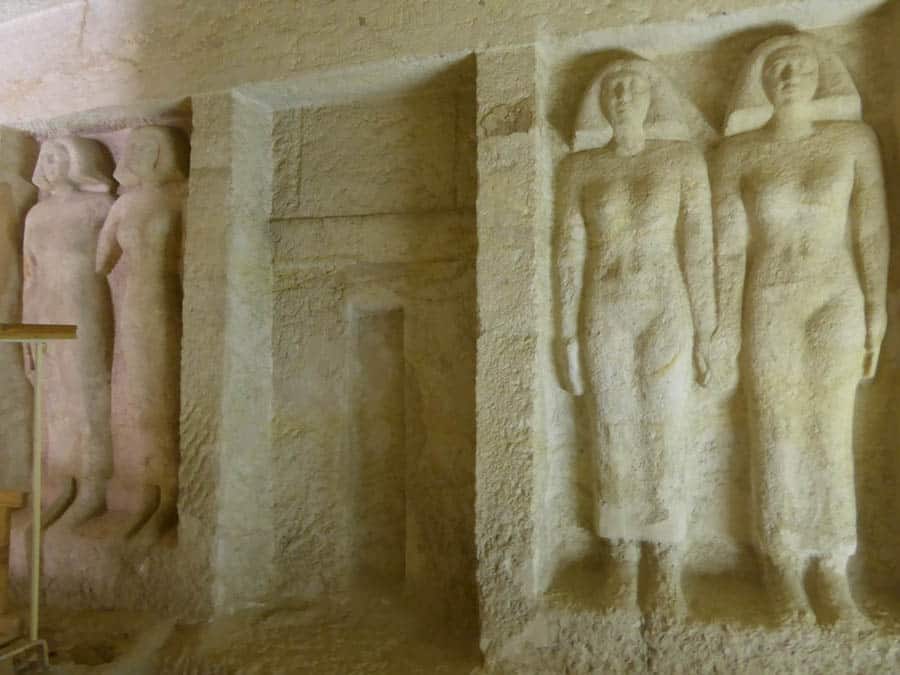 The Tomb of Queen Meresankh III was first discovered in April 1927. The canopic jars recovered from the tomb are some of the earliest known canopic jars that have been found to date. The black granite sarcophagus of Queen Meresankh and her skeleton can be found today in the Cairo Museum.
As you take this virtual tour, you will learn more about Queen Meresankh and help you explore Egypt from home during the COVID-19 pandemic, the artists who painted her tomb, the excavation of the tomb, and reconstructions. Experience the virtual tour of Queen Meresankh III.
What Else Can We Hope to See?
The Egyptian Ministry of Tourism and Antiquities has not announced the entire list of sites we will be available to explore virtually, but the Facebook page will usually tell you about a day or so before what to expect next.
Egypt has so many fascinating temples, religious sites, ruins, and attractions that there is definitely no shortage of places to choose from. It's a bit like 'wait and see' right now, but that also makes it fun.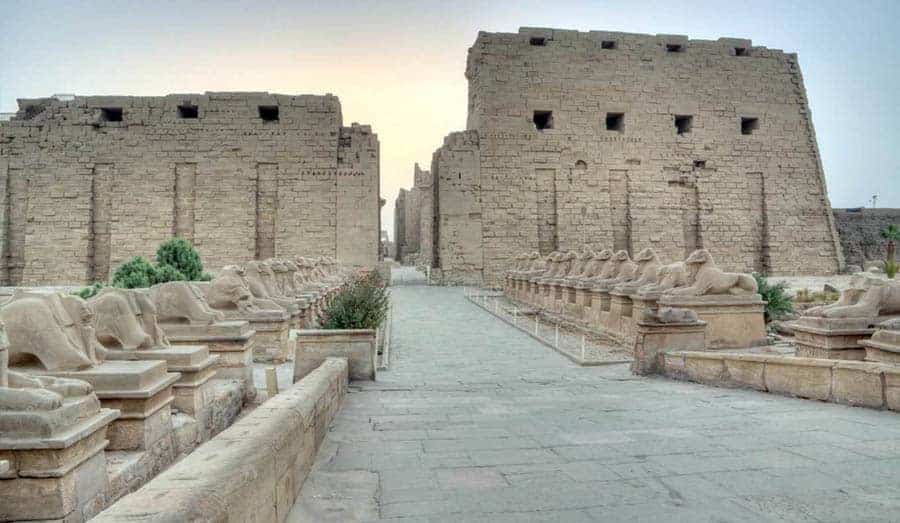 How is COVID-19 Affecting Egypt and Tour Companies?
It's no secret that COVID-19 has wreaked havoc on the tourism industry. Small businesses, such as ours, are struggling as tours have to be canceled and rescheduled with no firm 'start' date on site.
The same goes for the country of Egypt. Egypt, as a country, relies heavily on tourism. It plays a big role in the local economy and is one of the main job sectors, from guides to drivers, hotel and cruise staff to shop owners, and more. The loss of tourism in Egypt is having a drastic effect on the people of this country.
What Is Egypt Doing Right Now?
Egypt is taking advantage of the lack of tourists at this time and deep-cleaning all major tourist sites around the country. Strict sanitization protocols are in place for major attractions, including the Pyramids and all Museums. These same measures have also been taken in hotels and the Nile cruise ships. When Egypt opens back up for tourism again, they will be ready.
See the message from the Minister of Tourism and Antiquities here:
What about Future Travel to Egypt?
Egypt, along with the rest of the world, is closed to tourists right now. Egypt itself remains closed off until at least the end of May. As for us here at Osiris Tours, we have rescheduled most of our Egypt tours until October 2020. As the situation continues, we will re-evaluate and adjust as needed.
While this is an incredibly difficult time for our business, our goal is to ensure that, when the time is right, your Egypt luxury tour is safe and just as wonderful as you thought it would be.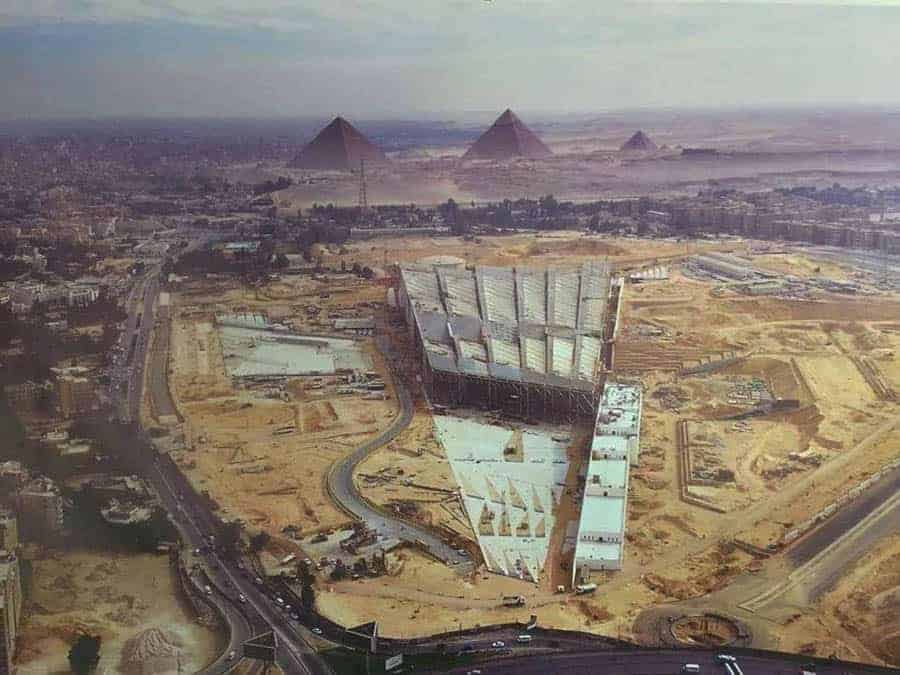 How Can You Help?
So, how can you help tourism in Egypt (and tourism in general)?
Obviously, right now, you cannot travel to Egypt. But you can think about planning an Egyptian vacation and even book your Egypt travel for the future.
If you have already booked an Egypt tour that had to be canceled due to COVID-19, please consider rescheduling or getting credit rather than requesting a refund. As mentioned above, many small businesses and locals are already struggling financially and have no idea when they will be able to work and make money again. By requesting credit or rescheduling, you are not adding an additional financial strain on the individual/company. You are also giving them their best chance of staying afloat during this difficult time. Egypt and the rest of the world will be open to tourism again. It's just a matter of time.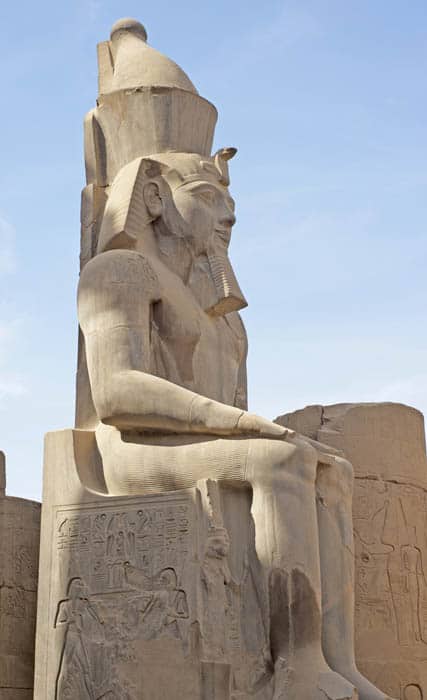 When Should I Book an Egypt Tour Package?
Unfortunately, COVID-19 has no timeline. We are hopeful that things will be cleared up and it will be safe again to travel in late 2020. After all, I think we can all say we'd like to see things back up and running as close to normal as possible by that point. However, we cannot guarantee that this will be the case.
So, what happens if you do book and, due to the COVID-19 pandemic, there are still travel restrictions? Don't worry; you will not lose your deposit if you book a custom Egypt tour with us. You will have the option to reschedule at a later date, whenever you choose.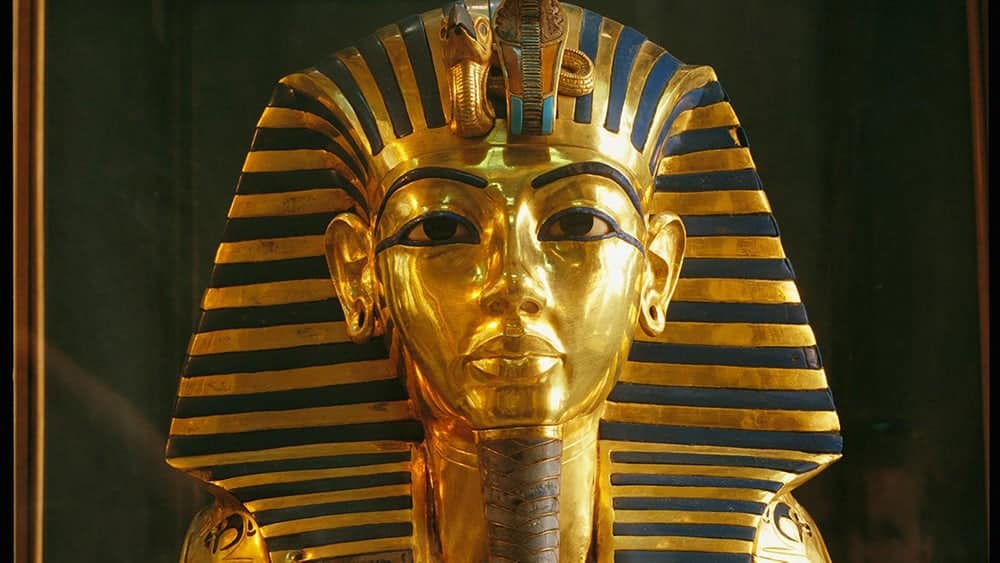 This is an incredibly difficult time, but we will make it through. For now, we can enjoy exploring Egypt from the comfort of our homes. But we hope to take you soon to explore this beautiful country in person. The sites and monuments have lasted thousands of years already; they will still be there in a few months when it is safe to travel again.
Want to learn more about our Egypt tour packages? Get in touch with us to discuss our tour options. Email us at info@osiristours.com.