Egypt is home to some of the best archaeological finds in the world and, without a doubt, you'll want to see as many tombs, temples, and museums as possible during your visit. However, as massive and grand as many of these attractions are, they can get pretty busy and sometimes the crowds at Egypt's top attractions can get tiring. So if you are looking for an escape and a break from the crowds of tourists then you may want to consider some of these activities and opportunities. Not only will it allow you to get away from your fellow tourists, but it will also provide you with a better look at local life and culture in Egypt.
Off the Beaten Track Things to do in and Around Cairo
Cairo is best known for its proximity to the pyramids of Giza (which will also be home to the new Grand Egyptian Museum), the Khan el-Khalili Market and the current Museum of Egyptian Antiquities. However, if you have some extra time in Cairo or are looking for some different things to see and do, then consider the following.
Grab a meal at Koshary Abou Tarek
Trying local foods is one of the best things about travel so if you are looking to try some traditional Egyptian food in Cairo, then head to Koshary Abou Tarek. Don't worry for those looking to have an authentic Egypt experience, this isn't a fancy tourist restaurant. But, it is one of the best restaurants in Cairo to try one of Egypt's favourite street food dishes: Koshary.
For those who are unfamiliar with Koshary, it's a popular meal that consists of rice, lentils, chickpeas, pasta noodles, a spicy tomato sauce, and fried onions. It's a hearty meal that promises to fill you up before exploring or satisfy your hunger after a busy day. One of the benefits of this meal is that it's also vegetarian, which can be tricky to find when in Egypt.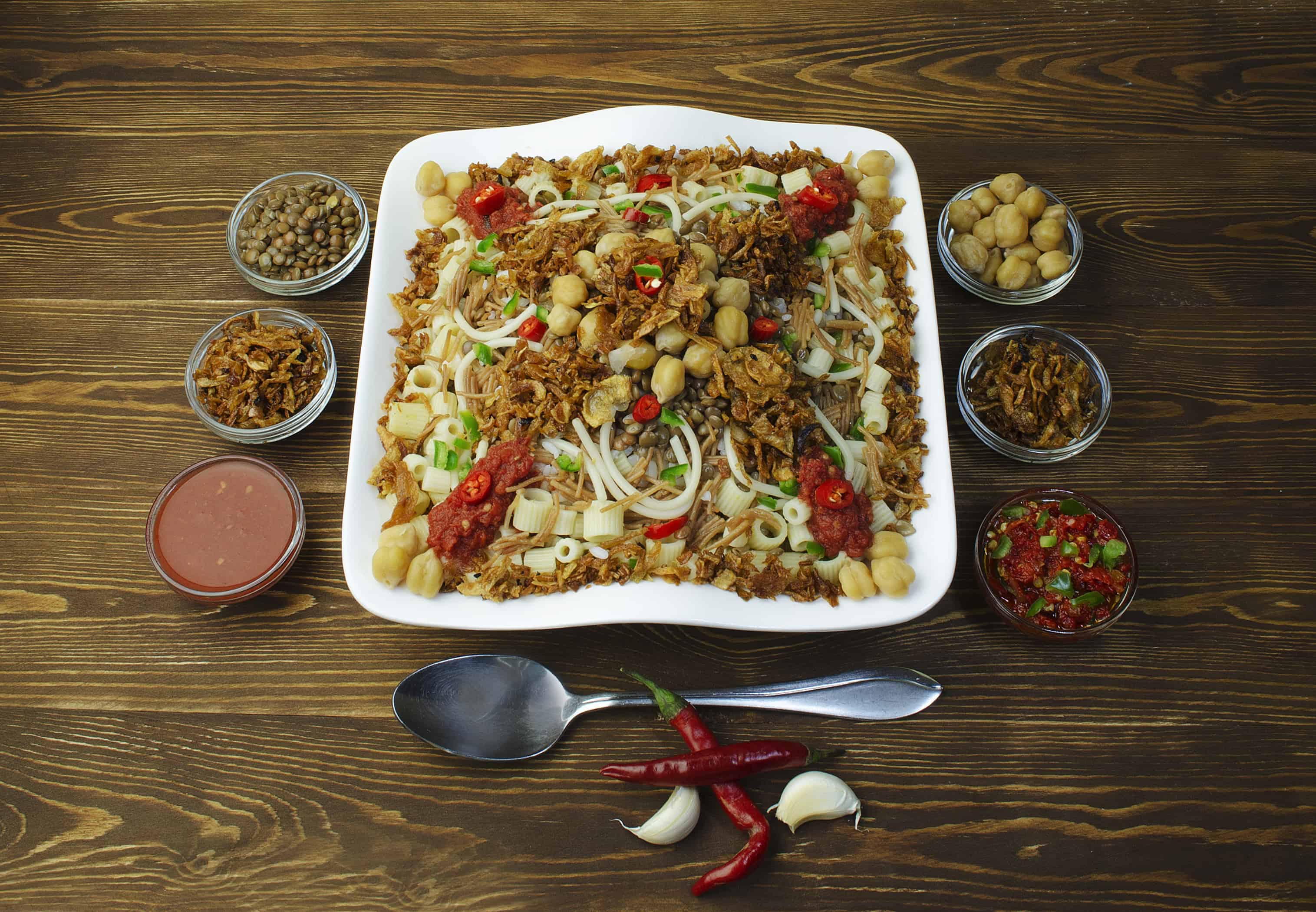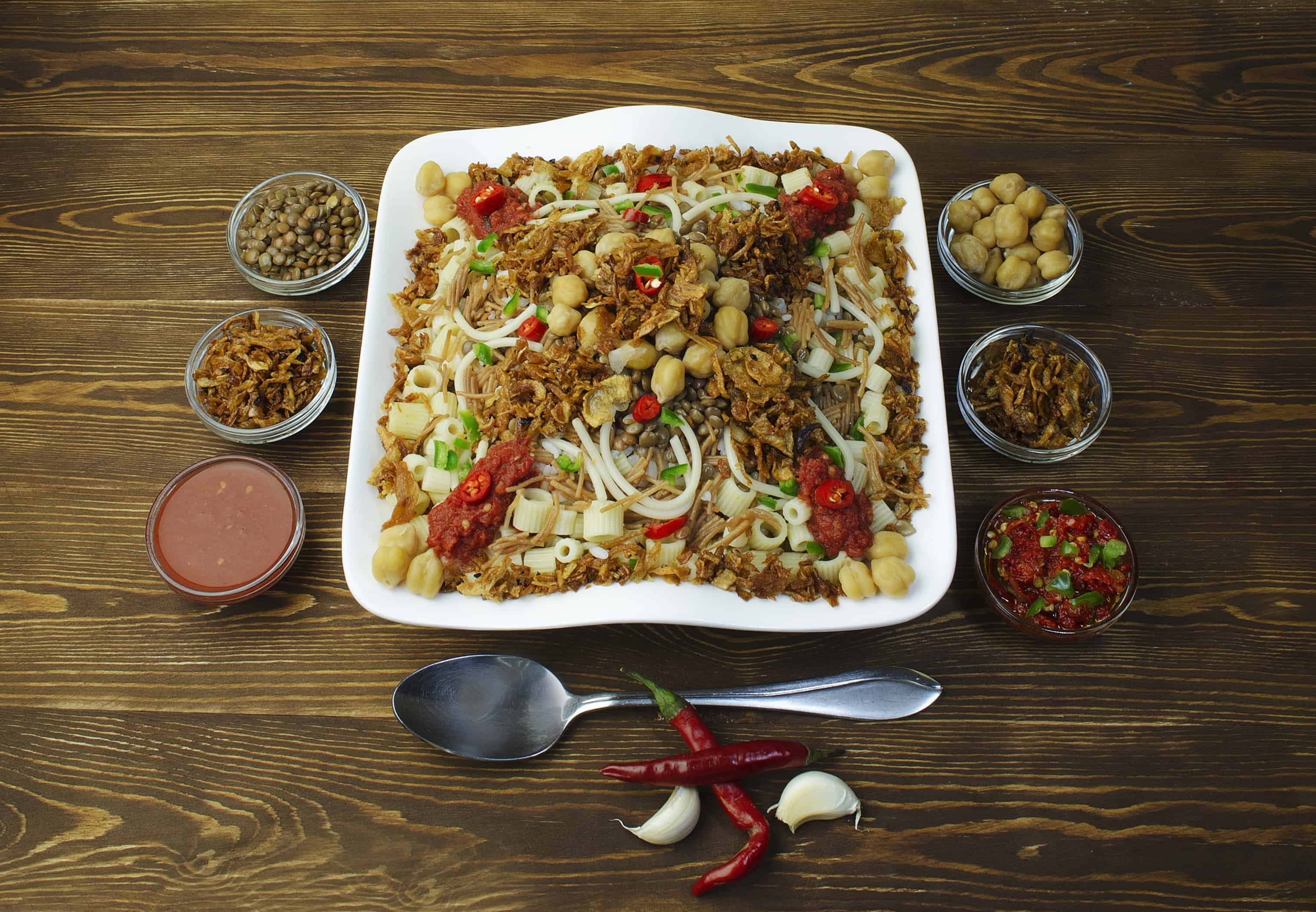 You can find Koshary in many places in Cairo, including from street vendors. However, many locals and tourists alike have commented that Koshary Abou Tarek serves up the best Koshary in the city. In fact, it's ranked as one of the top 25 restaurants in Cairo on Trip Advisor.
Watch a Traditional Egyptian Sufi Dance
A traditional Egyptian Sufi dance promises to entertain. Egypt is not the only place where you can see this type of dancing, but it is one of the best place to do so.
This dance, also known as the whirling dervish dance, dates back over 700 years. It's traditional in nature, originally performed by the Sufi which are members of a specific order of the Islamic faith, though today it is often performed by entertainers as well. That being said, it's an intricate dance which involves plenty of whirling and twirling while manipulating multiple colourful skirts to create a pleasing visual display.
Sufi dancing can be found in several spots around Cairo, though you will want to make sure that you do go somewhere reputable to make sure that you see a quality performance. If this is something you would like to experience while in Cairo, talk to us about our custom Egypt luxury tours and we can arrange it for you.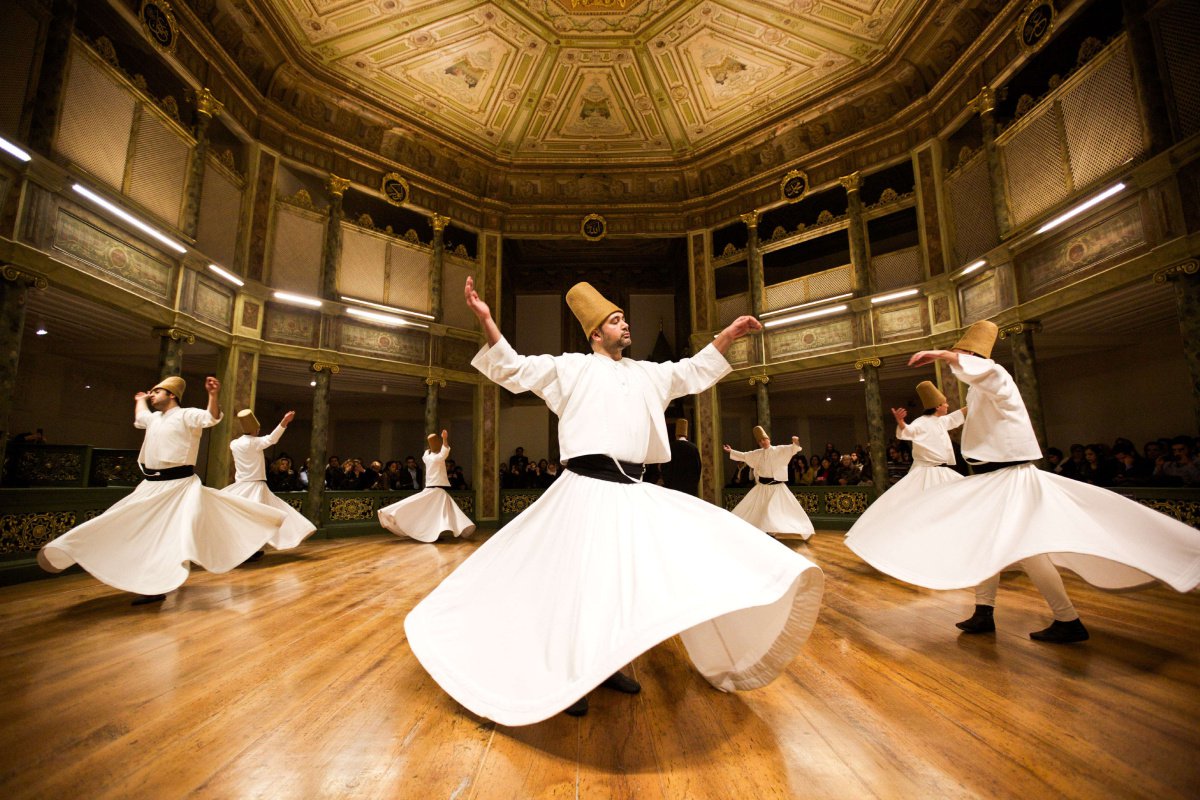 Visit the Cave Church in Garbage City
One of the most unique places to visit in Cairo is the cave church which is located in a part of the city that is known as Garbage City.
To start with, don't let the name Garbage City dissuade you. It's been given this name due to the fact that a large number of garbage collectors or Zabbaleen people that live in this area. The Zabbaleen used to be farmers but came to the city looking for work in the 1940s. They stuck to some traditional farming but also became collecting and sorting household garbage. They would use the organic waste to feed their animals and livestock and salvage other, quality items to re-sell. For years they moved around the city, but eventually settled and made their homes by the cliffs of Mokattam in the eastern part of the city.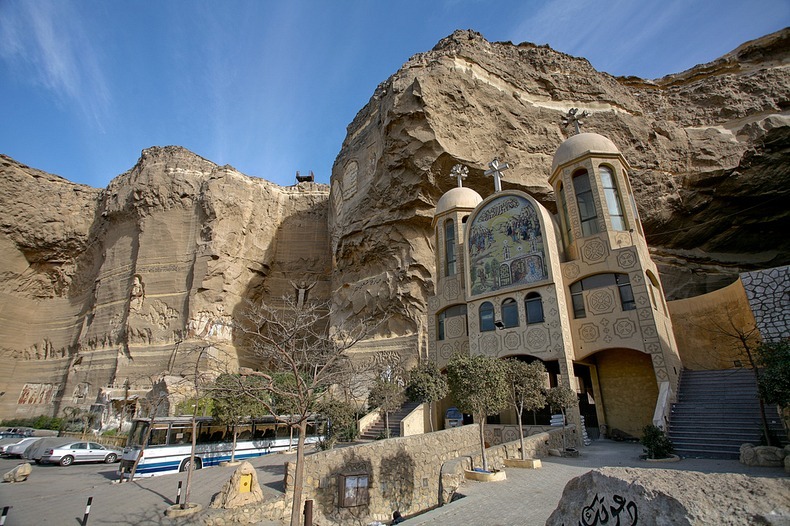 The Zabbaleen are Coptic Christians, a minority religion in Egypt, and have built several churches in caves around Mokattam. However, the Monastery of St. Simon the Tanner is the best known and largest cave church among all churches in Cairo. It can seat 20,000 people which also makes it the largest church in the Middle East.
Off the Beaten Track Things to do in and Around Luxor
Luxor is perhaps the most famous place in Egypt in terms of archaeological finds. Here you can find the Valley of the Kings in the West Bank of Luxor with its ornate tombs and the magnificent Karnak temple. It's also known for its hot air balloon rides that soar over the Nile river, temples, and tombs of this part of the country. However, if you are looking to see a different side of Luxor then we suggest adding the following activities to your Egypt tour package.
Step Back in Time at Deir el-Medina
As mentioned previously, Luxor is known for the Valley of the Kings. But, have you ever wondered about those who built the world-famous tombs? Well, if you have then you may be interested in visiting Deir el-Medina.
Deir el-Medina is the ruins of the village where the workers lived. It is within walking distance of the Valley of the Kings but is often overlooked by most tourists. This ancient town served as the home to a small community of Egyptians, Asiatics, and Nubians who worked as decorators, plasterers, stone-cutters, and administrators.
It's an interesting place to visit since this shows a different life than what you will see with the temples and royal tombs. You'll be able to see the remains of some of the homes, tombs of some of the artists (the tomb of Sennedjem is a must), and what remains of a temple to Hathor.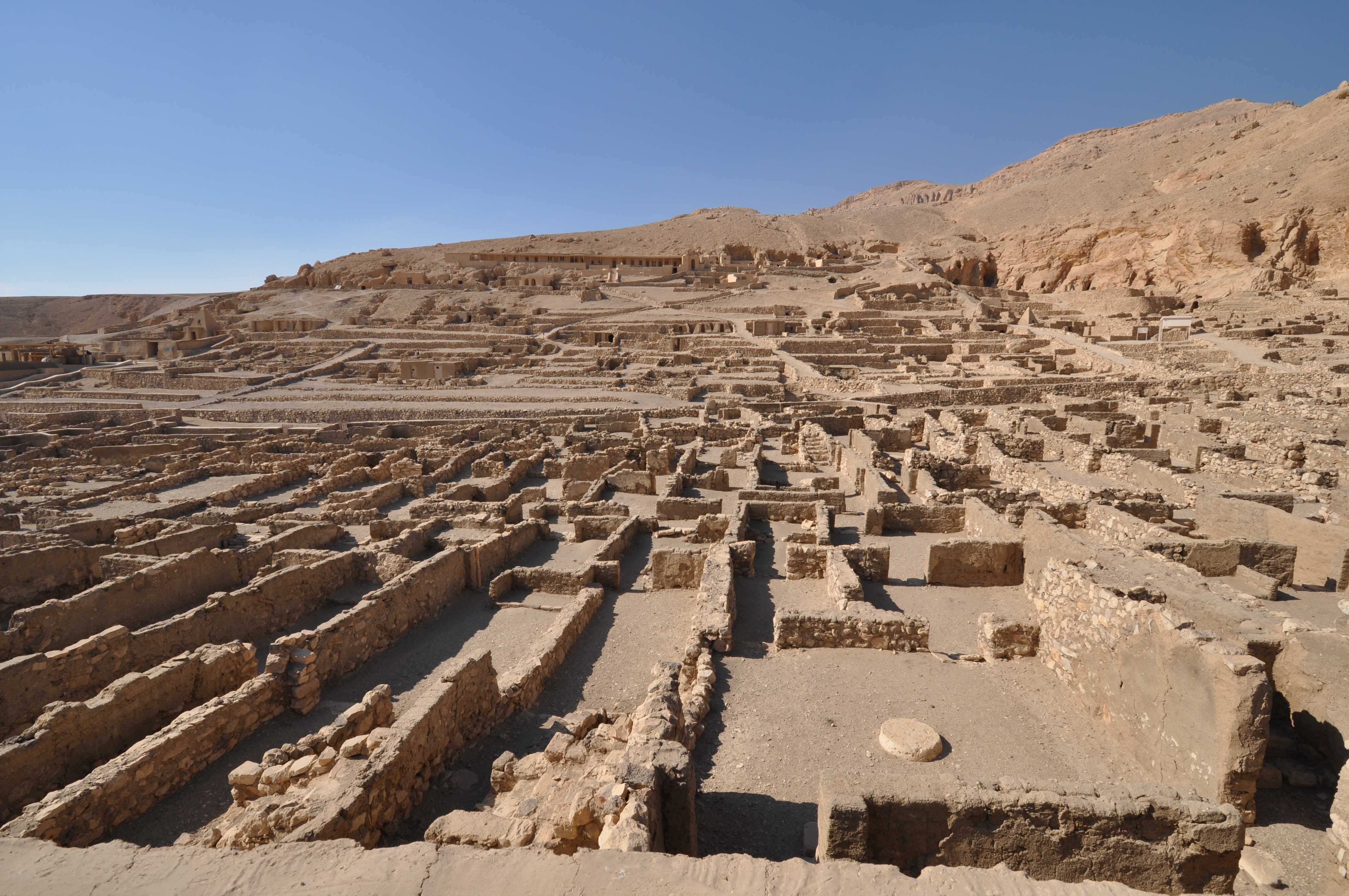 One of the best aspects of this temple is how uncrowded it is. Since Deir el-Medina is not included on the majority of Egypt tailor made tours, you'll have plenty of space to explore this part of Luxor without having to worry about crowds. A visit to Deir el-Medina can easily be arranged when booking your Egypt private tour.
Visit the Mummification Museum
If you are fascinated by the mummification process, then a visit to Luxor's Mummification is an absolute must. It's a smaller museum, tucked away beside the Nile, however, if you want to learn ancient Egypt's secrets and process towards the afterlife, then a visit is worth your time. It is one of the best museums in Egypt.
Here you will find all kinds of mummies including those of animals such as cats, fish, and crocodiles and, of course, a human mummy. The human mummy is known as the mummy of Masharta who was the high priest of Amun in Thebes between the years 1054-1045. You'll also be able to see the tools used for the mummification process as well as several examples of canopic jars, amulets, and embalming fluid.
Browse the Local Market
Looking to do a little shopping in Egypt? Take a wander through Luxor's local market. It's big, with part of the market carrying typical souvenir-type merchandise such as t-shirts, magnets, and scarves. However, as you continue further down the street the typical tourist fare will disappear and make way for the local market which carries an array of products ranging from household items, teas, spices, dyes such as indigo, and more.
The market can be a bit chaotic, but if you are up for a little adventure and can deal with the vendors trying to get your business then it can be a lot of fun. Remember, when it comes to buying, you are supposed to haggle. If you are looking for something specific, try asking your private Egyptologist tour guide or at your hotel what the average cost for that item should be. If you don't have that option, have a price in mind of what you think it's worth (be reasonable) and make that your goal- so start lower. The general rule is to get the item at about 50% of what they originally asked but some vendors know this trick and will up the original price even more. Haggle wisely though because if you go too low and offend them they will refuse to do business with you.
Off the Beaten Track Things to do in and Around Aswan
Aswan is best known as the gateway to Abu Simbel Temple down in Southern Egypt. It's also a start/end point for Nile cruises and has a couple of nearby temples to see along with the Aswan High Dam. Most people spend a quick day here before moving on, but if you have a little more time or would like to see and do something different, then consider adding these off the beaten track things to do in and around Aswan to your list.
Pick up some Souvenirs from the Aswan Spice Market
Like the local market in Luxor, Aswan has a great local market as well. It's one of the best places in Egypt to pick up any spices. In fact, many local Egyptians who work in tourism will stock up on spices themselves while in Luxor.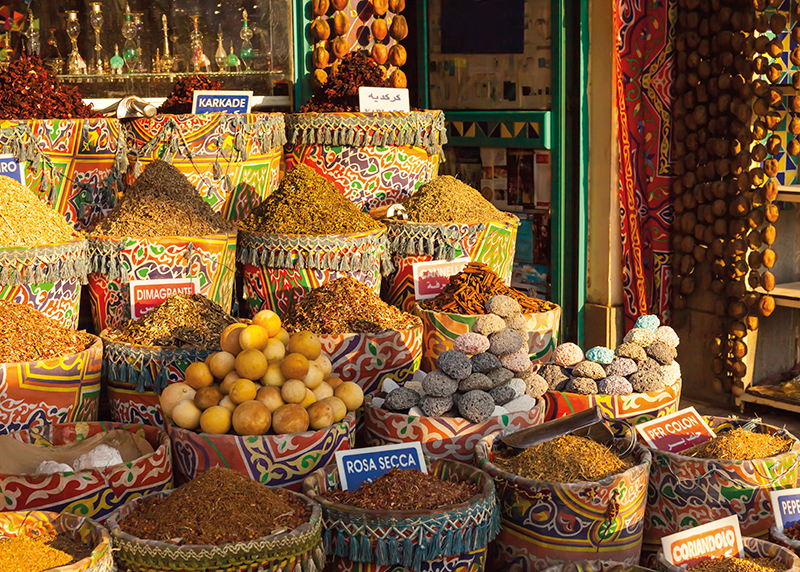 Many visitors say that this market is their favourite in all of Egypt. The vendors are said to be friendlier and less aggressive than in the other markets around Egypt and the merchandise features plenty of great local products. If you are looking for actual spices such as saffron, cinnamon, or nutmeg, you won't be disappointed. Other fun finds include tea, especially the hibiscus leaves used in hibiscus tea, galebeyas (Egyptian robes), and Nubian embroidered goods. Don't forget to haggle!
Escape the Heat at the Botanical Gardens
In the middle of the Nile at Aswan is a small island called El Nabatat Island or Kitchener Island. It was once owned by a lord who transformed the land into a beautiful garden filled with exotic plants and flowers from across Asia and Africa. Now, it's owned by the government and open to visitors who want to walk through the lush grounds, admire the beauty, and take advantage of the cool tree shade and breeze from the Nile.
If you are a true nature lover and interested in flora and fauna, you'll love these gardens. There are tons of different species including some rare palms such as the Sabal Palm and the Royal Palm. Even if you aren't up to speed on your plant species, you'll enjoy the natural beauty just walking through the pathways.
Take a Look at the Aga Khan Mausoleum
The Aga Khan Mausoleum stands tall on the west bank of the Nile River just outside of Aswan. To the unassuming eye, it looks almost like a palace sitting against the sands of the desert. However, this beautiful structure is actually the Mausoleum of Aga Khan III who is best noted for his work in Muslim rights and the protection of Muslim rights in India.
The mausoleum is a beautiful structure, built in a similar style to the Fatimid tombs of Cairo. Another stand-out feature is the material used to build it; pink granite which gives it a warm glow under the sun. While the Mausoleum itself is closed to the public, you can still visit the area in which it sits to take in the gorgeous architecture as well as the panoramic views over the Nile river.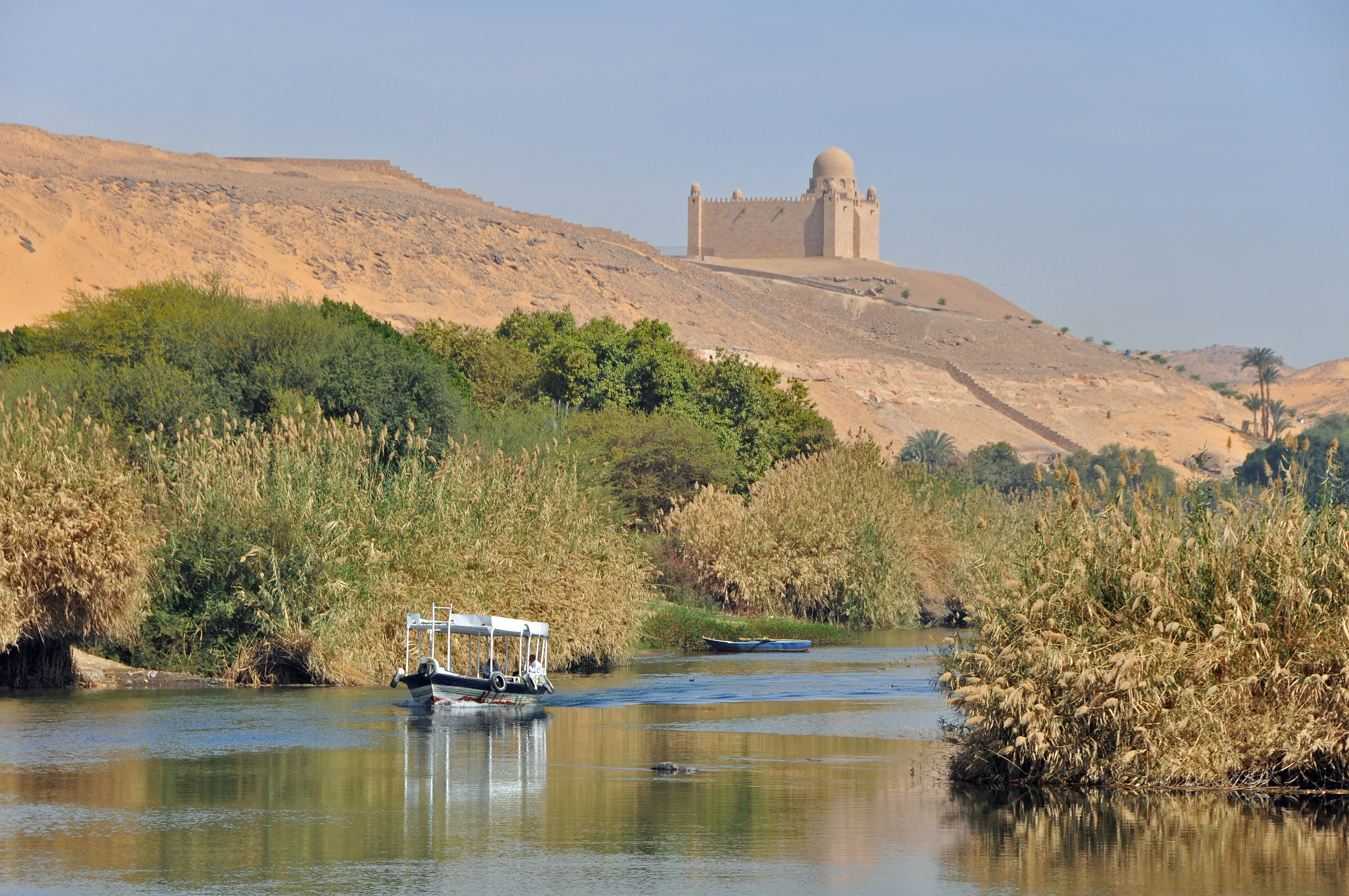 Ready to plan your Egypt vacation? At Osiris Tours, we pride ourselves in being one of the best Egypt tour companies for those looking for a private, luxury Egypt tour. Whether you are looking to see the classic Egyptian attractions, lesser known sites, or a combination of both, we can worth together to create an itinerary to suit your needs and interests. Get in touch with our team and we'll ensure that you see the best that Egypt has to offer.