Discover Ancient Egypt at Karnak and Luxor Temples
Did you know that when Christians say "Amen" at the end of a prayer, this comes from the Egyptian god Amun – who was the main deity worshipped at Karnak Temple? The site of Karnak in ancient Egypt is the largest site of ancient religion in the world; some might call it the "Vatican" of the Egyptian religion. It has been a site of worship for over two thousand years and is one of the most impressive structures in Egypt.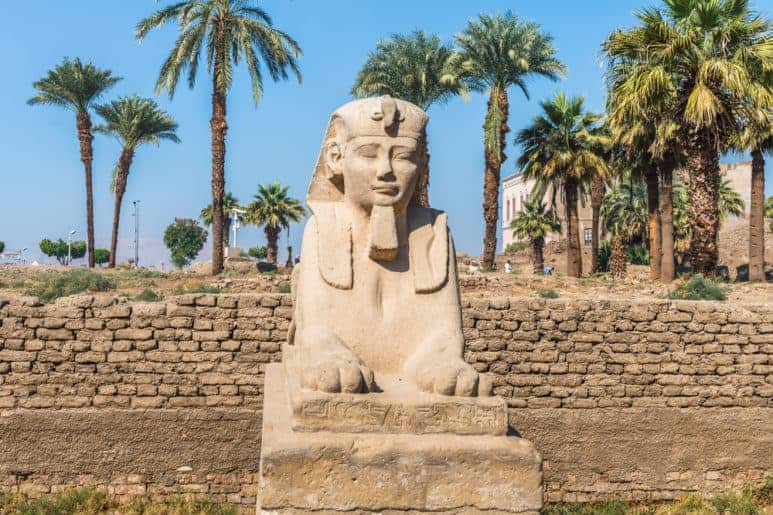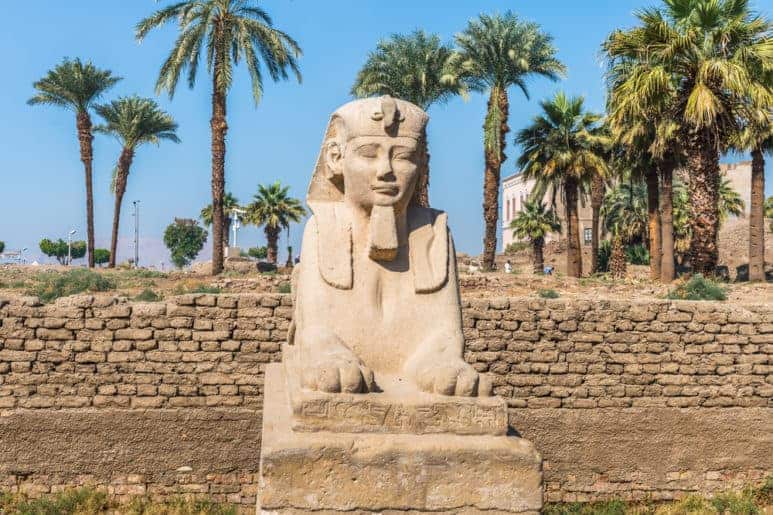 Nearby on the east bank of the Nile River in the city known as Luxor you'll find the Luxor Temple, another stunning example of ancient Egyptian architecture. Historians believe that this is where many of the kings of Egypt were crowned. During your visit to Luxor, Egypt seeing these two temples is an absolute must – as it will give you a priceless insight into ancient Egyptian religion and culture. Check out our Luxor guide for more info here.
Luxor day tours are the best way to see these amazing temples and learn about their history. It is possible to book private Egypt tours to the temples at Luxor and Karnak with an expert guide who can explain every detail and facet of the architecture to you. There's so much to see and discover – the temple within the heart of Karnak is so large that Notre Dame Cathedral in Paris, St. Peter's in Rome and the Cathedral in Milan could fit inside the walls with room to spare.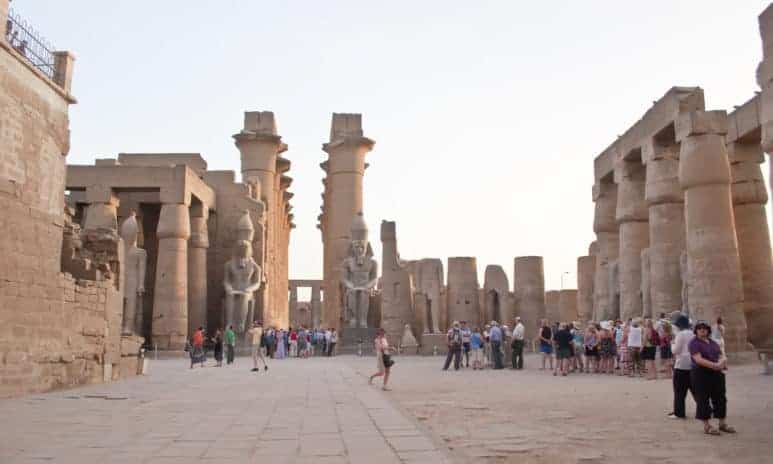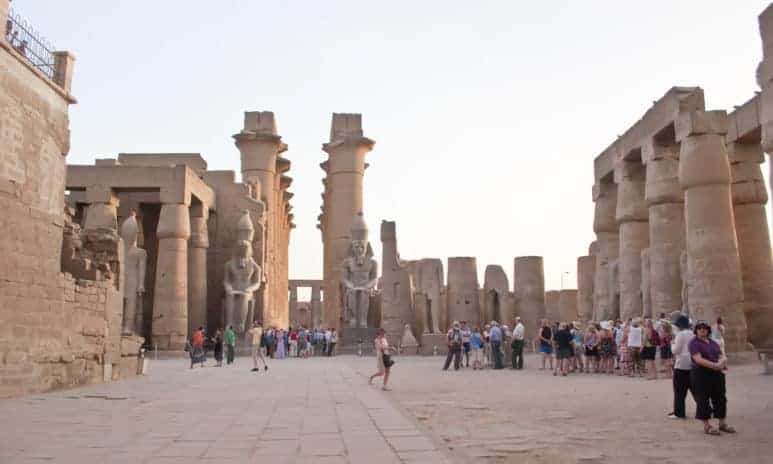 Tips for Visiting Karnak and Luxor Temples
Give yourself plenty of time to explore, as the temple sites are enormous. Make sure that you are wearing comfortable walking shoes and that you are protected from the strong Egyptian sunshine with a hat and sunscreen. You should have a fully charged camera battery and an empty memory card – there are so many stunning opportunities for great photos when booking any of our Egypt tour packages.
At Karnak, make sure that you visit Hypostyle Hall, which is considered to be one of the greatest architectural achievements in the world. The hall covers an area of more than 64 thousand square feet and is filled with 134 massive pillars.
Also, don't miss the Temple of Amun, which you will enter by walking down the Avenue of the Sphinxes that once stretched all the way from Karnak to Luxor Temple. When you walk to Luxor Temple, your private Egypologist guide will tell you about how this enormous structure was built in 1,400 BC and was added to over the years by many different pharaohs including Ramses II, Tutankhamun in the Valley of the Kings in the West bank of Luxor, and Alexander the Great.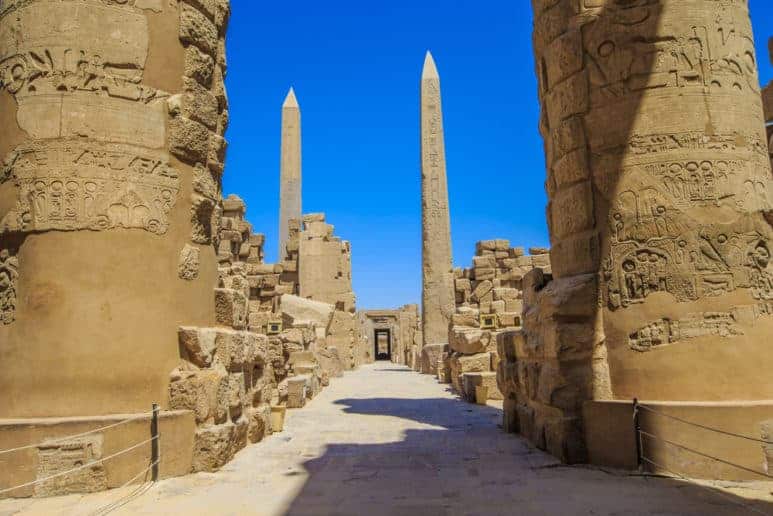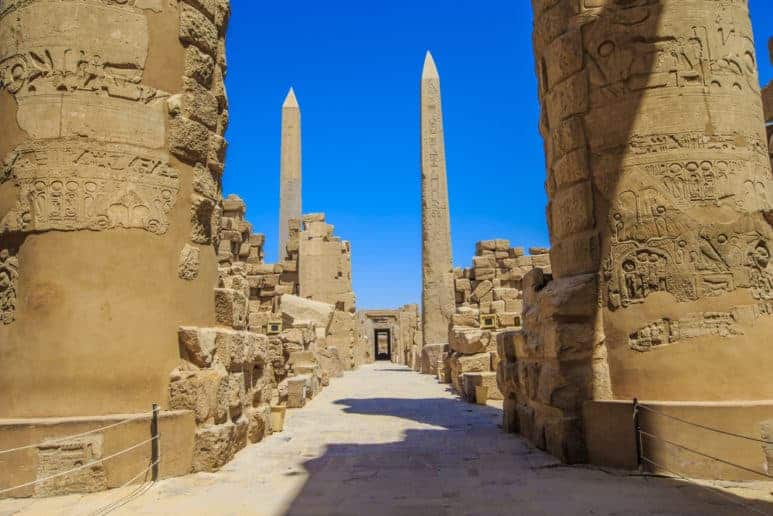 Then, enter Luxor Temple past the two colossal statues of Ramses at the entrance and gaze at the stunning columns of the inner sanctuaries. Inside you will find a chapel dedicated to Alexander the Great, who rebuilt this interior space in his own name. It's easy to get lost for hours gazing at the incredible detail and workmanship that went into constructing these beautiful buildings.
An Egypt luxury tour to the amazing temples of Luxor and Karnak will give you a glimpse back in time to a powerful site of ancient Egyptian religion and will be an unforgettable travel experience.