You could spend a week visiting the stockpile of museums in Cairo and still wouldn't have enough time to explore them all. While most people think of Cairo as a bustling metropolis overflowing with energy, it's also a vibrant cultural hub where the country's heritage is apparent from the moment of arrival. Egypt's capital city offers centuries of history and an assortment of institutions showcasing art, artifacts, textiles, jewelry, and other archaeological finds from the Pharaonic times to the present day.
Considering the vast concentration of museums in Cairo, you'll want to spend more than a night or two in the city. When booking an Egypt custom tour, cultural travelers should set aside several days to browse the city's portfolio of museums. Some are epic in size and offerings, and others are more boutique, perhaps even hidden, yet no less significant. Some will require a full day or even more time, while others warrant only a few hours. From the Grand Egyptian Museum slated to open late 2020 to the spectacular Abdeen Palace Museum and the under-rated Musee de la Barque Solaire, here is an overview of the best museums in Cairo tailored to those interested in immersing themselves in the unique history of Egypt.
The Egyptian Museum
Located in downtown Cairo, this two-level museum is also known as the Museum of Egyptian Antiquities and the Museum of Cairo. Featuring more than 120,000 artifacts, the collection includes items from Tutankhamen's tomb, jewelry unearthed in the Royal Tombs of Tanis, mummies found from the 19th century onward, as well as discoveries from the Old Kingdom and the Middle Kingdom. Don't miss the garden alongside the museum where a statue pays tribute to Auguste Mariette – a French scholar who founded the Egyptian Department of Antiquities – and 23 busts of famed Egyptologists are on display. While some of the Egyptian Museums' collection will transfer to the new Grand Egyptian Museum (up next), this "mother" of Egyptian museums, as it's been called by Egypt experts, will continue to be a number one choice for locals and visitors. According to Reuters, the museum announced that it would undergo a much-needed revamp, so the Egyptian Museum will soon have a fresh face.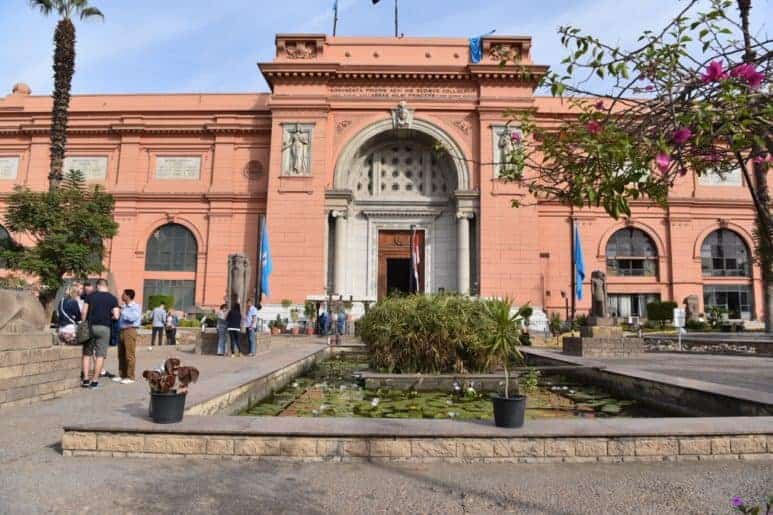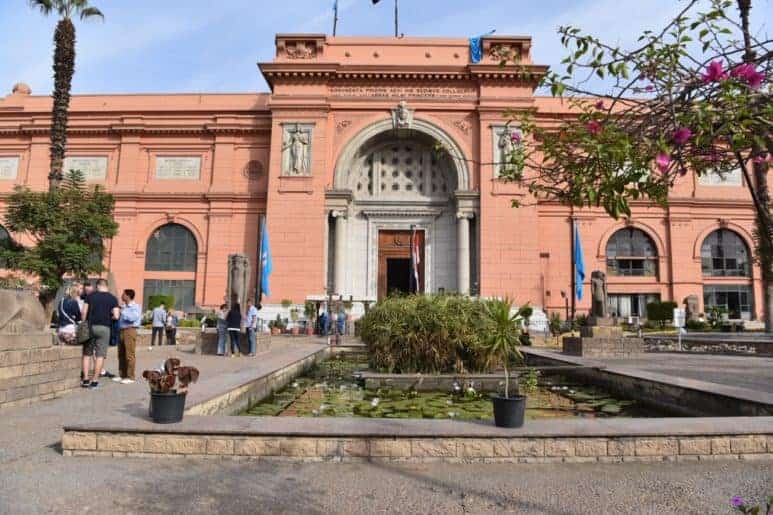 Midan Tahrir, Geographical Society Building, Cairo
Grand Egyptian Museum
This masterpiece is said to be the most significant archaeological museum on the planet, and will finally open to the public in the fourth quarter of 2020. Referred to as the GEM, the museum and its conception began way back in 1992 in hopes of a larger, more modern space to exhibit Egypt's wealth of antiquities. This exciting billion-dollar museum will be located on the Giza plateau, outside Cairo, and boast stunning views of the pyramids. A monument of Ramses II will lord over the central atrium, and 87 states of kings will adorn the grand staircase. Galleries will be divided by eras in Egypt's history and organized by theme. The GEM could welcome as many as five million visitors annually, and for many, one day won't be nearly enough. To fully experience this exciting new museum, plan to spend two days there.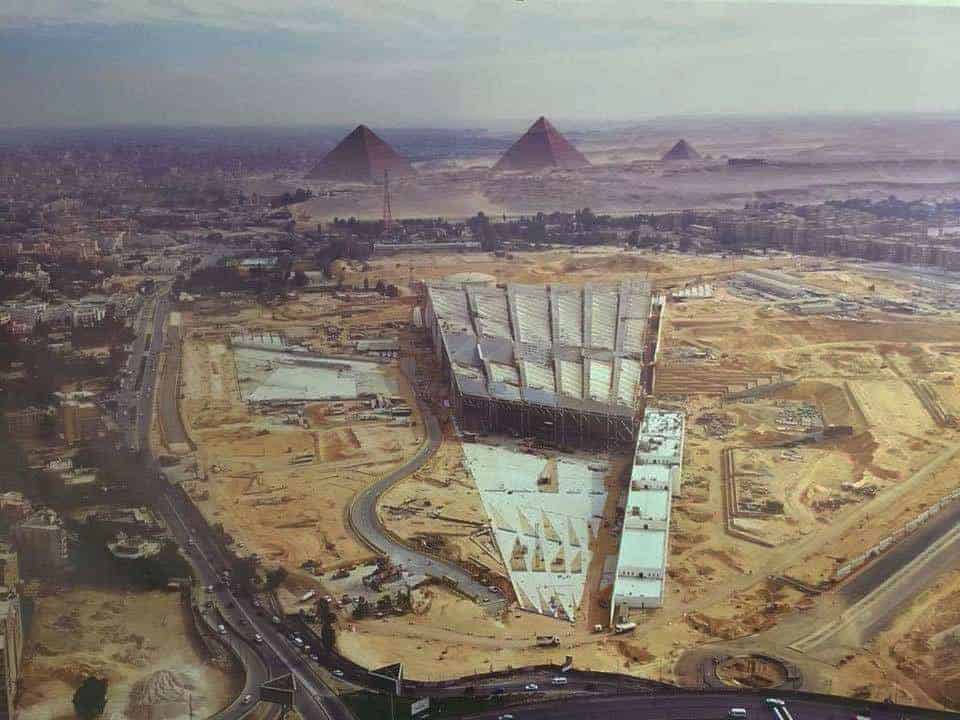 Alexandria Desert Rd, Kafr Nassar, Al Haram, Giza Governorate
National Museum of Egyptian Civilization
NMEC is the first museum of civilization in the Arab world. Situated in Old Cairo's El-Fustat district, this museum highlights 50,000 artifacts derived from Egyptian civilization, beginning with prehistoric times through the present day. Six galleries include the Dawn of Civilization, the Nile, Writing, State and Society, Material Culture, Beliefs and Thinking, and the Gallery of Royal Mummies. NMEC launched a soft opening in February 2017, but the building is not yet complete. More galleries have opened in the past three years, and the National Museum of Egyptian Civilization will continue to evolve until this billion-dollar project is finished. As the largest museum in the world dedicated to one civilization, this museum is a bit overwhelming and will be even more so once every gallery is open. An Egypt private tour should provide a guide (ask if not), which would work best to experience NMEC.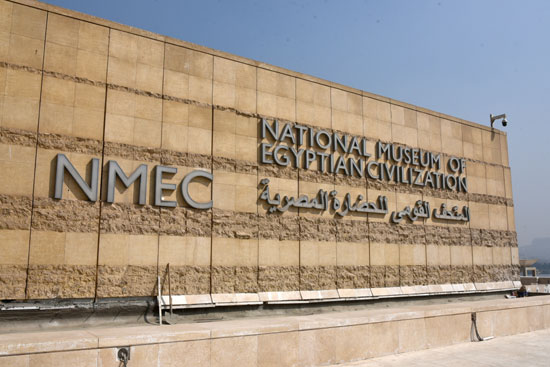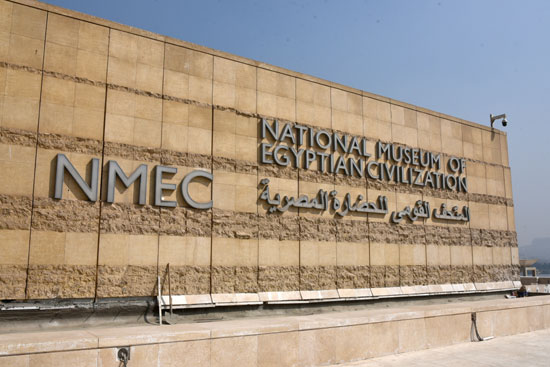 Ain Elsira, El-fustat, Cairo
Coptic Museum
Coptic Christianity originated in Egypt soon after Jesus died, and the country is still home to millions of followers of the religion. The Coptic Museum is situated within the walls of the Fortress of Babylon in Old Cairo, this museum features the most extensive collection of Egyptian Christian artifacts in the world and honors the Copt's centuries-old heritage. Marcus Simaika Pasha built the museum in 1908, hoping to celebrate the history of Christianity in Egypt, connecting Pharaonic, Greco-Roman, and Islamic culture. Over the years, people in the community have donated various pieces comprising an impressive collection of 16,000 artworks, as well as monastery frescoes and 6,000 papyrus manuscripts including the Psalms of David and Nag Hammadi.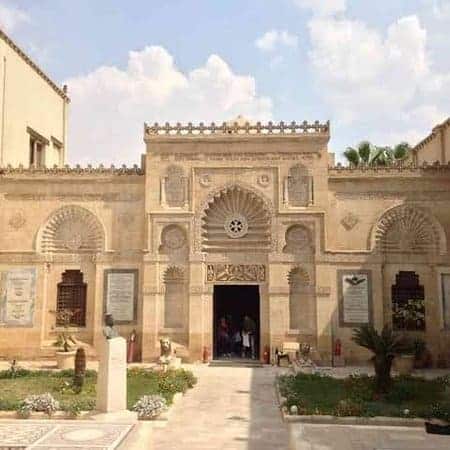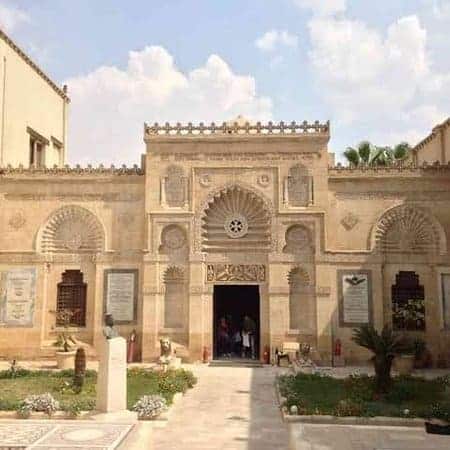 3 Sharia Mar Girgis, Coptic Cairo
Abdeen Palace Museum
Named after Egyptian politician Abidin Bey, this palace-turned-museum is deemed one of the most spectacularly ornate museums in the world. Located in the Abdeen district of Old Cairo, this majestic structure was a royal residence from 1872 until 1952 when Egypt's monarchy ended. The museum is known for sumptuous interior detailing, numerous paintings in every room, and an assembly of clocks wrapped in gold. The building houses several museums under a single roof: the Silver Museum, the Arms Museum (a vast exhibit of weaponry), the Royal Family Museum, a Presidential Gifts Museum, and a Historical Documents Museum, all of which are included in the one admission price. The upper levels frequently welcome international leaders and dignitaries.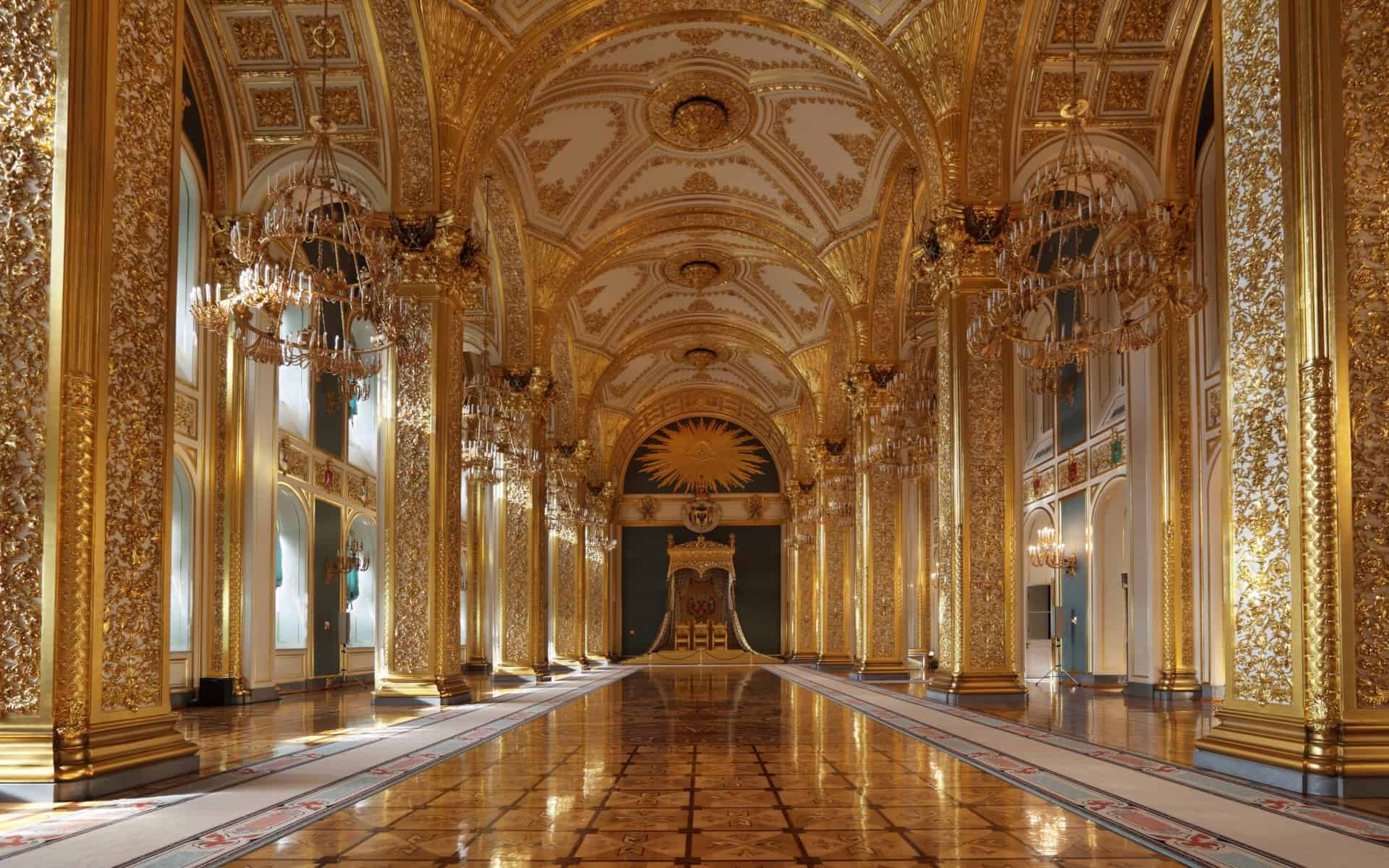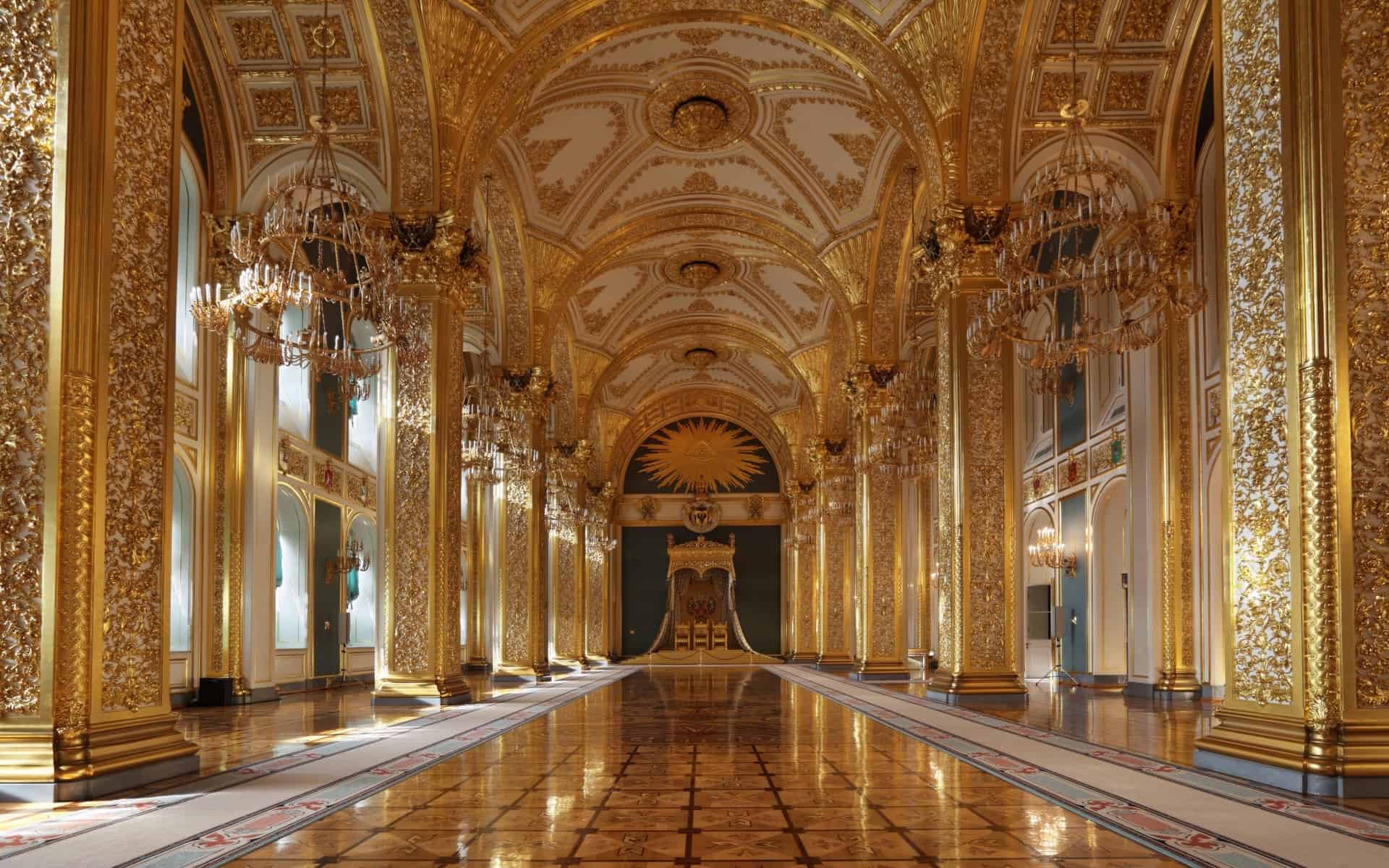 Moustafa Abdel Raziq Street, Off Abdeen Square, Cairo
Manial Palace Museum
Often considered a hidden gem in terms of Egyptian culture, this palace was designed in Arabic, Ottoman and Moorish styles while incorporating Art Nouveau and Rococo details. The extravagant museum founded by Prince Mohamed Ali features six different buildings: the hunting lodge of the late King Farouk, a throne room, a beautiful mosque, and the palace, as well as elaborate Persian gardens in an English garden park. The interior here is also quite fancy –– adorned with colorful Islamic patterns, stained glass, gilding, and antique Persian rugs.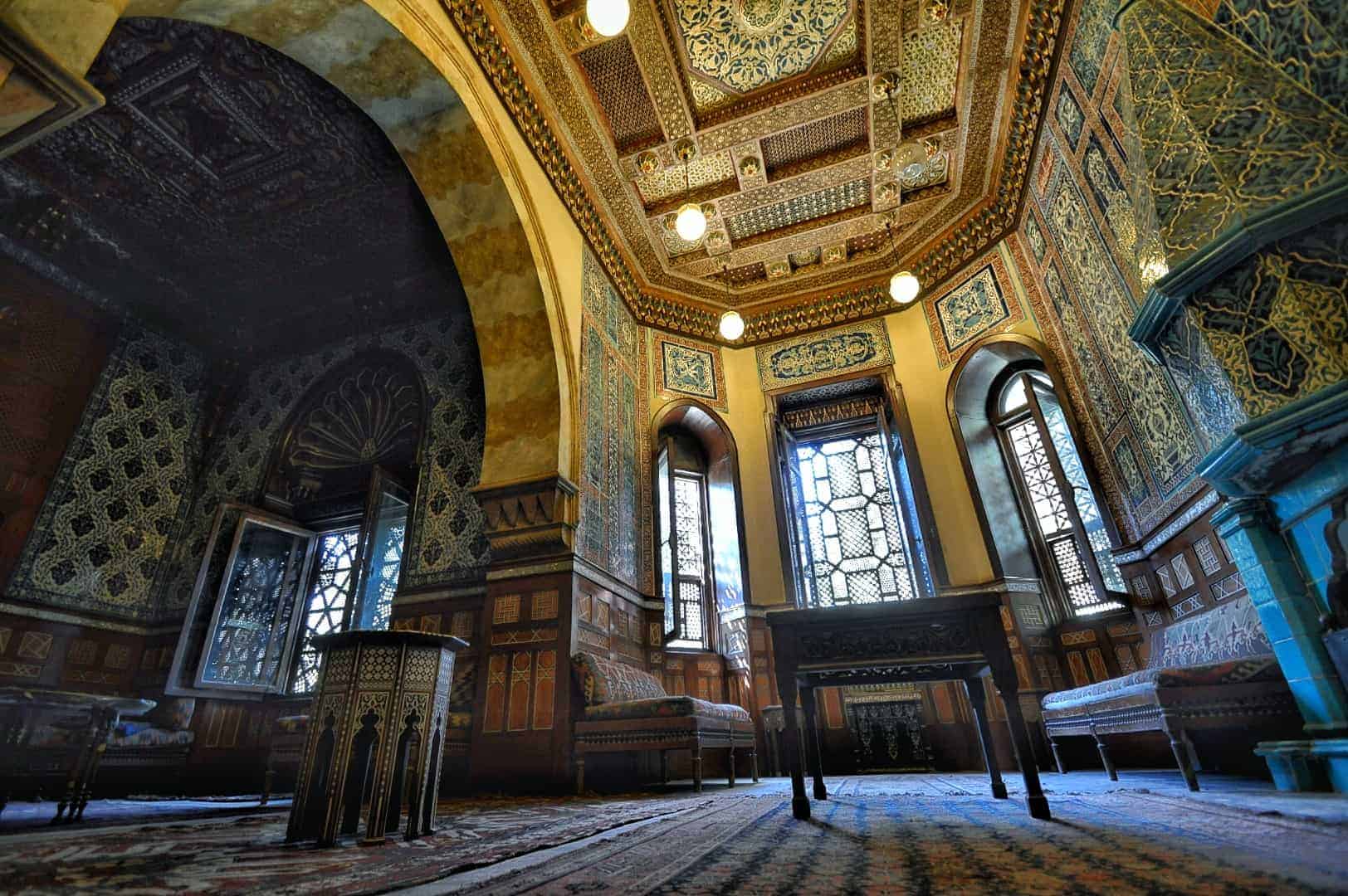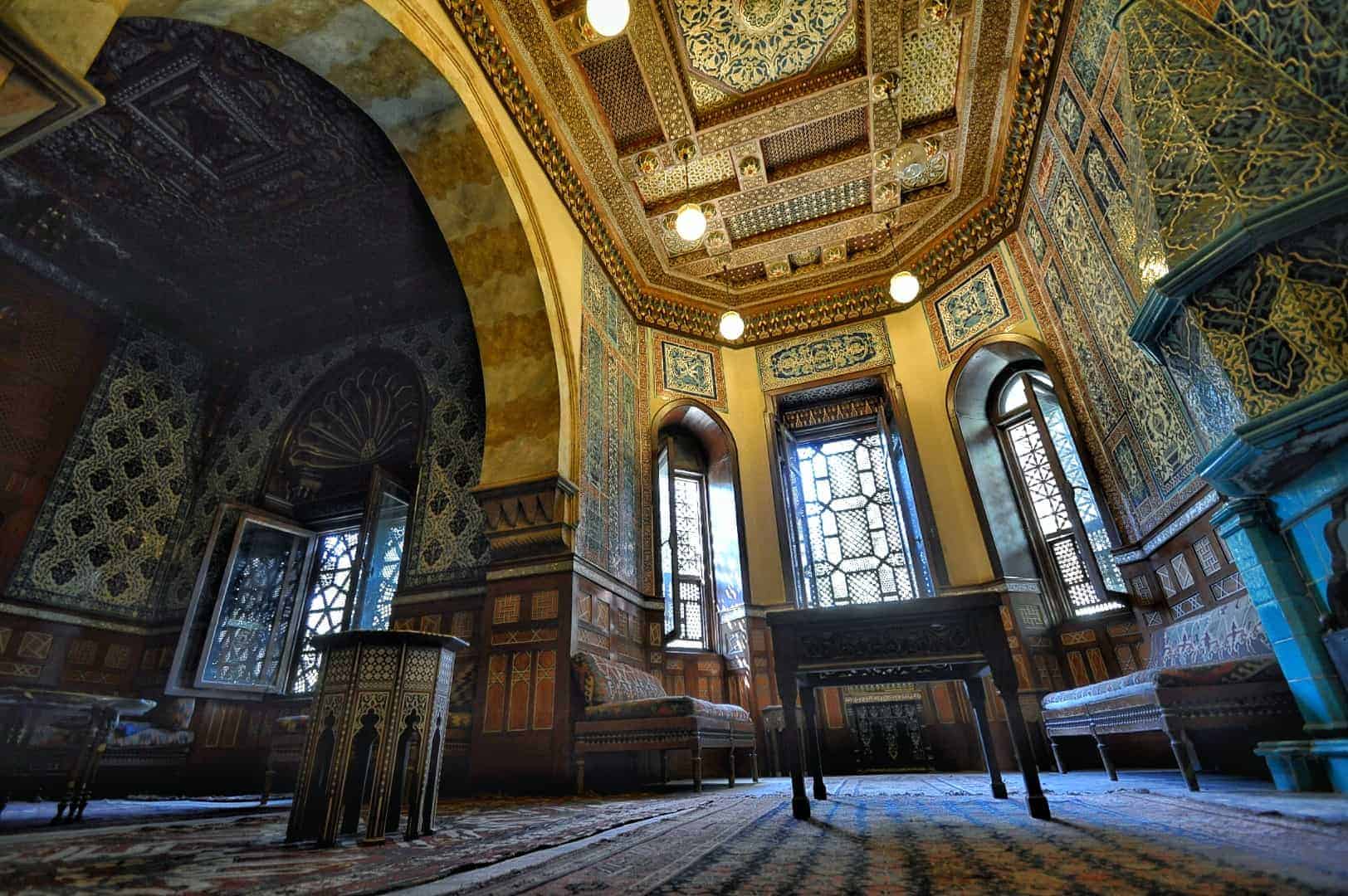 Manial Palace lies alongside a section of the Nile, making the entire setting quite lovely and cinematic; hence, this museum is a favorite among professional photographers and amateurs alike. Thus, don't forget your camera when you visit this gorgeous museum.
1 Al Saraya, Cairo
Museum of Islamic Art


There's no denying the beauty and intrigue associated with the intricate designs and bold colors of Islamic Art. In this museum, visitors have the opportunity to experience one of the greatest assortments of this genre anywhere. Rare woodwork and plaster artifacts, textiles, ceramic, glass, crystal, and metal pieces, as well as manuscripts from the Qur'an, are on display. Spanning the 7th to 19th centuries, pieces hail from North Africa, Andalusia, Iran, and the Arabian Peninsula, as well as Egypt. The Museum of Islamic Art or MIA organizes its exhibits by period or subject, for example –– coins, calligraphy, science, and astronomy, among others. Beyond the cornucopia of Islamic art on display, the structure itself is breathtaking and worth a visit, and a welcome reprieve from the hectic streets of downtown Cairo.
Port Said St, Bab AL- Khalq, Cairo
Egyptian Textile Museum
All Egypt guided tours should suggest a stop a Khan El Khalili –– the popular souk in Cairo –– and after a visit, take some time to browse this textile museum set in a sabil (a building with a fountain). Another example of stunning architecture, the small museum provides an in-depth look at the 6000-year history of Egyptian weaving and textiles ranging from blankets to linens to clothing to decorative fabrics and mummy shrouds. The Egyptian Textile Museum's exhibitions span from the Pharaohs through the Roman, Coptic and Islamic eras.
121 Muez St, Behind Wekal Sobhy Zakaria, Cairo
Gayer Anderson Museum
If you saw the James Bond film, The Spy Who Loved Me, then you caught a glimpse of this museum, also known as Beit El Kertlia. Set alongside the Mosque of Ahmad Ibn Tulun in the Islamic district of Cairo, the building is named after Major Gayer-Anderson Pasha (a British officer in the Egyptian army and an Egypt enthusiast) who lived at the address between 1935 and 1942. Here, two structures built during the Ottoman period face one another and connect by a passageway. This museum also houses a sabil (this fountain was used for drinking), which was unlikely in residences at that time.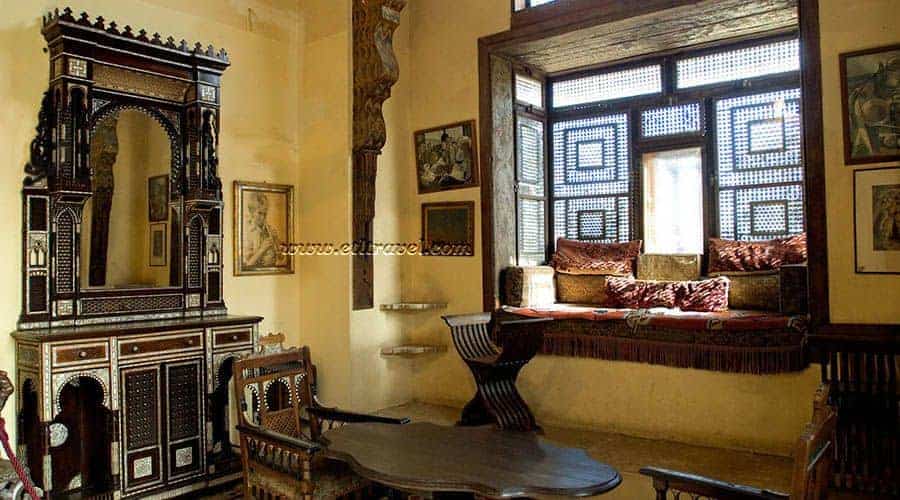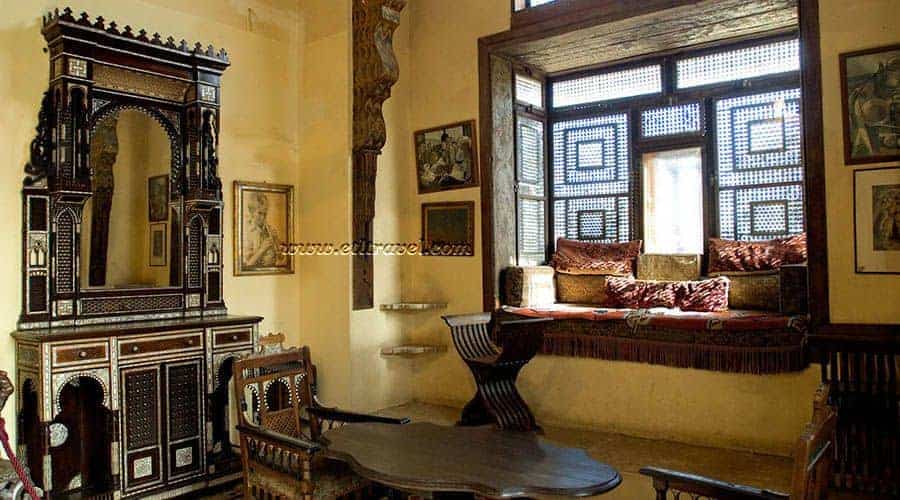 During Gayer-Anderson's time living there, he collected a trove of furniture, rugs, and Egyptian crafts, so you'll see these on display, along with decorative pillows, drawings, photographs, and pretty Mashrabeya screens. The Gayer-Anderson Museum is one of Cairo's best examples of 17th-century domestic architecture, and a can't-miss attraction when visiting Cairo.
4 Maydan Ibn Tulun, Old Cairo
Musee de la Barque Solaire
Everyone inevitably visits the pyramids when they take a trip to Egypt, and all Egypt tour packages include a stop here, so tacking on a little extra time to stop in this museum is worth it. Giza lies just three miles or so from central Cairo, and Musee de la Barque Solaire or Solar Boat Museum stands at the foot of the Great Pyramid of Giza. The structure is the site of the Solar Barge or Khufu ship, a boat to carry Pharaoh Khufu (Cheops) in the afterlife, transporting the mummy to the pyramid. While the vessel was reconstructed over 14 years after archaeologist Kamal el-Mallakh discovered it in the 1950s on the south side of the pyramid, the original is more than 4,600 years old.
Nazlet El-Semman, Al Haram, Giza Governate
National Geographic Society Museum
Few travelers know about this museum, but if you're near the El Shura Council Compound, consider stopping here. You'll find five halls, each labeled: Cairo Hall, Suez Canal Hall, Africa Hall, Egyptian Ethnography, and a hall dedicated to Egypt. Also, there's a library and a meeting hall that can accommodate up to 500 people. Though this museum isn't well organized, a few treasures attract visitors. The collection features the lifestyle and customs of 19th-century Egypt and Africa, as well as a notable King Tut exhibit. If you plan to take photos of the museum, you'll need to purchase a photo pass in addition to the entrance fee. Because this museum isn't signed well, plan to hire a guide before entering.
Kasr El Aini Street, El Shura Council Compound
Mohamed Mahmoud Khalil Museum
An early 20th-century palace that was once the home of Mahmoud Khalil and his wife is the locale of this art museum in Giza. It's recognized for a fantastic selection of Impressionist paintings, most acquired before 1928. Expect to see works by famed artists such as Claude Monet, Paul Gaugin, Vincent Van Gogh, and Auguste Renoir. This museum also boasts works by Chinese, Turkish, and Iranian artists as well as a modern addition providing a cafe, lecture hall, and a spacious exhibition hall. Because the focus isn't on Egypt, the Mahmoud Khalil Museum is a departure from the other museums on this list. Still, it's an extraordinary place and a treasure among Egypt's cultural institutions.
1 Kafor, Ad Doqi A, Giza Governate
Believe it or not, this list does not include every museum in Cairo! There are more to visit. So if you intend to embark on a purely cultural tour and spend a week or more visiting Cairo museums, we also recommend the following:
Beshtak Palace
A lavish 14th-century palace and museum, and an awe-inspiring historical building
Child Museum
A large museum on lovely landscaped grounds in Heliopolis, Cairo that caters to children
Egyptian National Military Museum Cairo
The official museum of the Egyptian Army
Bayt Al-Suhaymi
An Islamic family home said to be one of the most glorious in Cairo
The Gezira Center for Modern Art
Cairo's modern art museum also called the Egyptian Modern Art Museum
Taha Hussein Museum
The once residence of Taha Hussein, a prolific 20th-century Egyptian writer and a modern icon in Egyptian culture (located in Giza)