This will be the best first timer's guide to Aswan. It is located in the south of Egypt about 81 miles from Luxor, Aswan has long been recognized as an essential gateway city on Egypt's trade route. As the capital of the Aswan Governate, the town boasts a lovely, serene setting on the Nile River, and is worlds away from the bustling streets of Cairo lying over 500 miles to the north. While Aswan is a much smaller than The City of a Thousand Minarets, the mood is also very different from Cairo's. An African feel is palpable since Aswan is situated just 200 miles from Sudan's border.
Ask anyone who's visited Aswan, and they can vouch––even though the city is a bit off the tourist trail, it's one of Egypt's treasures and shouldn't be missed. This slice of the country promises ancient ruins, museums, beautiful gardens, and a chance to escape the crowds. If you're planning the ultimate Egypt vacation in 2020, dedicate a few days to exploring Aswan and the surrounding area. Here's our guide to help you make the most of your time in Aswan.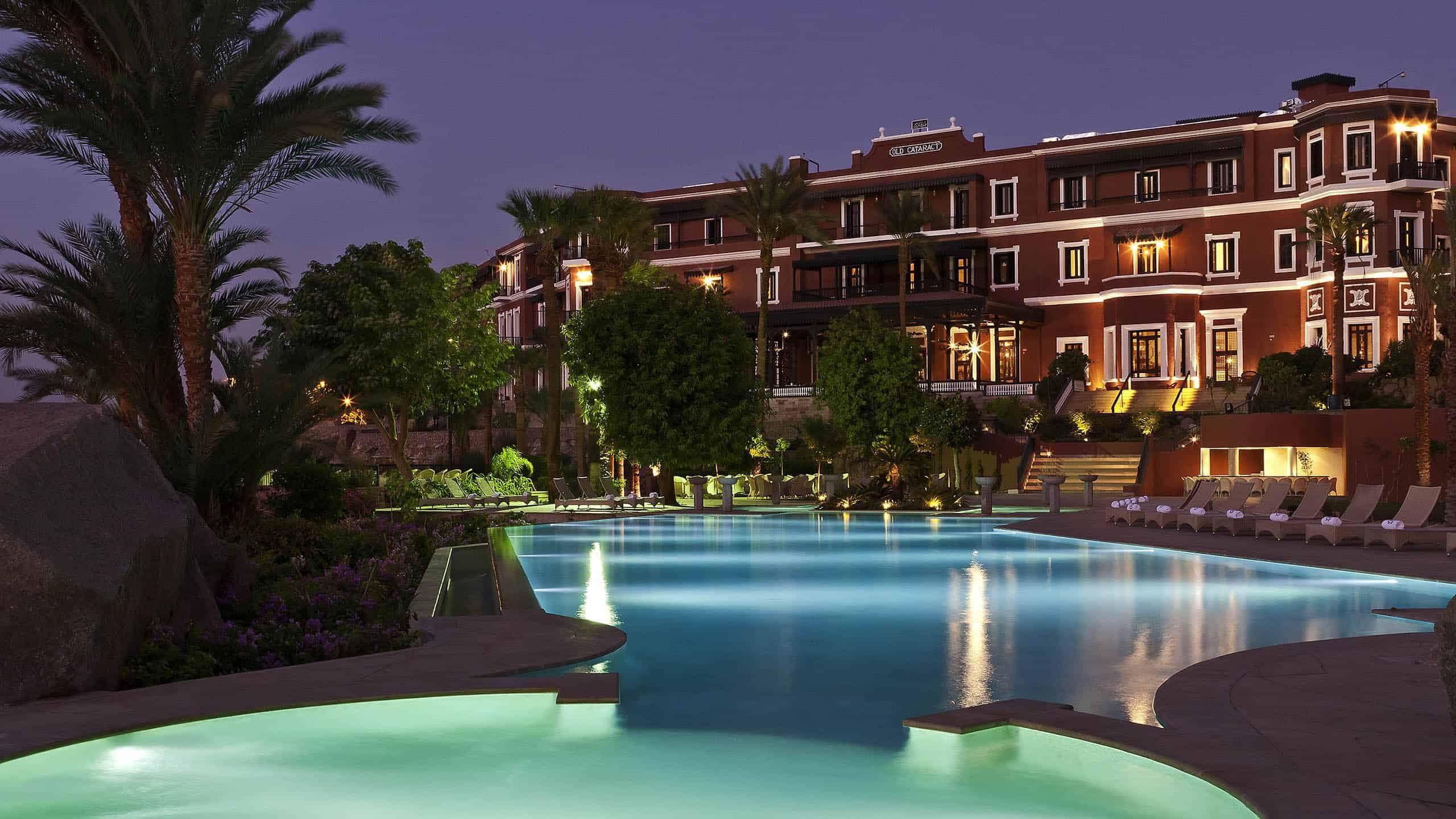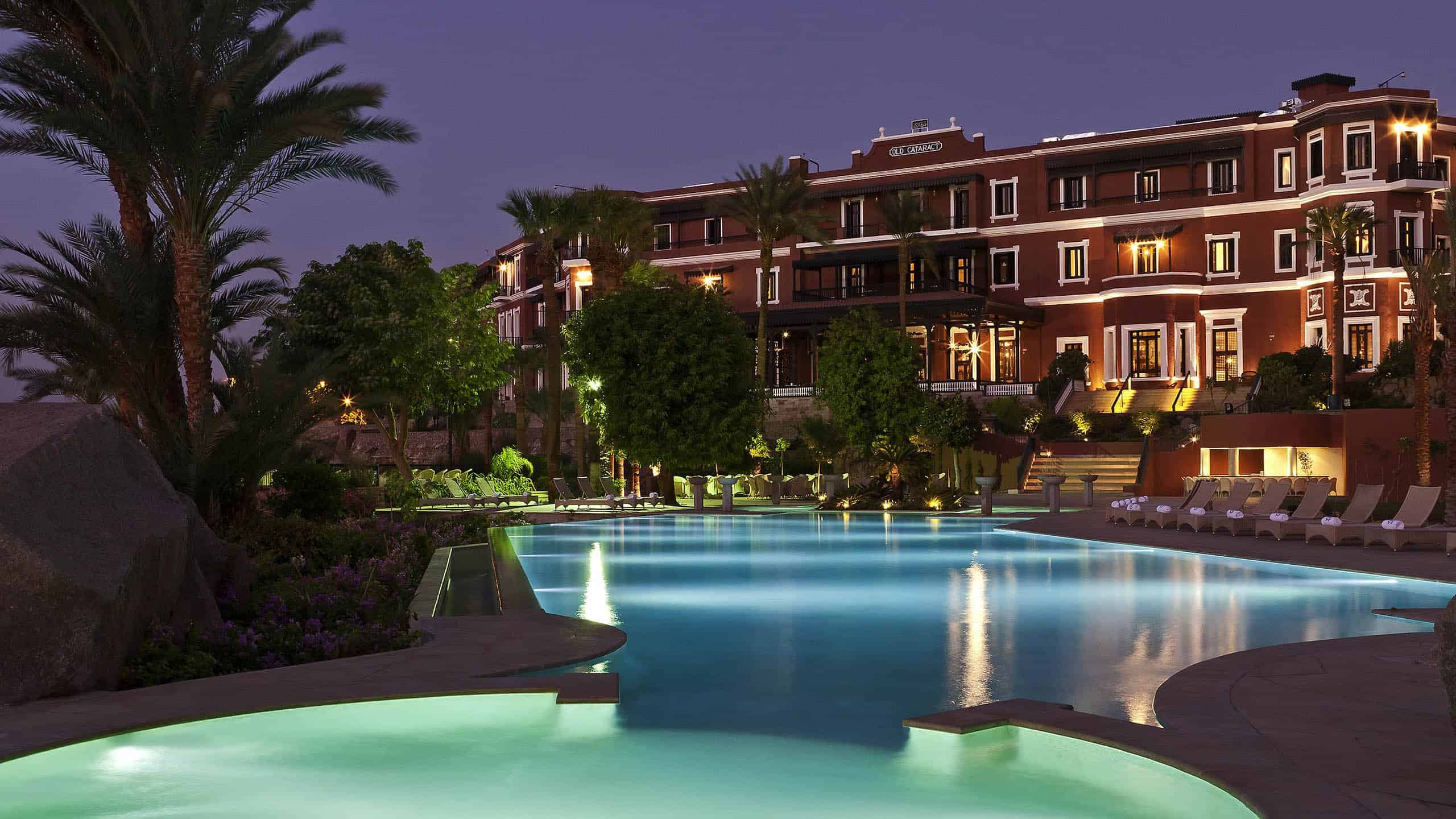 Best Sites and Attractions in Aswan
Philae Temple
One of Aswan's top attractions, Philae Temple, formerly known as Pilak, is a masterpiece dedicated to Isis, Osiris, and Horus. The temple consists of various pylons (monumental gateways), shrines, and monuments, and was the last to be built in the Classical Egyptian style. UNESCO assisted with relocating the original complex on Philae Island to its current locale on Agilkia Island after Lake Nasser flooded. To access the temple, take a water taxi; the ride only enhances the experience. While observing the carvings and detailing of this work of art up close is the highlight, the distant views of the temple from the Nile River are also spectacular.
The Aswan Dam
Completed in partnership with the Soviet Union in 1971, the Aswan High Dam is an engineering marvel. Spanning the Nile River, the dam was built to catch floodwater during Egypt's rainy season and then release the water during times of drought. The dam also produces a large amount of electricity for the country: 10 billion kilowatt-hours each year. A guide can help you learn about the dam's rich history and how its construction affected Egypt's future.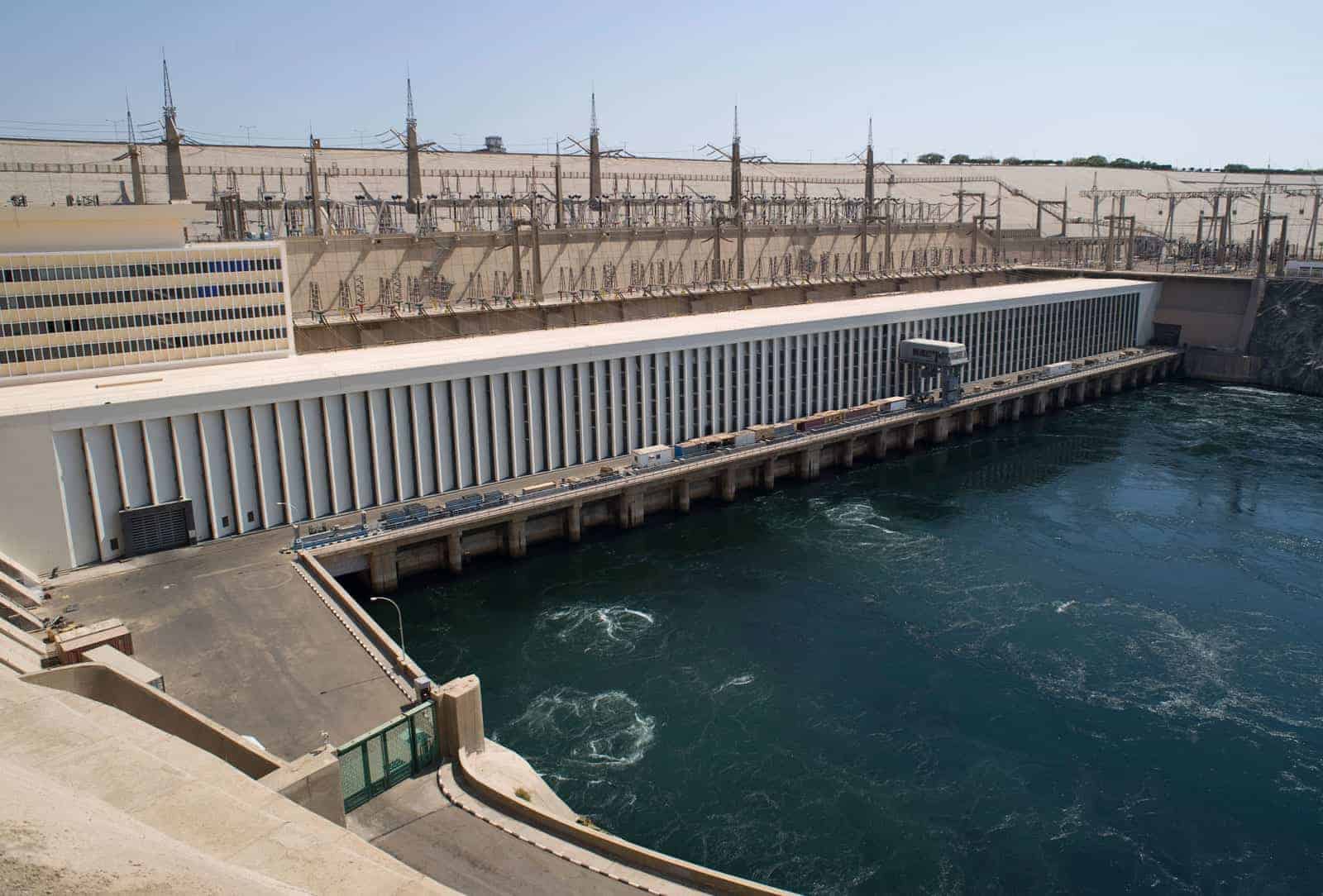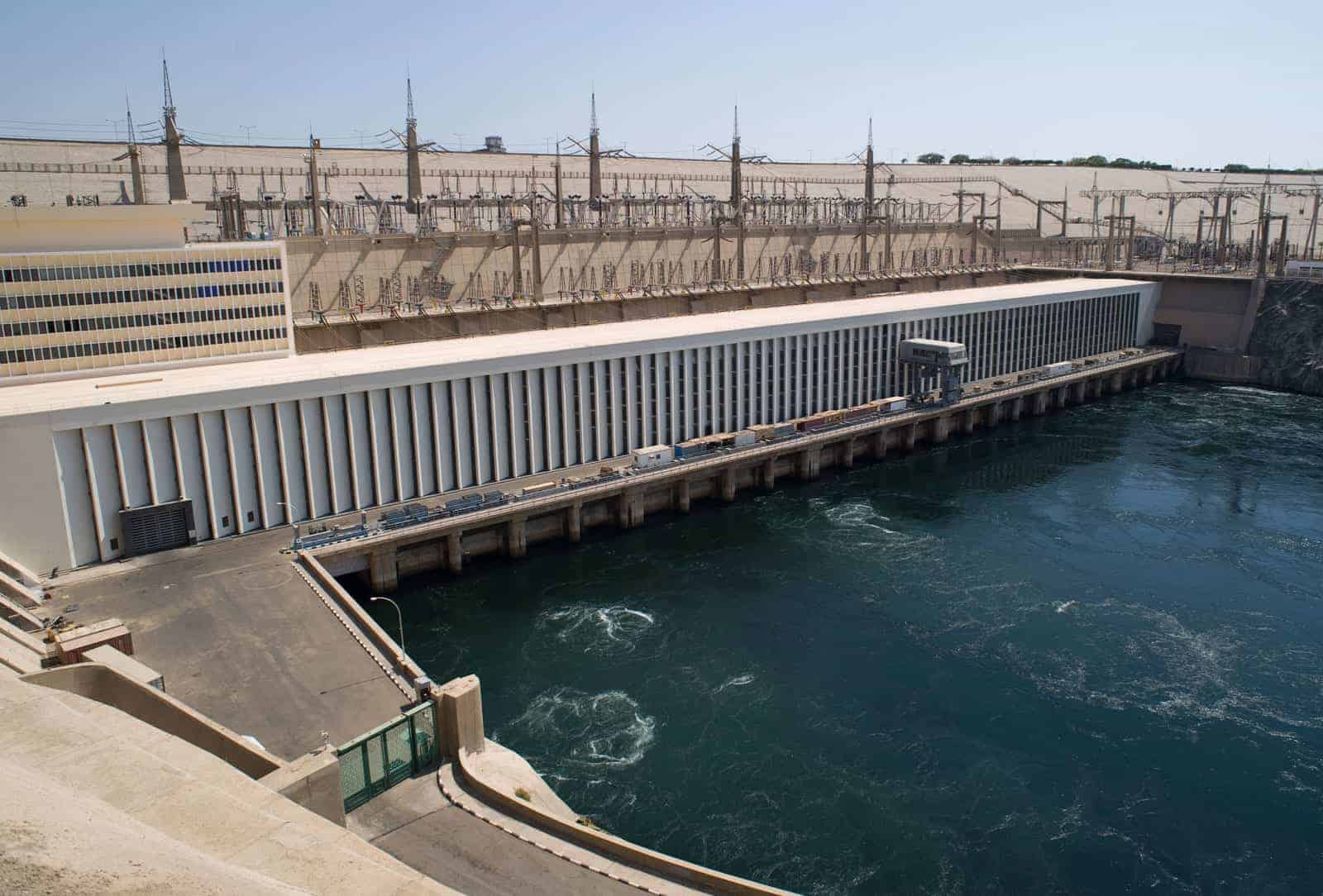 The Unfinished Obelisk
Still connected to bedrock, the Unfinished Obelisk sits in its original location in Aswan. At about 137 feet, the obelisk would've been at least one third larger than all others in Egypt had it been completed. The construction wasn't finished because of a crack in the granite which supposedly happened during excavation. Although some historians may look at this structure as a failure, the Unfinished Obelisk shows the skill level of the ancient Egyptians. At completion, it would've weighed nearly 1,100 tons.
The Nubian Museum
To learn more about this ancient civilization of Nubian people and Nubian monuments from its origin to present day, visit The Nubian Museum, perched on a hillside across from the Basma Hotel. The small museum pays tribute to Nubian culture and heritage through three levels of exhibitions as well as beautifully landscaped gardens and public spaces. Housing 3,000 pieces of Egyptian antiquities from Pharaonic, Coptic, and Islamic periods, the institution is organized chronologically. Like many sites in Egypt, the Nubian Museum is best explored as part of an Egypt private tour package if your budget permits.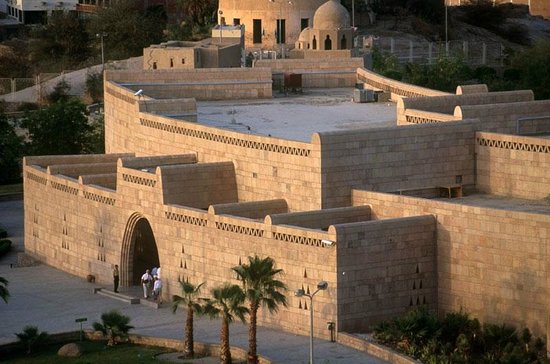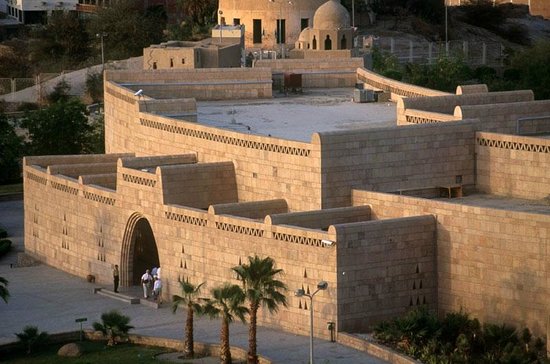 Abu Simbel
Located within the Egyptian section of Nubia (part of Nubia lies within Sudan), Abu Simbel is a village close to the Sudanese border. The town is most famous for the grand pair of temples built by King Ramesses II for his wife, Queen Nefertari, striking in their existence and scale. Many Egypt custom luxury tours should include a trip to Abu Simbel, a four-hour drive each way from Aswan, so ask your private Egyptologist guide. Despite the long travel time, visitors rave about the temples, stating that Abu Simbel was one of their most favorite days spent in Egypt and well worth the trek.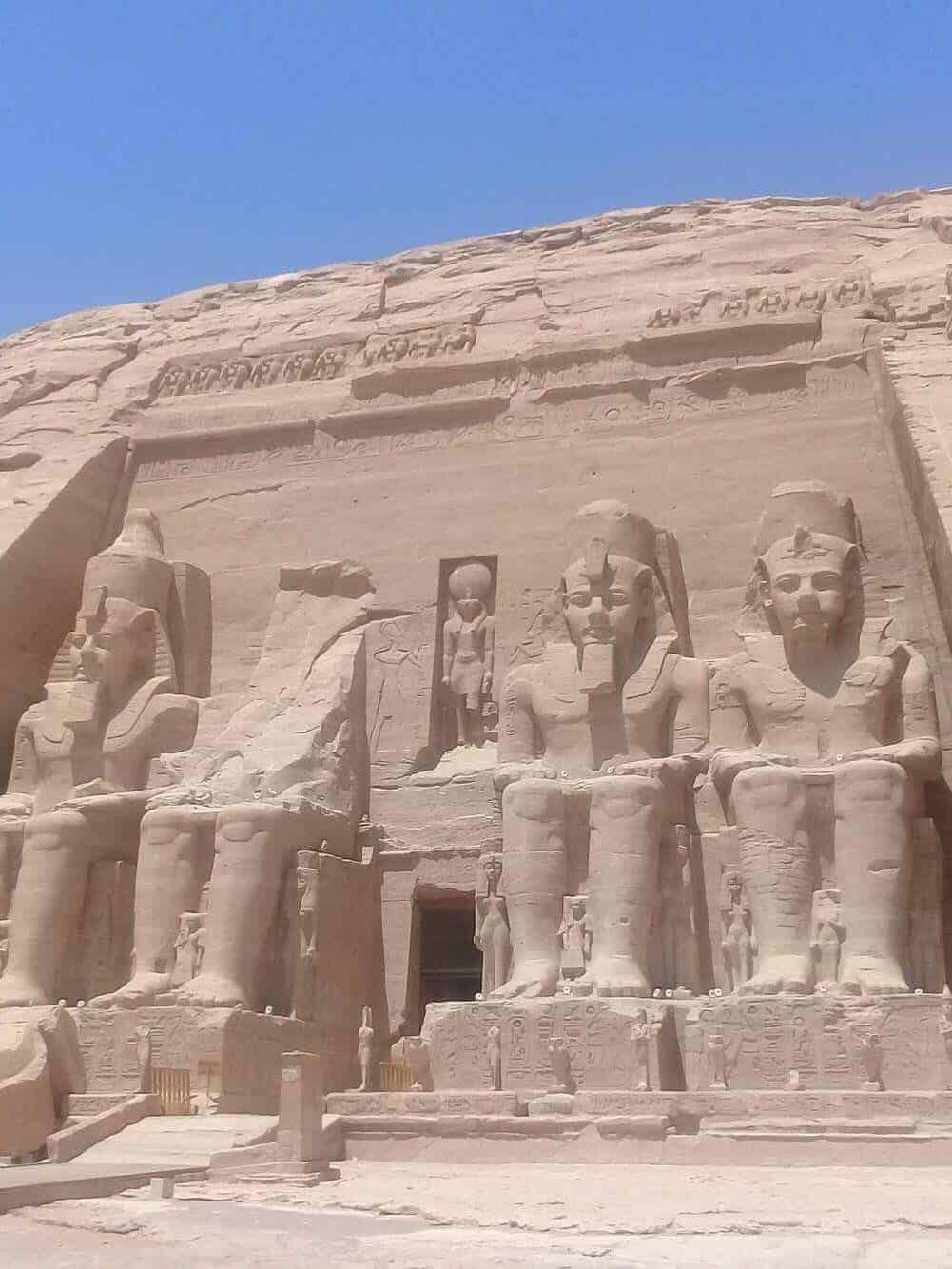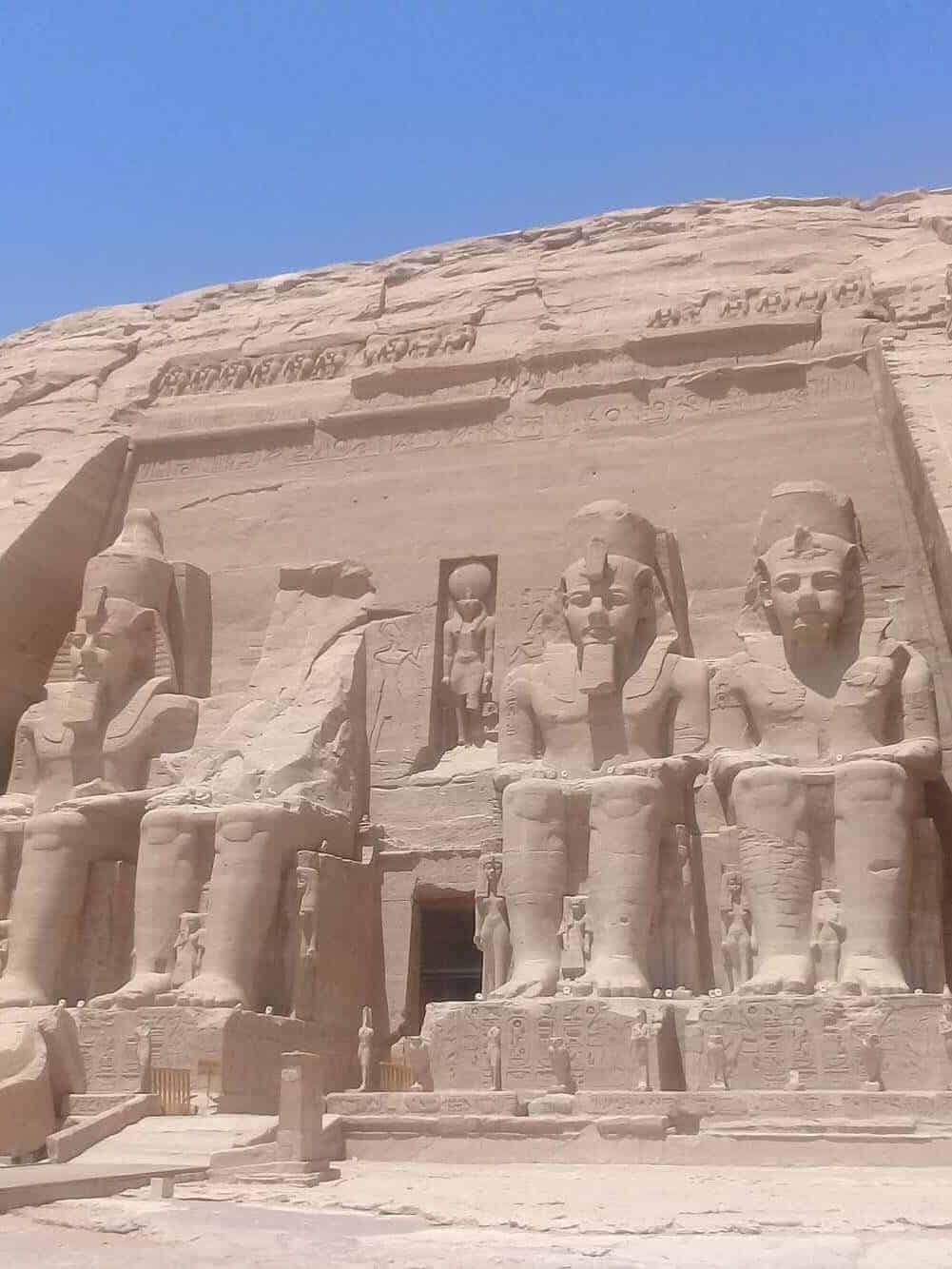 Kitchener's Island
Often called El Nabatat or Island of Plants, Kitchener's Island is a small isle in the Nile River and the site of the Aswan Botanical Garden. A colorful plot teeming with subtropical and exotic trees and plantings from around the globe, this lush parcel is just over one half a mile long and one third a mile wide. The island was a gift to Lord Horatio Kitchener in the late 1800s for his work on the Sudan campaigns. As the best guide to Aswan, this an oasis in Aswan, Kitchener's Island is a perfect place to relax and recharge.
Elephantine Island
The largest of Aswan's islands, Elephantine Island was once a significant trading post, particularly for ivory, which may be the reason for the name (elephantine means elephant in Greek). One of its most impressive attractions is the Nilometer––one of just three on the famed river––a staircase used to gage the Nile's water level up until the 19th century. Other must-see attractions include the ruins of Abu, the Temple of Khnum, and the Temple of Satet, as well as a collection of artifacts, lovely gardens, and colorful Nubian villages. There's a public ferry to reach the island, or you can hop a felucca (wooden sailboat) and finish your time on the water with a stop at Elephantine Island. Hotels and guest houses are also available if you'd like to extend your time there.
Monastery of St. Simeon
A boat trip on the Nile and an uphill camel ride lead to the Monastery of St. Simeon, also known as the Anba Hatra Monastery. Set on the west bank of the river opposite Elephantine Island, this Coptic monastery provides a glimpse of the early days of Christianity in Egypt and monks' lives as far back as the 7th century. Unlike some other Egyptian ruins, this attraction does not draw crowds, making for a much more pleasant experience. If a camel ride isn't on your bucket list, you can hike through the sand and stone (a more fearless way to reach the ruins), while less adventurous travelers can opt for a taxi instead.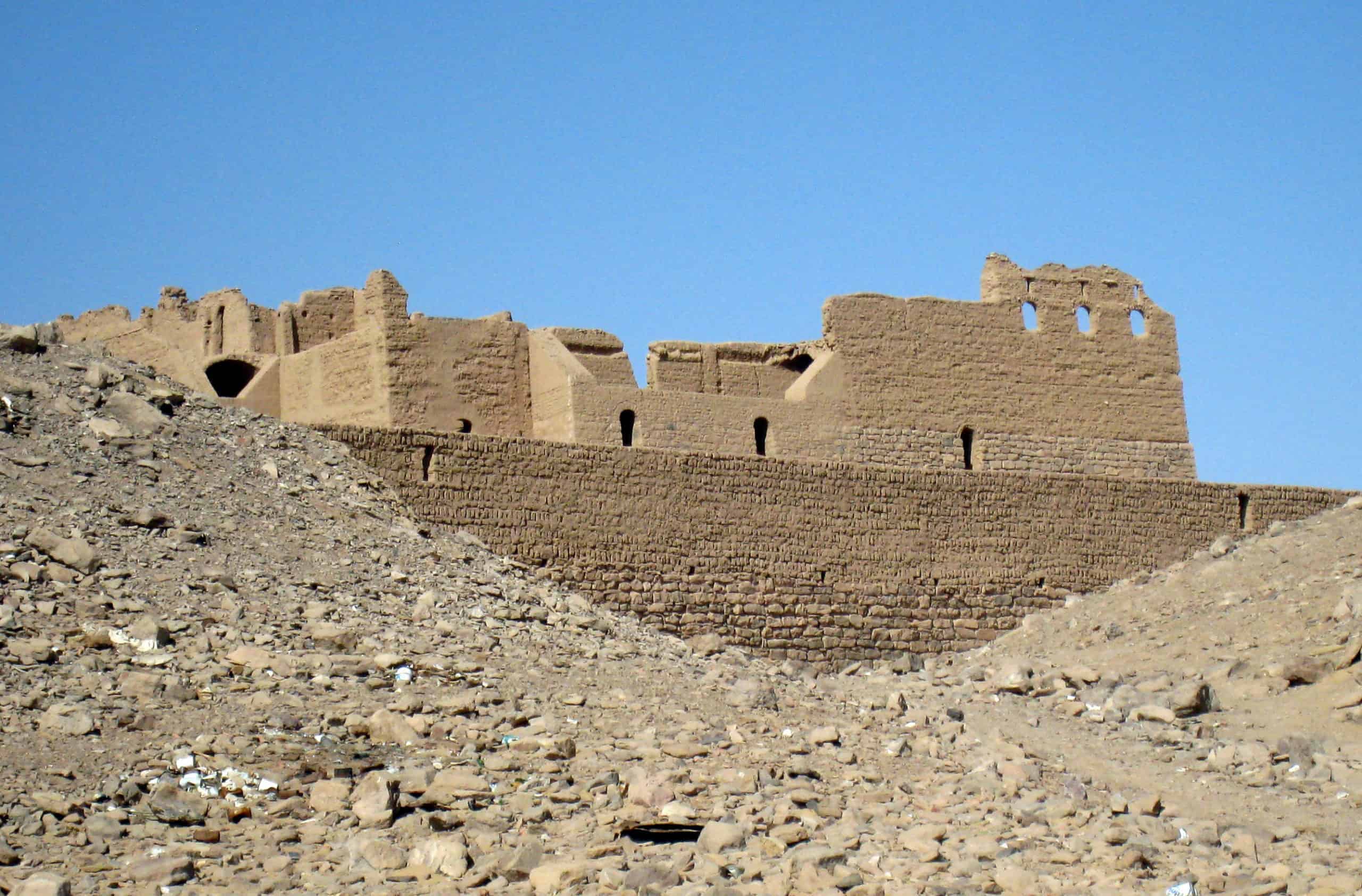 Wadi al-Subua
Translating to Valley of the Lions, Wadi al-Subua got its name because of the lion-headed sphinxes leading to the temple. The structure was built when King Ramesses II was in power. As the second-largest Nubian temple after Abu Simbel, Wadi al-Subua is known for its one preserved pylon as well as its stone exterior and inner vestibule and sanctuary, which were sculpted into the bedrock.
The Temple of Kalabsha
Constructed in the last century BC, the Temple of Kalabsha was built to honor Merwel or Mandulis, the Nubian solar god. The popular travel blog Against the Compass
recommends visiting, saying it is "the most off-the-beaten-track great temple in Egypt." Situated on an island in Lake Nasser, the Temple of Kalabsha is close to the Aswan High Dam, and about 11 miles from Aswan. The original temple was located approximately 30 miles away at Talmis (now underwater), but was moved to its current site after the dam was built. Within the temple, you'll discover a pylon, open court, hallway, vestibules, and the sanctuary. There's also a nilometer (the Egyptians used this to measure water levels) and several chapels on the site.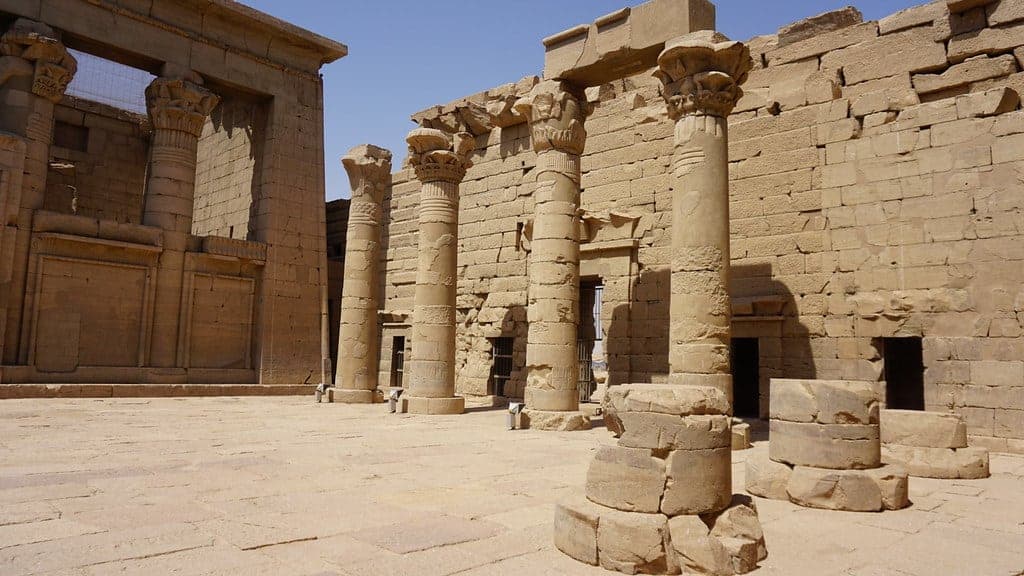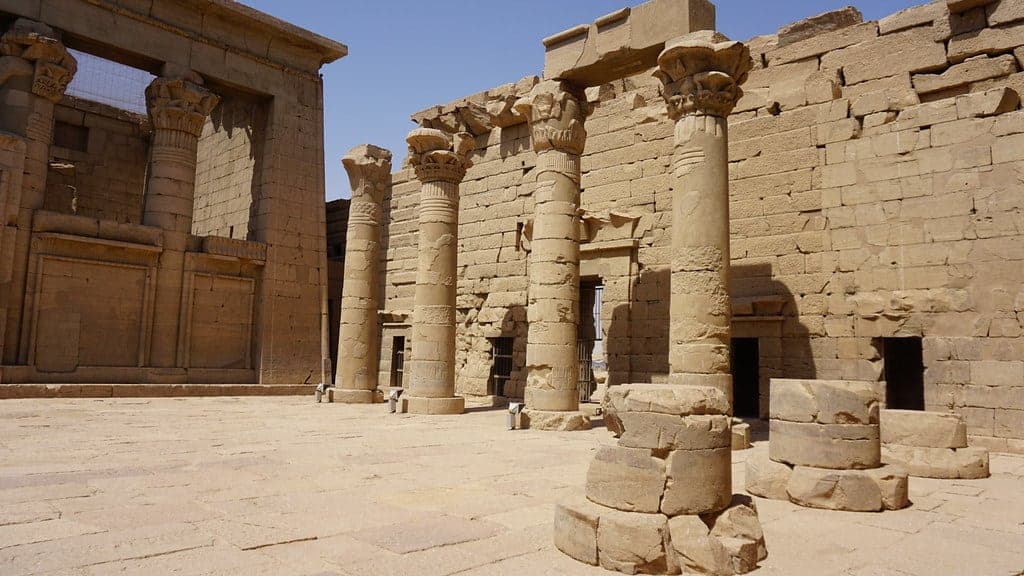 Sharia as-Souk
No trip to Aswan is complete without a stop at Sharia as-Souk or Aswan Market, a trove of Egyptian and African items such as clothing, souvenirs, textiles, spices, and other foodstuffs. While items aren't inexpensive, you can haggle and try to buy for lower prices. The souk does attract tourists, but many shoppers are Egyptian, making for a more local experience.
Best Hotels in Aswan
Sofitel Legend Old Cataract Aswan
Sleep in a 19th-century Victorian palace when you book a room at Sofitel Legend Old Cataract Aswan. Dripping with luxury, this 5-star historical hotel features French and Arabian details including Moorish domes, ruby-colored chandeliers, mashribaya windows, and Persian area rugs. The luxe spa is an ideal retreat after a day of excursions in the desert heat. Spacious rooms and suites offer all the comforts of home as well as garden or Nile River views.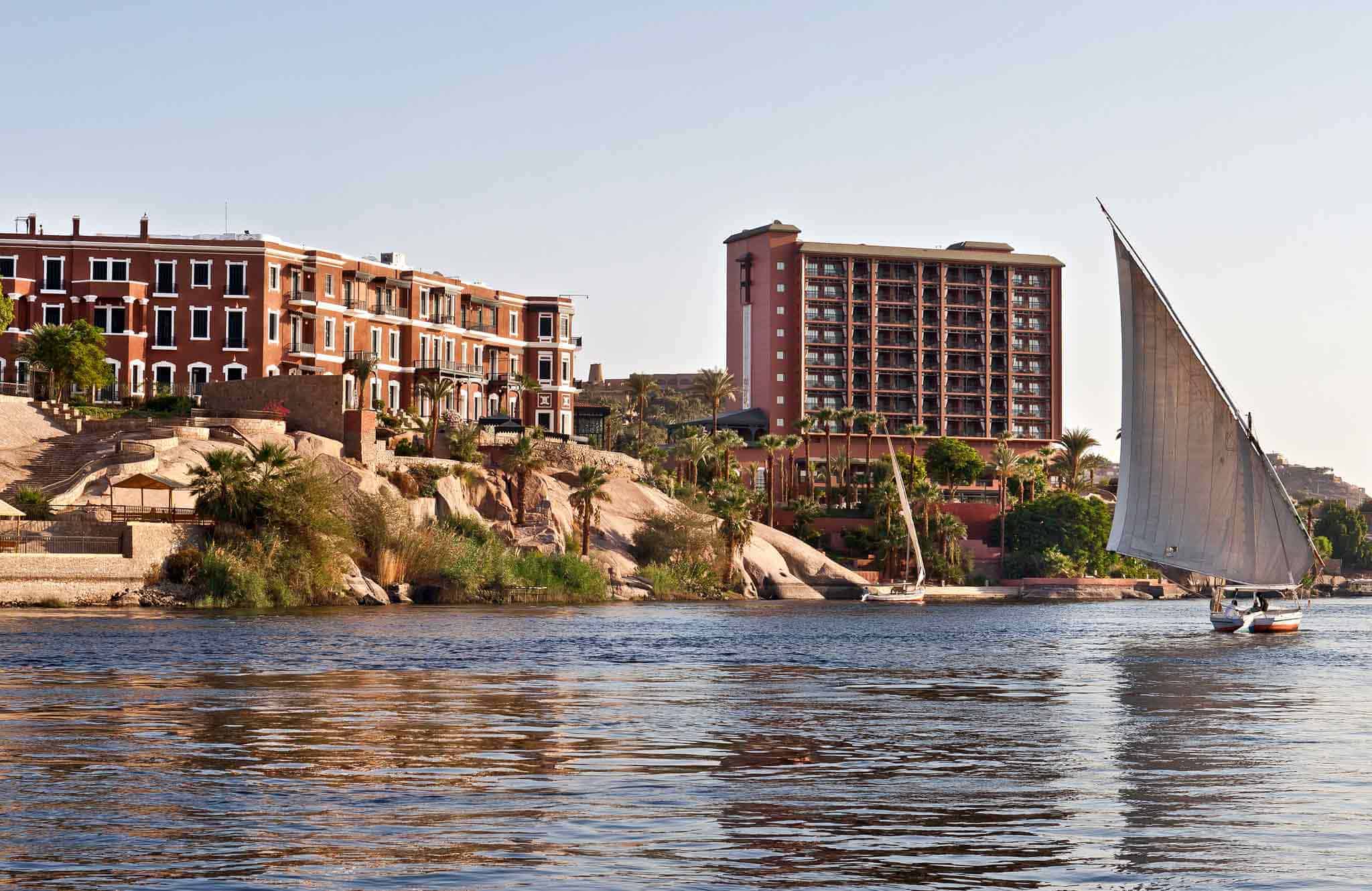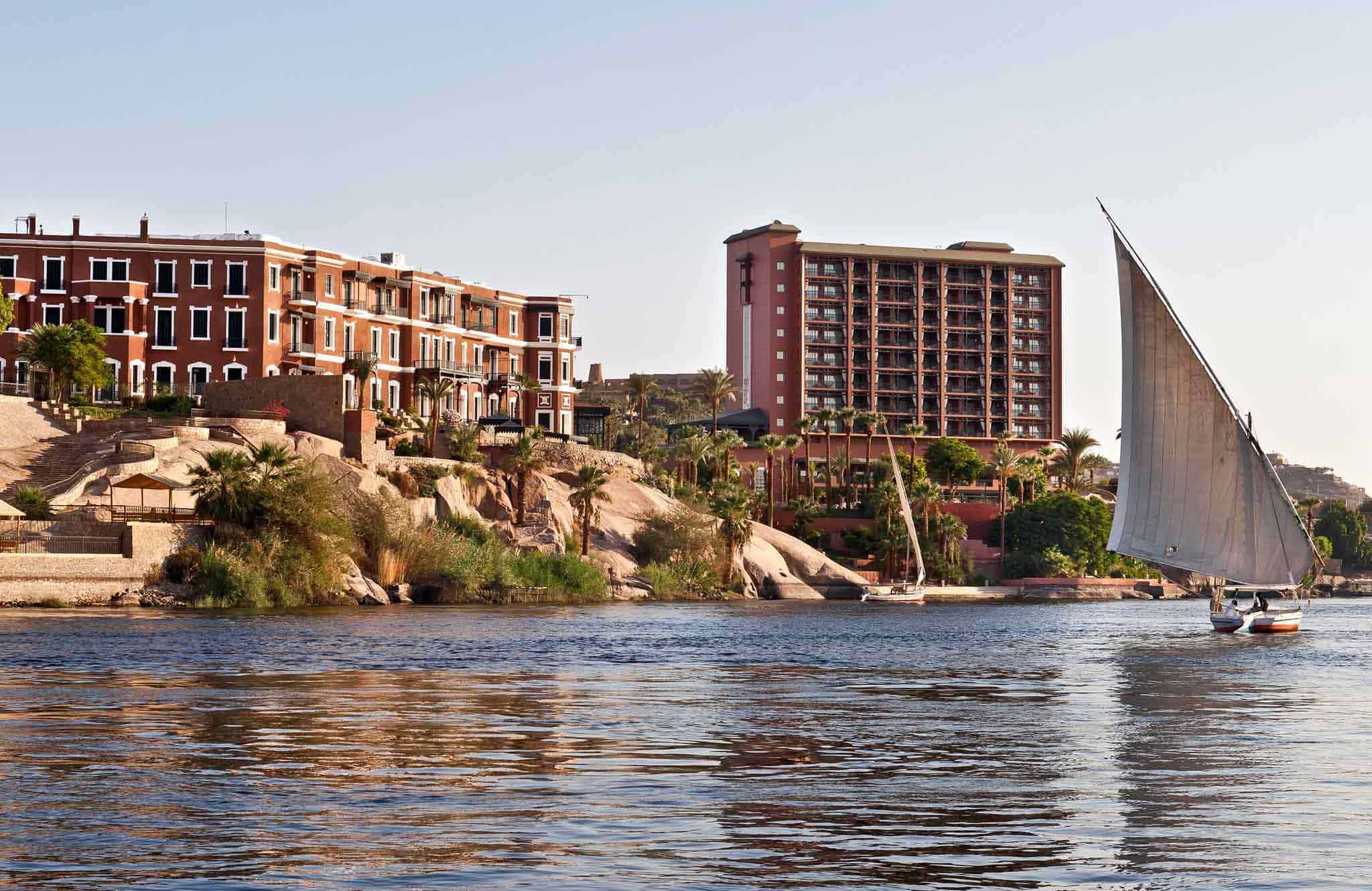 Movenpick Resort Aswan
In our best guide to Aswan, we can't miss the amazing hotel, it is situated on Elephantine Island, Movenpick Resort Aswan lies within a walk of the isle's sights and attractions. This stunning hotel provides over 400 rooms, suites, and villas, all beautifully appointed and with pool or river views. Housing several restaurants and bars, this Movenpick property gives guests good reason to remain in the resort after a long day sightseeing in Aswan.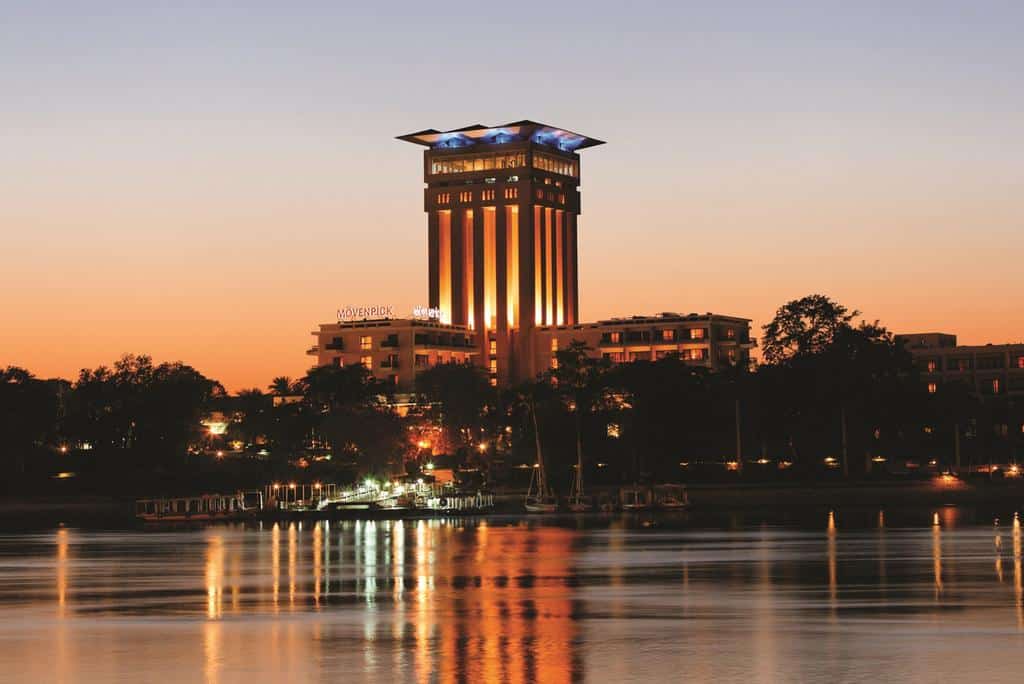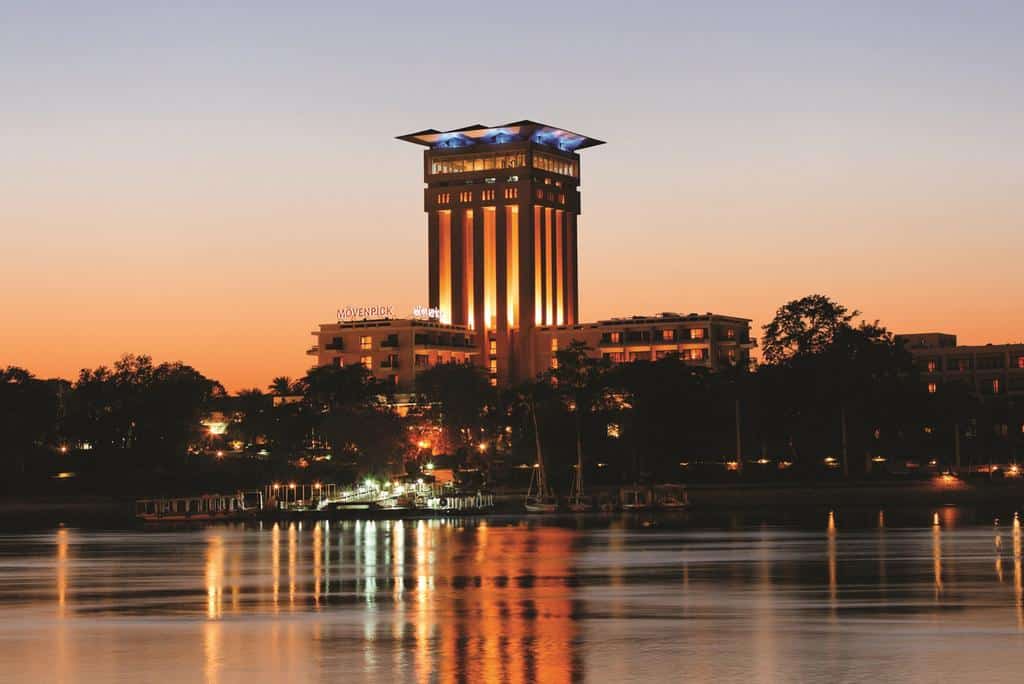 Best Restaurants in Aswan
Al Dokka
This authentic restaurant serves a variety of soups, mezze items like baba ghanoush, mixed grill, seafood, kebab, kofta, and other Middle Eastern specialties. Al Dokka provides free ferry service from the corniche in Aswan, so getting there couldn't be easier. The trip takes about five minutes.
1902
In the Sofitel Legend Old Cataract, the signature restaurant 1902 plates French and European-inspired cuisine alongside an impressive international wine list. The grand interiors consist of a soaring ceiling and Arabian dome, Oriental detailing, and its iconic Qualaun crypt, only enhancing the overall dining experience.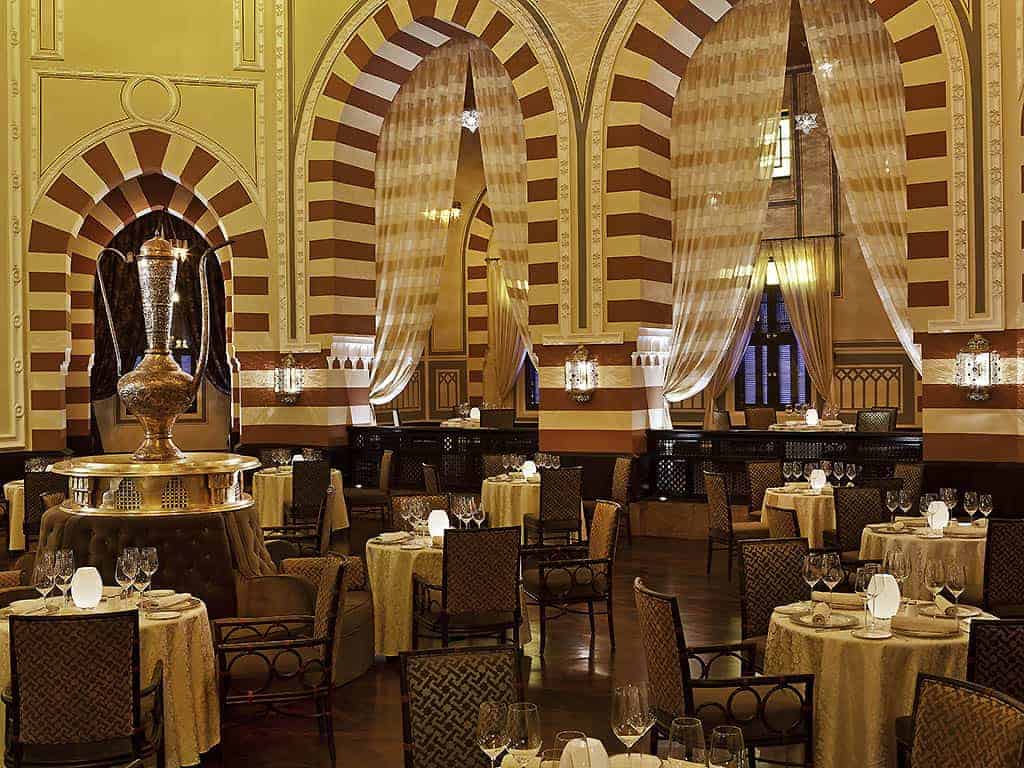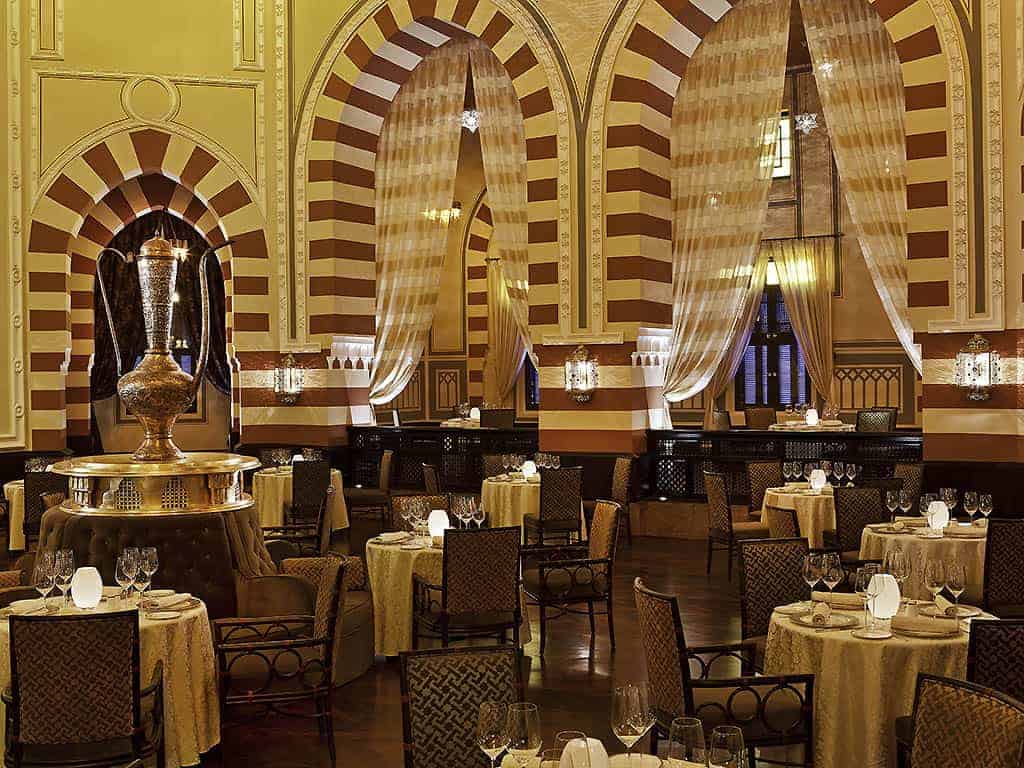 Panorama Restaurant
For Egyptian cuisine paired with sweeping vistas, try Panorama Restaurant in Movenpick Resort Aswan. This casual eatery offers 360-degree Nile views alongside international dishes like a tuna Nicoise salad, wild mushroom risotto, and herb-crusted lamb.
Mezze Restaurant
Also in Movenpick, Mezze Restaurant features a smorgasbord of delights such as "Ads" or Yellow Lentil with Crispy Fried Bread and "Tashkila Men Thimar Al Bahr" or Grilled Mixed Seafood. Beyond pouring spirits and non-alcoholic beverages, Mezze Restaurant also has a selection of red, white, rosé and sparkling Egyptian wines on the menu.
El Masry
Terrific for sharing, El Masry is a place where you won't go hungry. Near the souq, this restaurant cooks up barbecue chicken, pigeon, lamb, and appetizer favorites like hummus and tahini served with Baladi bread. Are your taste buds feeling adventurous? Try the Molokhieh, a soup made from a dark leafy green that's a cross between spinach and mint.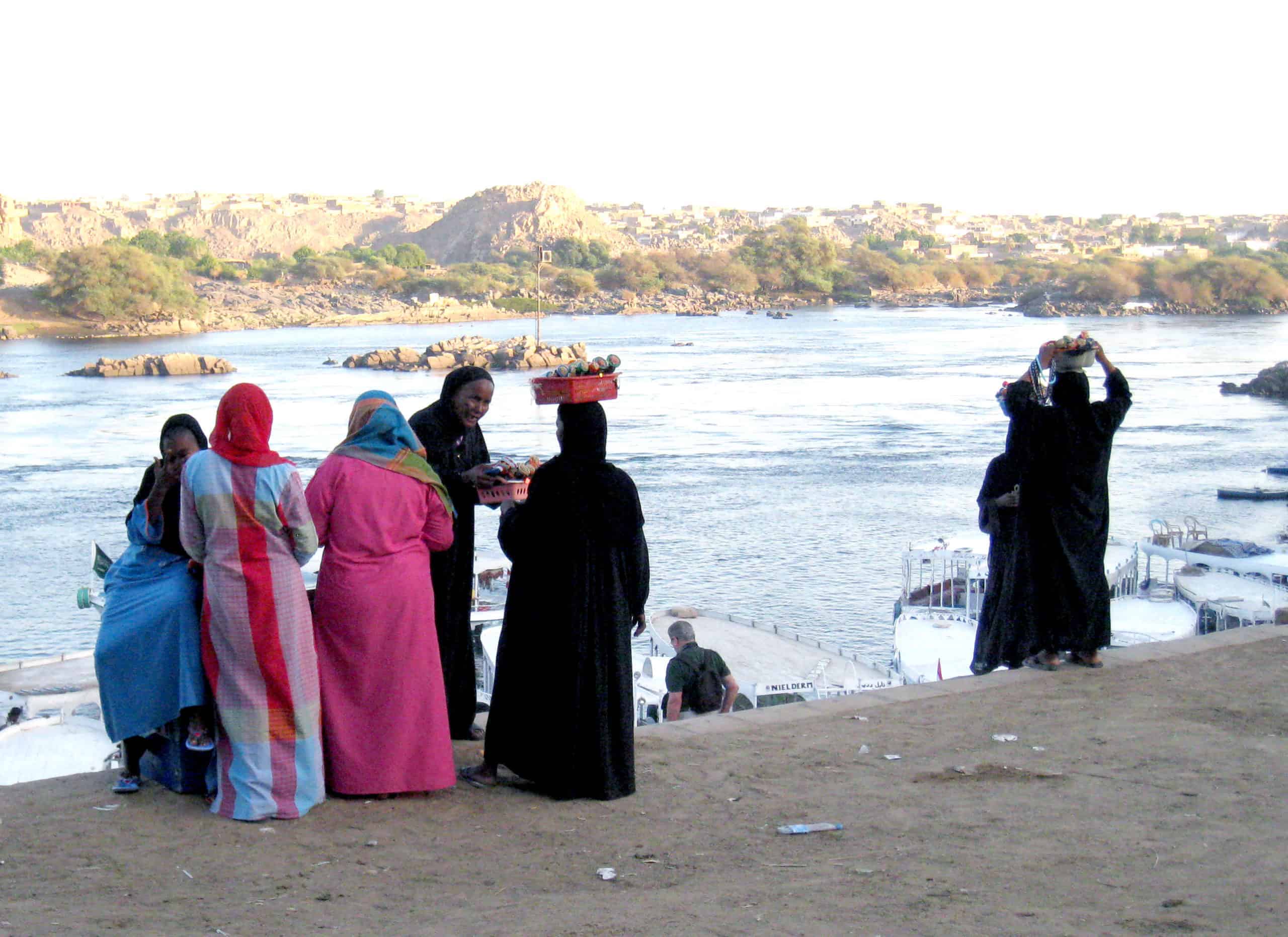 Other Restaurants in Aswan
Additional restaurants in our guide to Aswan include The Terrace in Sofitel Legend Old Cataract, Orangerie in Movenpick Resort, Nubian Dream Restaurant Cafe on Elephantine Island, the casual but well-reviewed Makani, and Chef Khalil, a staple for fresh fish.
How to get to Aswan
In our first timer's guide to Aswan, there are several ways to reach Aswan, depending on the time you have and your budget.
Fly to Aswan
You can book a flight from Cairo to Aswan. Coming in under $200 round trip, Nile Air may be your least expensive option, but the airline offers limited departures (once daily depending on the season). EgyptAir provides several nonstop flights daily from early in the morning through the evening. The approximate fare at the time of writing this article is $310 round trip. Tickets can be much lower depending on when you book, however. Flight time from Cairo to Aswan is quick, only about 90 minutes or so.
Take the Overnight Sleeper Train to Aswan
Travel time by train is quite long, around 12 or 13 hours, and the train (even first-class) is far from luxurious. Still, for those who enjoy the adventure of a train trip, the sleeper train from Cairo to Aswan is an alternative. Cost is $120 for a single cabin, $80 each for a double, and $70 for a child (4 to 9 years old). Dinner the night of departure and breakfast the following morning are included. Go to the website for more info.
Hire a Private Driver to Travel from Luxor to Aswan
Those traveling on luxury Egypt tours should inquire about booking a private car from Luxor to Aswan. Obviously, a flight or train trip from Cairo to Luxor is needed too, so stopping in Luxor will cost more because of the flight cost and car trip combined.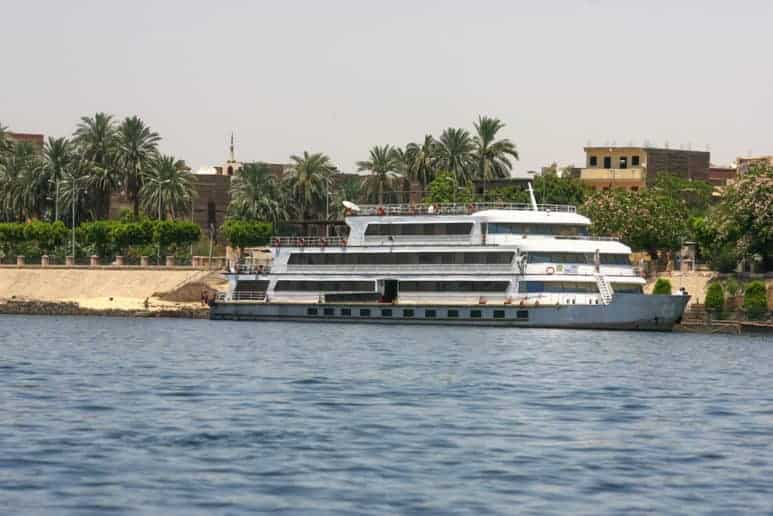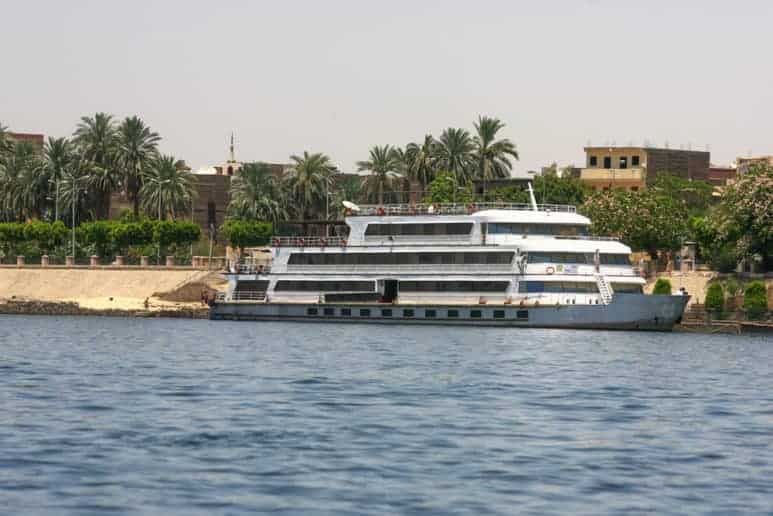 Cruise to Aswan
Board the Jaz Royale, a luxury ship, and cruise from Cairo to Aswan. You won't miss staying in a hotel because you'll reap the rewards of the extravagant interiors, spacious cabins, a swimming pool, sun deck, and a gym. All meals are included for a price of $2,375 per person, but you'll also need to book your hotels in Cairo and Aswan. The Oberoi Philae is another 5-star cruise option, sailing from Luxor to Aswan. Check out our post on how to choose the best Nile cruise in Egypt as a reference for first timer's guide to Aswan here.